Renowned industrial designer Makio Hasuike is behind Sipario, a new modern kitchen collection from Aran Cucine.
At the intersection of Japanese simplicity and Italian modernist design is Sipario, a new kitchen collection created by renowned industrial designer Makio Hasuike. This elegant, minimalist kitchen debuted to excitement and acclaim this spring at Milan's annual furniture fair and is now available in the U.S.
Hasuike, an idealistic youth driven by a sense of social justice, was born and raised in Tokyo. He believed design could improve quality of life in a democratic way using the power of technology and industry, and he continues to work under that guise today. "I wanted to be useful to the social development. Operating in design seemed suitable to my sensitivity, combining my artistic attitude and my pragmatic side," he said.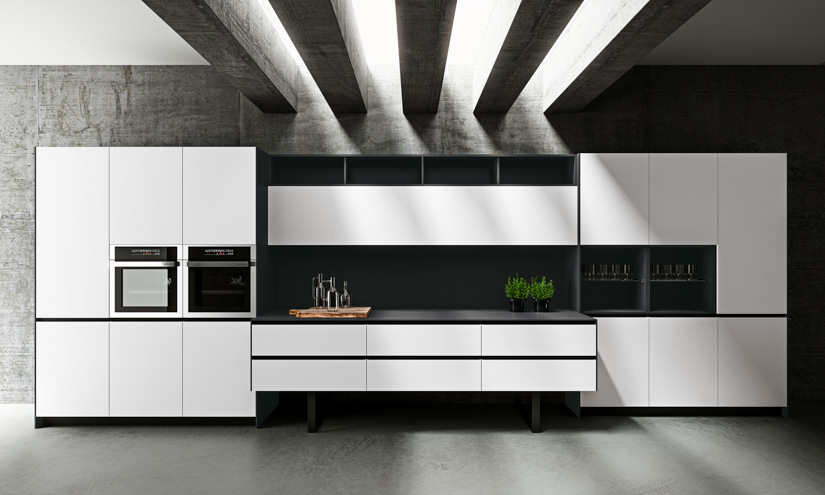 After graduating from Tokyo's University of Arts, he relocated to Italy. He spent the first four years refining his skills, working under Rodolfo Bonetto, one of the great masters of Italian design.
"When I was in Japan, I often used to look at architecture and design magazines like Casabella, Domus. The sensations that the images of the Italian magazines conveyed to me had an incomparable charm. So I decided that Italy was my destination," he said.
He opened the first industrial design studio Makio Hasuike & Co in Milan in 1968, focusing his practice on his vision of design: part of nature, non-violent, harmonious, and sometimes invisible.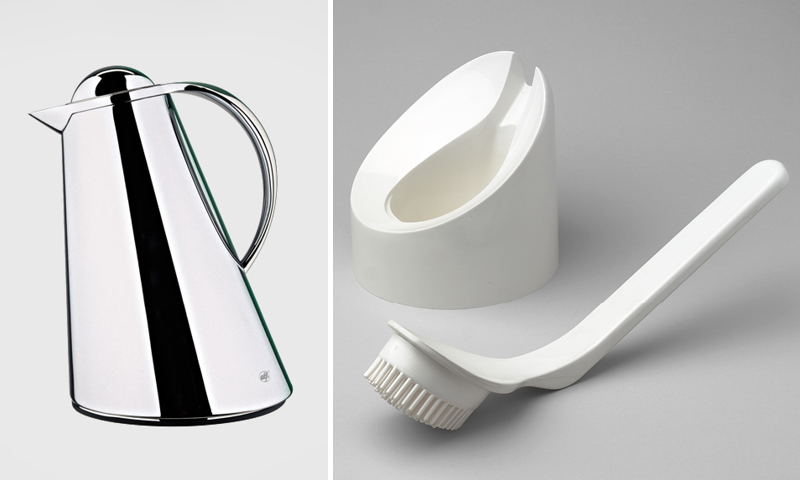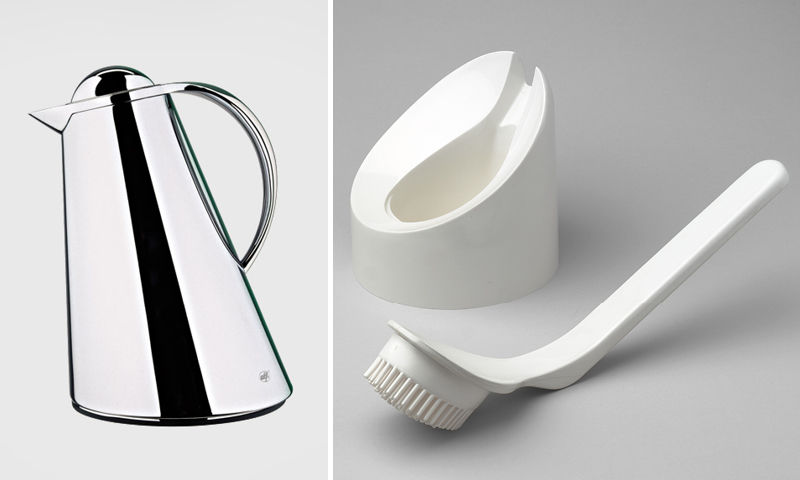 As a place where design and technology meet, the kitchen is an area of constant exploration. During his 50-year career, Hasuike has created hundreds of award-winning products and is known for bringing beauty and innovation to some of the most prosaic household and personal items.
Notably, he received a 1991 Design Innovation Award for the Opera coffee carafe and his Cucciolo toilet brush holder, on permanent display at the Museum of Modern Art in New York. The Sipario kitchen caters to both cooks and spectators, creating an engaging environment for living, working, and entertaining.
"Details are important. Details are never mere decoration: I develop them from innovative materials by using modern technologies," he stated.
Sipario means "curtain" in Italian. Hasuike designed the kitchen with an open concept in mind: Certain aspects can be discretely hidden behind a "curtain" when not in use.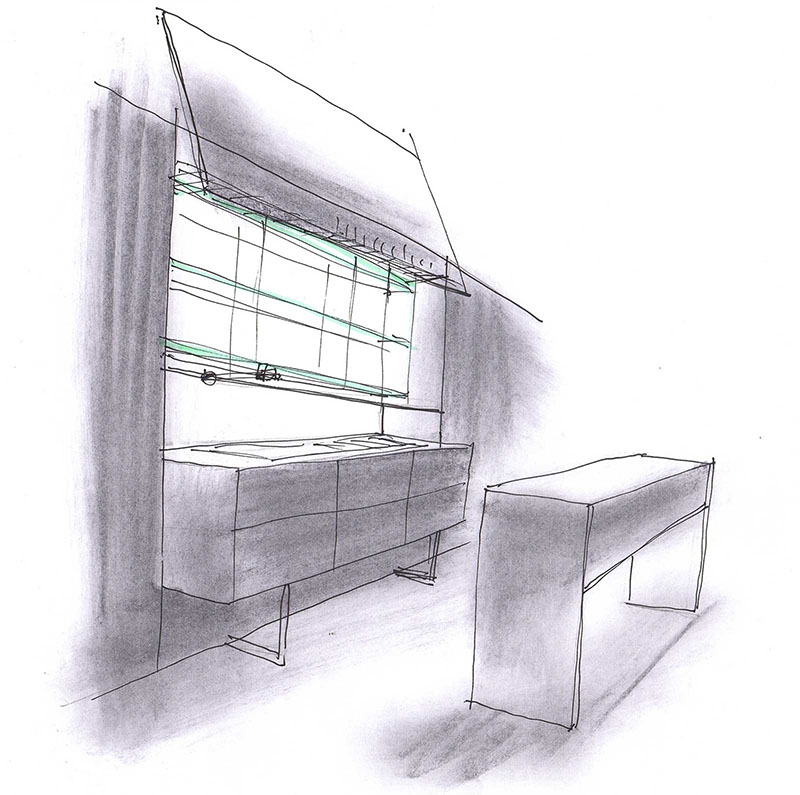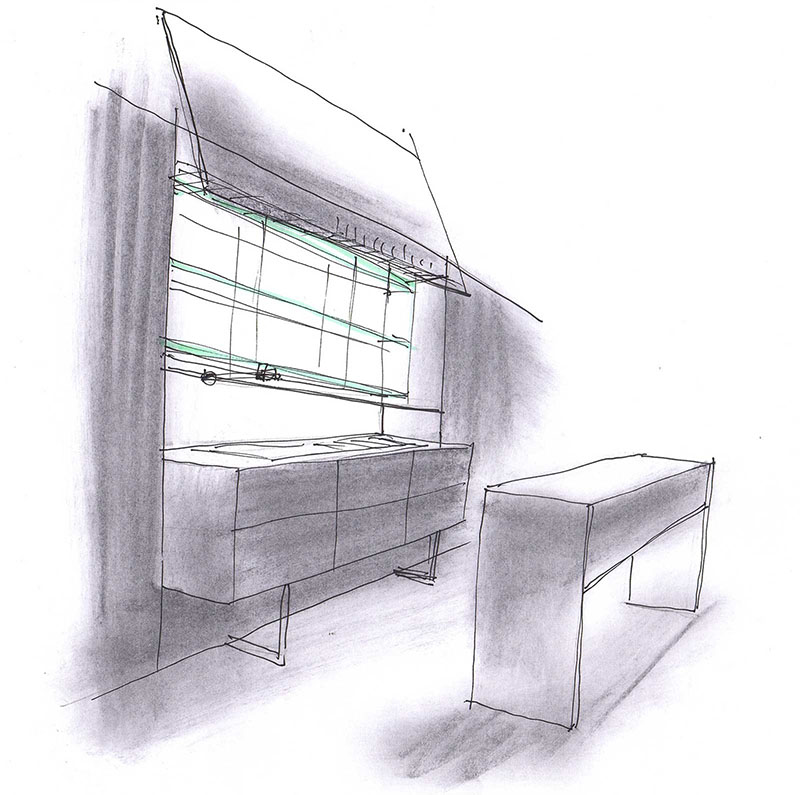 The curtain is a wide single-door cabinet with glass shelving and integrated lighting and ventilation. The door opens vertically with a servo drive mechanism. According to Hasuike, the future of kitchen design will include smart technology embedded in the design stage, rather than after the fact as part of singular appliances.
"To meet today's housing and hospitality needs, we tried to rediscover the values of tradition and recover the sensorial side of the materials, proposing a high-quality aesthetic. The renewed attention to topics such as nutrition, food quality, health and well being, and life expectancy, could shift attention towards creating a kitchen space that facilitates the management of well being and simplifies the complexity of these themes," he said.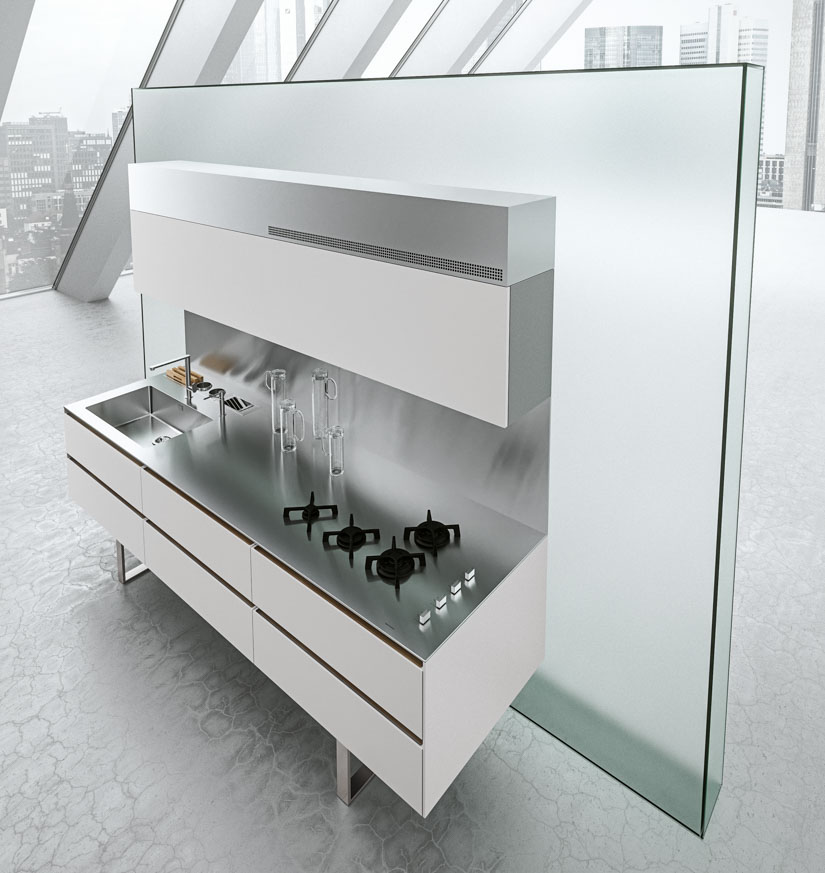 Sipario blends traditional materials such as wood, glass, and stainless steel, with Fenix NTM, one of the most advanced materials used in industrial design. Fenix NTM is an extremely durable thermo-laminate material suitable for use in a wide range of products, from countertops and cabinets to sinks and showers.
The collection features several never-before-seen details in kitchen design: optional geometric stainless steel legs and an island worktable that can double as a dining table (it also has an extendable utility shelf and towel racks).
"I wanted to create a kitchen that reflected my idea of 'democratic' design: Today more and more companies choose luxury, excess, while with Aran I wanted to follow a clean, immediate idea that was at the same time able to accommodate the user thanks to a spacious, almost 'airy' design," he explained.
Click to explore the Sipario collection.