This granite alternative uses nanotechnology to make better, more sustainable kitchen countertops and cabinets. At Salone del Mobile, we found it used for tables, chairs, and even showers and sinks.
Only a couple of decades ago, the only alternatives to hardwood, stone, and porcelain tile were inexpensive synthetic materials that didn't look very nice, didn't last very long, and weren't recyclable or biodegradable. Today's alternatives are integral to building a healthy, sustainable home—and they're as beautiful as they are efficient.
Fenix NTM is an exciting new material made in Italy by Arpa Industriale. NTM stands for NanoTech Matte. This space-age material is already used as a granite alternative for kitchen countertops and to build cabinets like Aran Cucine's Erika collection and the new Sipario collection. At the 2018 Salone del Mobile in Milan, it saw it featured in a wide range of products, from furniture to shower walls.
What is Fenix NTM?
The material uses nanotechnology to blend acrylic resins with a high-pressure paper core. A process called Electron Beam Curing scatters a dense grid of crosspolymers across the surface of the material, each with its own memory. Fenix NTM is known as a "thermo-laminate" and it's suitable for horizontal and vertical use throughout the home.
Fenix is about 70% paper, but still highly resistant to moisture and light scratches can be "healed" using heat. If the surface is scratched with a knife or other sharp object, heat up a standard clothes iron and press it on the scratch. It will disappear quickly from the surface. As long as the structure of the countertop isn't damaged, thermal repair can be performed an infinite number of times. On the other hand, Fenix is also resistant to dry heat and won't be damaged by a hot pot placed momentarily on the surface.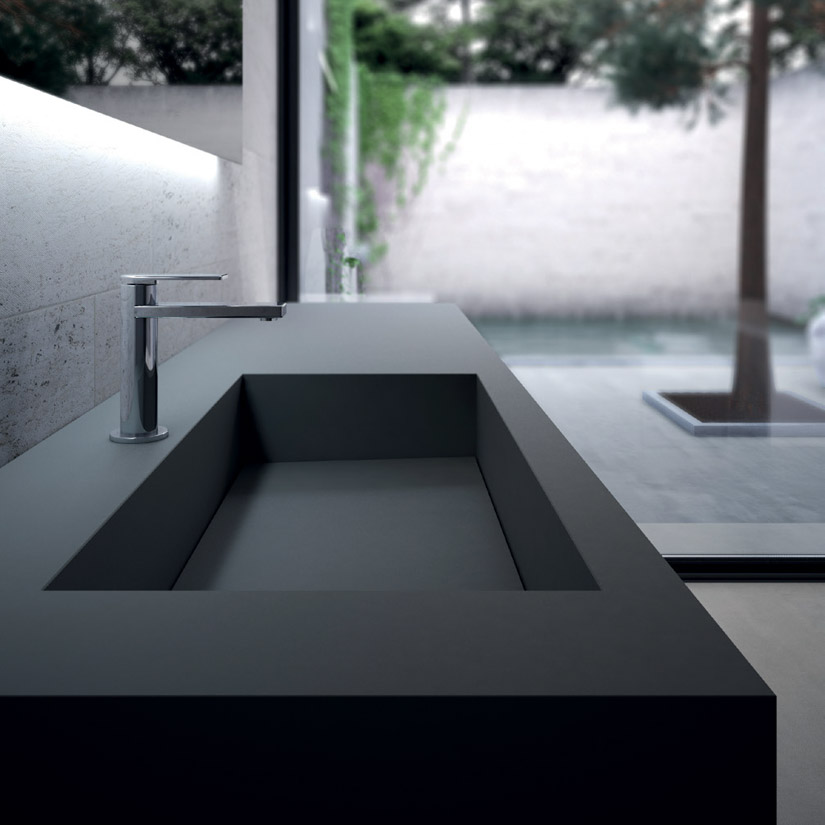 Matte is in
Flip through a few home design magazines and you'll notice more and more matte finishes for countertops, cabinets, vanities, and furniture. Fenix is an extremely dense material with an opaque matte finish that's soft to the touch and resistant to fingerprints. It's ideal for modern, industrial-style kitchens, and looks fantastic paired with natural wood grain.
In Milan, we saw Fenix used for countertops with integrated sinks, in closets, bathrooms, bedrooms, and office furniture. The material is currently available in four thicknesses between .9mm and 12mm and more than a dozen flat, pearlescent, and wood grain finishes.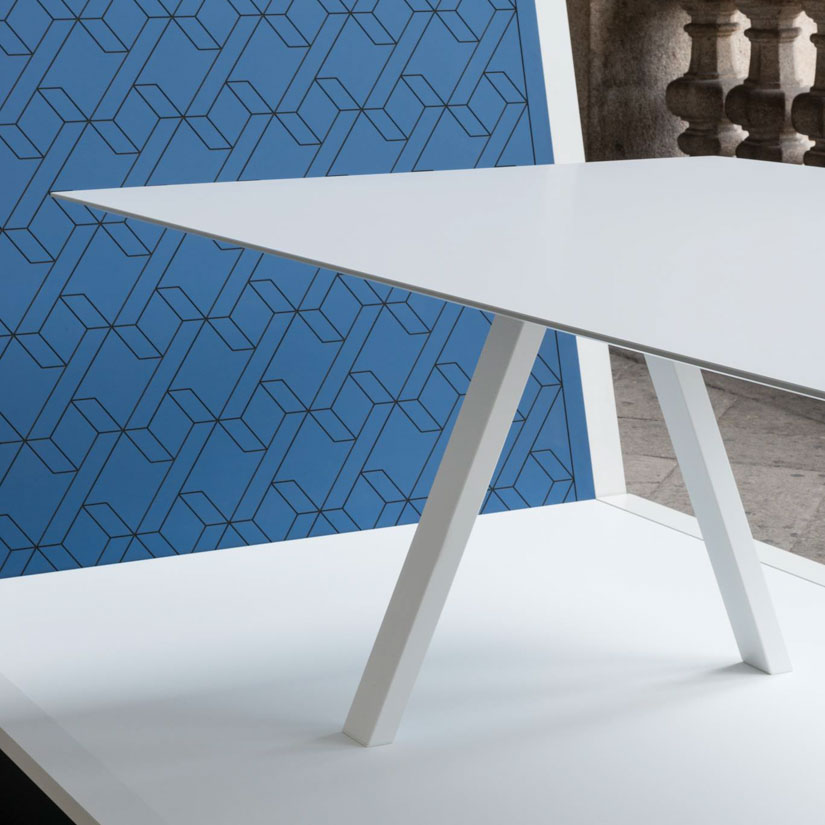 Hygiene & sustainability
If members of your household are allergy prone, Fenix NTM is an excellent solution. Its anti-bacterial and mold-resistant properties make is suitable for contact with food. Fenix is NSF certified and meets Greenguard IAQ standards for chemical emission limits, and it's as easy to clean as quartz.
The bottom line
Fenix has already racked up several awards, including Dwell's "Best Design Material" award and the 2017 Iconic Award in the "Product: Best of the Best" category. Innovative design firms are using it in high-end projects, and not just in the kitchen. Amos Goldreich Architecture used Fenix NTM in the kitchen, bathrooms, and office when renovating a London townhouse to create a fluid, streamlined look. If you want to build a cutting-edge home, Fenix is a material to consider.