After years of out-sourcing our countertop fabrication, European Cabinets & Design Studios has acquired the stone fabrication business that has been our long-time source for custom countertops.
European Cabinets & Design Studios is excited to announce Bay StoneWorks, our new in-house stone fabrication business. The facility, located in San Jose, has been our long-time source for the beautiful custom countertops in quartz and granite created for our kitchens.
"This facility does excellent work; we have been very satisfied with the countertops they produce for our customers. Finally, it just made sense that this business should be part of the European Cabinets family," said President Robert Berkovich.
"Nothing will change in the design process for our customers. They will come to our showroom in Palo Alto to design their kitchen, and when it comes time to decide on a countertop, we'll provide them a quote, StoneWorks will create the countertop, and our expert installation team will install it in the finished kitchen."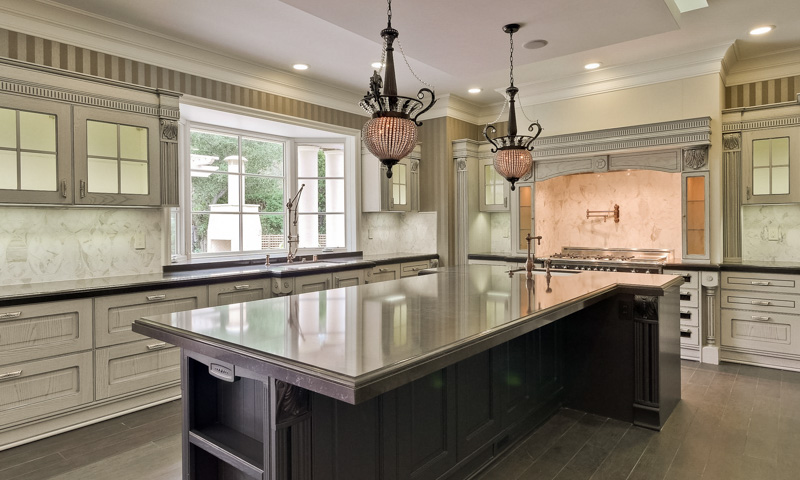 Quartz from Caesarstone and Silestone is generally the countertop of choice for European Cabinets customers, however, StoneWorks can create countertops in any natural or engineered stone, including granite, marble, travertine, limestone, Cambria, and Dekton.
The StoneWorks facility is known for creating custom countertops in unique, curved shapes, integrated sinks, breakfast bars, and tables in a huge range of modern and classic colors and textures.
In addition to kitchen countertops, Bay StoneWorks will offer custom stone fabrication for backsplashes, bathroom countertops, fireplace surrounds, and just about any other application in the home.
"We are very excited to offer a complete one-stop-shop for all our customers' kitchen design needs, from cabinets to flooring to countertops. It makes the kitchen design process very easy and convenient," said Robert.