Casali took the top spot in the Furniture: Contract/Tables category and was chosen as a finalist in three other categories in Interior Design's 9th Annual Best of Year Awards.
We love Casali for their beautiful and innovative interior glass doors, but the company also makes furniture and wall solutions. Nastro, a curved glass table designed by Daniele Merini and featuring Mac Stopa's Hybrid Collection Pattern, took the top spot in the Furniture: Contract/Tables category at Interior Design's Best of Year 2014 competition. This elegant and eye-catching table is made from a curved piece of 15mm extra-clear glass, and available in a variety of Stopa's three-dimensional patterns and colors.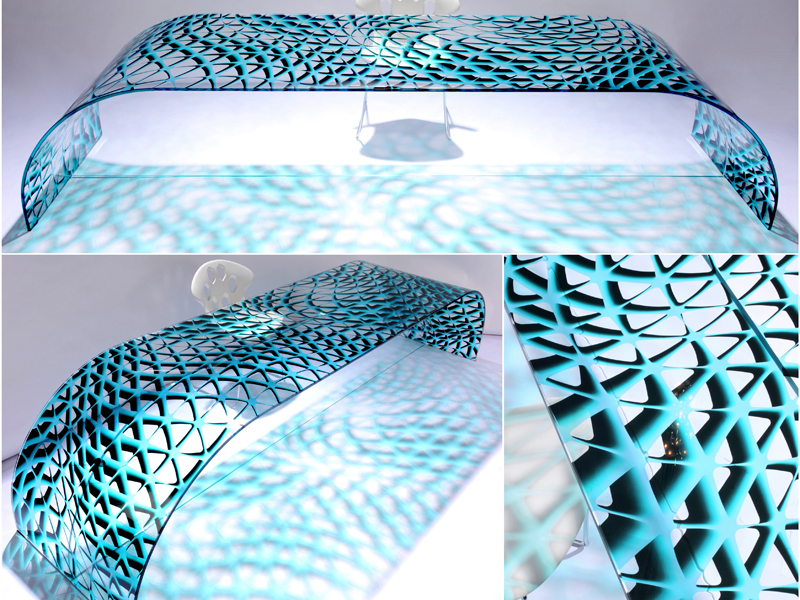 Casali works with several designers, including Mac Stopa, founder and chief architect and designer of Massive Design. Stopa is known for modern, innovative, and unconventional interiors that are functional and comfortable. His collection for Casali spans doors, sliding walls, and coffee tables.
The Hybrid Collection by Mac Stopa for Casali was chosen as a finalist in both the Architectural Products and Combination of Dissimilar Materials categories. The collection features curved, straight, sliding, or swing doors; single doors; or double French doors in 10 mm extra-clear glass in a variety of never-before-seen 3D organic transparent patterns in bold colors on glass.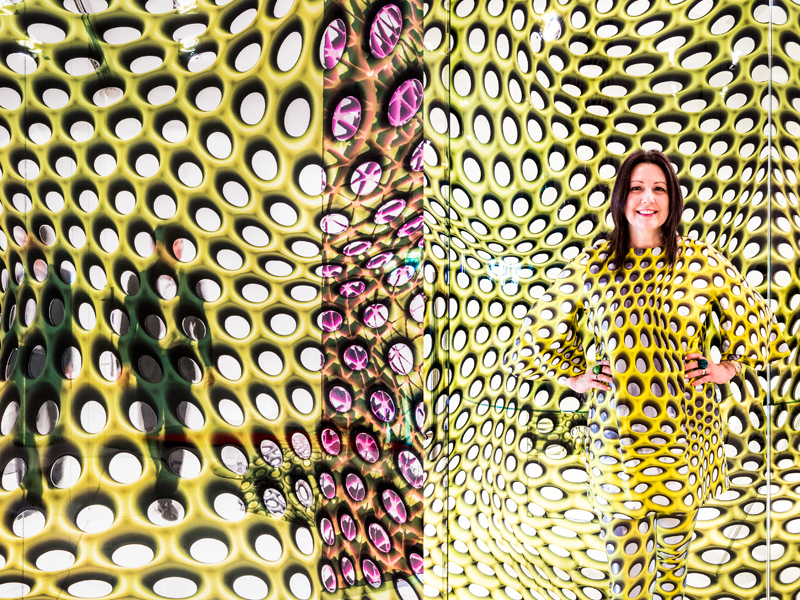 Twist, another table by Merini based on Mac Stopa's incredible glass patterns was nominated in the Residential/Coffee and Cocktail Tables category. Twist is made from a curved piece of 12 mm extra-clear glass.
The award ceremony held December 4 at Frank Gehry's IAC Building in New York was attended by more than 1,000 designers, architects, and manufacturers. The event was hosted by Interior Design president Mark Strauss with Cindy Allen, the magazine's editor in chief.
All of Casali's products are available through European Cabinets & Design Studios. Call us today to set up your no-obligation consultation!