These small kitchen appliances are so beautiful, you'll ask us to design extra counter space for your new kitchen just to show them off!
Modern kitchens are all about clean, minimalist design with built-in ovens, refrigerators that blend in behind the cabinets, and even prep sinks and faucets that slide away into the countertop. But when it comes to small appliances, modern design aesthetics have created a whole new culture of gadgets that demand a prominent place in the kitchen. Check out our 10 must-haves below!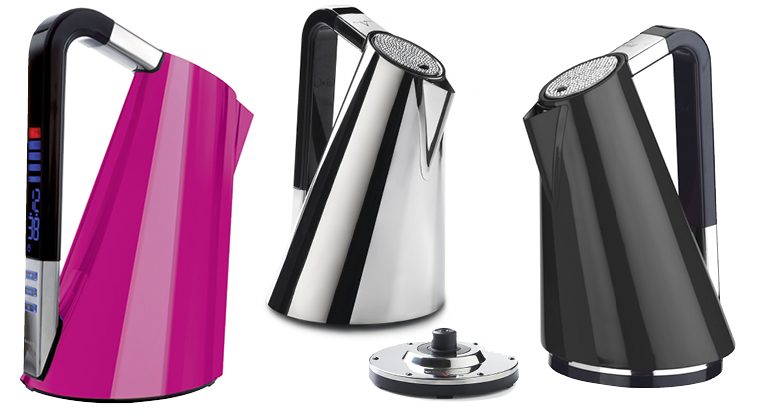 Bugatti Vera Kettle
The Vera Kettle from luxury Italian brand Bugatti is elegance in a teapot. This sleek stainless-steel electric kettle features an integrated digital display, a self-timer, and a thermal security system to prevent the unit from overheating. Choose from a half-dozen modern colors including chrome, white, and hot pink.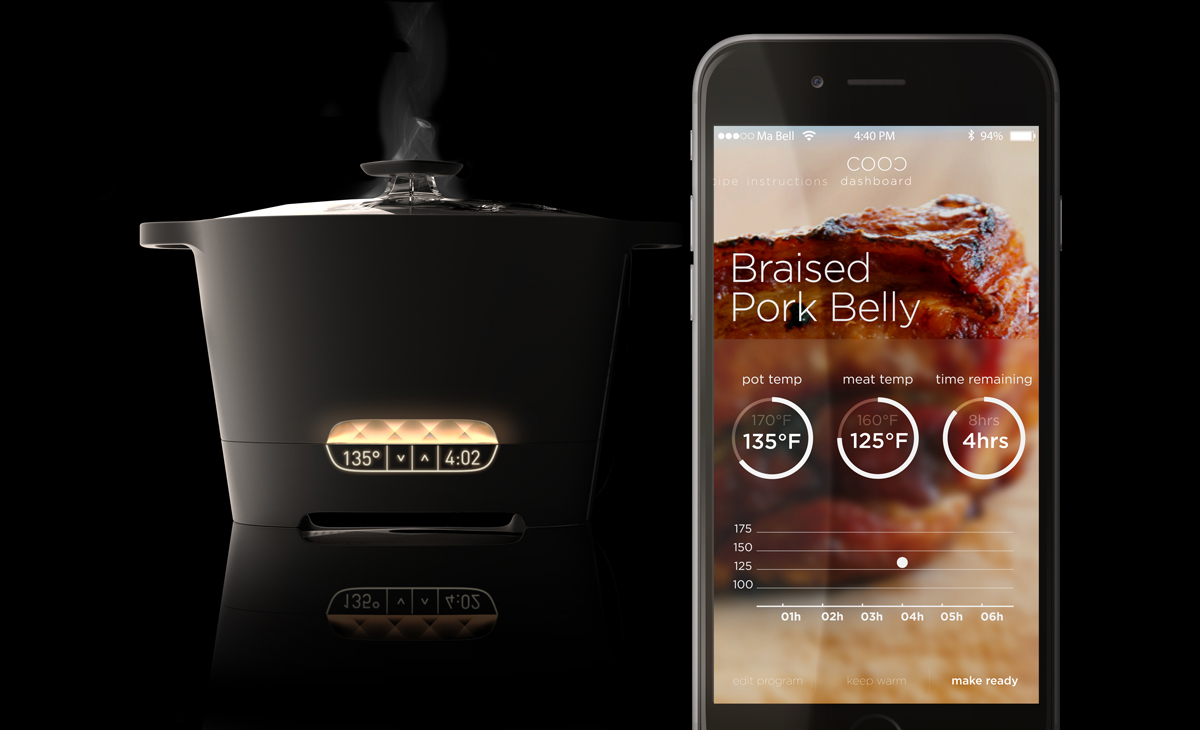 COOC
This versatile home cooking appliance is a slow cooker, sous vide machine, roaster, deep fryer, and more—you can even use it to make yogurt—all packaged in a modern minimalist crockpot design. COOC uses induction heating and features a thermal probe, a thermoelectric cooling chip to keep food cold until it's time to be cooked, a weight sensor, and a Wi-Fi connection—that's right, the whole thing is controlled with your smartphone.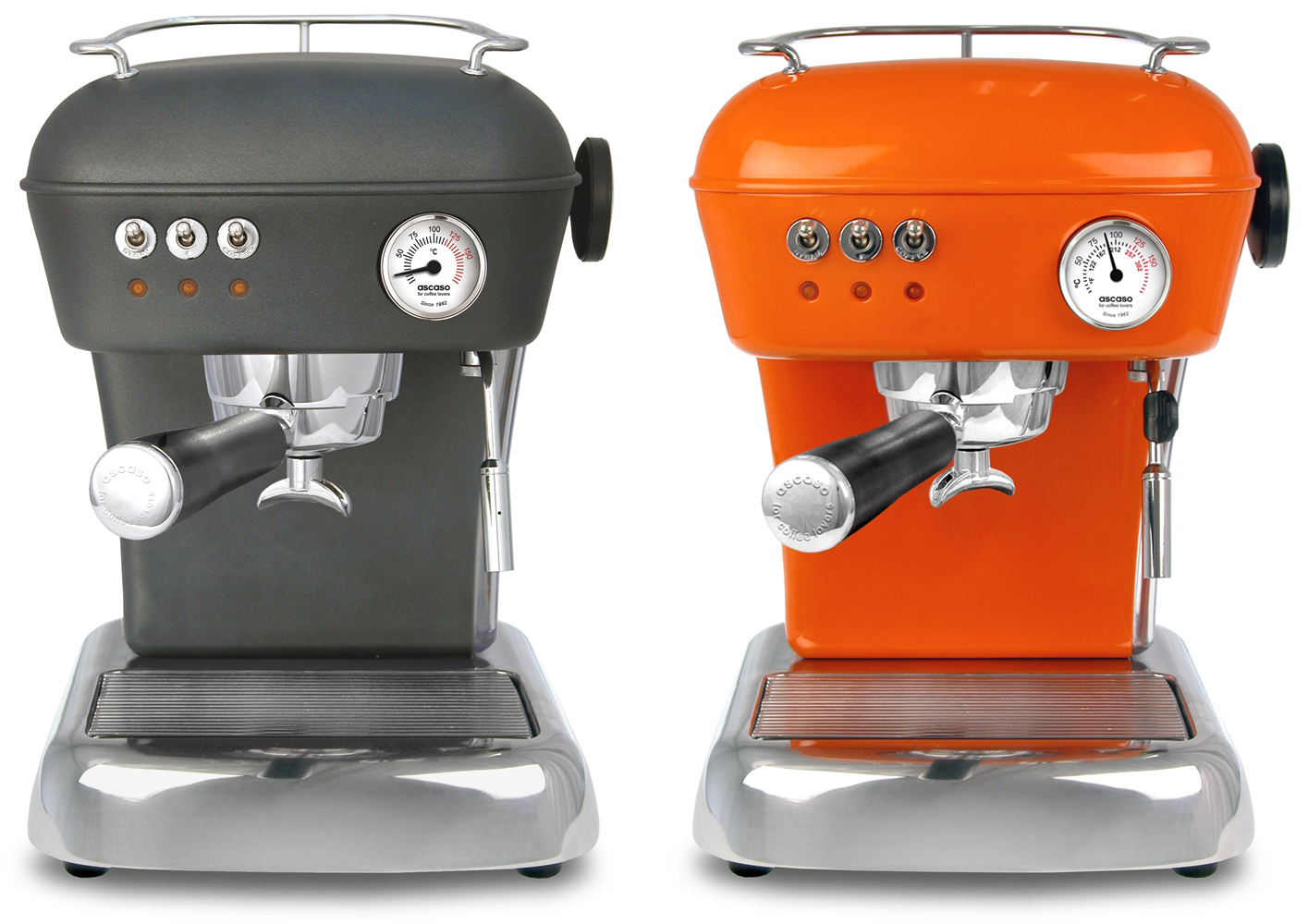 Ascaso Dream Versatile M.F Espresso Machine
The Ascaso Dream espresso machine is a modern take on a retro design, combining state-of-the-art technology with handcrafted tradition. Available in 15 colors and three finishes, Dream will match any kitchen while making it easy to create delicious espresso drinks at home.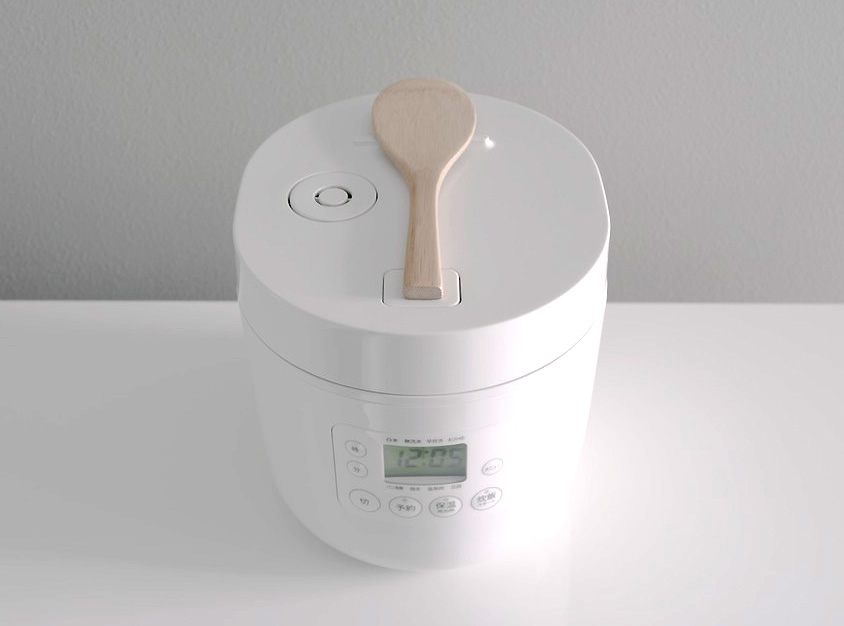 Muji Rice Cooker
Let's face it: Rice cookers are not known for being an attractive addition to your kitchen, until now. Japanese retailer Muji has teamed up with famed industrial designer Naoto Fukasawa to create a new line of minimalistic kitchen appliances—Fast Company described them as an "exercise in radical simplicity." The rice cooker features an easy-to-use interface, elegant silhouette, and a built-in spoon rest.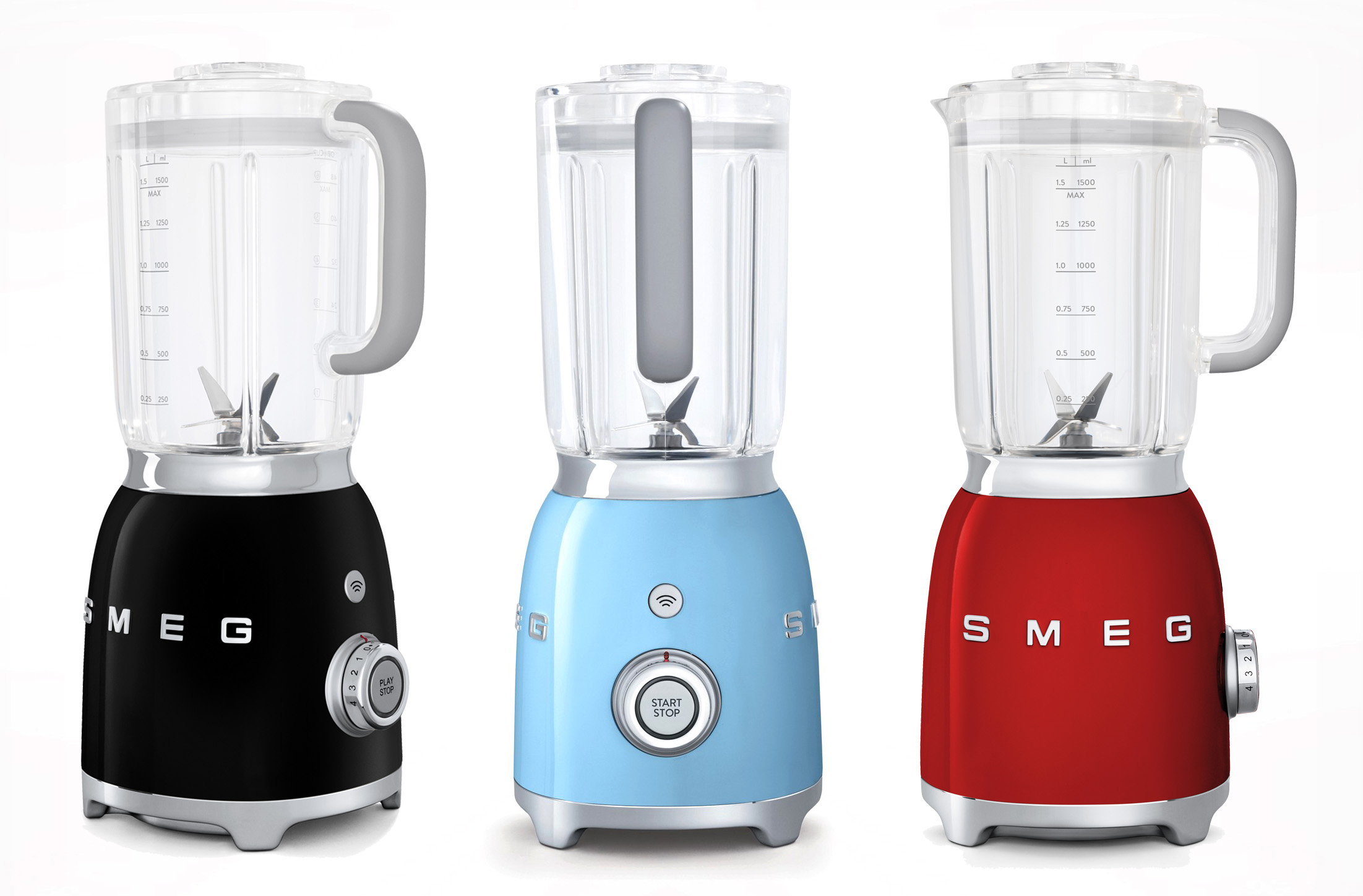 Smeg Blender
Smeg is an Italian appliance manufacturer known for its retro-look appliances designed in collaboration with some of the world's top architects. This blender combines iconic mid-century modern style with today's technology for smooth, powerful blending and ice crushing. Available in five colors that coordinate with the other products in the collection.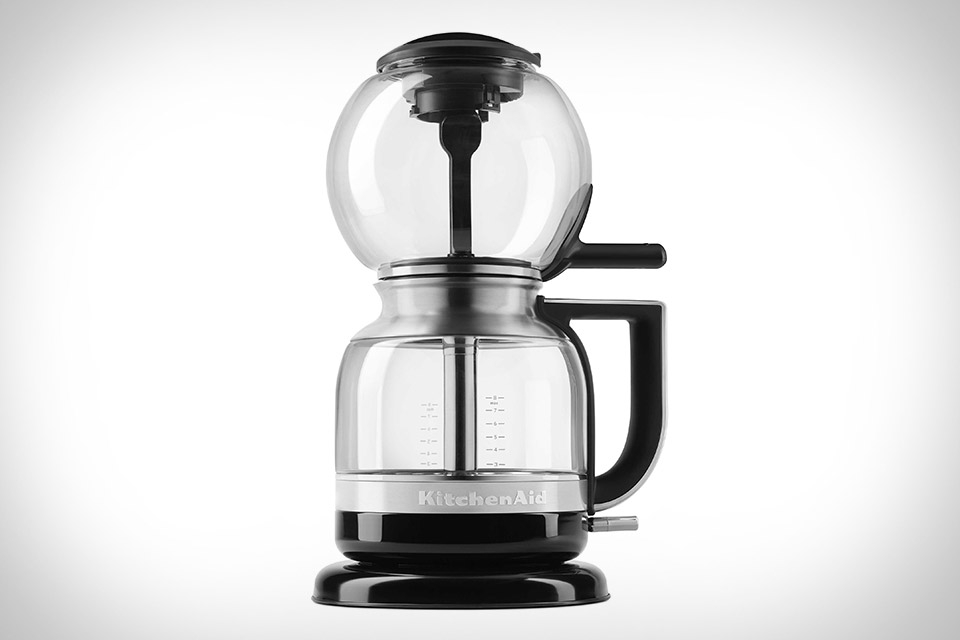 KitchenAid Siphon Coffee Brewer
The unique double bulb design of the KitchenAid Siphon Coffee Brewer delivers the bright, rich flavor of siphon coffee with the convenience of an automated home system. And coffee enthusiasts everywhere will enjoy watching the coffee be brewed, as hot water is drawn up from the carafe to fully immerse the grounds until the brewing temperature is reached and the fresh coffee streams through a stainless-steel filter back into the carafe.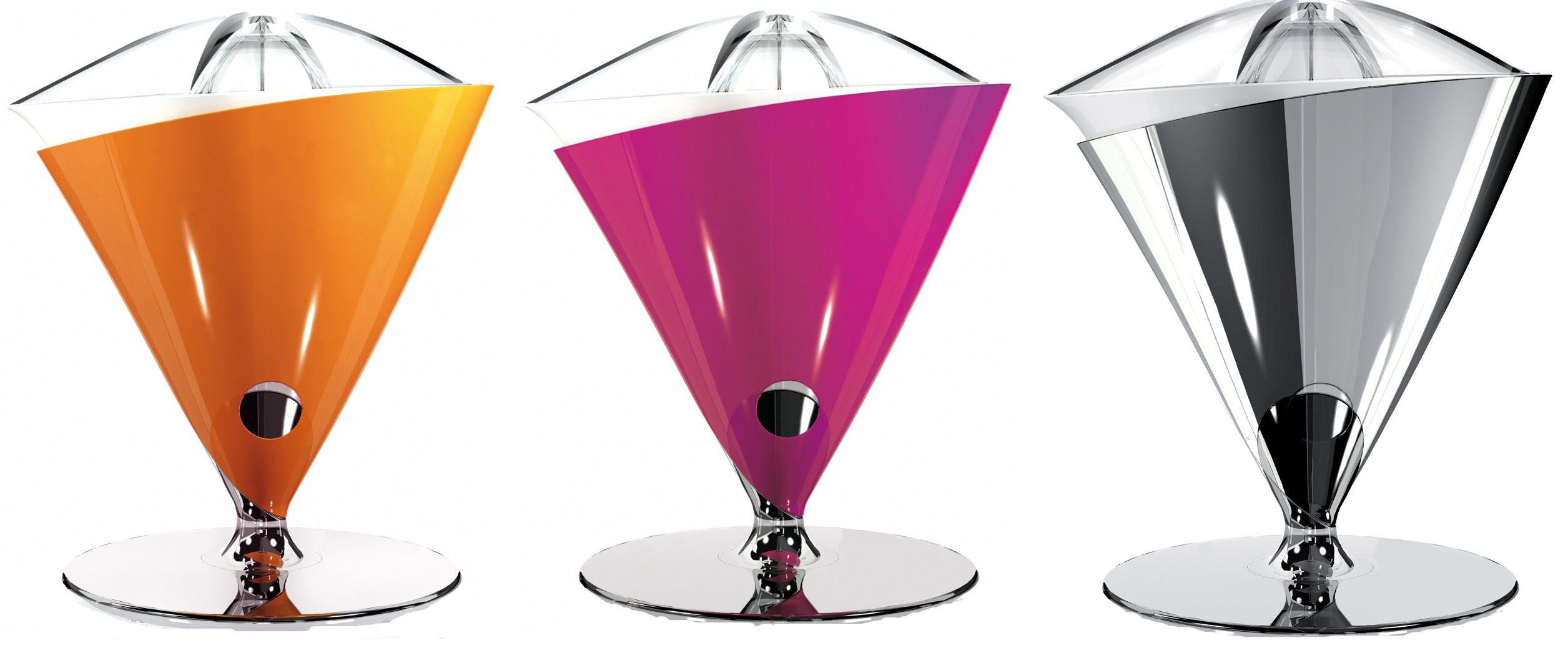 Bugatti Vita Electric Juicer
The newest appliance to grace the "V" family, the Bugatti Vita electric juicer blends show-stopping design with powerful technical characteristics. You'll find yourself exploring juices you've never tried before just for the excuse to use it!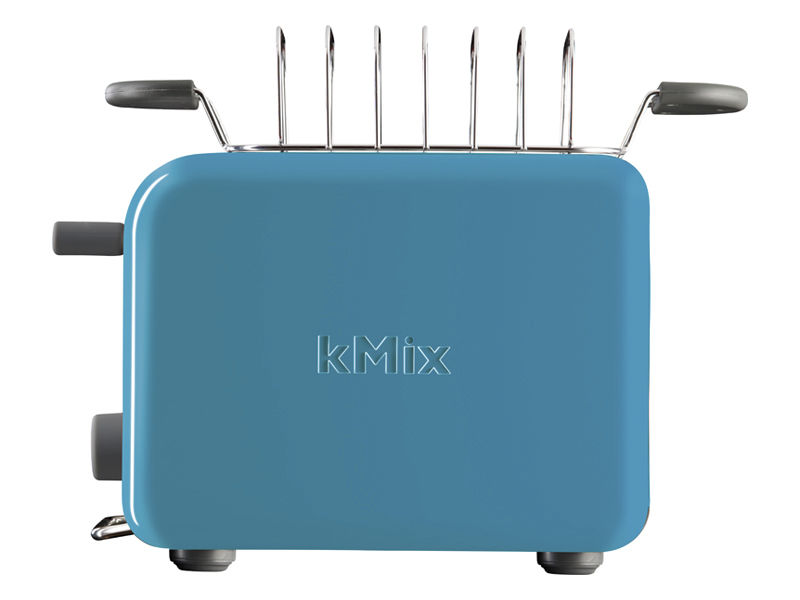 Kenwood KMix 2 Slice Boutique Toaster
Make breakfast time enjoyable and effortless with this KMix two-slice toaster from Kenwood. This appliance beautiful in its simplicity features illuminated buttons, a "peek & view" function to monitor the toasting progress of your bread so you never burn a slice again, high-lift to remove even the smallest slices, and also has a stainless steel bun warmer and toast rack to keep your bread warm until you're ready for it.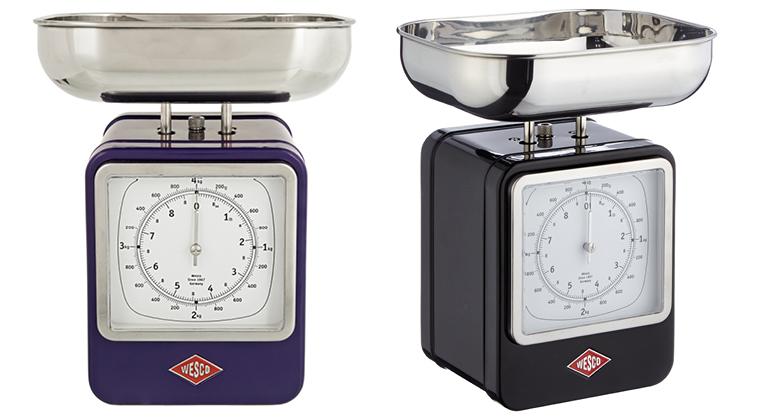 Wesco Retro Scale with Clock
Retro and modern come together as one in this soothingly simple design. The Wesco Retro Scale is all steel in a classic 1940s design with a kitchen scale on the front with a clock on the reverse. Available in 10 bold colors.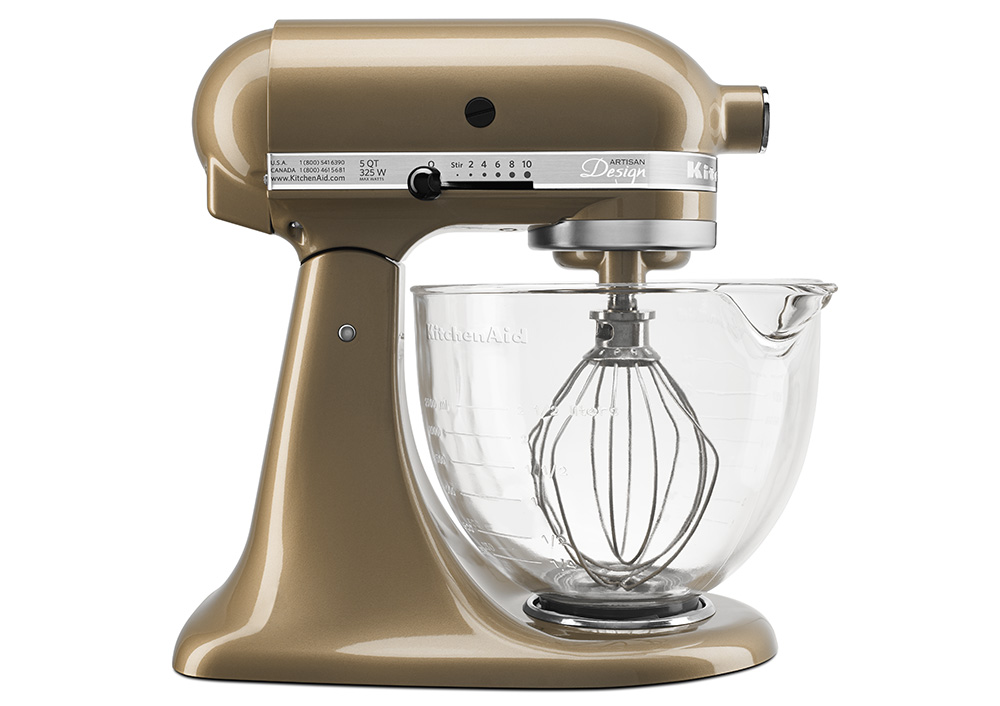 KitchenAid Stand Mixer in Champagne Gold
KitchenAid has launched more than 85 colors for its iconic stand mixer over the years, but none of them were as impressive as the newest color, Champagne Gold. A rich, beige, buttery tone with a faint sparkle, this is color now available for the Artisan Design Series stand mixer.
Ready to plan your kitchen? Download our kitchen design guide