You don't have to have a huge home to have a fantastic kitchen with a ton of storage.
Condominiums and even some homes are getting smaller and smaller, but that doesn't mean you have to sacrifice on design, too. Follow these simple design ideas to create an efficient, comfortable, and attractive space.
Create an open, unified space
Modern kitchens are often designed as one open, unified space with the living room and dining room, with cabinets that look almost like modern furniture. If you're doing a kitchen remodel, consider removing that old diving wall to let in more light and integrate it with the adjoining space. Aran Cucine's Bella collection features open shelving, cabinets, and drawers designed specifically to be used in a living space, offering a unique, unified look for your kitchen and living room.
Choose bright efficient lighting
Poor lighting can make a small space look smaller, while good lighting serves to maximize both comfort and efficiency in a small kitchen. Consider adding modern, efficient lighting under and on top of cabinets to create an attractive and practical area to work.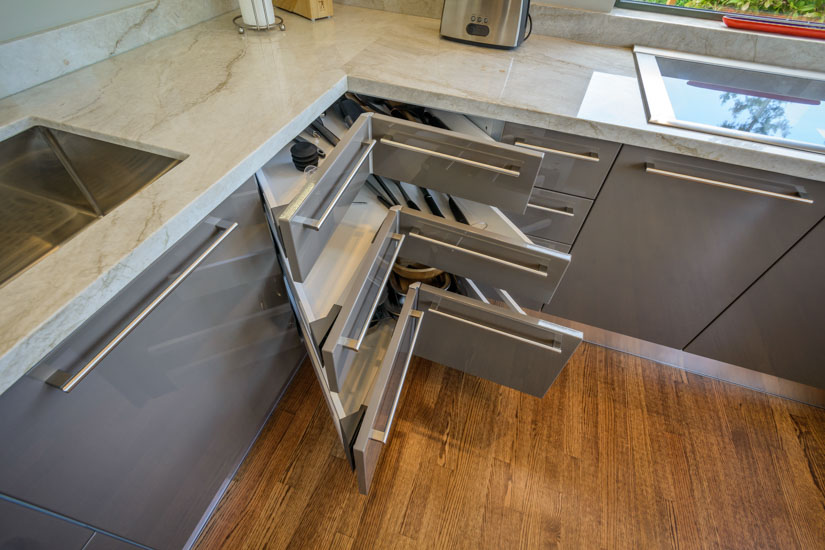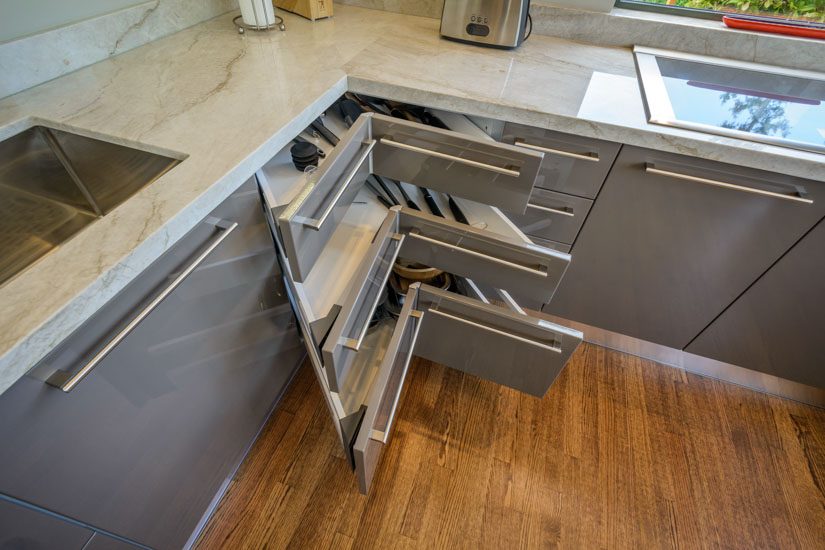 Use Every Inch of Storage
Finding creative storage and organizing solutions is key to maximizing a small space, and we don't mean while shelves and plastic bins. Consider hanging or tiered storage or use narrow spaces to create a convenient pull-out unit for spices or small ingredients. Several narrow shelves built into the end of an island is a great way to add personality to a space, as well as a few extra inches of storage.
Create Flow
A small space works best when every wall is used to its full potential, and there is flow through the room. This can be created with a U-shaped using a peninsula with a breakfast counter to separate the kitchen and living room, and placing the oven, microwave, and refrigerator flush against the fourth wall, with a walk-through on either end. Or in an even smaller galley space, put the microwave above the range, with the sink, dishwasher, and prep area between the range and the eating area.
Extend the cabinets all the way to the ceiling
Reclaim several feet of storage even in a small space by designing cabinets that extend all the way to the ceiling. Customize the shelf heights so that smaller, everyday items are in easy reach, and use higher shelves to store taller oatmeal containers, boxes, or paper towels. A folding step stool from the hardware store is an inexpensive way to make these shelves accessible even for "short-order" cooks.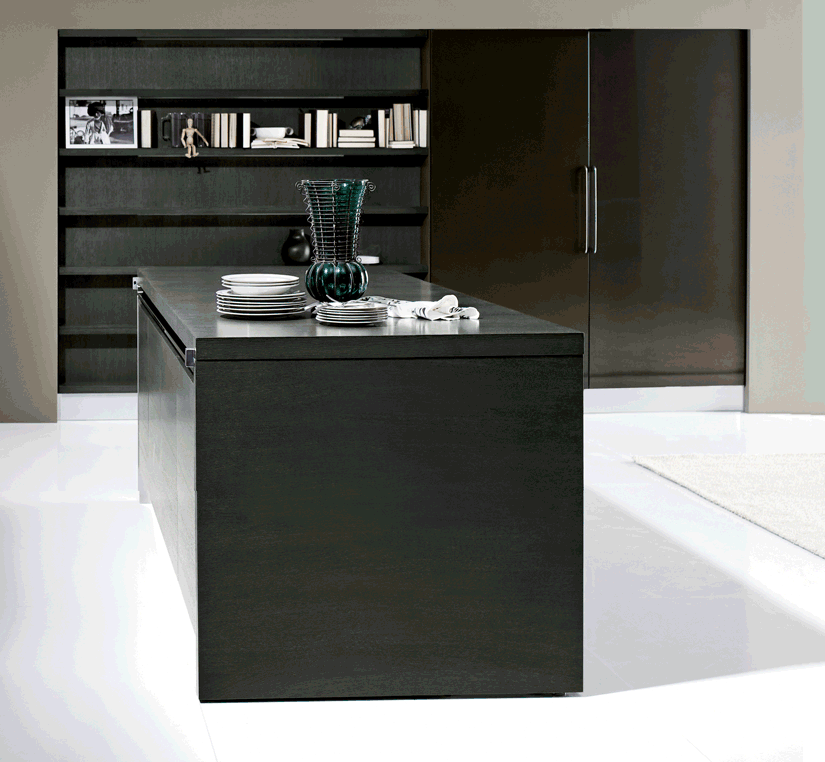 Ready to plan your kitchen? Download our kitchen design guide