Interior designer Deborah Berke chose Aran Cucine products to furnish the kitchens, bathrooms, bedrooms, and laundries of 432 Park Avenue in New York.
Aran Cucine has long been known as an icon of design and has furnished some of the most prestigious apartments, condominiums, and lofts in the world. The Italian company's latest major project is at 432 Park Avenue, a 1,396-foot-tall building in New York City being developed by Harry Macklowe and CIM Group.
The building, located on Park Avenue between 56th and 57th Streets, is the tallest residential building in New York and the third tallest in the world. Designed by renowned architect Rafael Viñoly, 432 Park Avenue is modern yet refined, with stunning views and 30,000-square-feet of luxury amenities.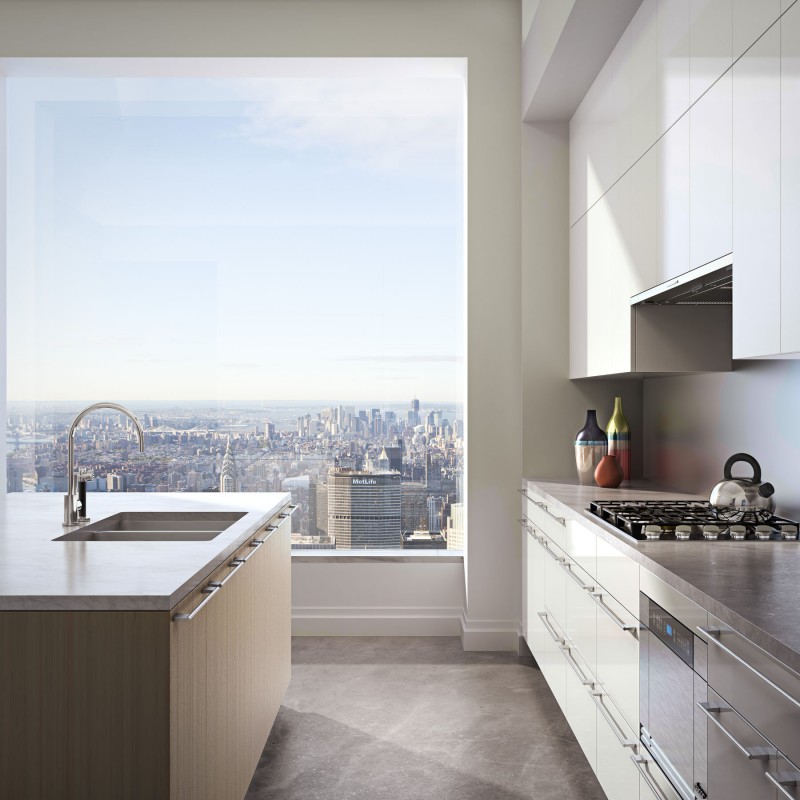 NYC-based firm Deborah Berke Partners designed the layouts and all interior details, finishes, and millwork for the residential units. Each apartment's interior is shaped by its orientation to exceptional views through oversized 10-foot by 10-foot windows.
Aran Cucine products feature in the design of 142 kitchens and utility areas, as well as in the bedrooms, bathrooms, and laundries. For each room, Aran was able to propose the model, color, and finish.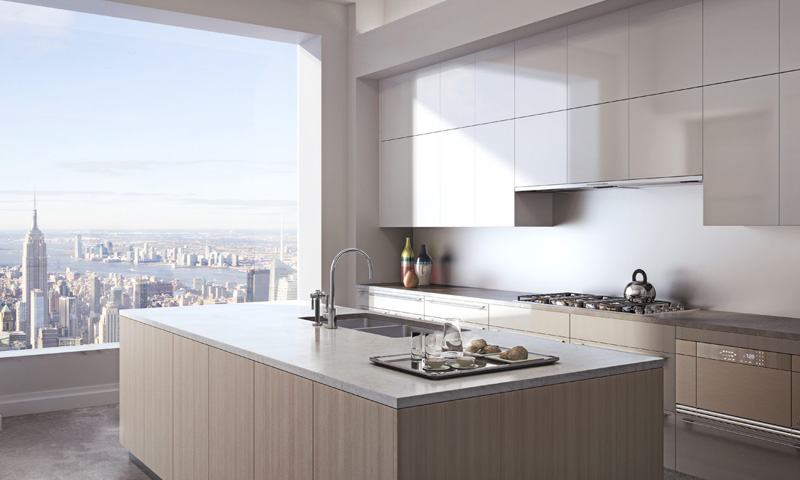 Ready to plan your kitchen? Download our kitchen design guide