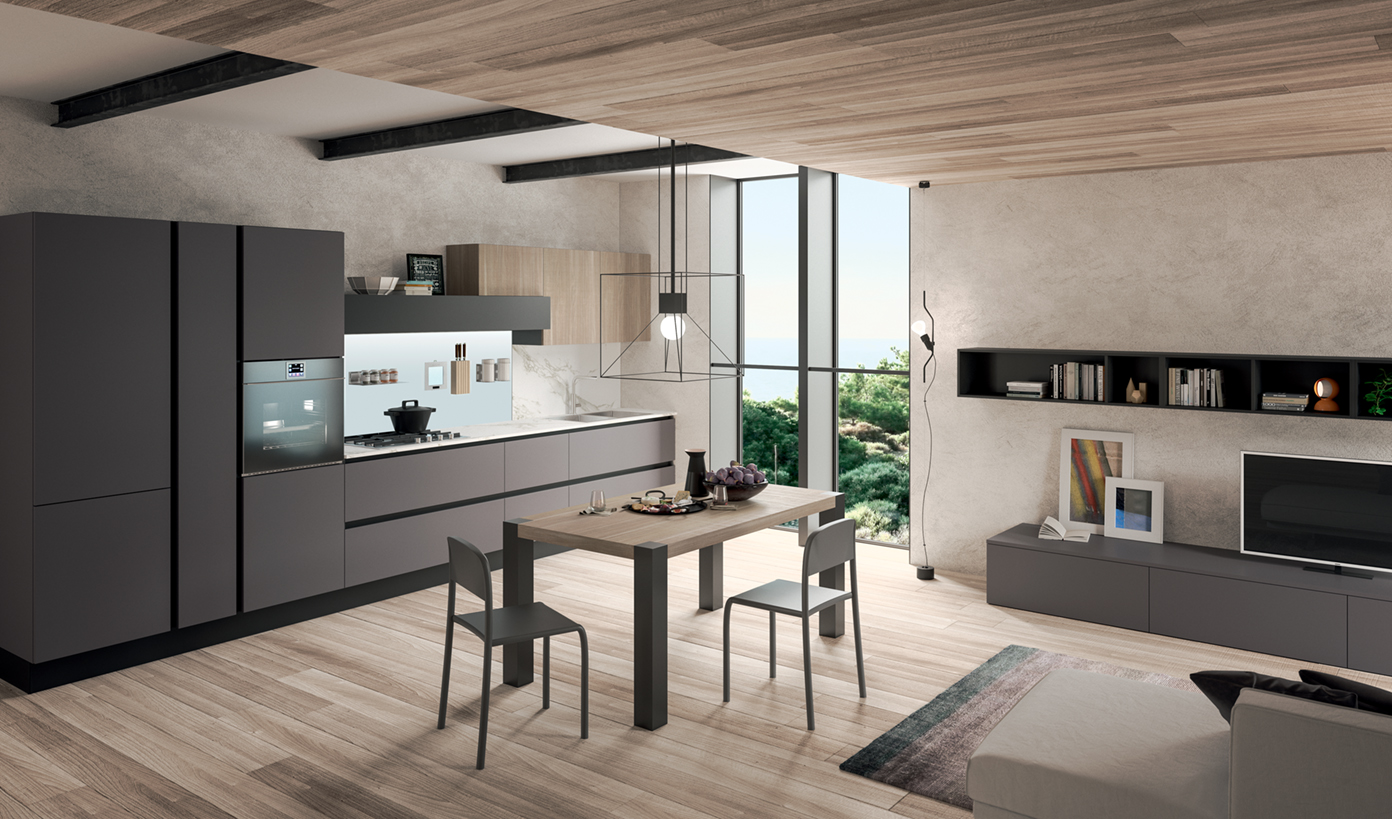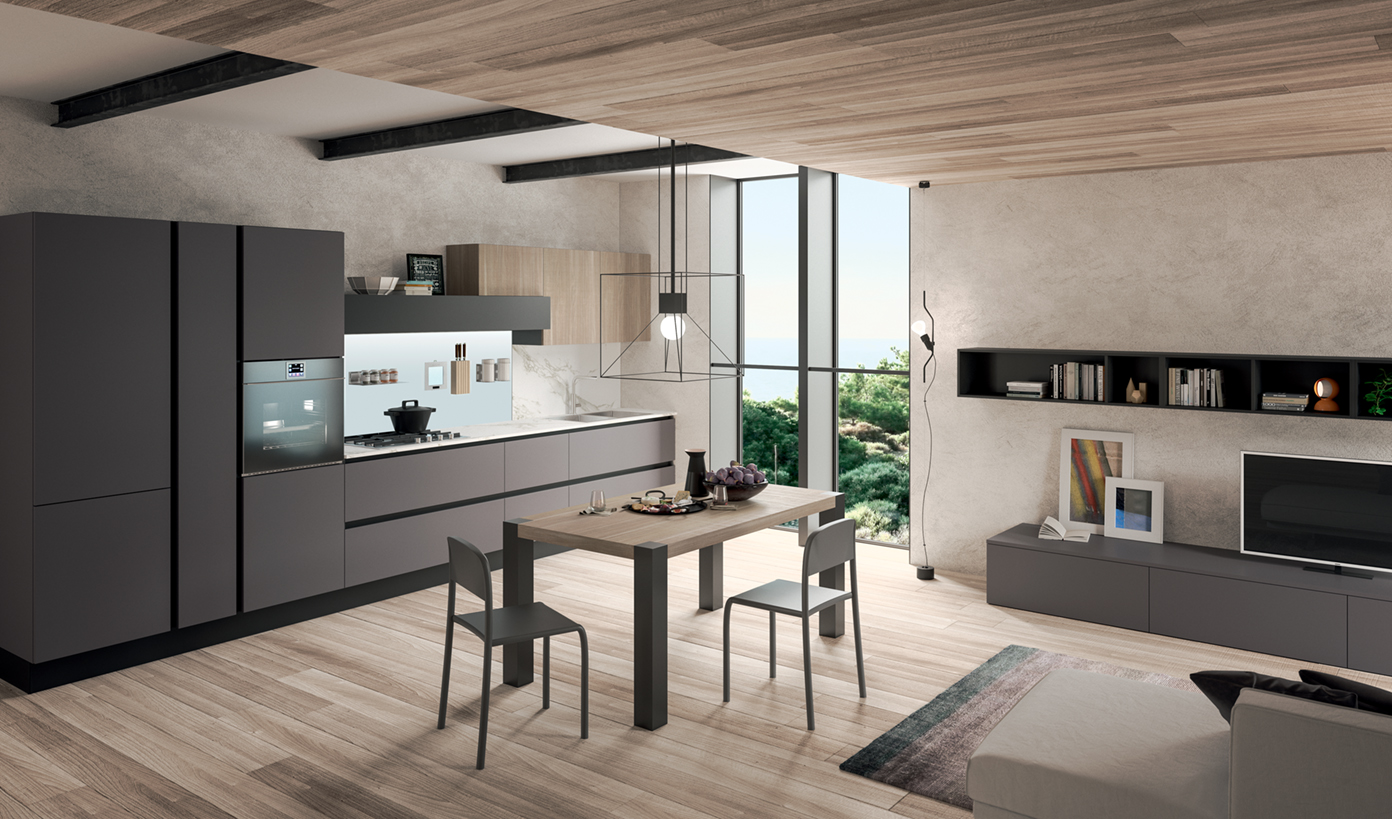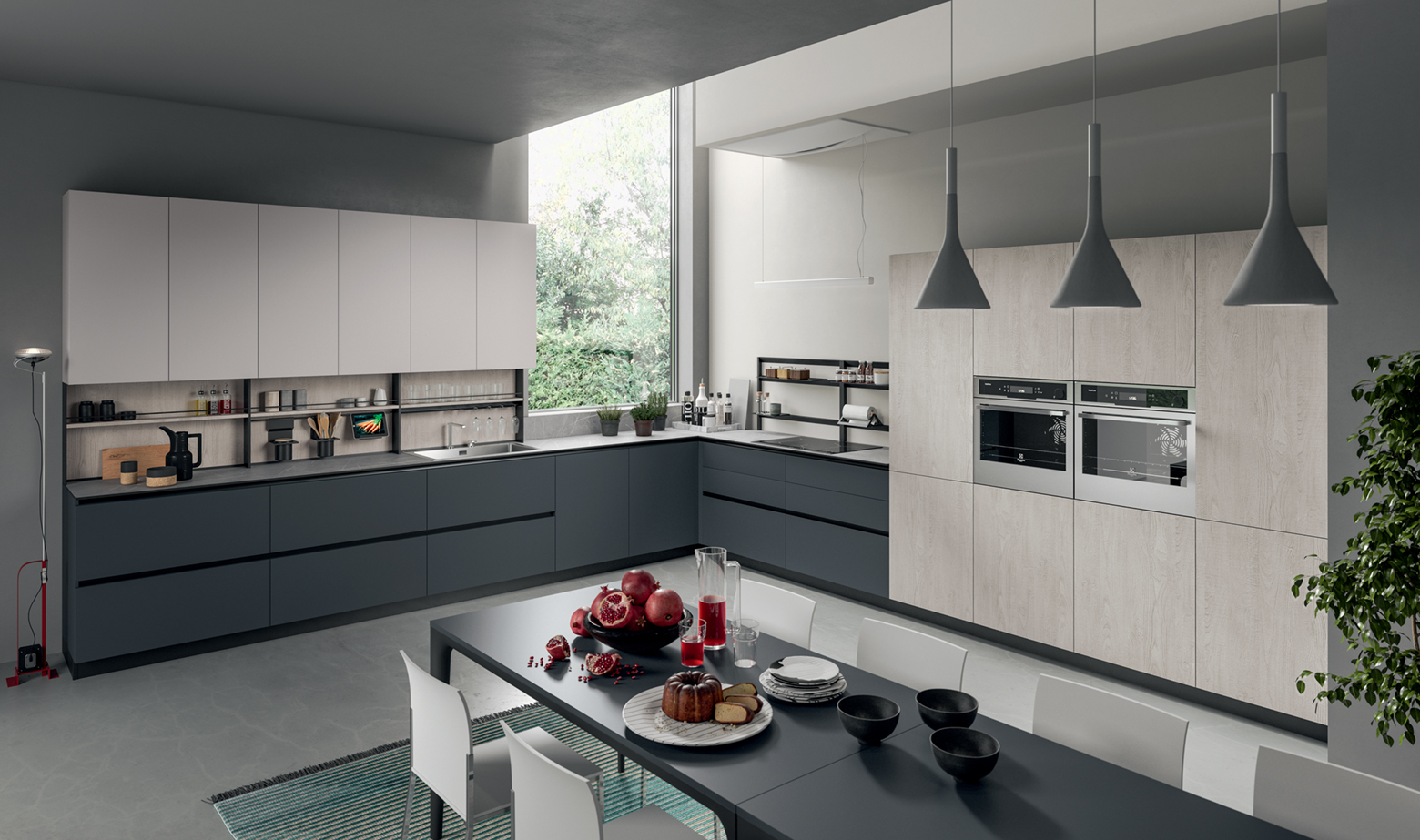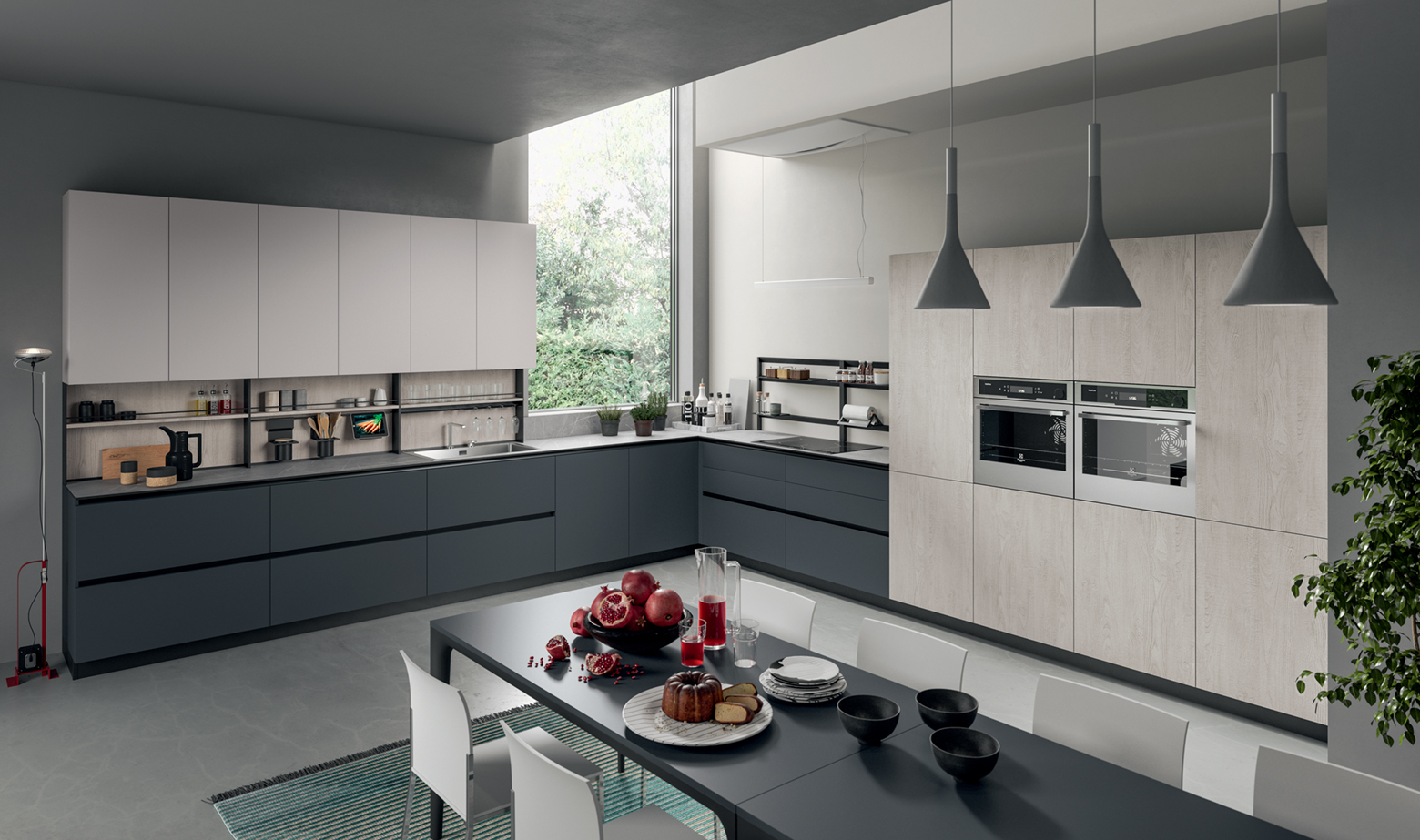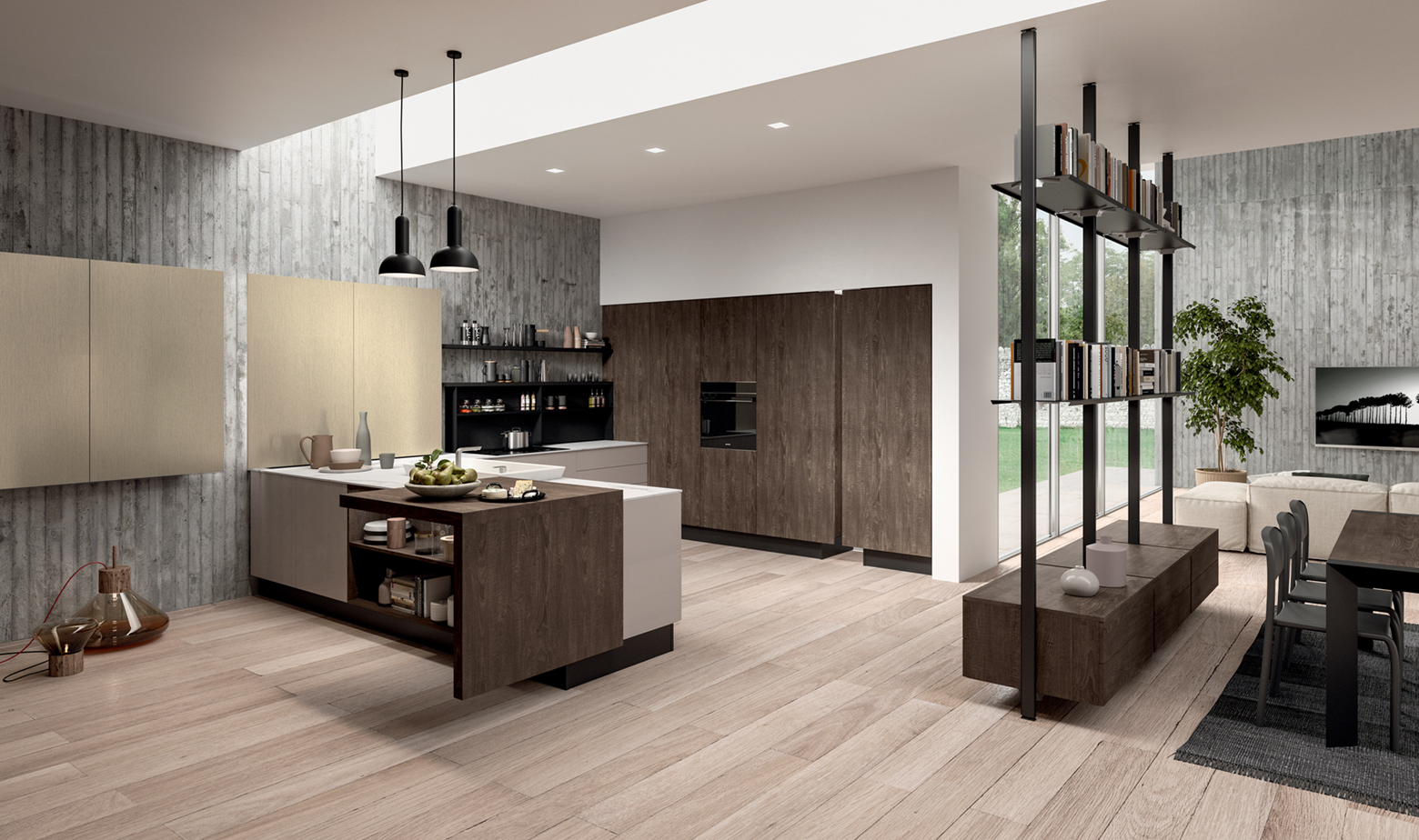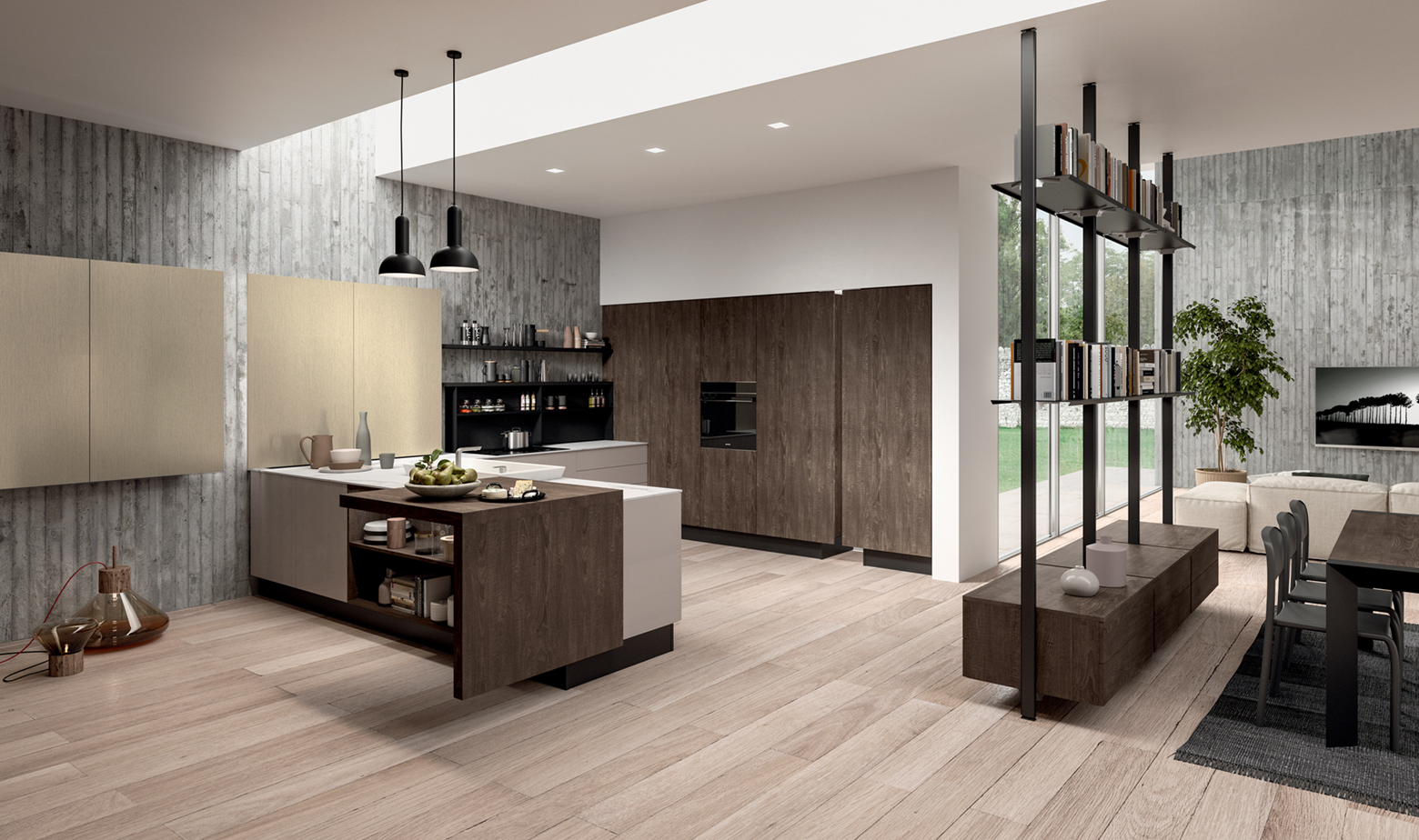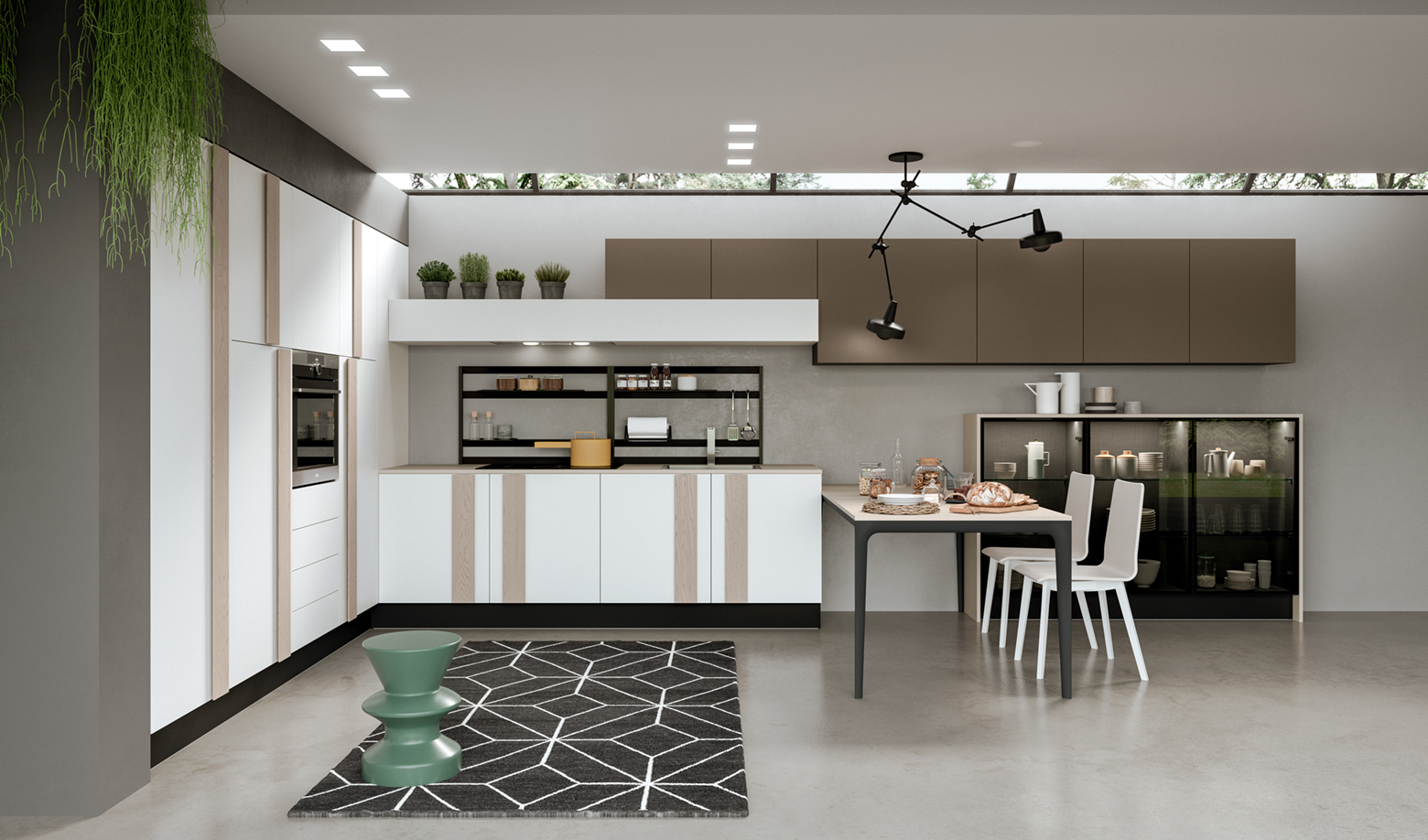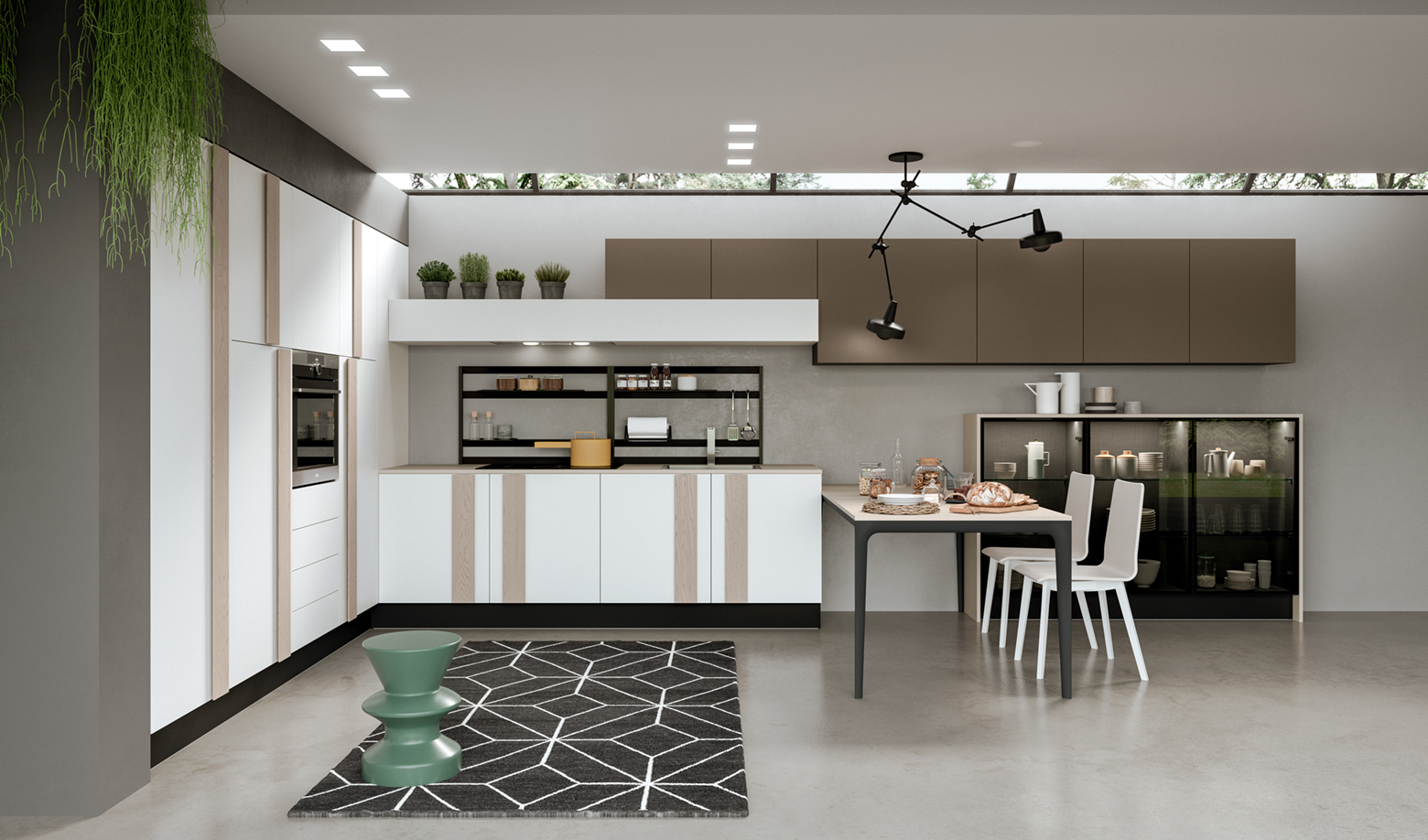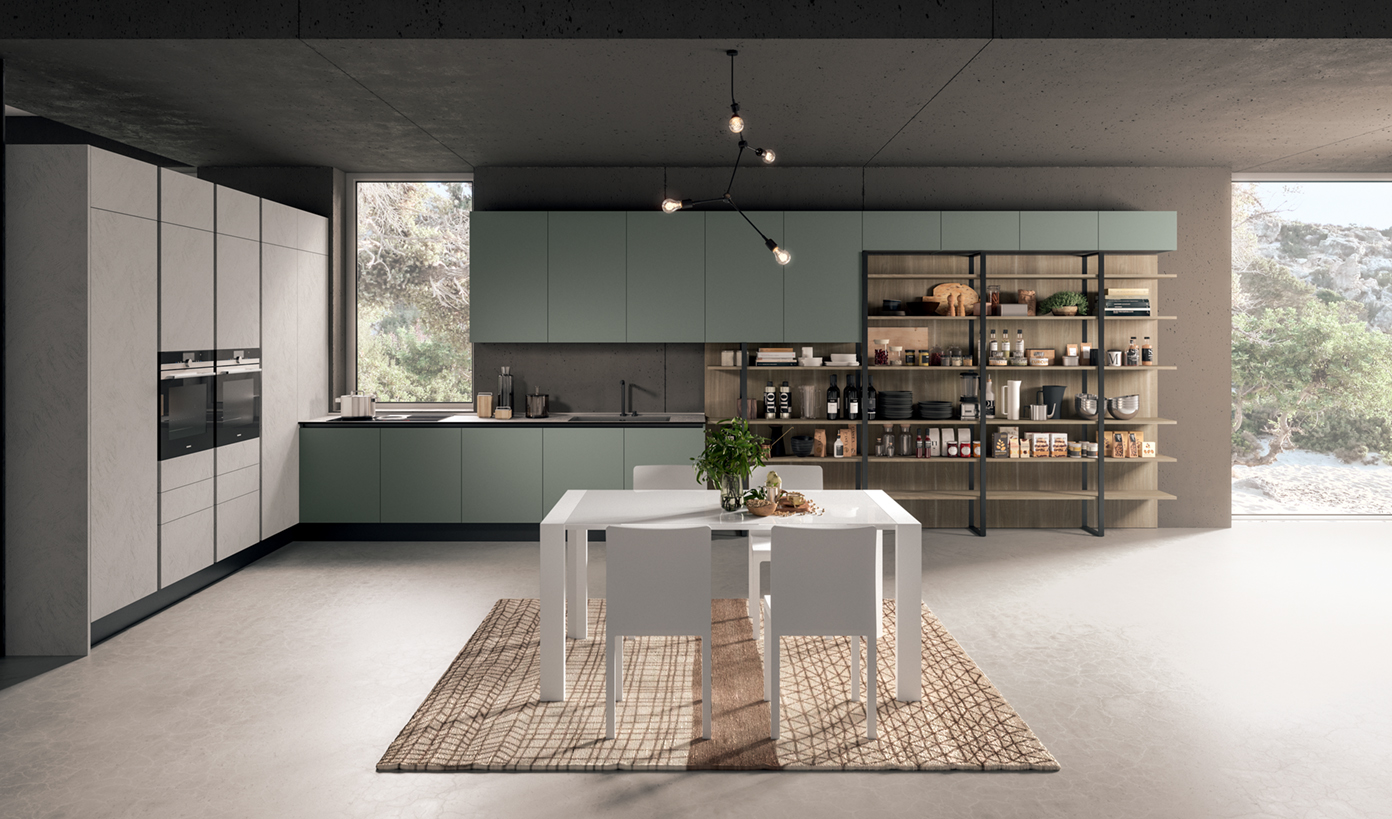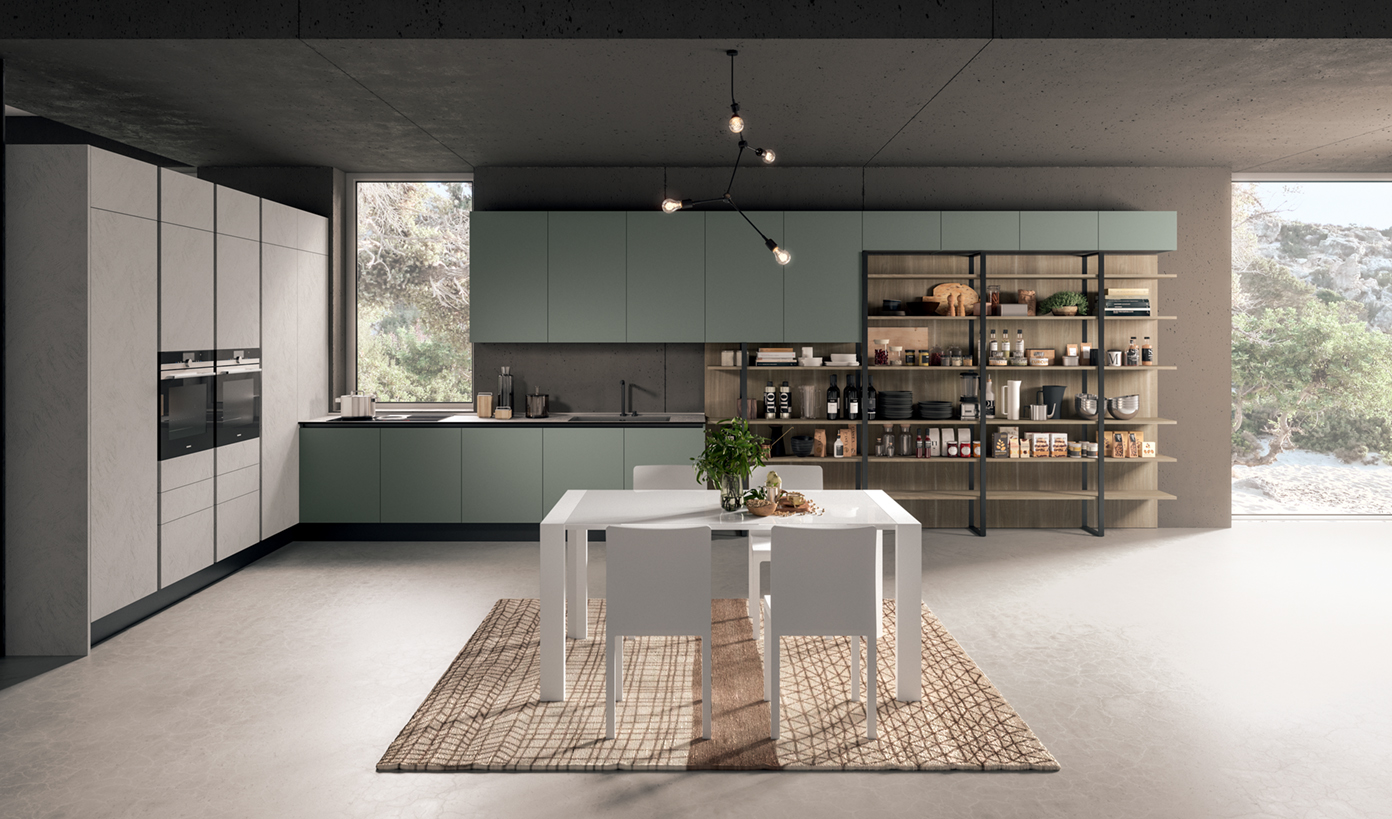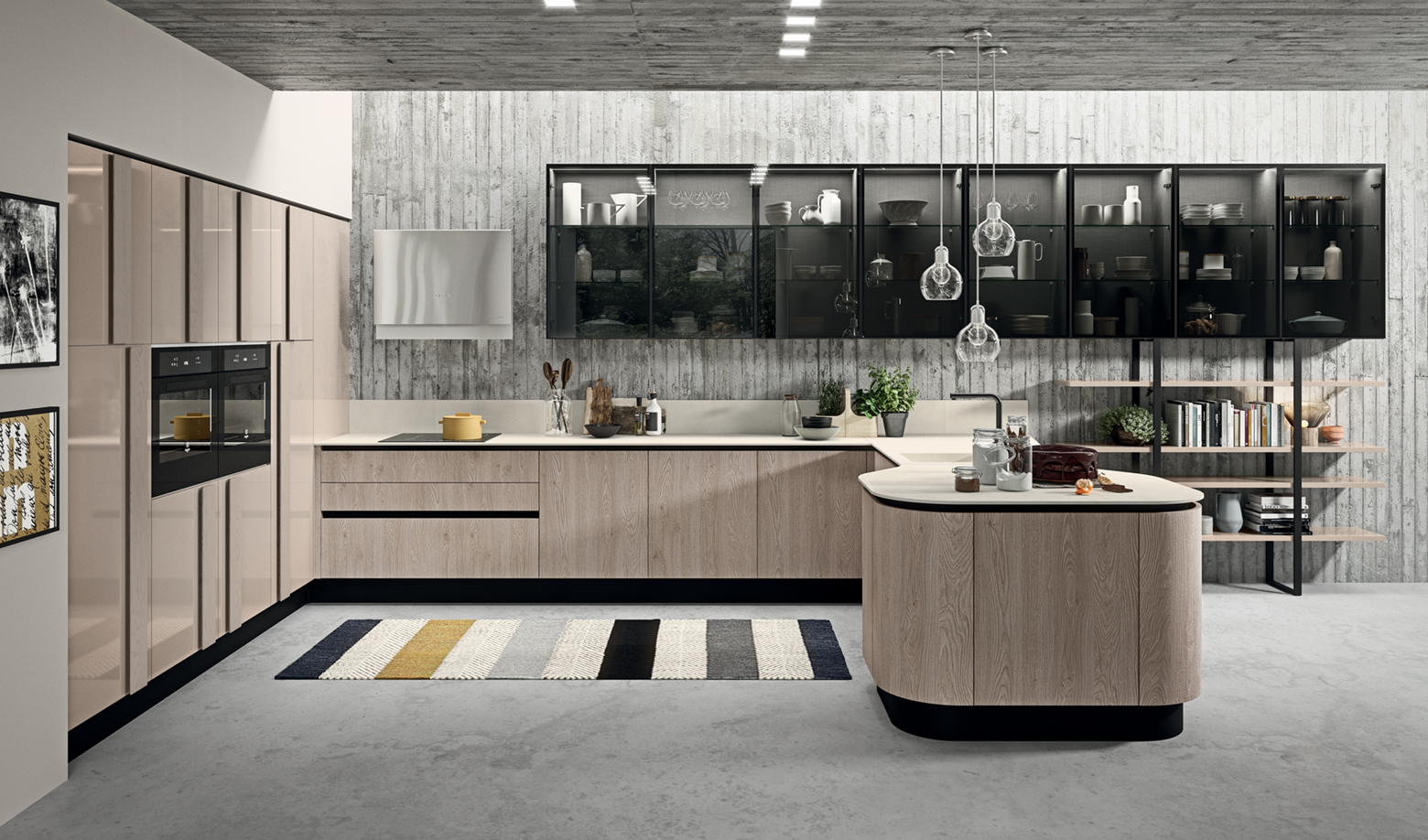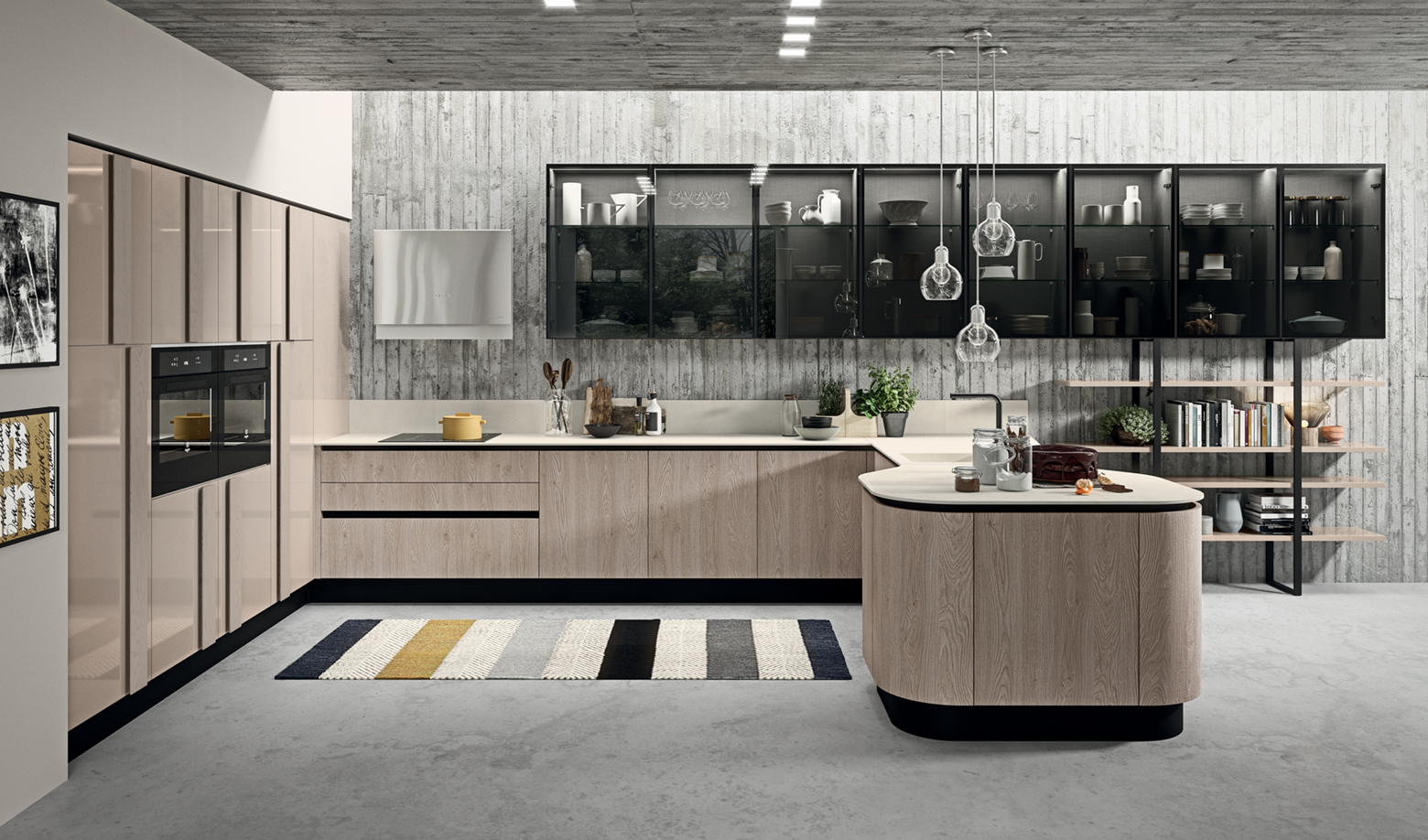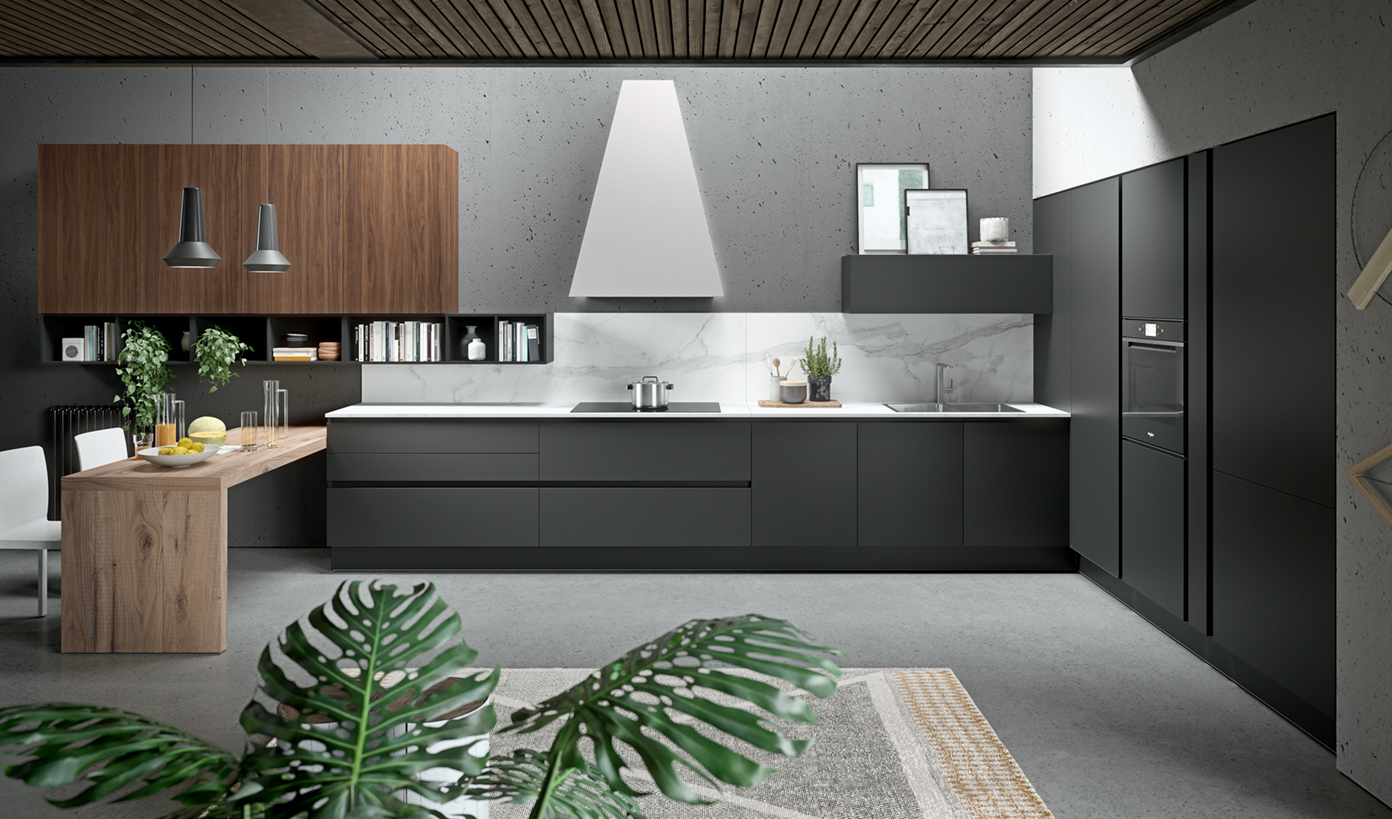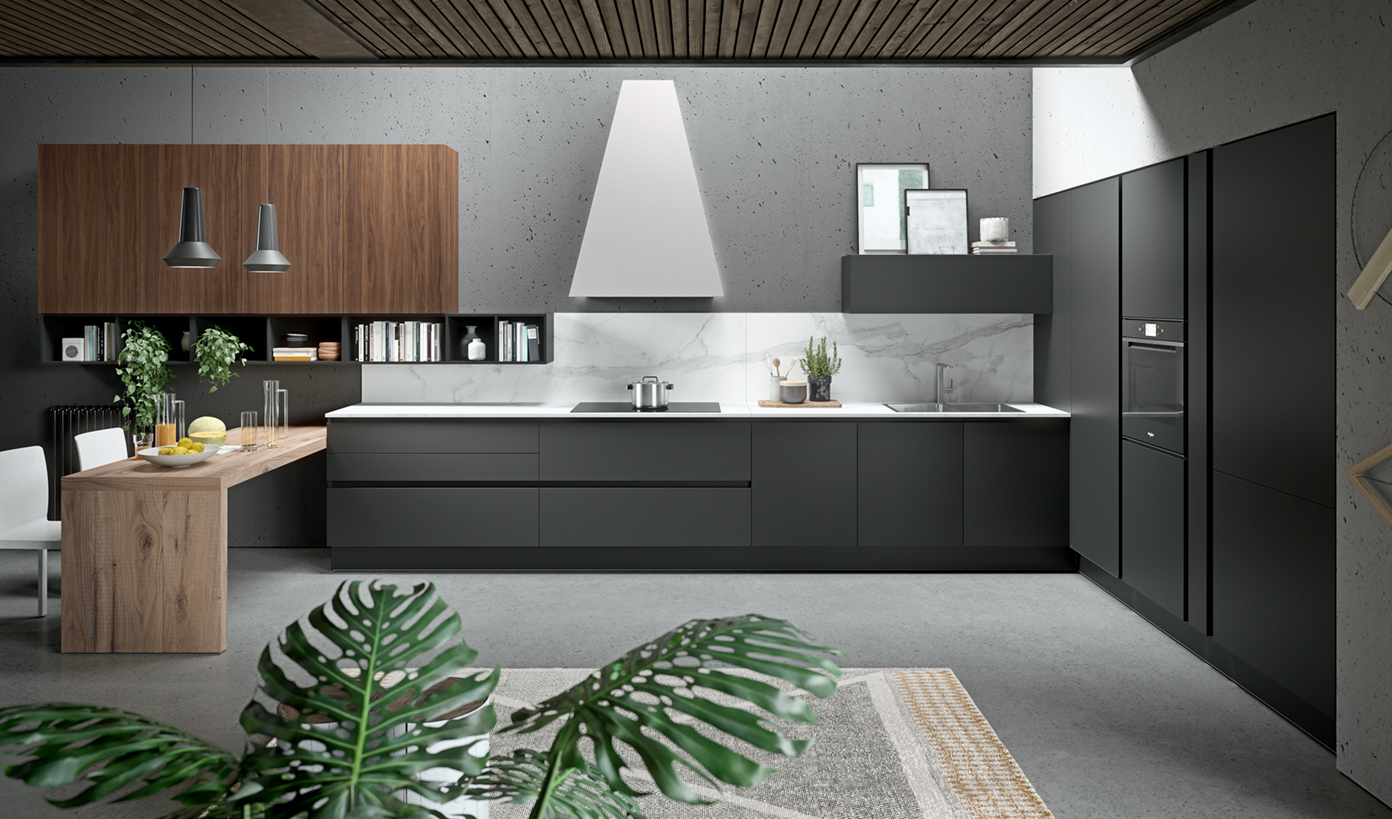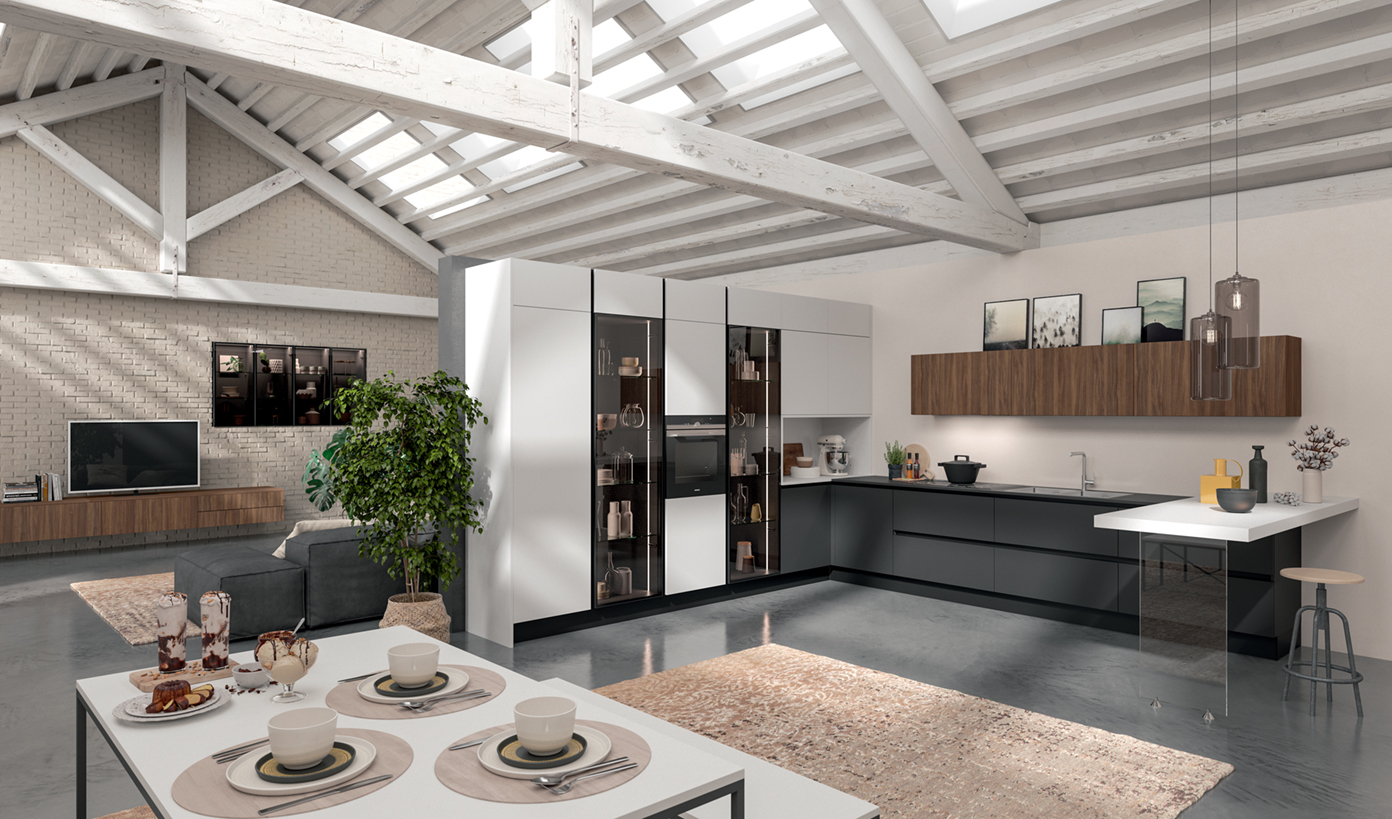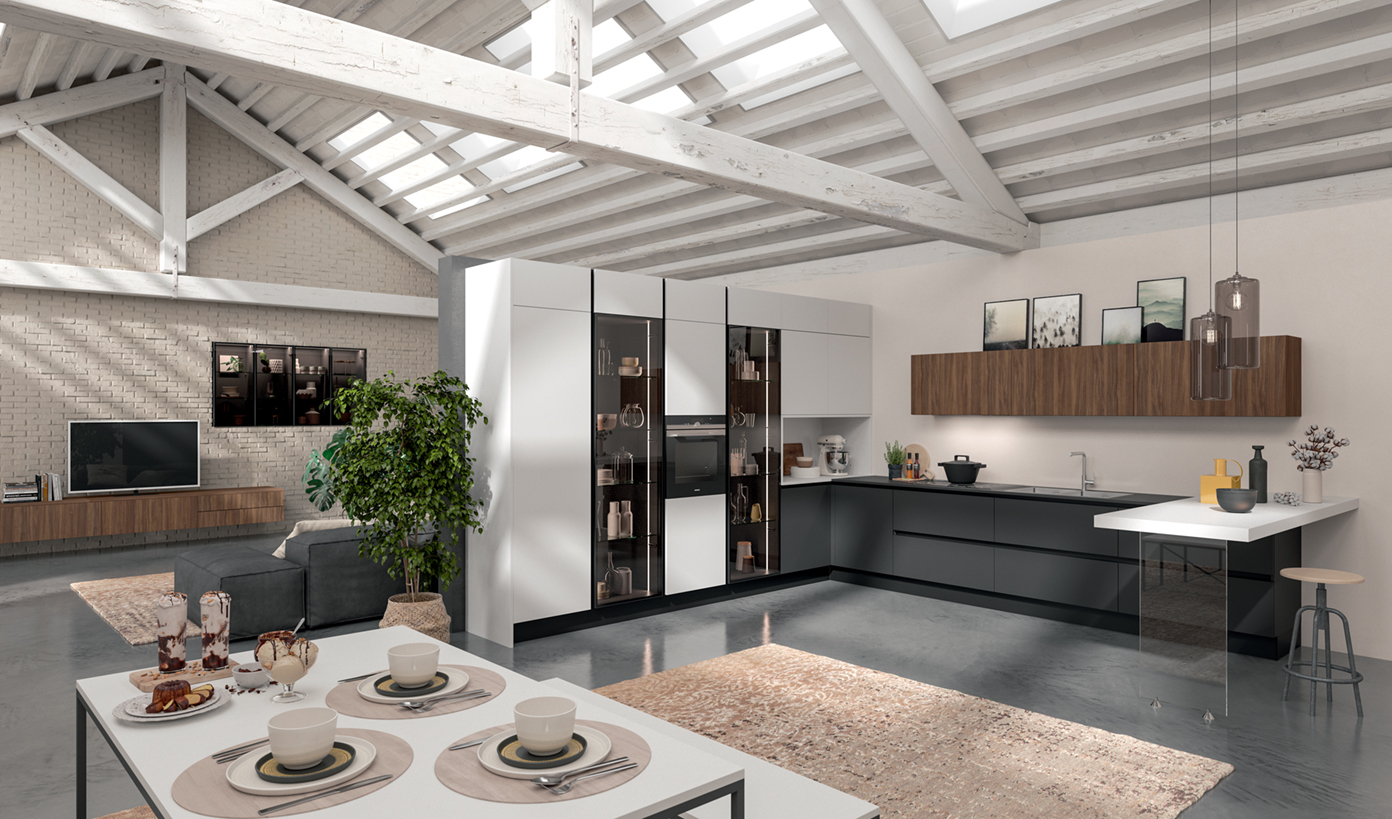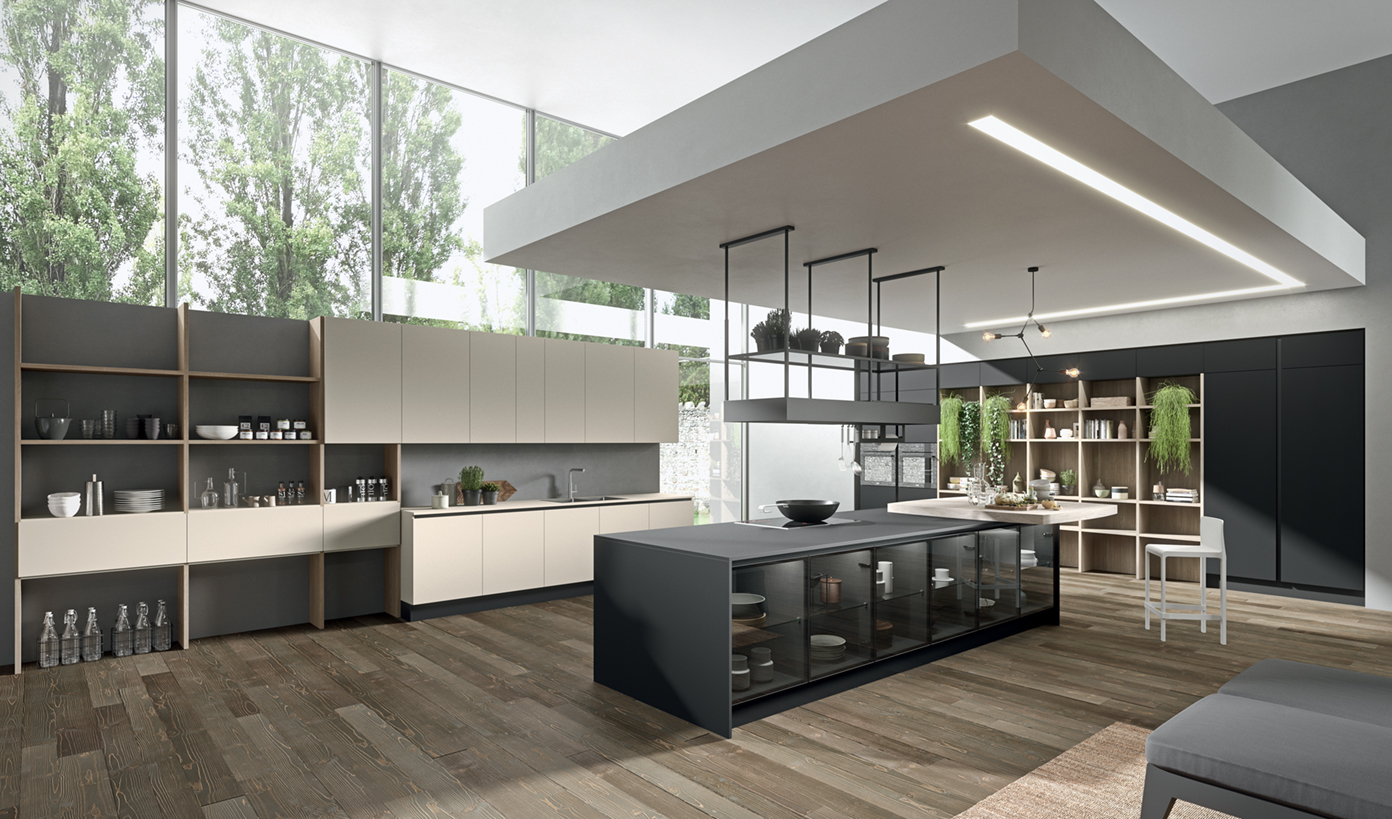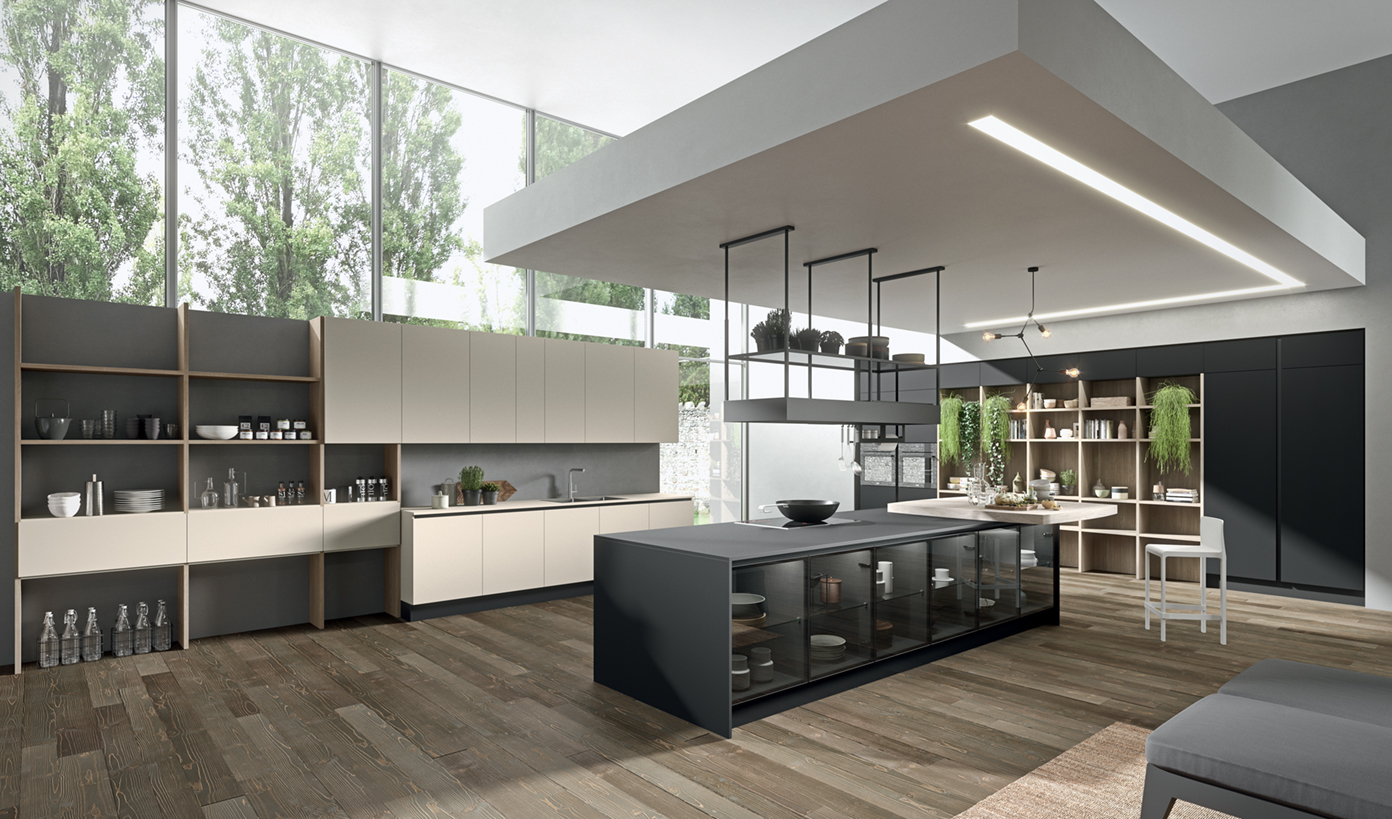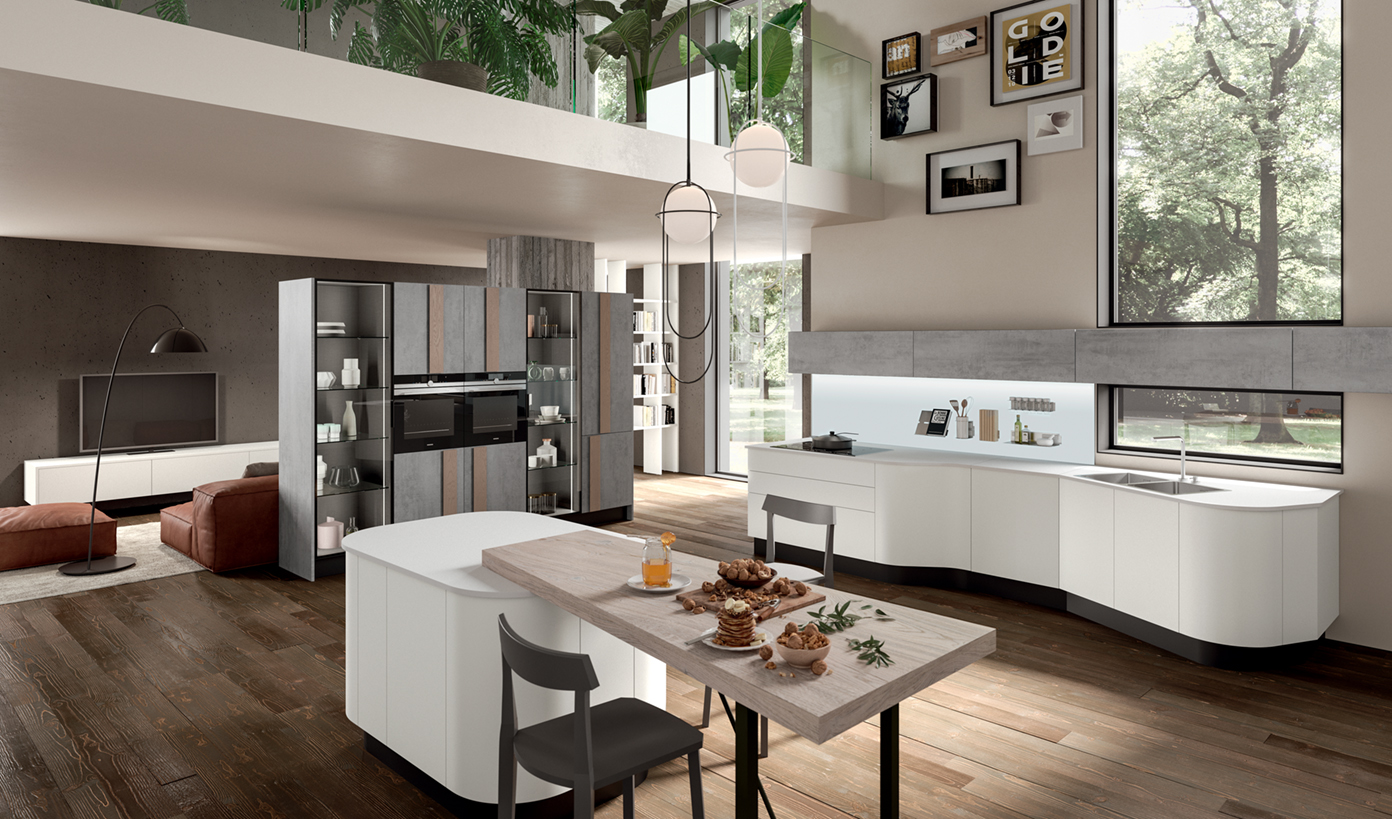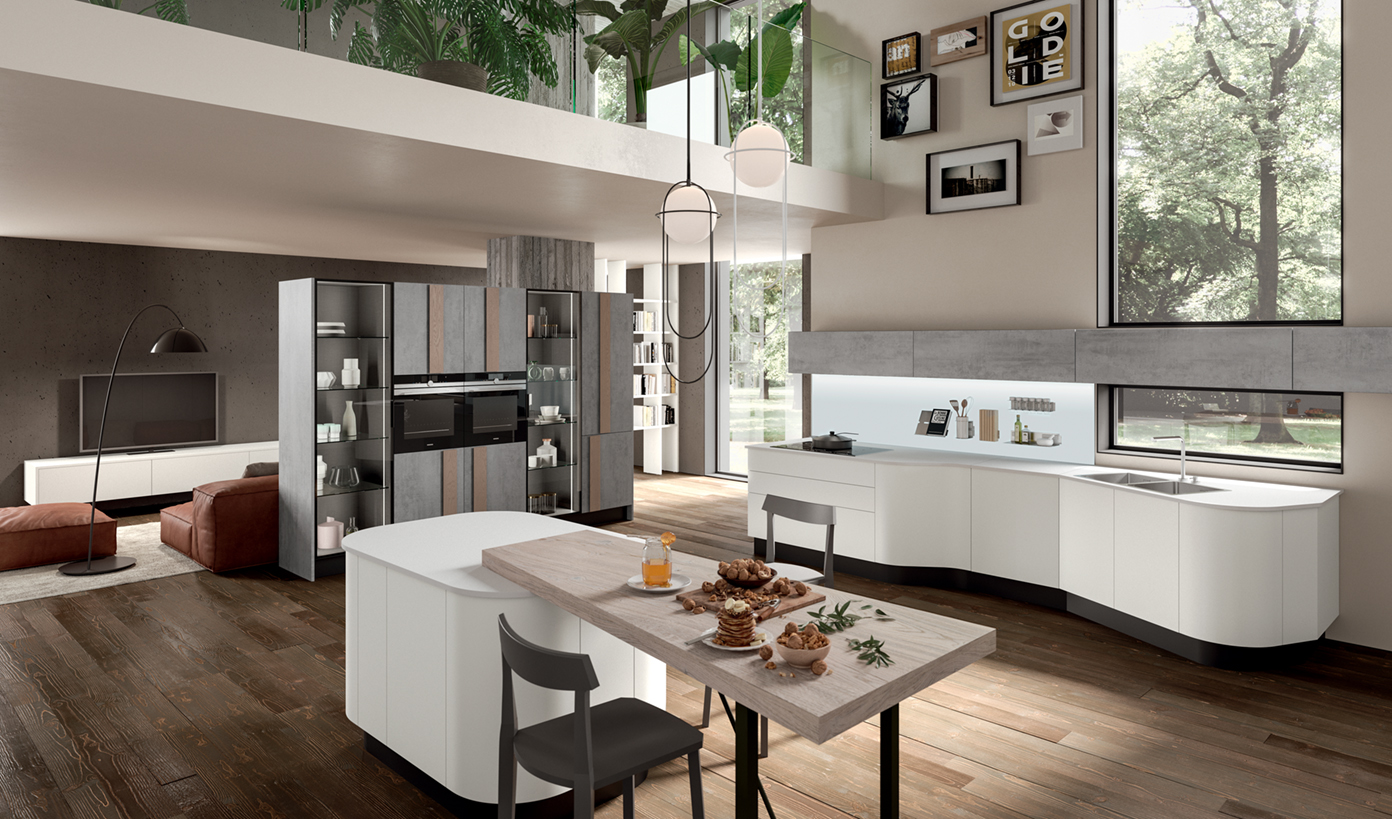 A fresh and technologically advanced collection that uses environmentally friendly, fully recyclable materials.
The Erika collection is fresh and current. Its range of earth tones emerge as the "new neutrals" of popular wood finishes. The modern kitchen cabinet collection uses technologically advanced materials like Fenix, a gentle-to-the-touch surface that resists fingerprints, abrasions, and mold, and PET, which is a hygienic, environmentally friendly, and fully recyclable material highly resistant to scratches, stains, light, and heat. Erika is available in glossy, wood, PET, Fenix NTM, and matte finishes, as well as in several colors of glass.
In the video below, see a demonstration of Fenix NTM's scratch-resistant qualities.
Aran Cucine is committed to doing its part to protect the environment by producing its products from recyclable and ethical materials in a sustainable way. It purchases most of its wood from companies certified by the Forest Stewardship Council and has installed a diligent waste collection system within its own warehouses—90% of waste generated by the manufacturing process is recycled. The company has also built four solar power plants with the goal of becoming completely self-sufficient in its energy needs.
Download the Erika catalog