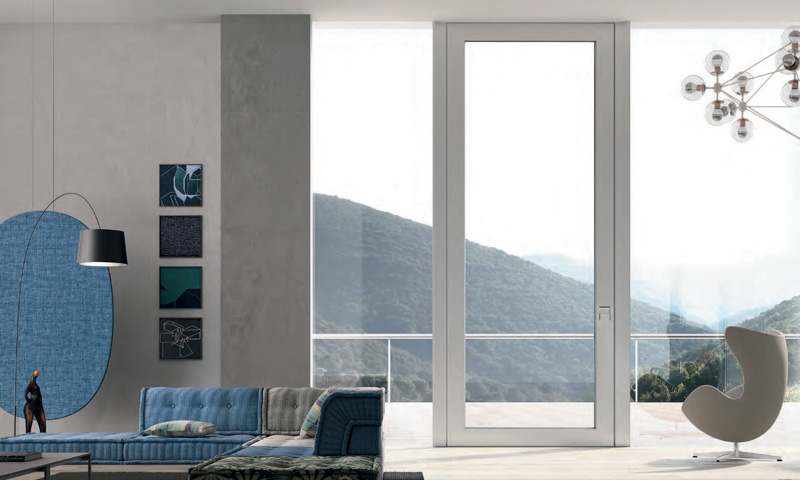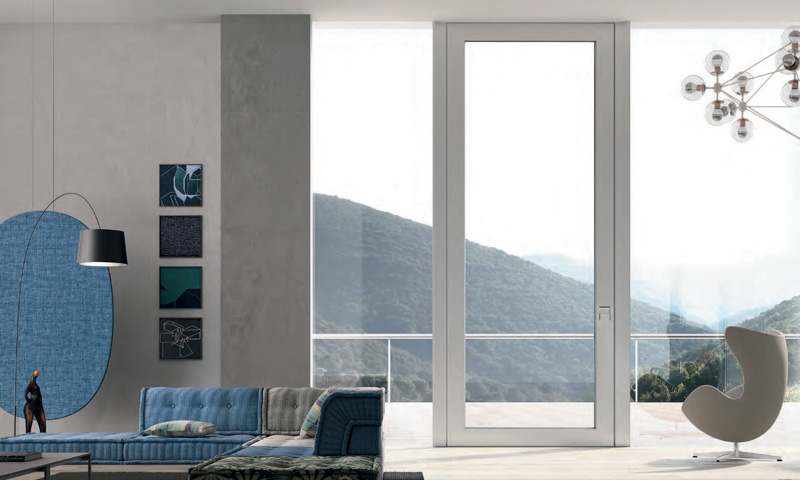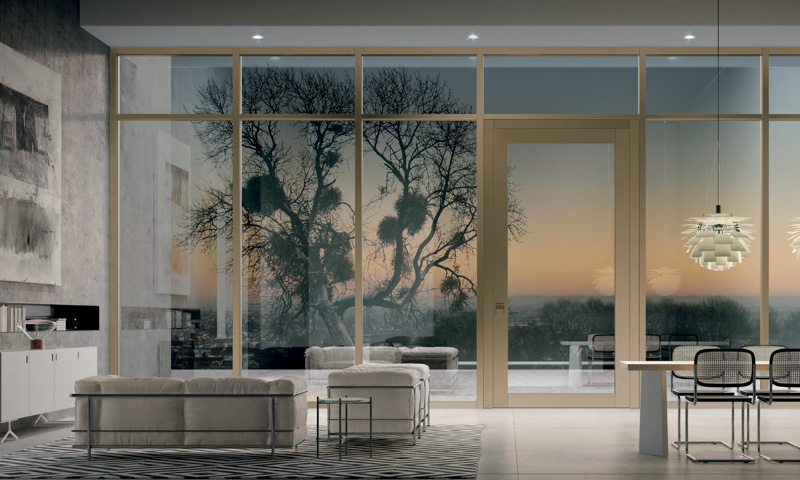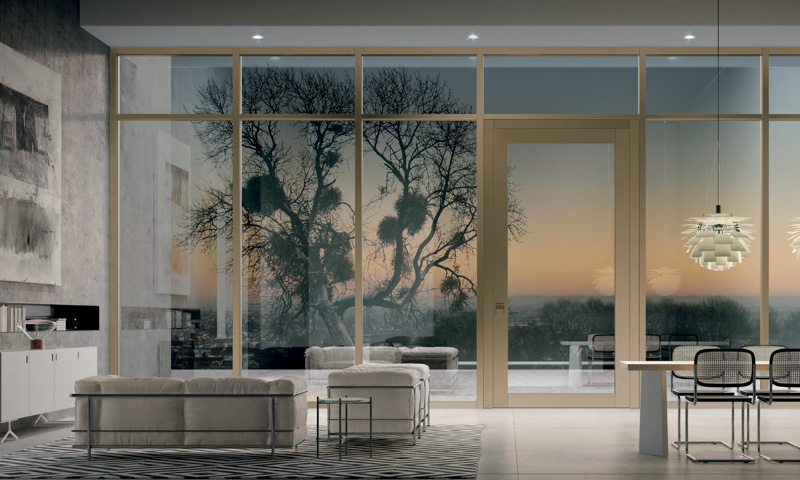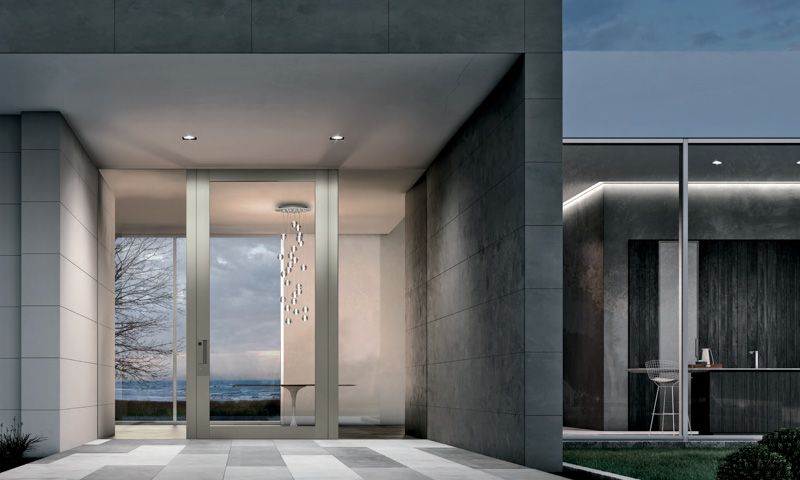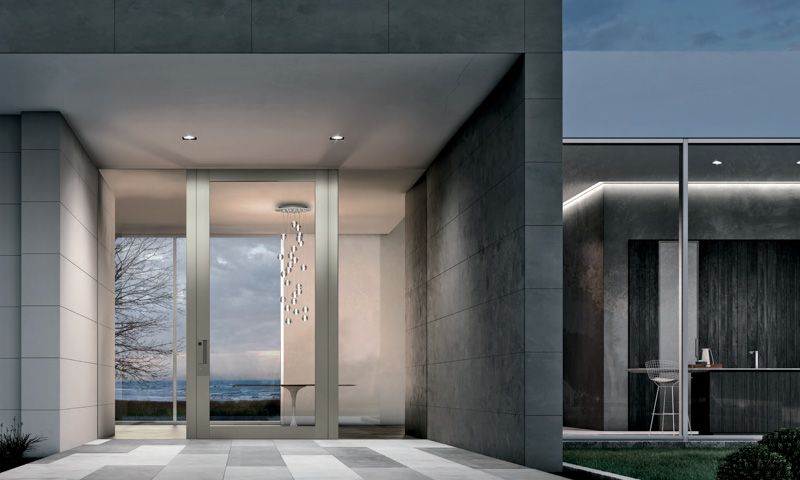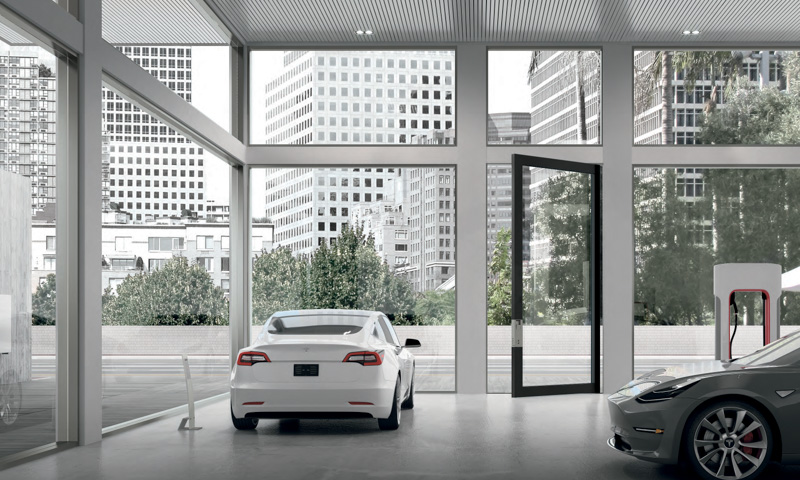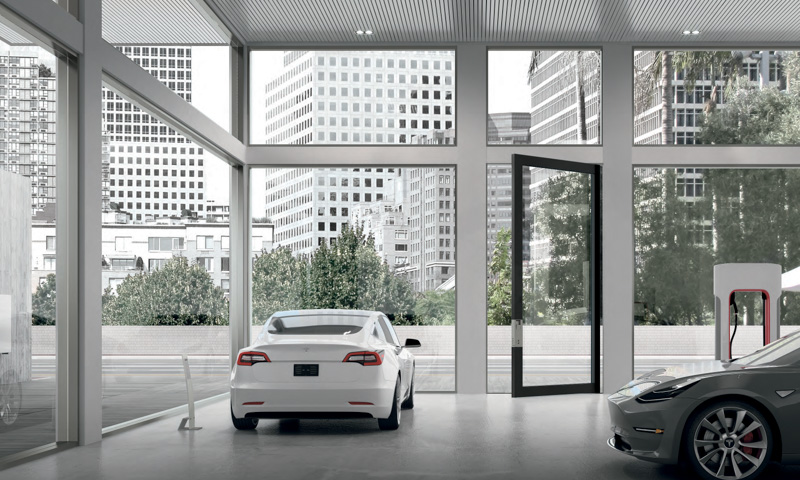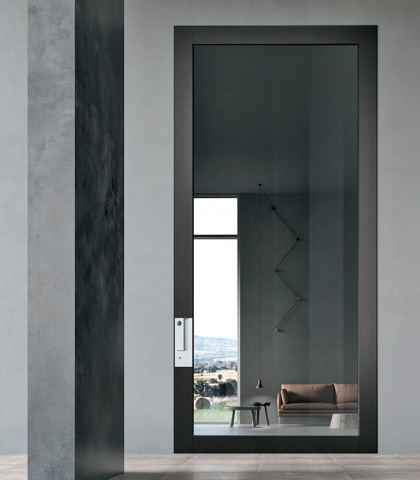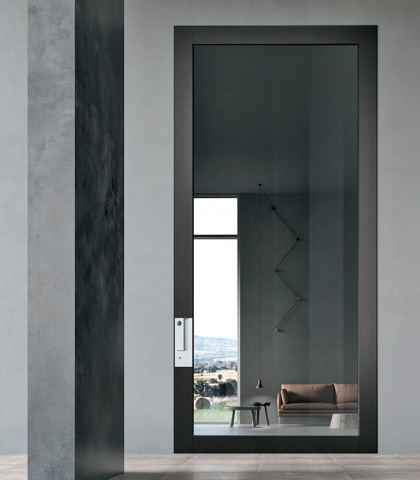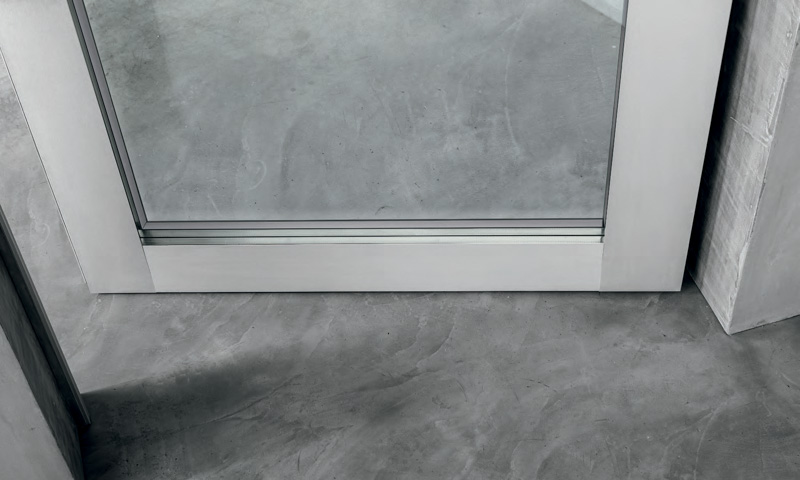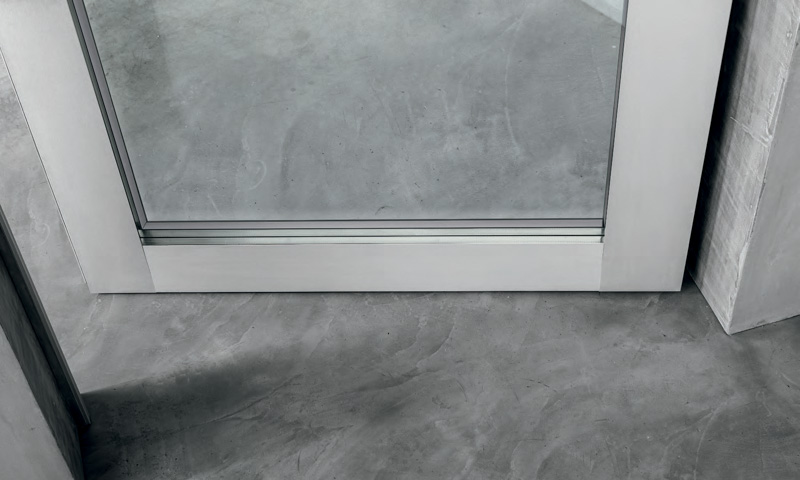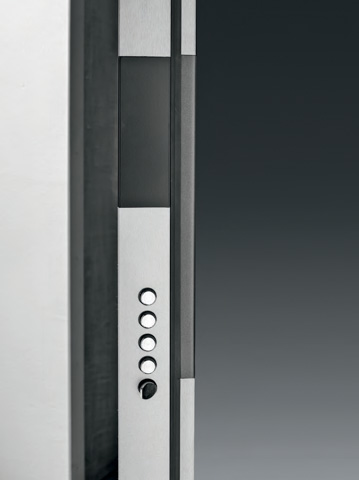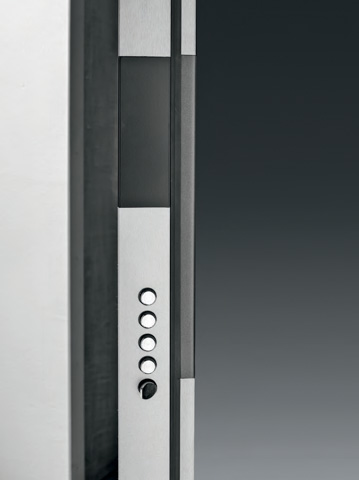 The first modern glass front door on a vertical pivoting system. Bulletproof and break-in resistant.
Nova brings nature inside. This new modern glass front door is an architectural solution that looks beyond the architecture. Inspired by a rediscovered attention to the outside landscape, Nova is the nearly invisible meeting point between the natural world and the built environment. Nova is stunning on a glass facade or with minimal frame side panels. Suitable for both commercial and residential projects.
Materials
This fully customizable glass door is available up to 20 feet tall and 11 feet wide. The door is hung on an improved vertical pivoting system to create more working space across the threshold. The minimalistic steel frame is available in 12 warm and cool tones inspired by the landscape and cityscape and can be built with different colors on the interior and exterior sides of the frame.
The door, glass, and handle are constructed so that the door becomes a single element, free from any groves or protrusions. Nova is constructed with high acoustic sound and thermal retention.
Security
Oikos doors meet the "Break-in Resistance Class 3" standard, meaning that the door can withstand break-in by intruders using crowbars, screwdrivers, and pliers. Nova armored glass is bulletproof. The door is available with electronic and manual locking systems that use high-grade reinforced steel, eight internal locking points, and internal defender plates.
All Oikos exterior doors are available with Arckey, an access control system managed through the Oikos Tech App for smartphones and equipped with an electronic opening system, which can be used with a transponder or RFID card, or a PIN code keypad.
About Oikos
Oikos has been designing and manufacturing high-performance safety doors since 1990. Every stage of production takes place in-house, for a product that is 100% made in Italy. Every year, Oikos refreshes its catalog of offerings to reflect the latest technological solutions on the safety door market.
Oikos doors are designed for safety, durability, and style. They are break-in resistant, offer insulation from sound, heat, water, and wind, and each product can be customized to meet your exact taste and needs. In short, Oikos designs doors for homes and the families who live there.
Social and environmental responsibility is a fundamental aspect at Oikos. Eco-sustainability and environmental compatibility are not only a part of its internal operations but also a key aspect of in evaluating how and where Oikos sources its production materials.
This company is also committed to the development of the social context in which it operates, encouraging initiatives to promote sports, cultural activities, and support local associations, as well as improving the well-being of its employees.
Download Oikos catalogs