Aran Cucine's Bijou collection uses high-tech processes to make porcelain kitchen cabinets in sustainable ways.
When you mix great modern design with the most advanced technology, you get Bijou—a kitchen collection from Aran Cucine featuring gorgeous glass and high-tech porcelain resistant to heat, scratches, and bumps leaving its beauty intact over time. But to really see the beauty of this collection, you need to look closely.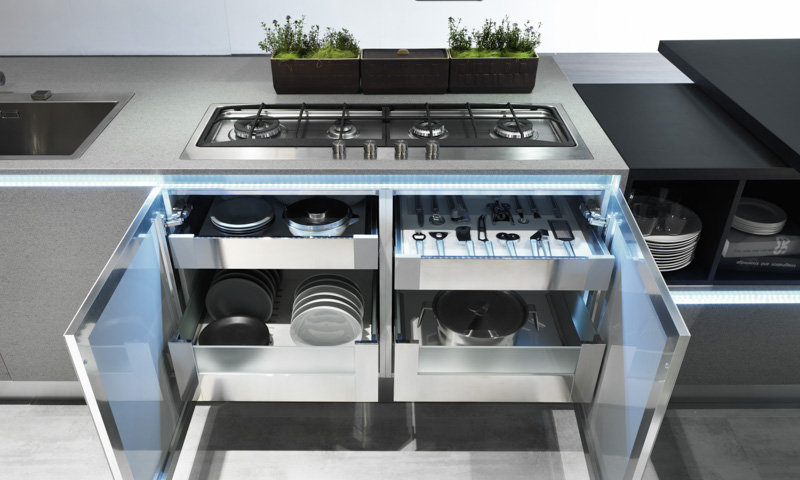 "Grès" is porcelain that is manufactured in sheets using sustainable energy technologies. The manufacturing process is respectful of the entire ecosystem and doesn't release any harmful substances into the environment, and many of its byproducts are recyclable.
The porcelain sheets are mounted onto aluminum frames to create the doors, drawers, and structure of the cabinets, the size and shape of which is fully customizable for any kitchen.
The collection is also available in high-pressure stratified laminate called Straty, offering the look of real wood grain, with the durability and convenience of laminate.
Bijou's porcelain sheets are available in 10 colors, while the glass doors are available in 22 colors including matte and glossy finishes. Drawers use Blum Intivo stainless steel sliders.
Ready to plan your kitchen? Download our kitchen design guide