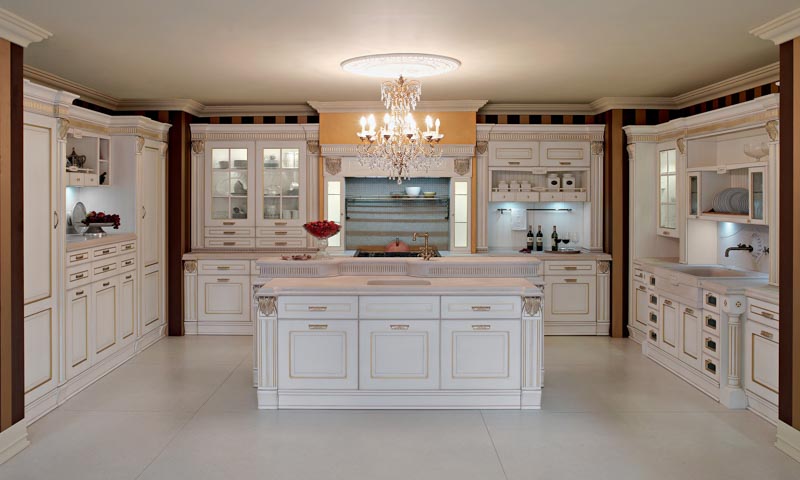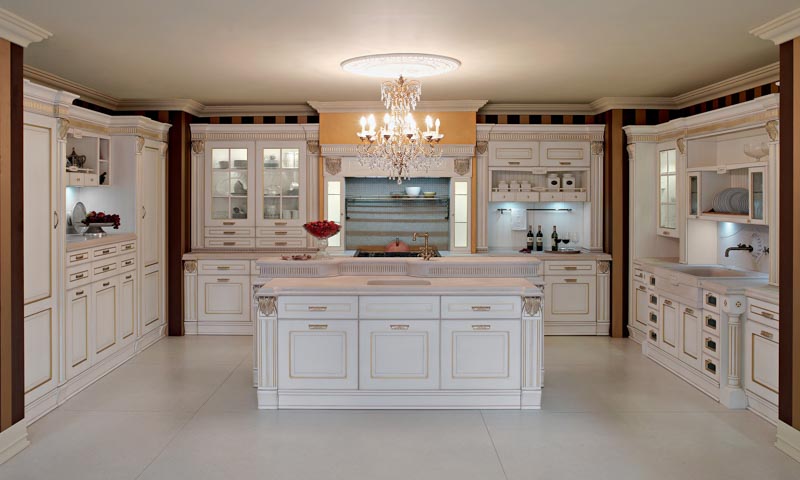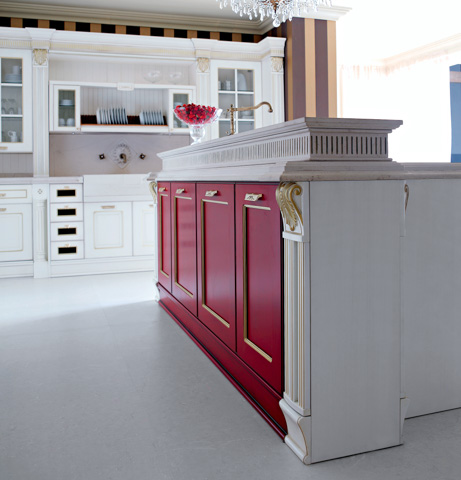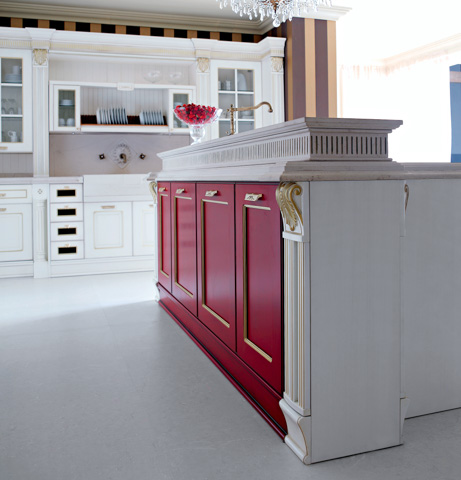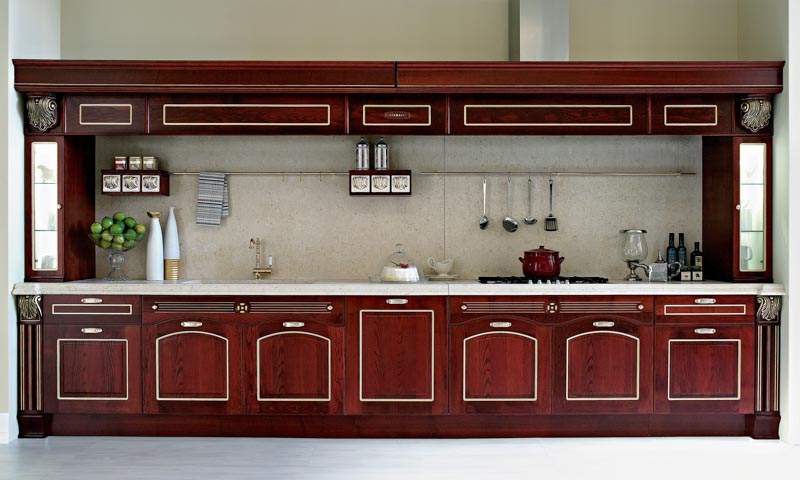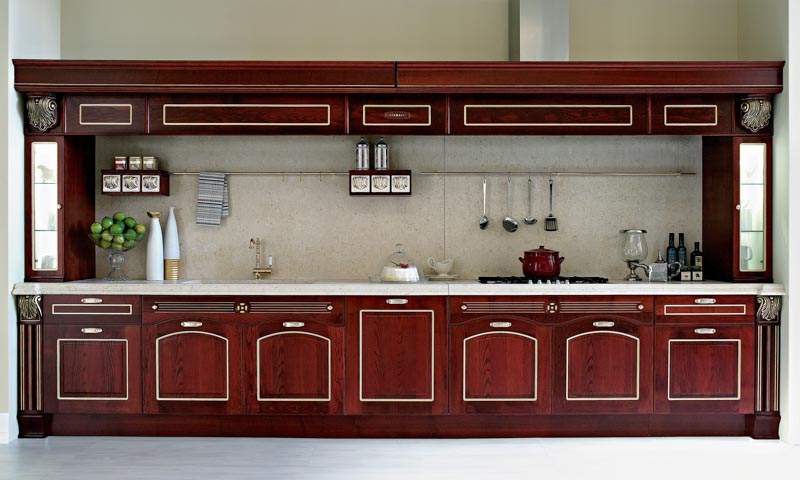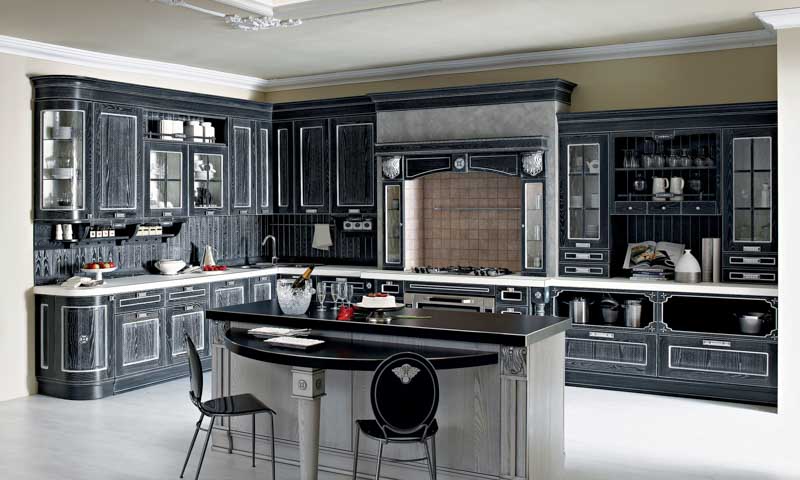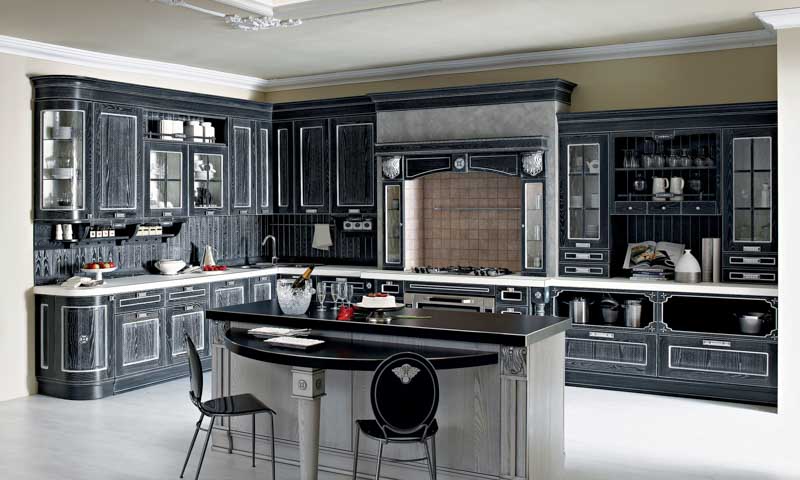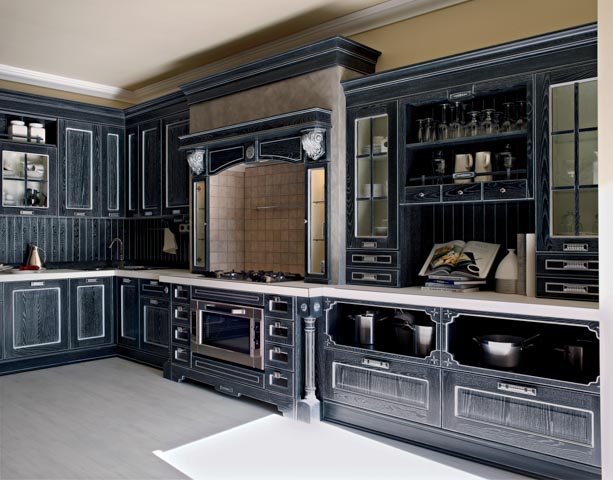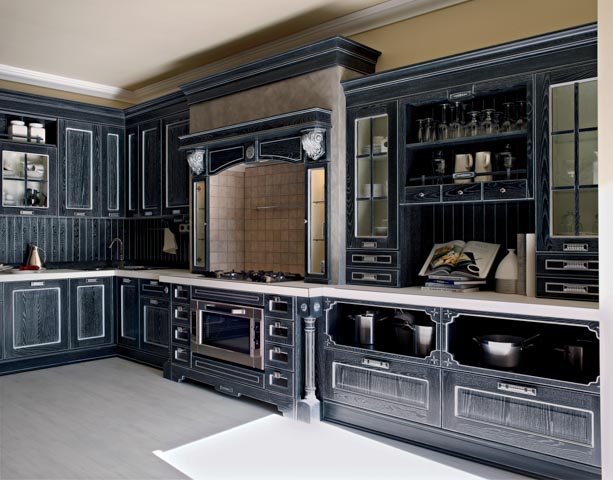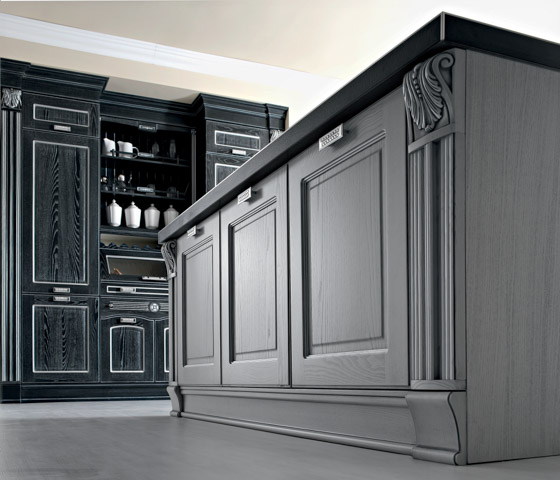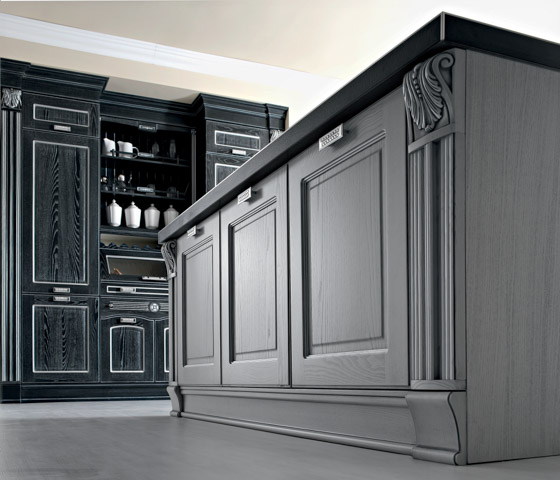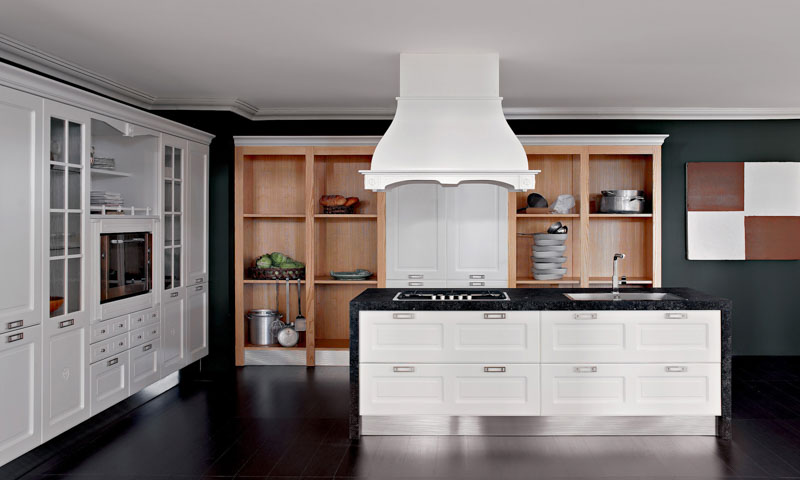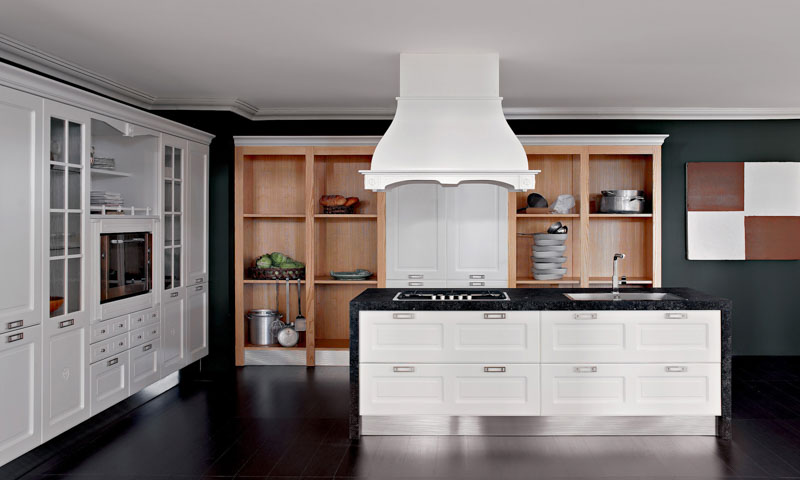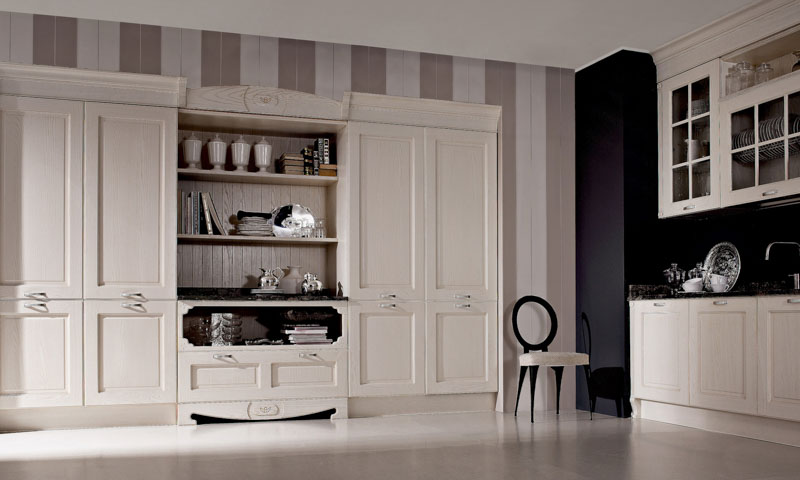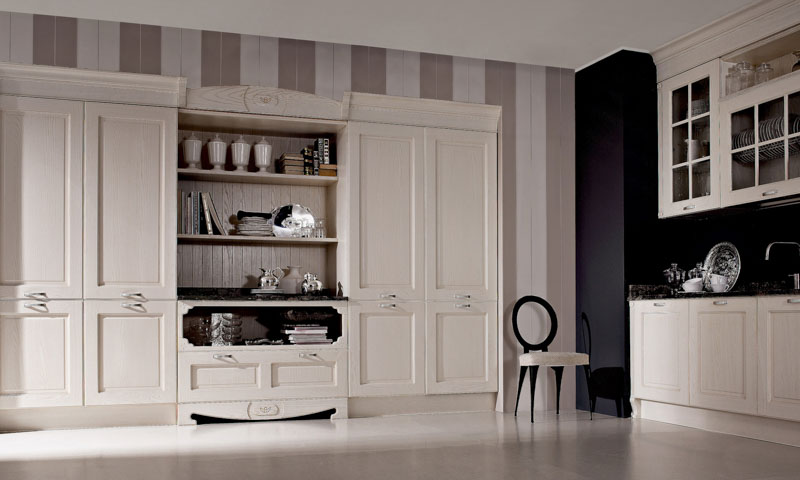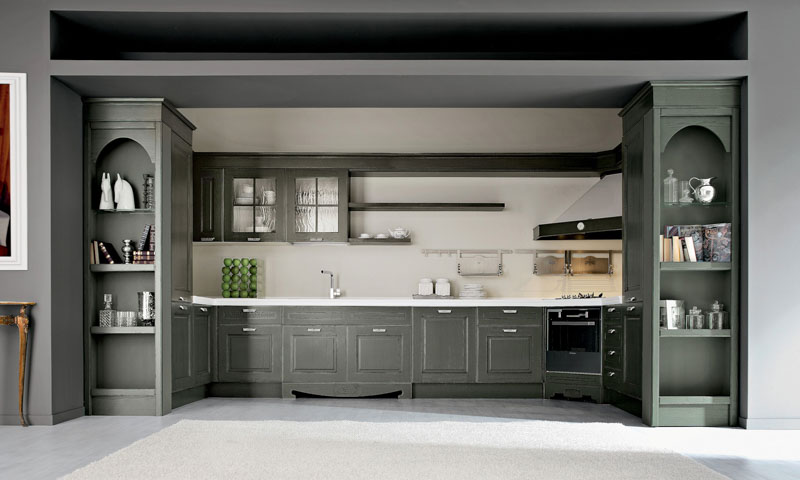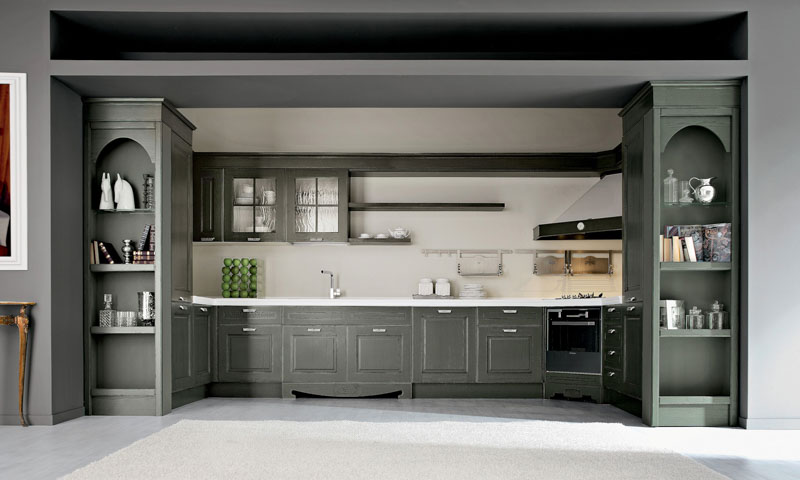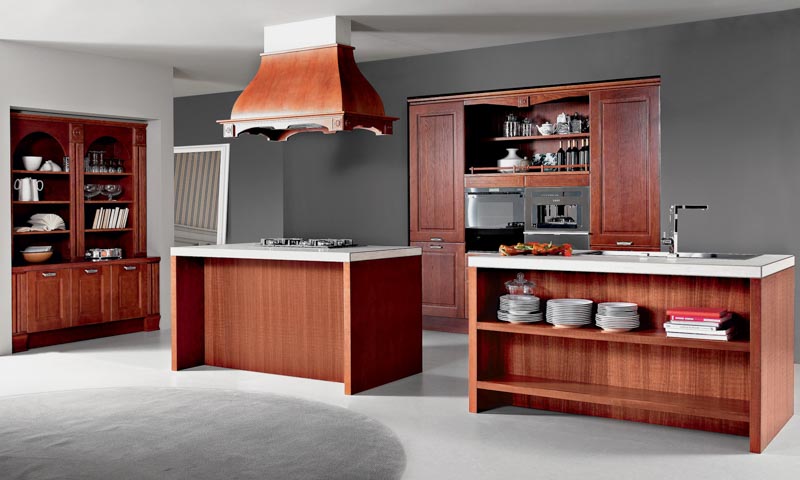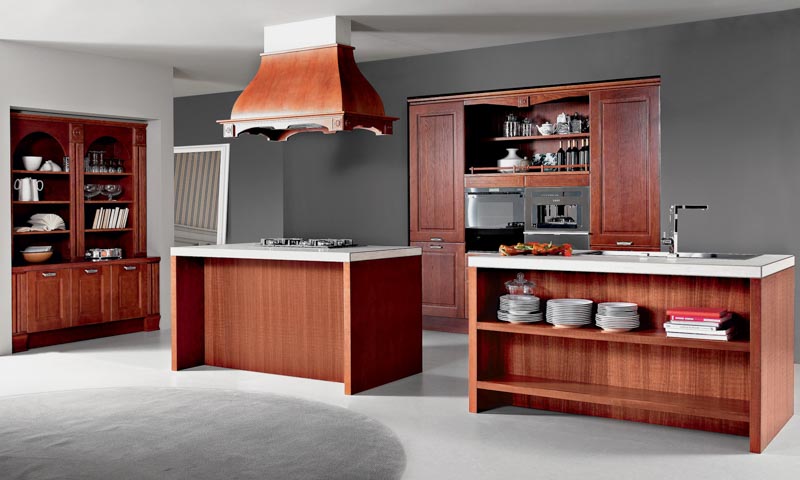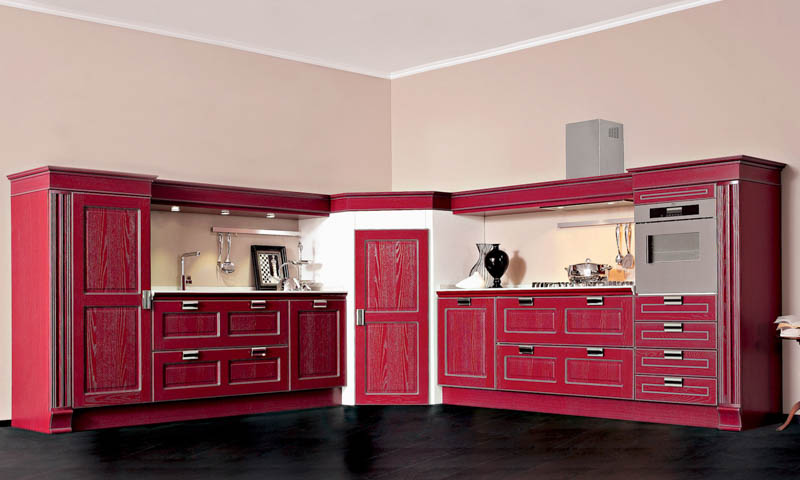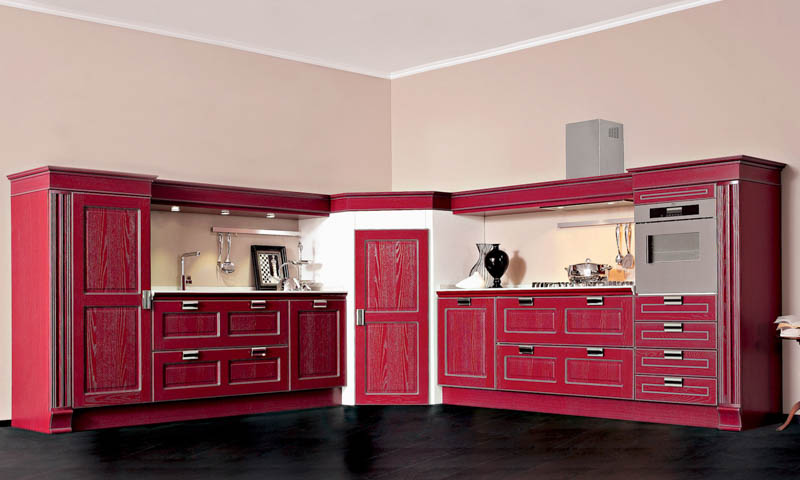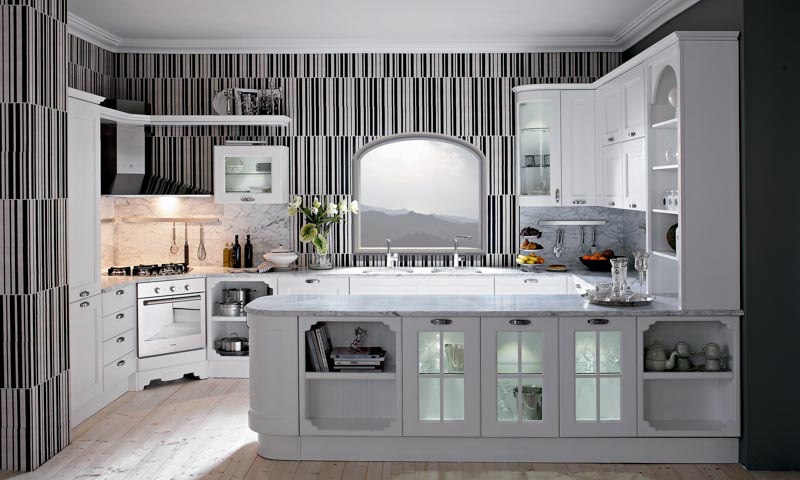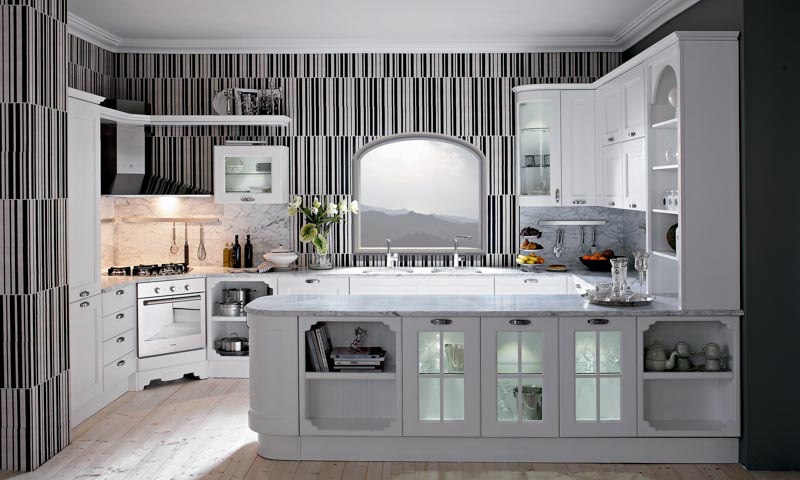 Our most popular traditional kitchen hand-crafted by Italian craftsmen brings the charm of Old Italy to your modern home.
Created with a combination of advanced technologies and handcrafted processes, Imperial presents a traditional kitchen solution that bridges industrial organization with the hand-crafted methods applied by craftsmen and artists, bringing the charm of Old Italy to your modern home.
The traditional kitchen collection offers a huge number of models and options, from the lacquer version with gold detail finishes to the ash wood version with burgundy, blue, carbon, white or off-white painted details, to whimsical details decorated with Swarovski crystals. Each ornamental element is decorated by hand.
This collection is accented with a selection of range hoods, decorative backsplashes, and textured glass. Imperial also features a creative breakfast table that can be hidden or minimized when not in use and a variety of peninsula solutions.
The Imperial New Age collection is a contemporary update of this classic Italian theme. It offers a refined mix of contrasts between the classic lines and vertical fold-out wall-mounted cabinets, cleverly designed storage spaces, and hi-tech features of the island. The collection is available in one of Aran Cucine's largest number of materials and colors.
Aran Cucine is committed to doing its part to protect the environment by producing its products from recyclable and ethical materials in a sustainable way. It purchases most of its wood from companies certified by the Forest Stewardship Council and has installed a diligent waste collection system within its own warehouses—90% of waste generated by the manufacturing process is recycled. The company has also built four solar power plants with the goal of becoming completely self-sufficient in its energy needs.
Download the Imperial catalog