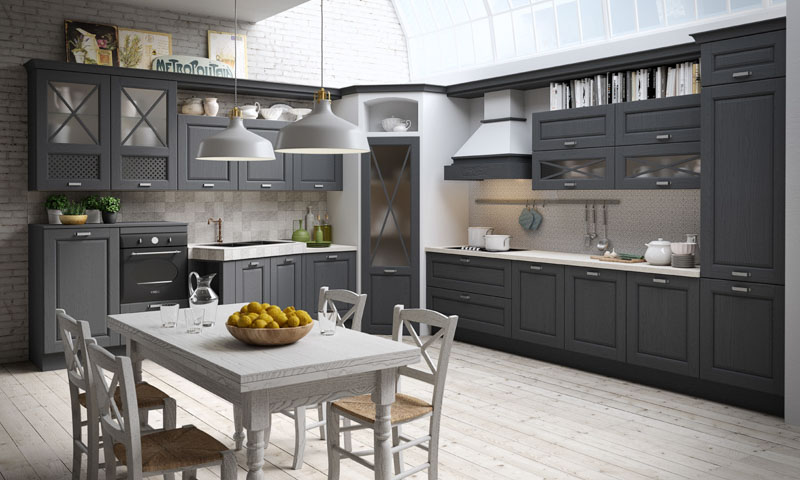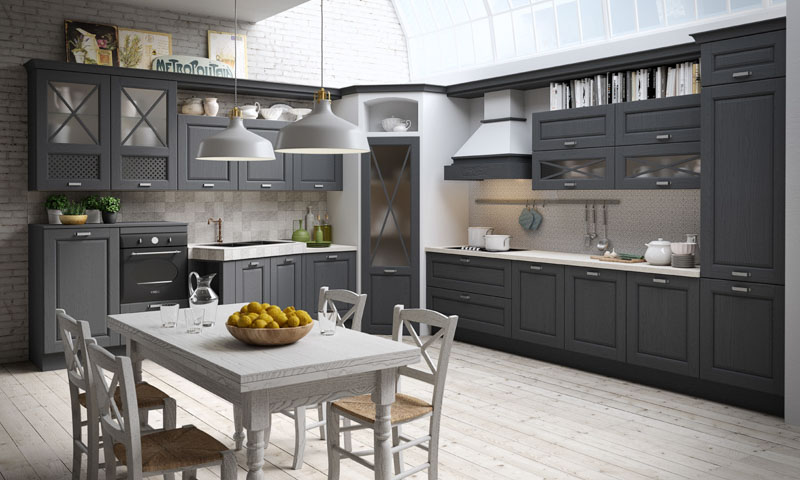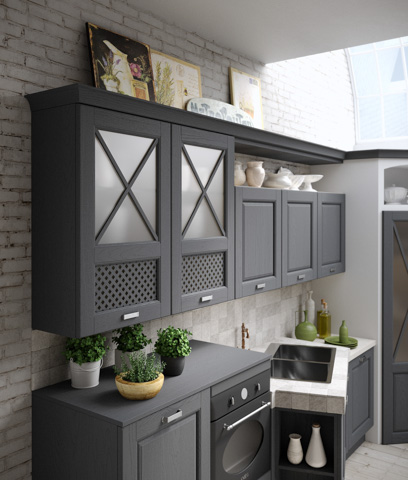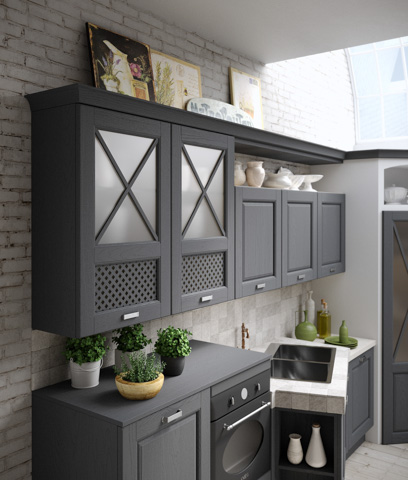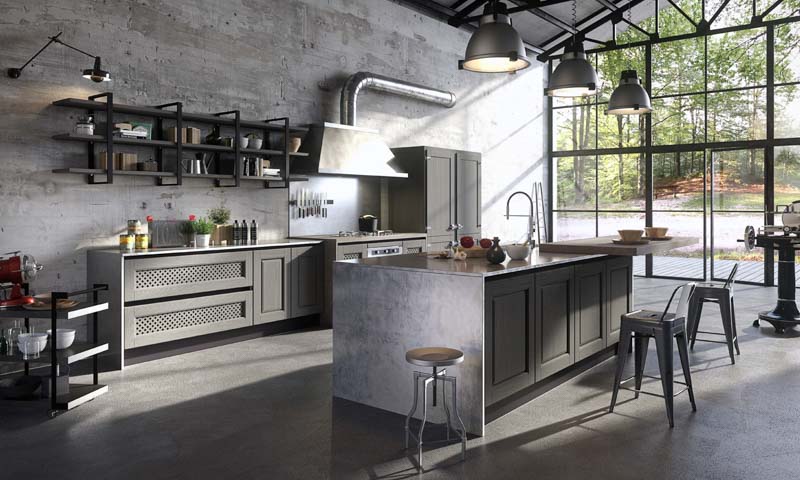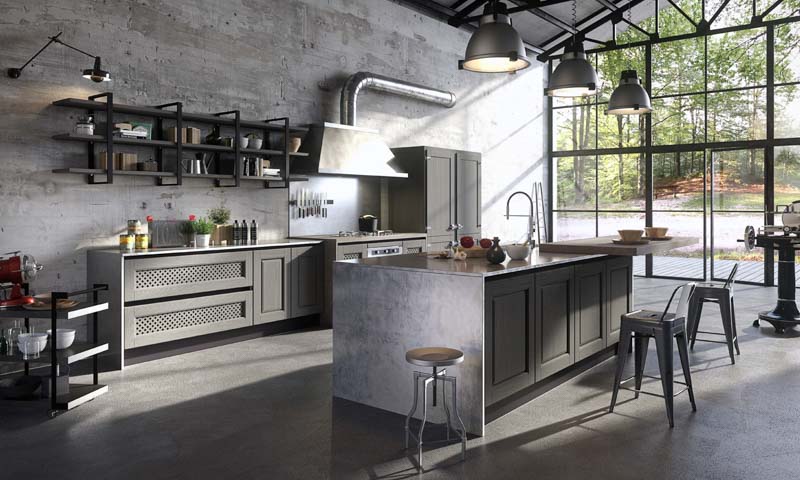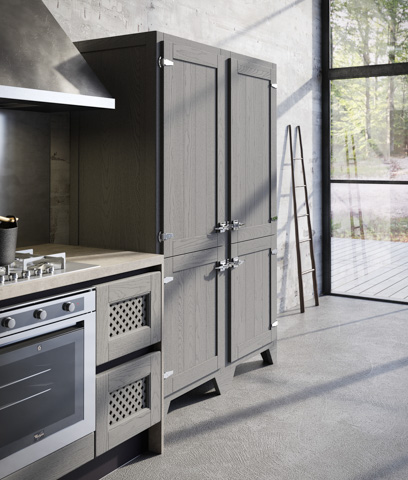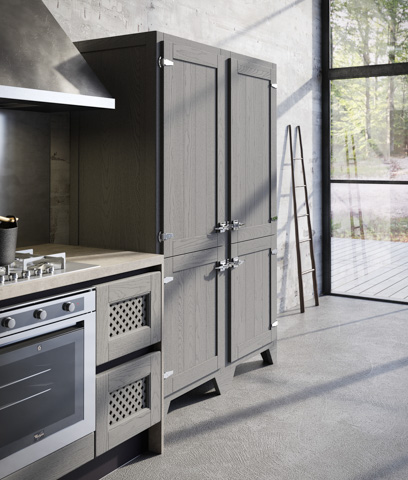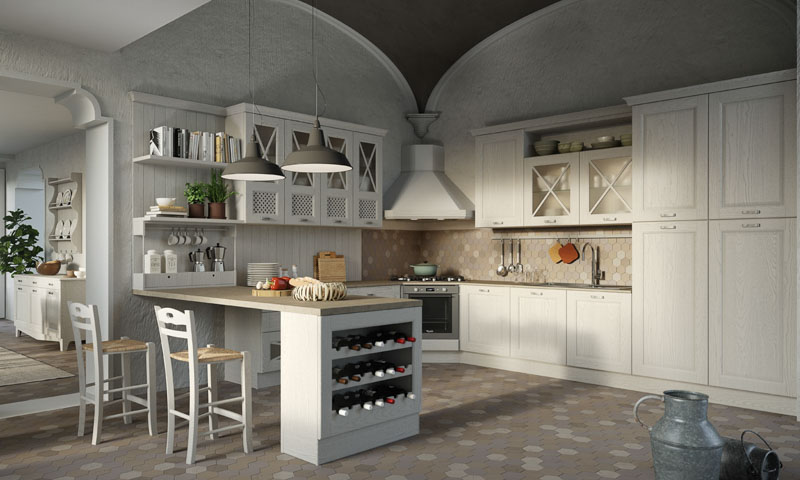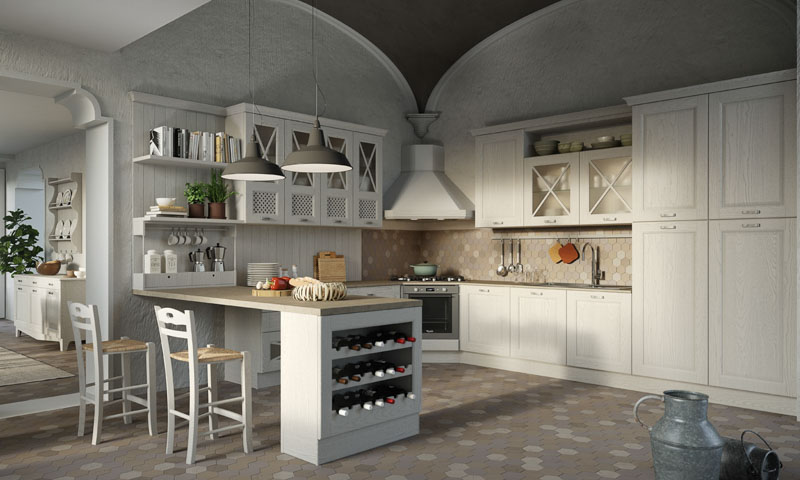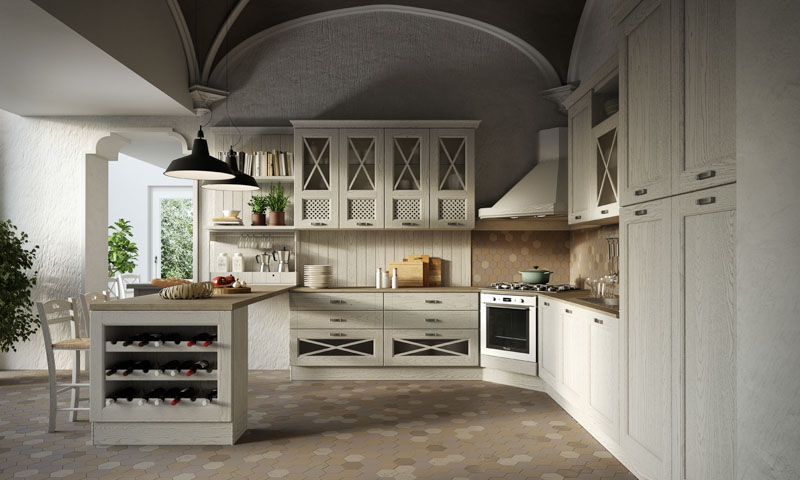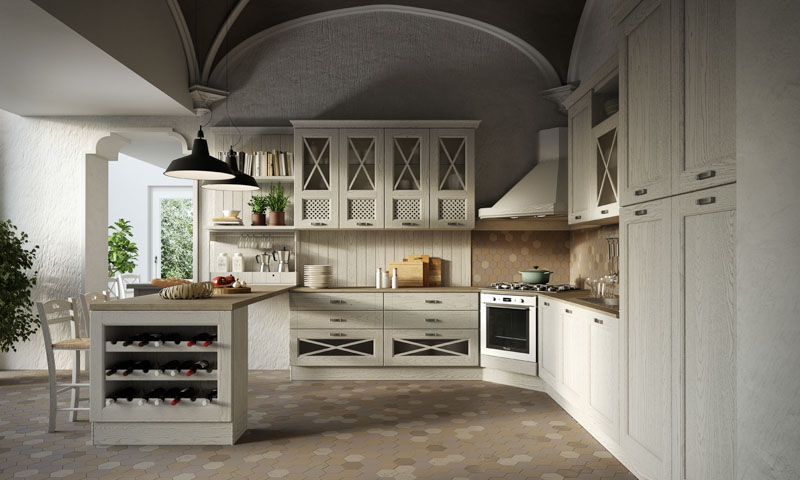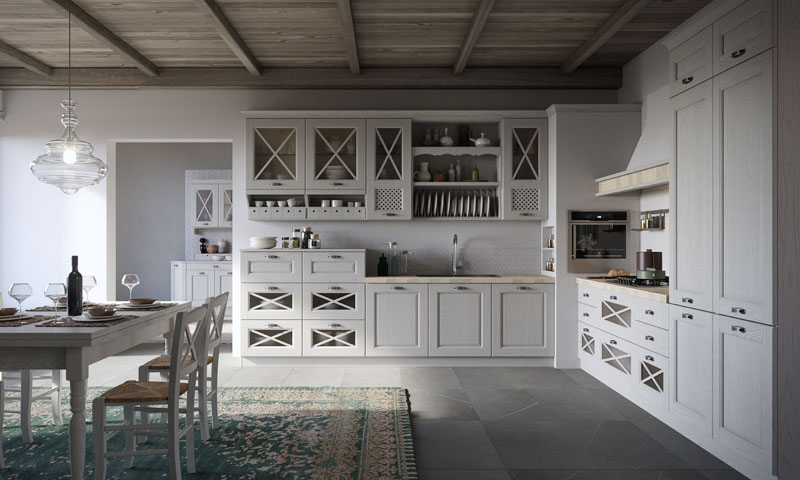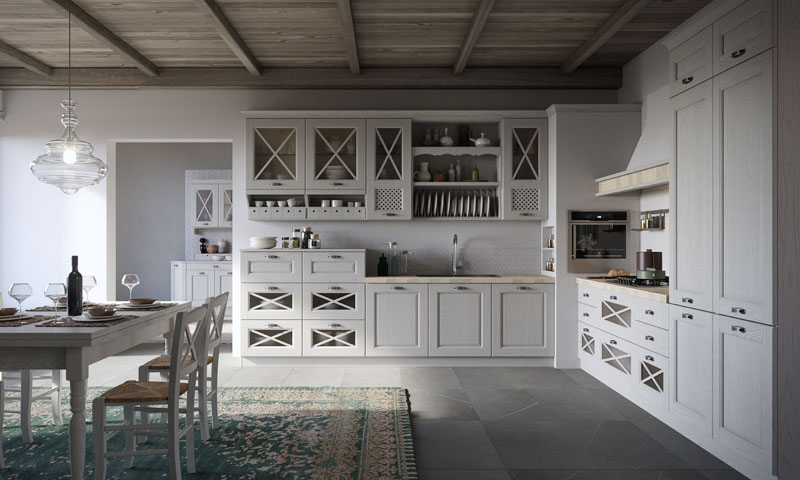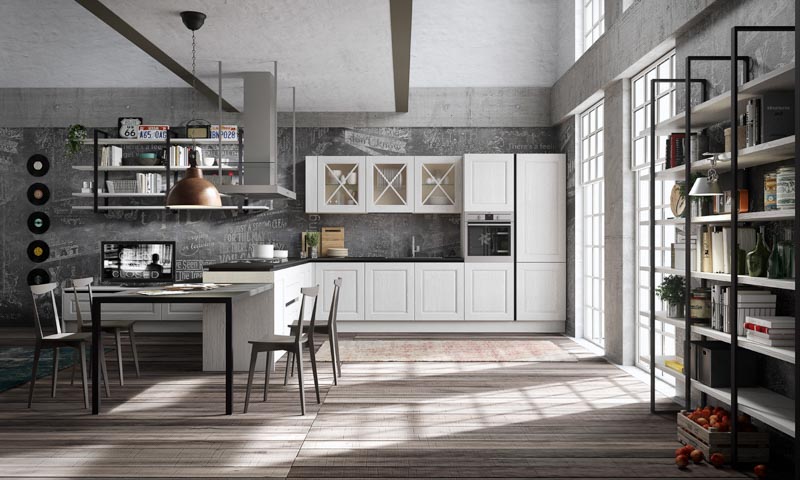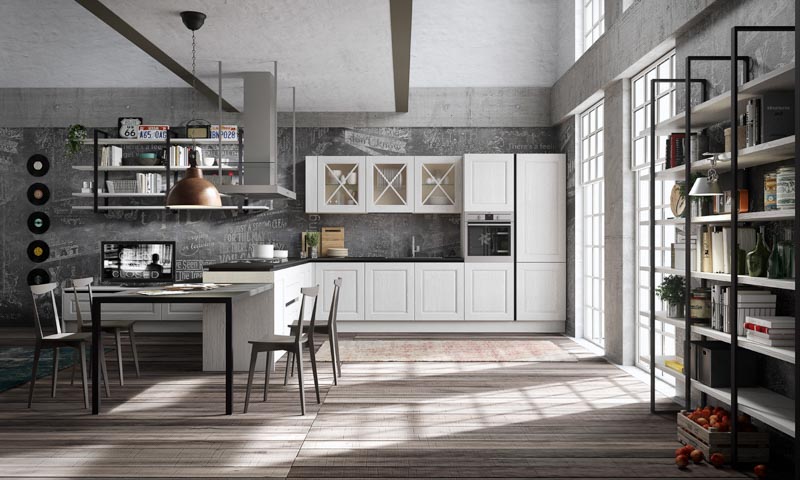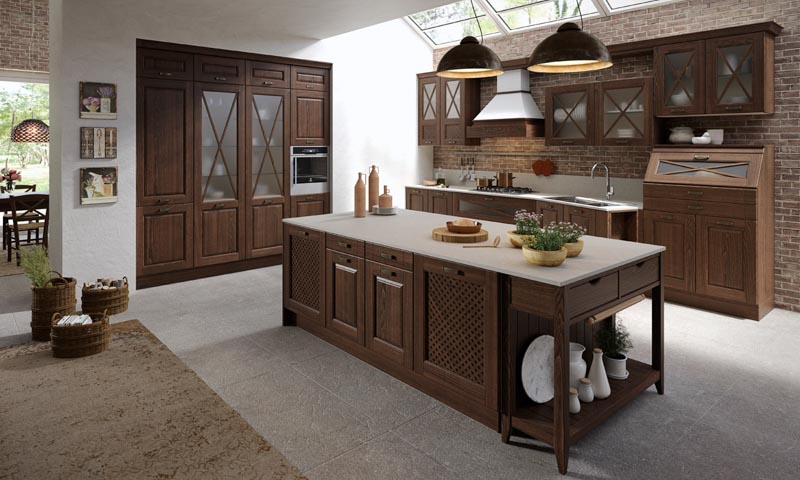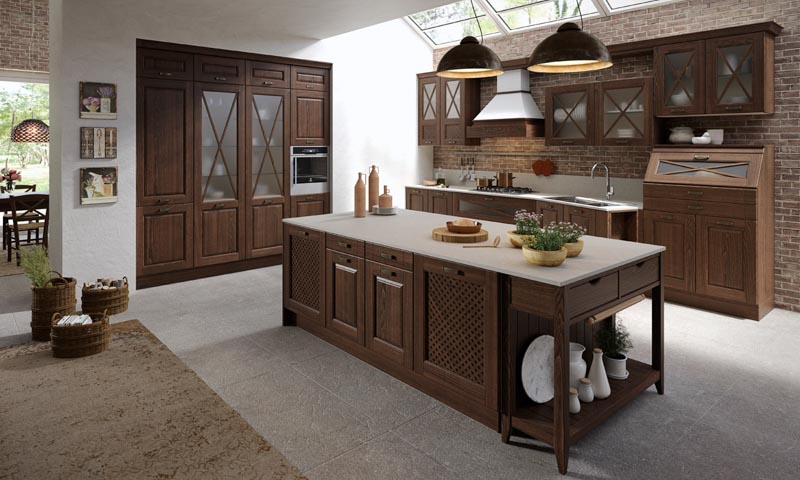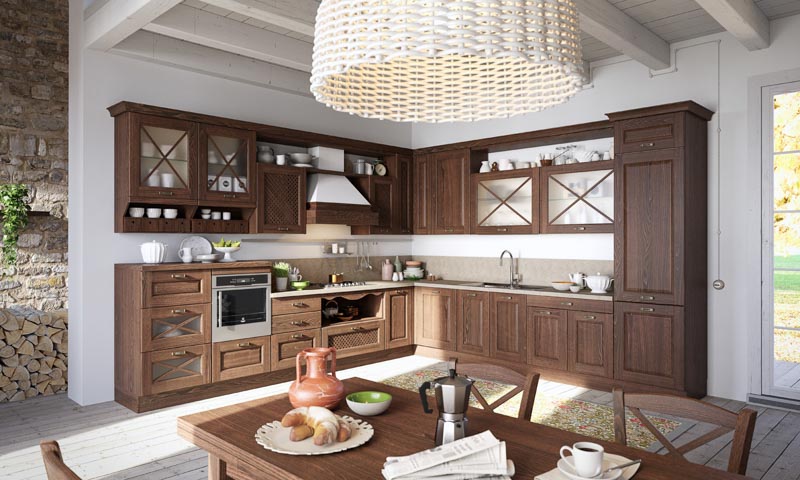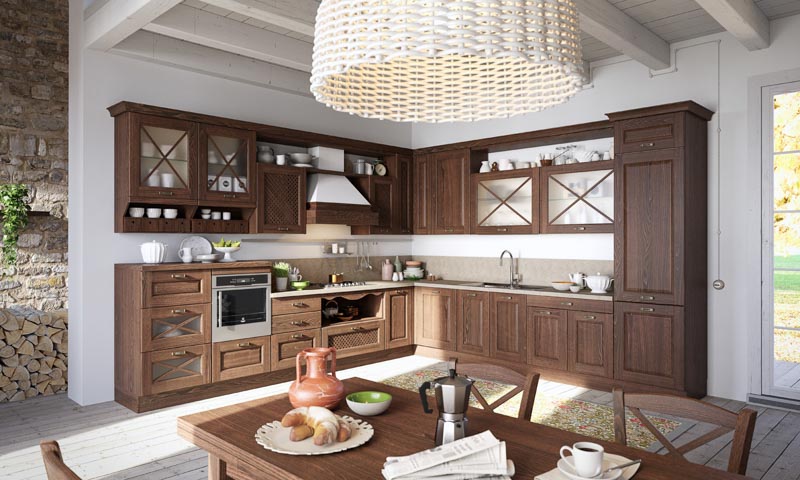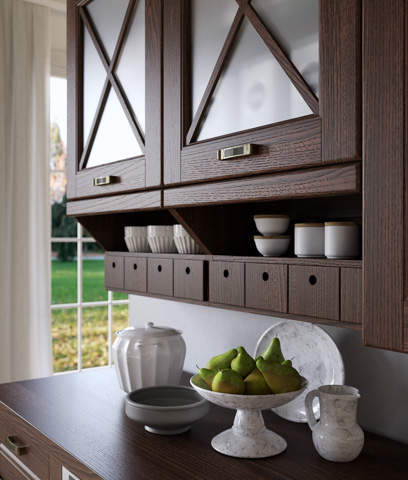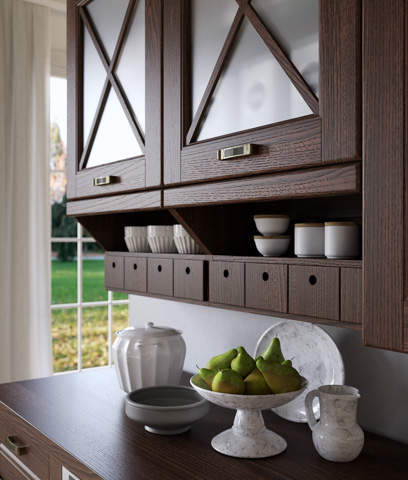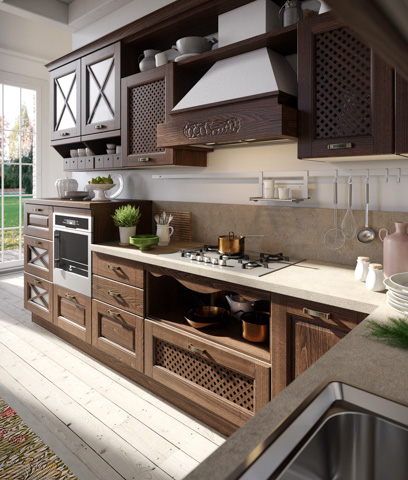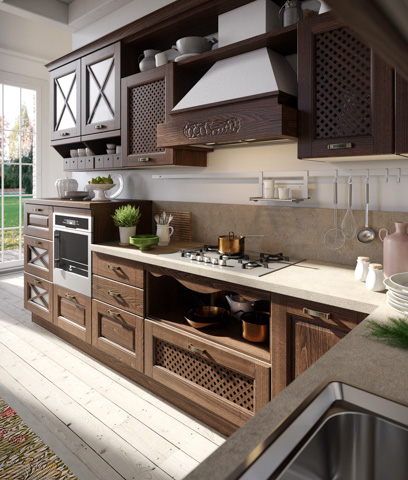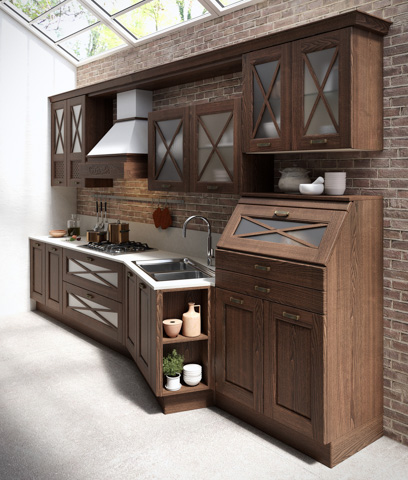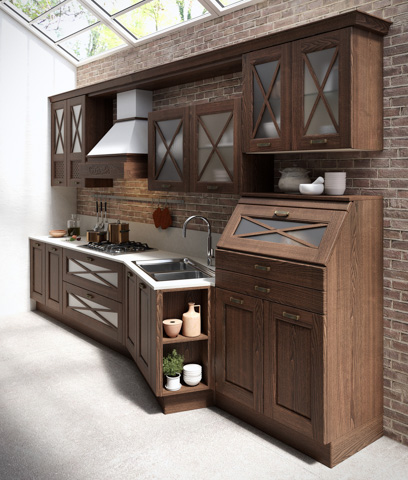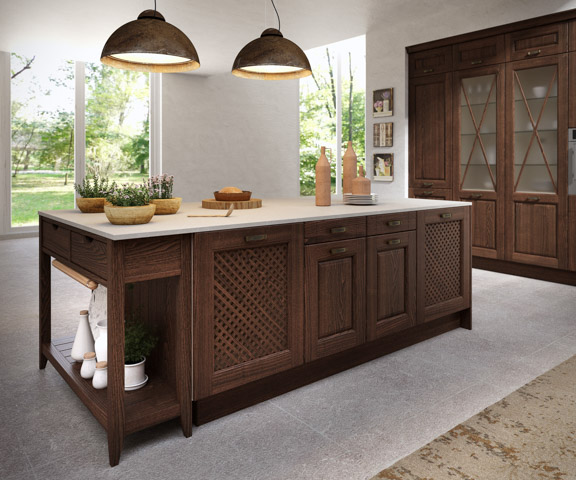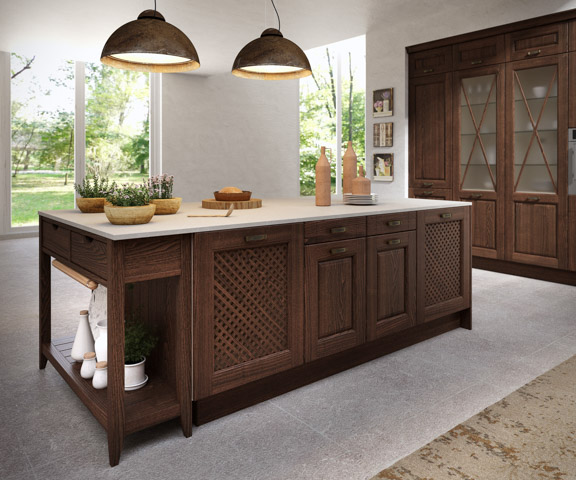 A wonderful contemporary kitchen collection easily customized to balance modern and traditional.
Can't decide between classic and contemporary? Bellagio is the kitchen collection for you. This wonderful new contemporary kitchen collection from Aran Cucine offers seemingly limitless options for customization, that range from traditional to modern so that you can the perfect balance for your taste and lifestyle.
Among the many features of this contemporary kitchen collection are built-in wine racks, frosted glass cabinet doors, elegant farmhouse style handles, spice drawers, and traditional Italian drying rack for dishes.
Aran Cucine is committed to doing its part to protect the environment by producing its products from recyclable and ethical materials in a sustainable way. It purchases most of its wood from companies certified by the Forest Stewardship Council and has installed a diligent waste collection system within its own warehouses—90% of waste generated by the manufacturing process is recycled. The company has also built four solar power plants with the goal of becoming completely self-sufficient in its energy needs.
Download the Bellagio catalog