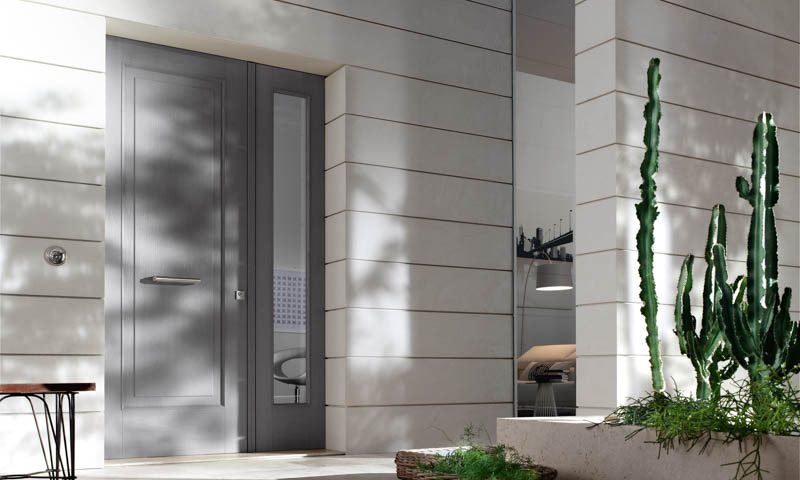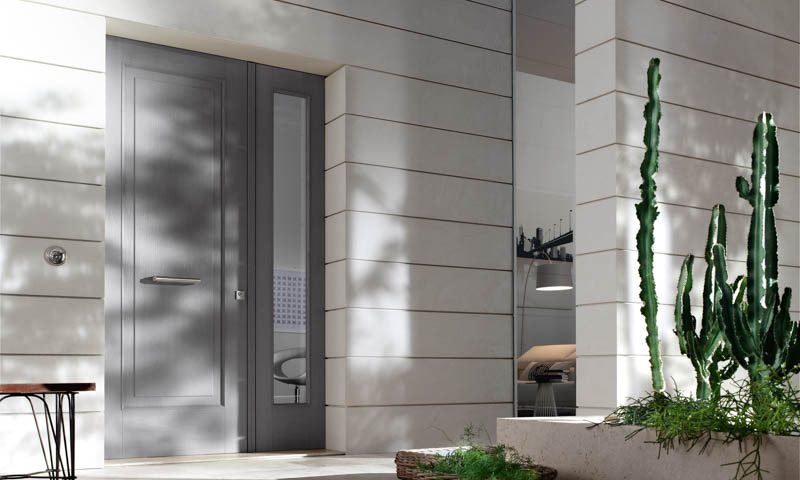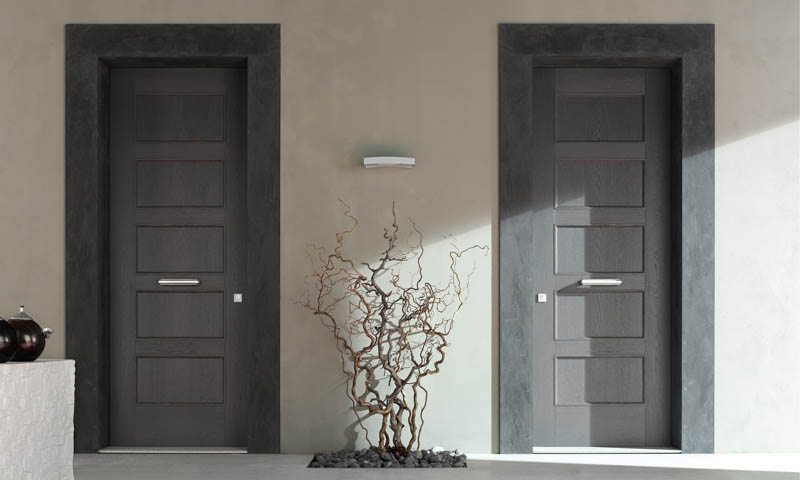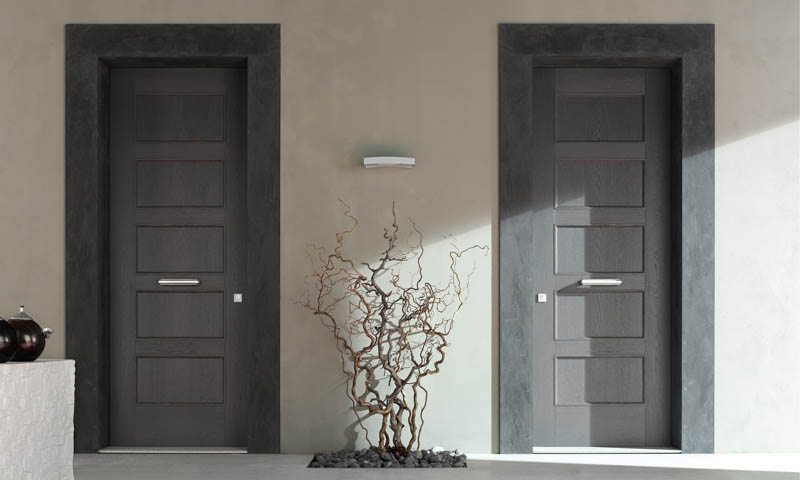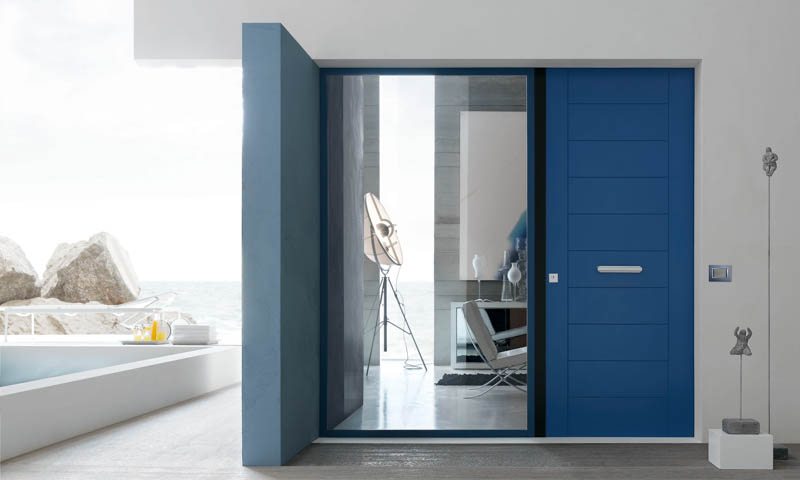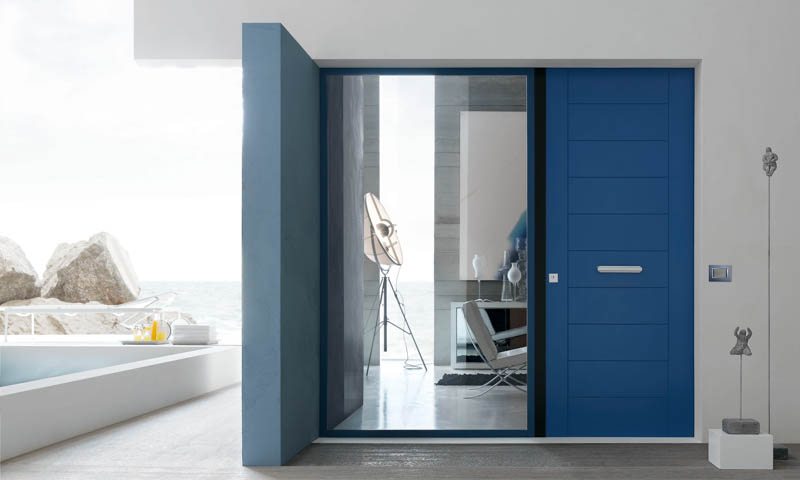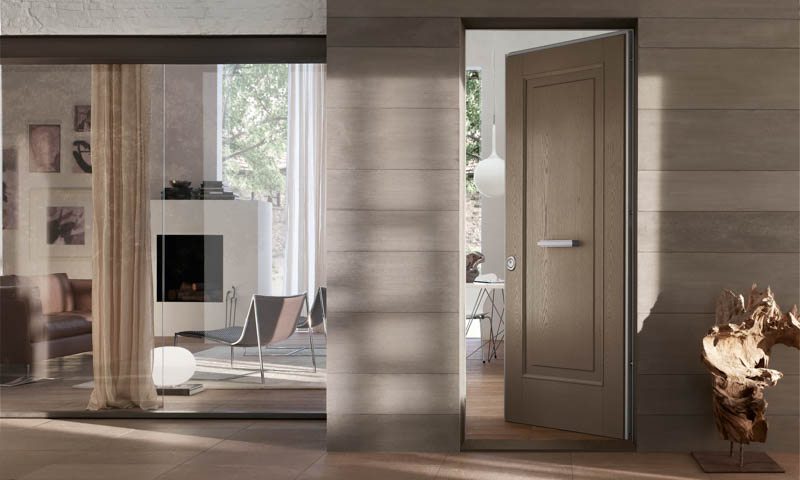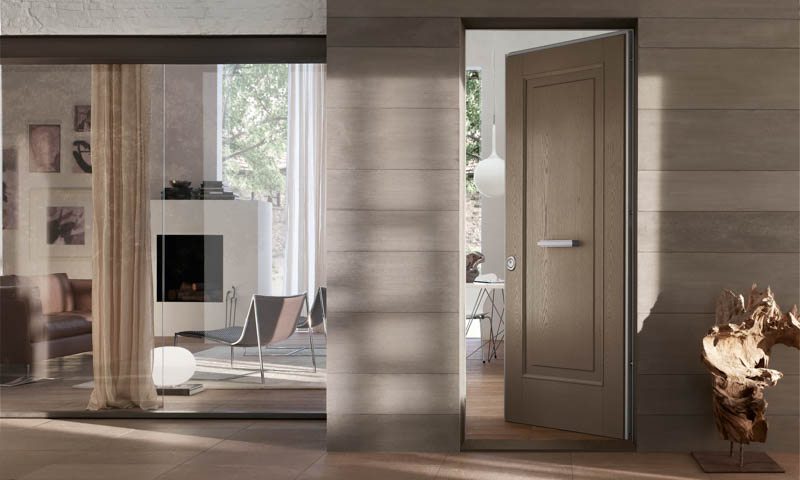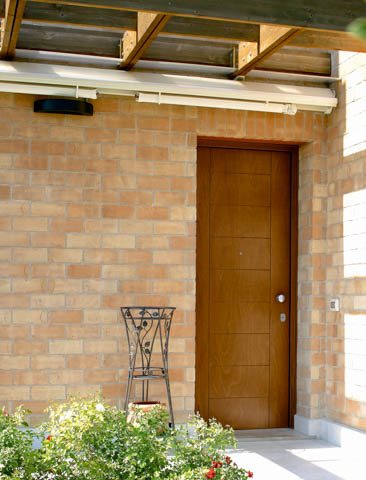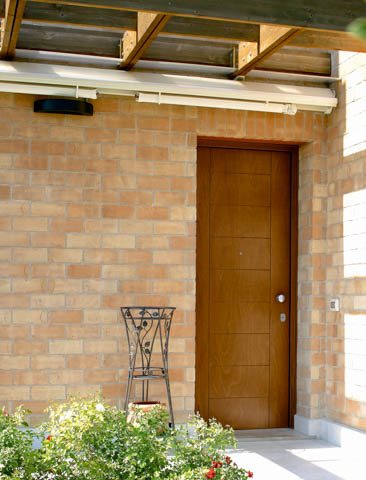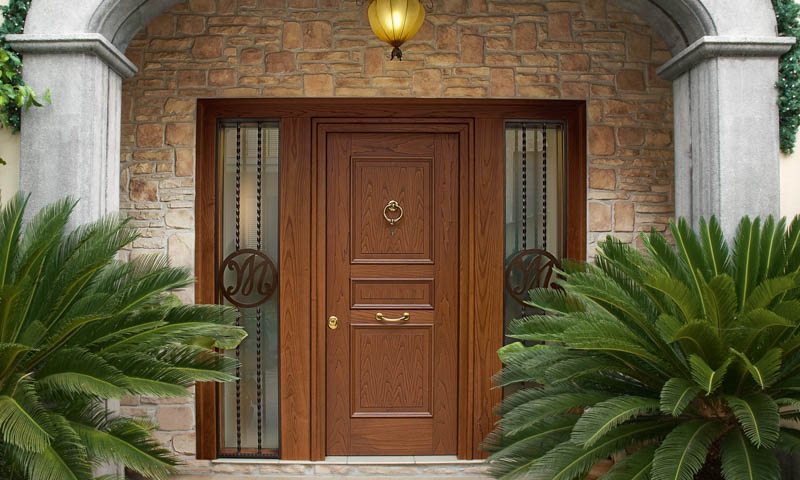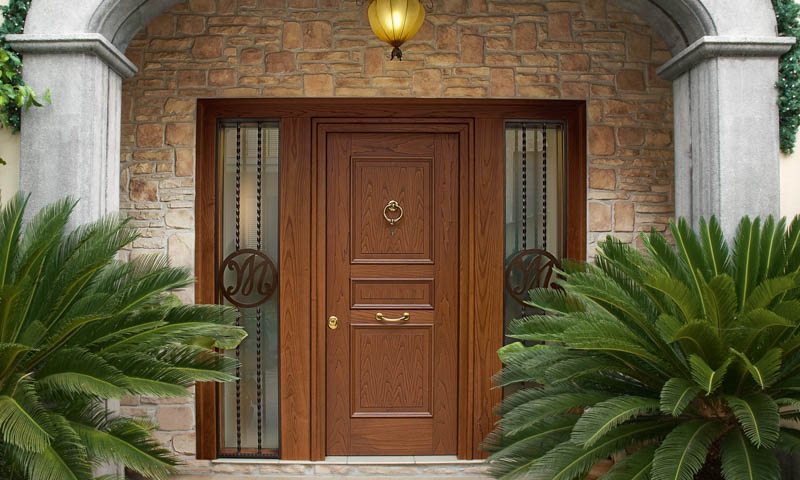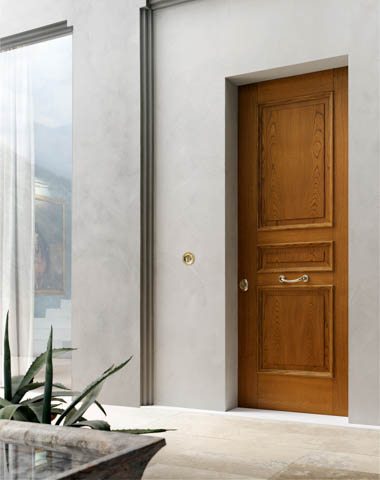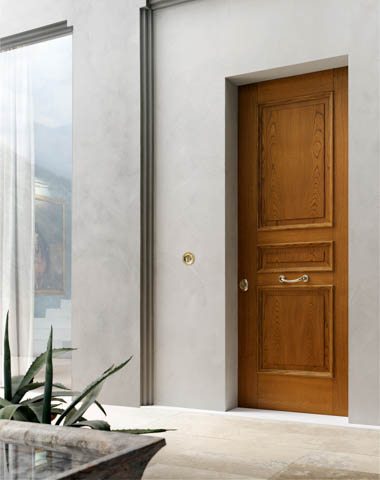 A highly customizable safety door system available with keyless access in a variety of shapes, colors, and finishes.
The Evolution door is available in a huge variety of shapes and sizes, in dozens of materials, finishes, and colors and can also be fitted with armored glass, accompanied by a side panel or transom window, and features an electronic locking system that can use keypad, transponder, or radio control access. Keytronics is an electronic lock that uses motorized dead bolts with integrated digital control for keyless access.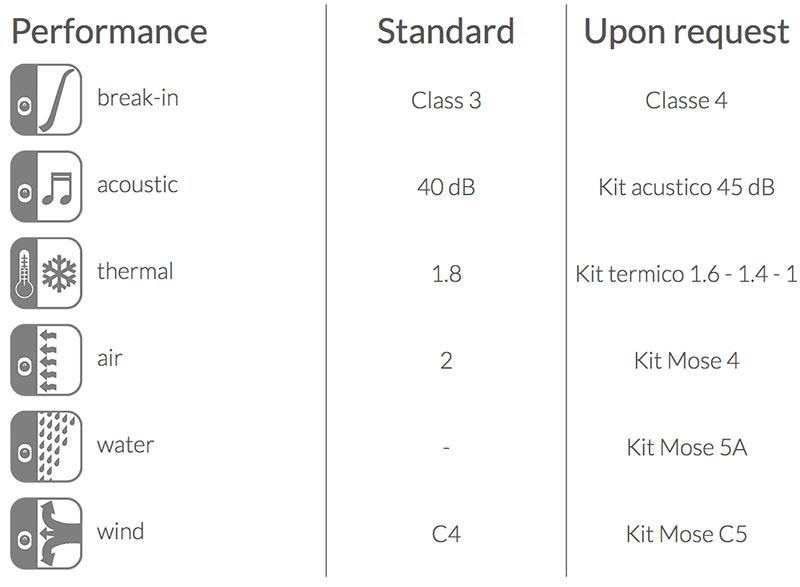 Durability
Oikos Evolution front doors are finished with a warranty-backed water-based painting process: lacquered doors come with a 15-year warranty and transparent varnish comes with a 12-year warranty.
Insulation
Evolution is constructed with a heat-resistant mat to serve as a thermal bridge between the interior and exterior surface of the door, in addition to the standard insulation.
Security
Doors feature Class 4 break-in resistant ROND deadbolts, switch locks, and hinge bolts and a double gasket strike plate with perimeter sealing strips made of tubular rubber that won't crush or deform over time. The Evolution locking system features a self-locking switchlock that retracts only with the key. The lock can also be operated from the inside without a key, which is convenient for everyday use and guarantees quick exit in case of emergency.
All Oikos exterior doors are available with Arckey, an access control system managed through the Oikos Tech App for smartphones and equipped with an electronic opening system, which can be used with a transponder or RFID card, or a PIN code keypad.
Longevity
Especially in areas prone to earthquakes or erosion, you can expect a certain amount of settling of your home over time. In the event that the plumbing of your door needs adjustment, it's as simple as a couple of turns of an Allen wrench thanks to Oikos's exclusive adjustable hinge and latch design. 
About Oikos
Since its establishment, Oikos has been producing safety doors implementing and cultivating a corporate policy focused on the respect of territory where it was established and continues to operate.
Oikos front doors are designed for safety, durability, and style. They are break-in resistant, offer insulation from sound, heat, water, and wind, and each product can be customized to meet your exact taste and needs. In short, Oikos designs exterior doors for homes and the families who live there.
Social and environmental responsibility is a fundamental aspect at Oikos. Eco-sustainability and environmental compatibility are not only a part of its internal operations but also a key aspect of in evaluating how and where Oikos sources its production materials.
This company is also committed to the development of the social context in which it operates, encouraging initiatives to promote sports, cultural activities, and support local associations, as well as improving the well-being of its employees.
Download Oikos catalogs