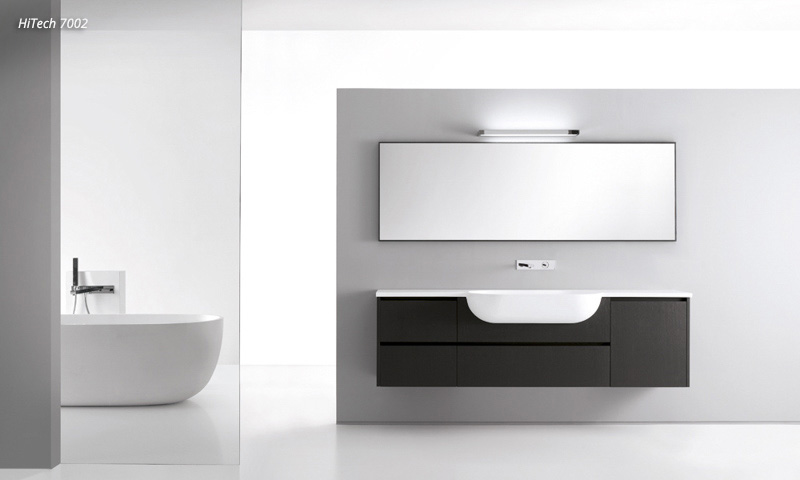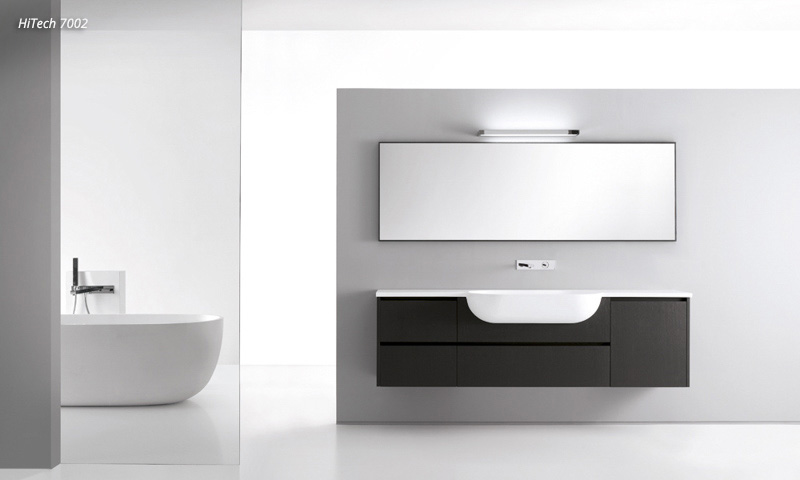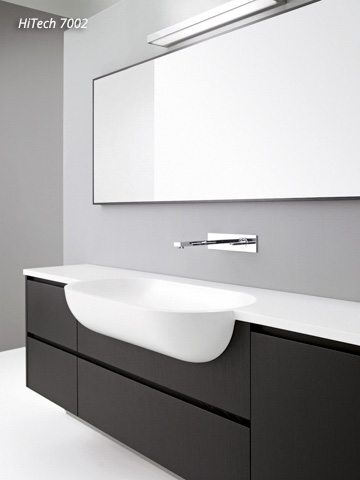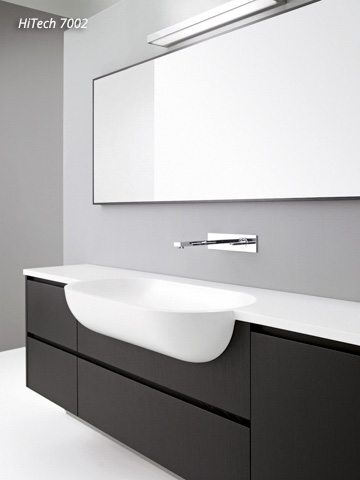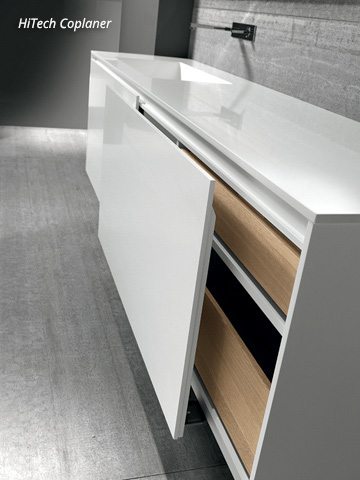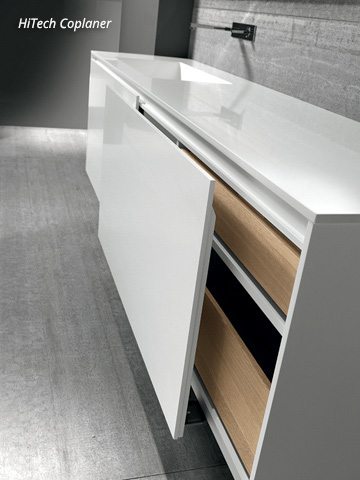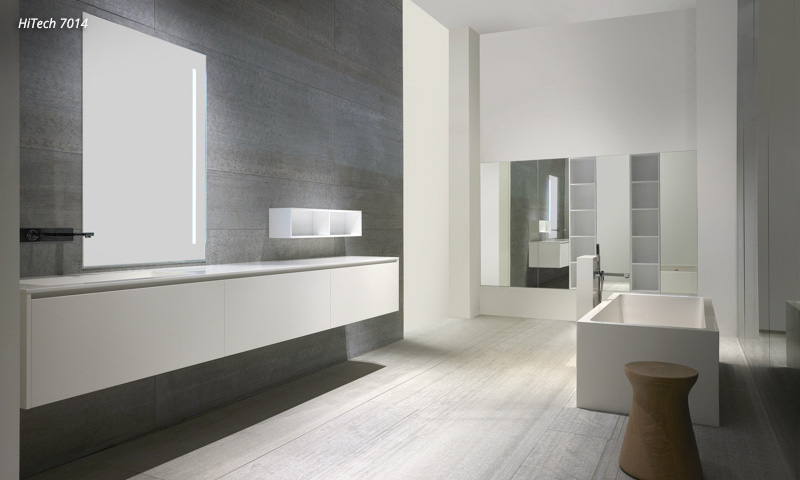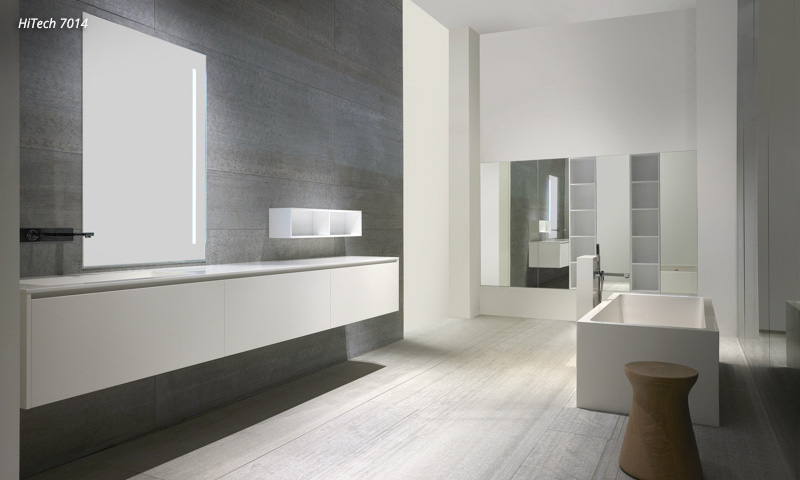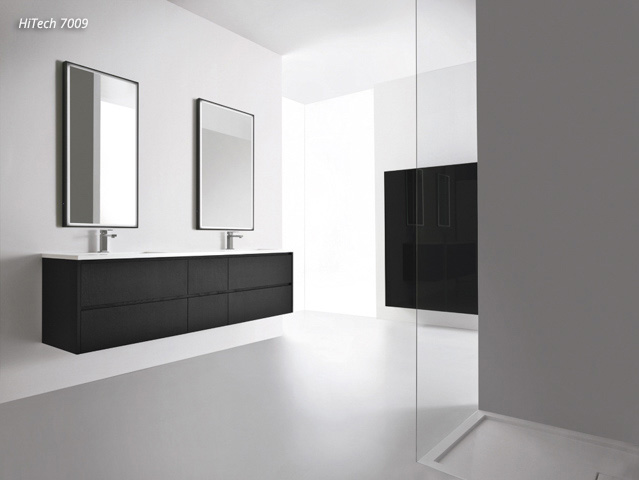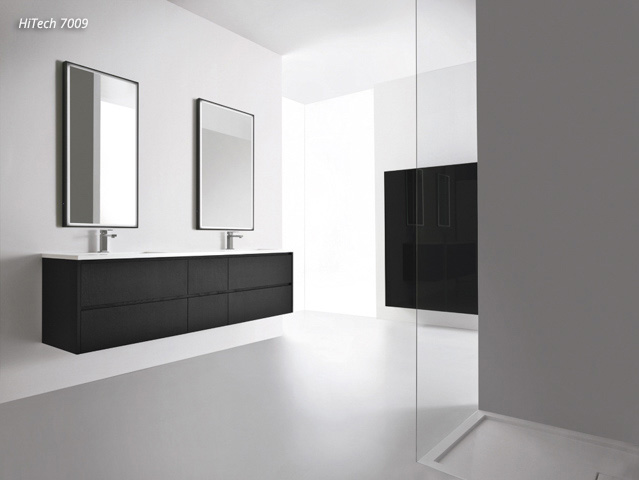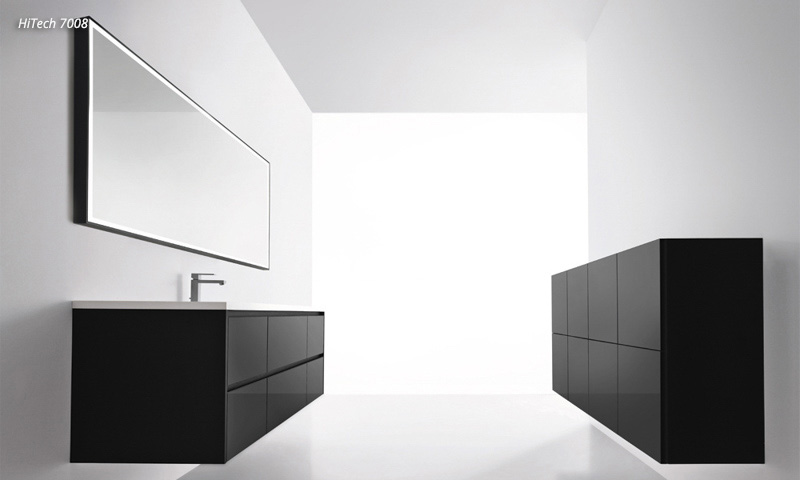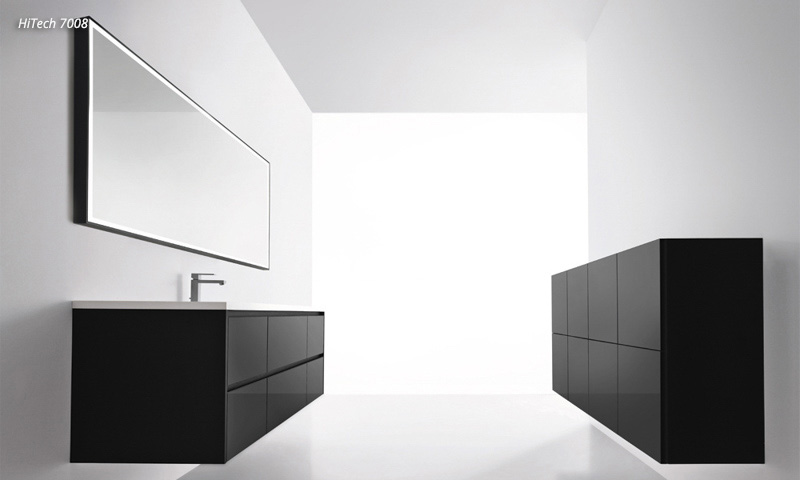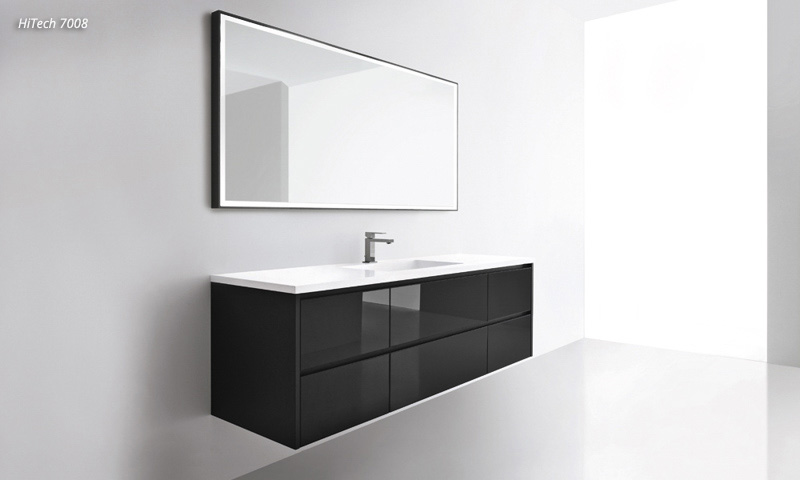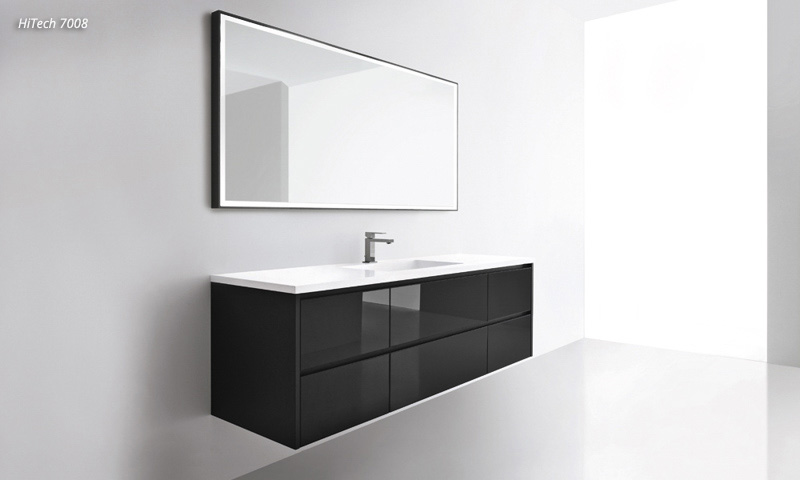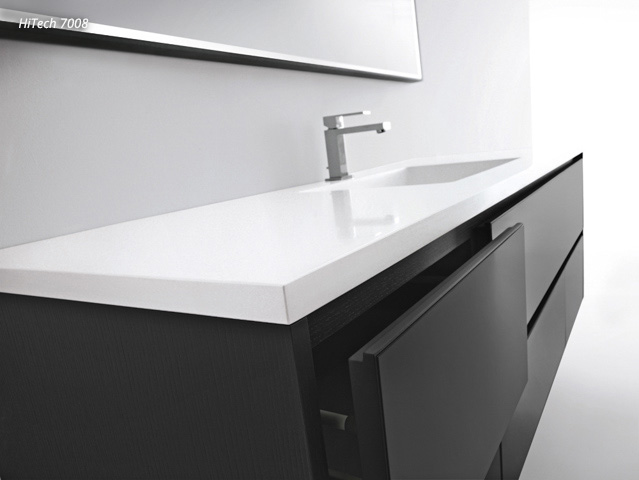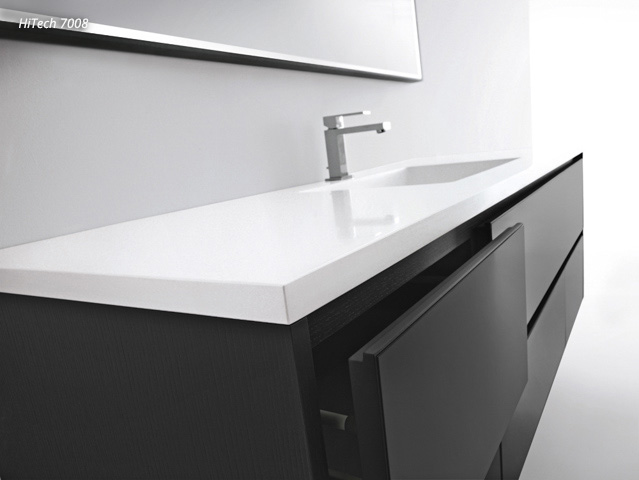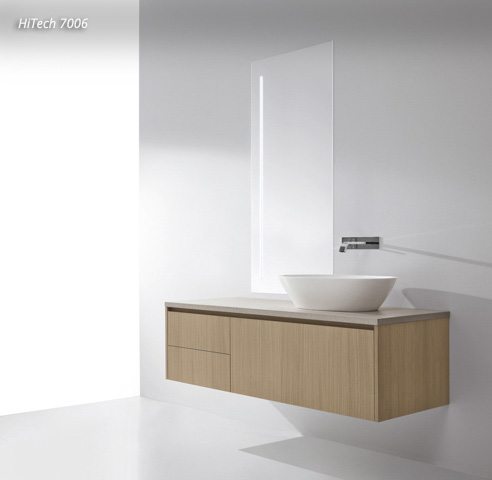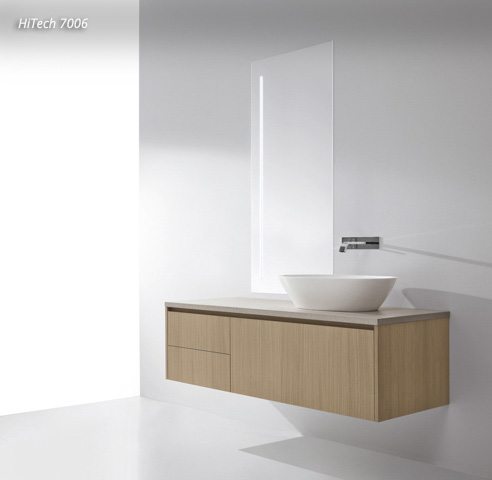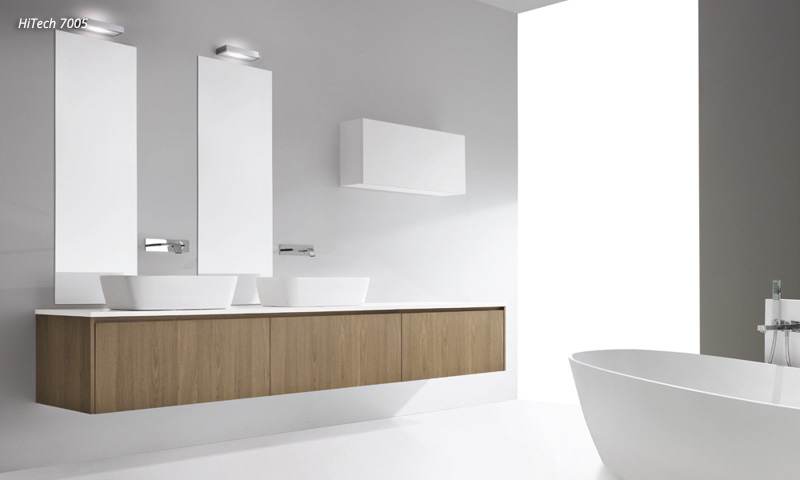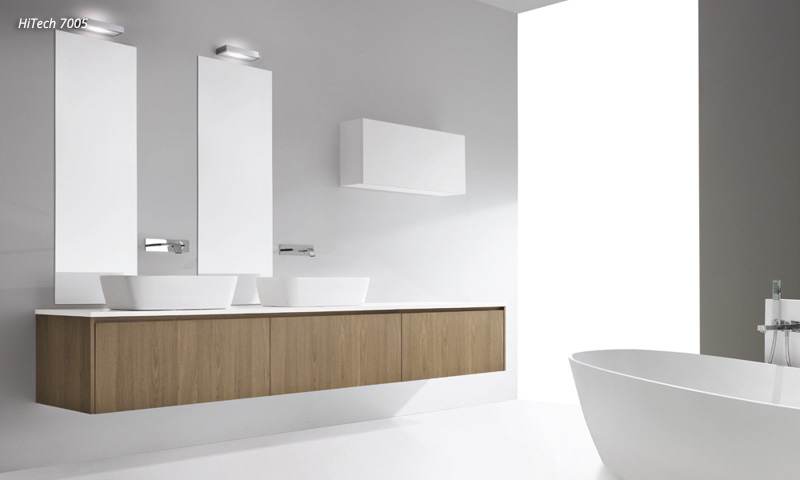 HiTech features minimal forms for rational, creative design.
HiTech is available in a variety of different finishes including brushed oak, lacquered glass and in natural walnut. The new version H50 features drawers with a central break for easy opening. Drawers are also available with a painted glass front, for a sleek, modern look.
The collection of vanities is available in seven different types of wood, including oak and Italian walnut. (Not all products are available in every type of wood. See catalog for more details.)  When making a HiTech wood vanity, particular attention is paid to the veins and finishes of the wood, which are carefully selected to match between doors, drawers, and cabinets.
Countertops and sinks are made from Stonelith, a modern material largely made of quartz and granite. Stonelith is extremely hard and compact, and provides superior surface strength. Once molded, the slabs are grounded by a workstation and water-brushed. Stonelith slabs are available in seven colors.
Casabath has been producing bathroom furniture since 1987. Their products have long been valued for their high performance, aesthetics, and high-quality construction.
| | |
| --- | --- |
| Return to product category >> | |