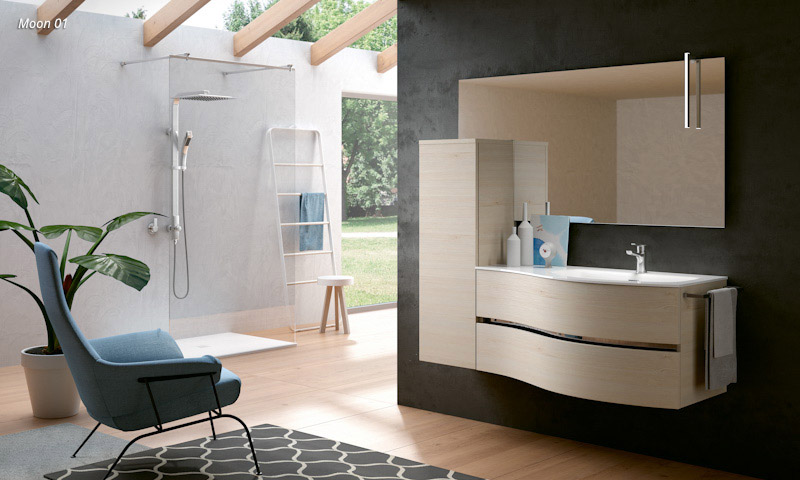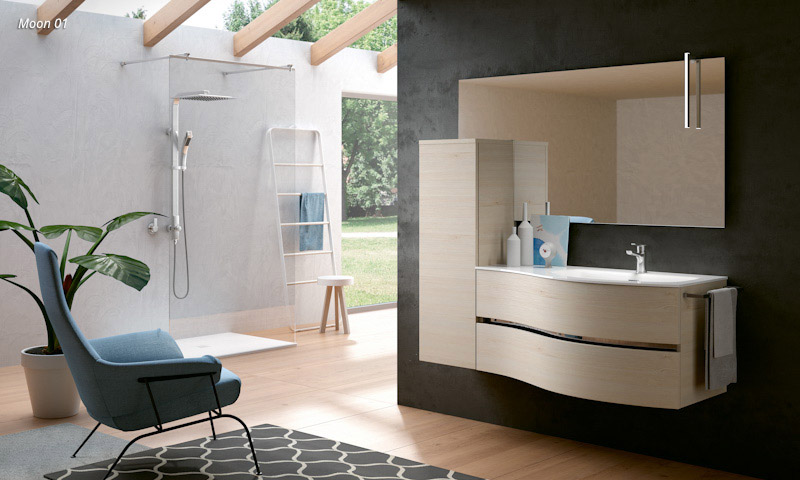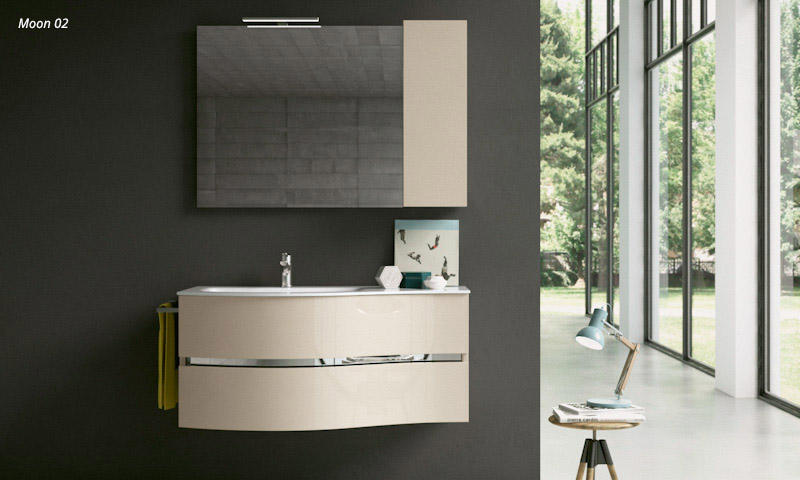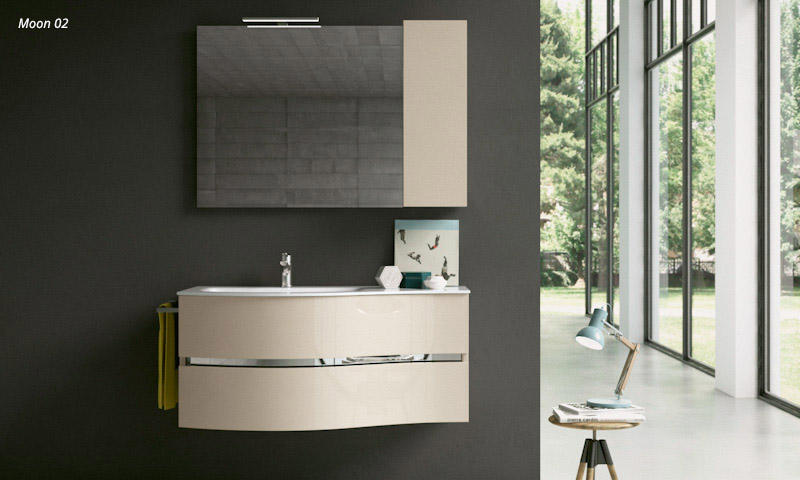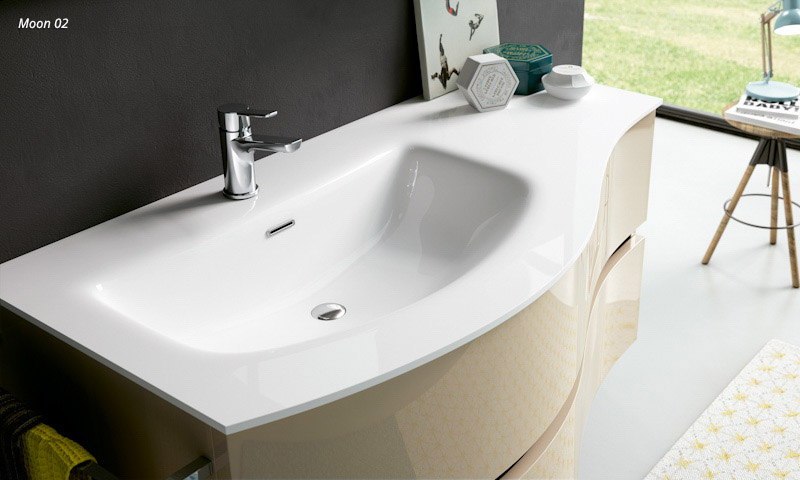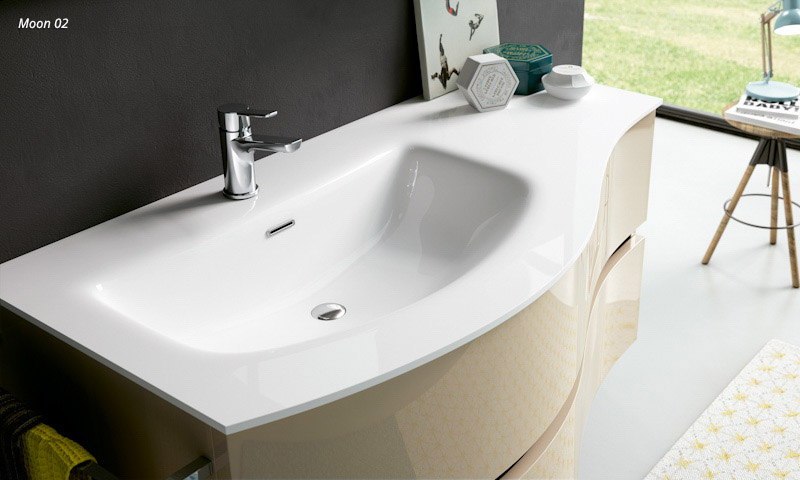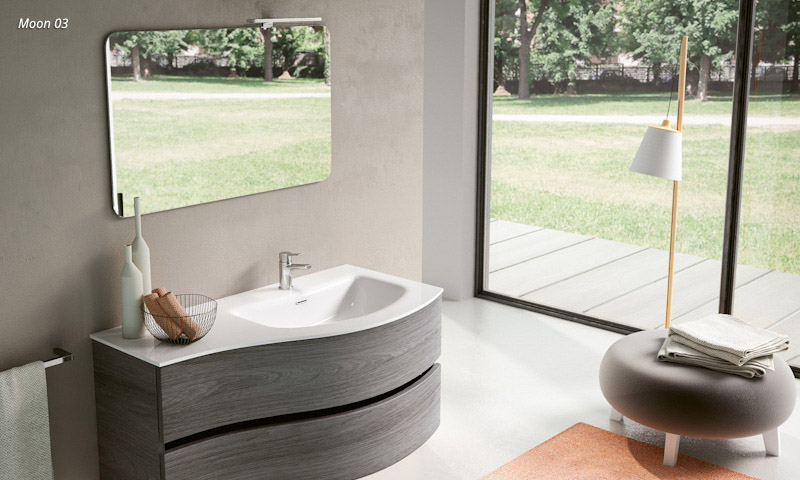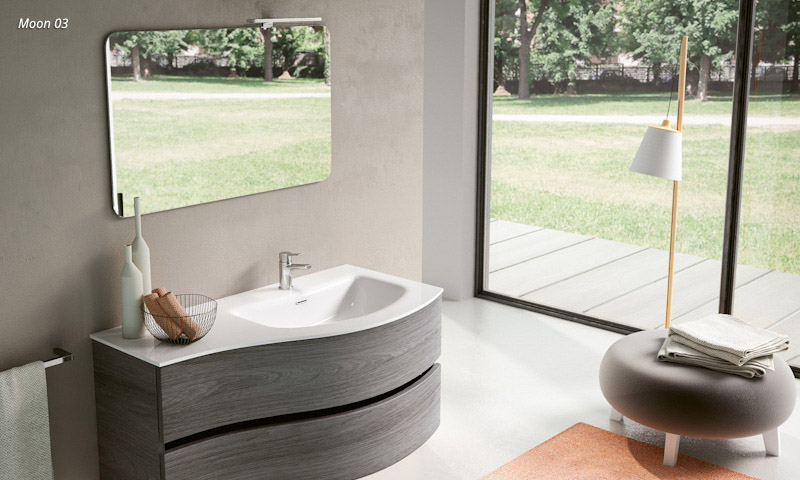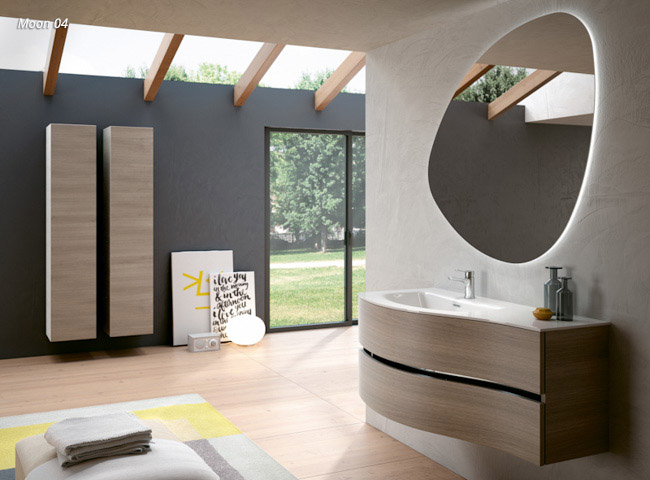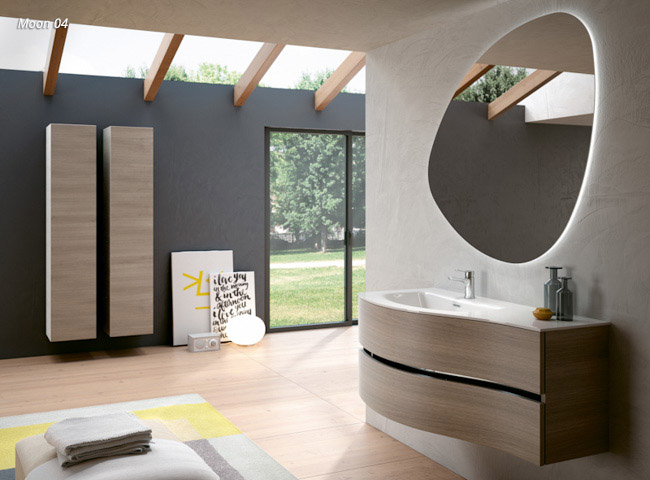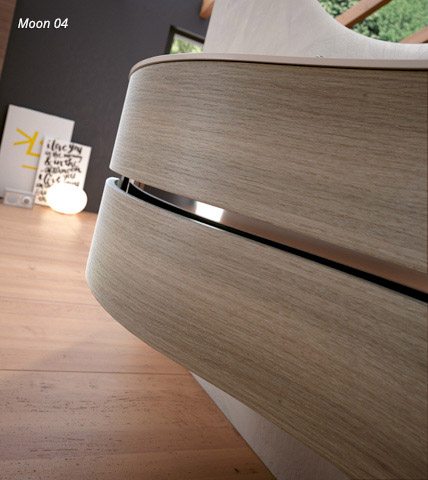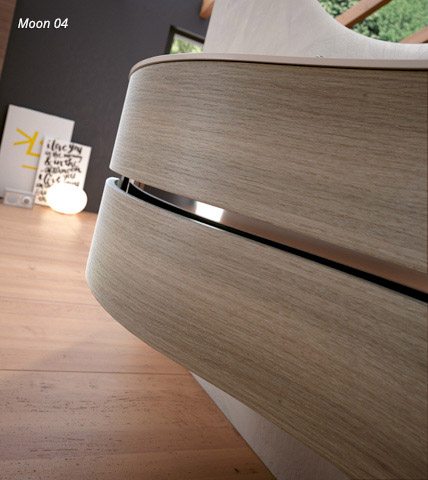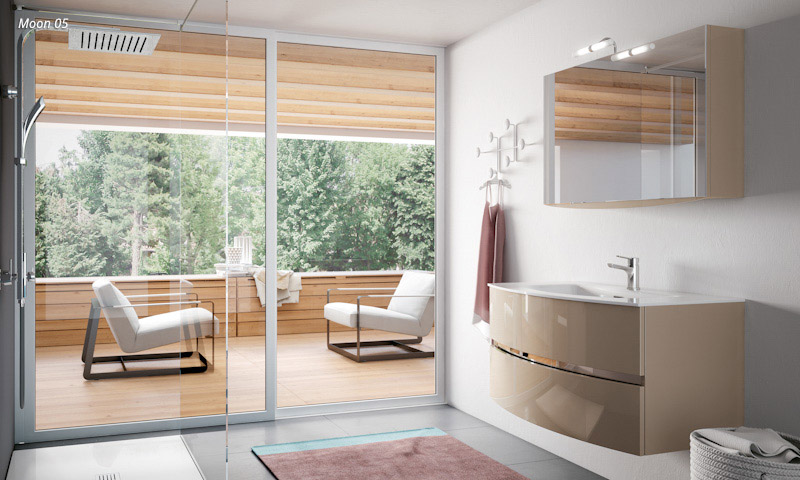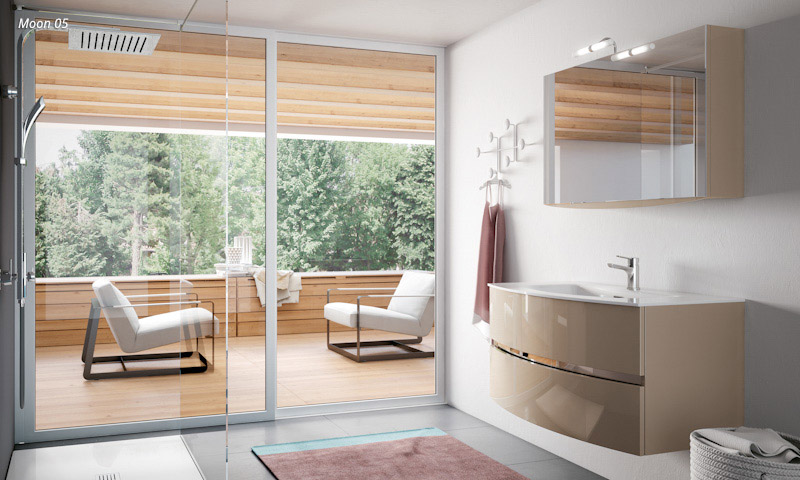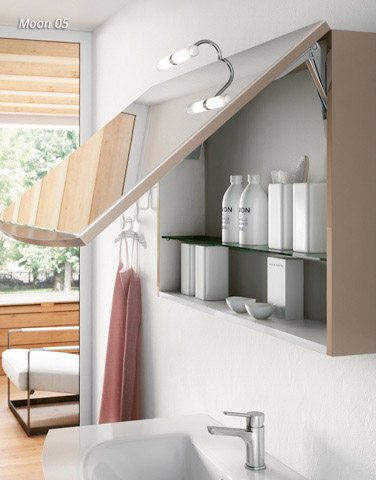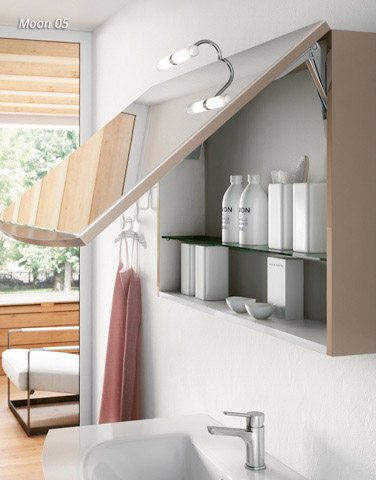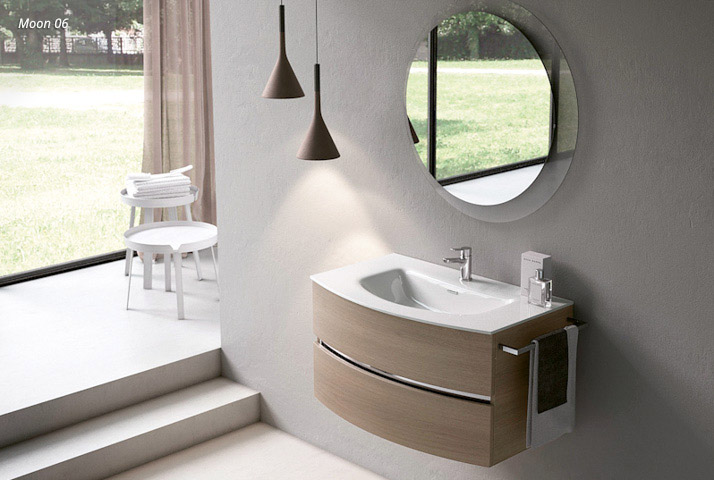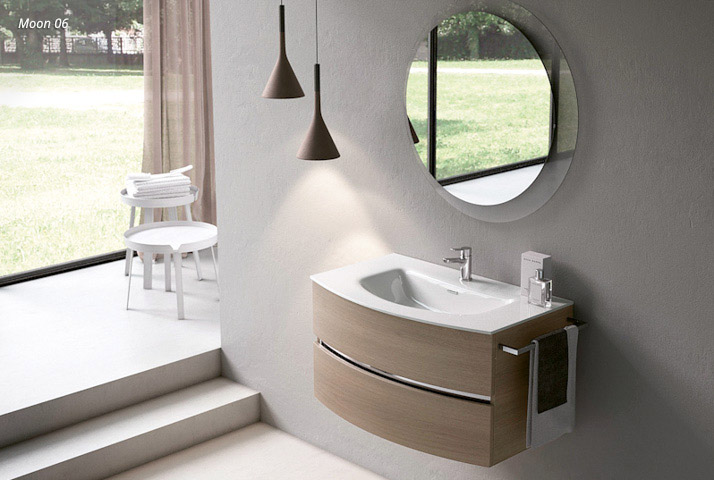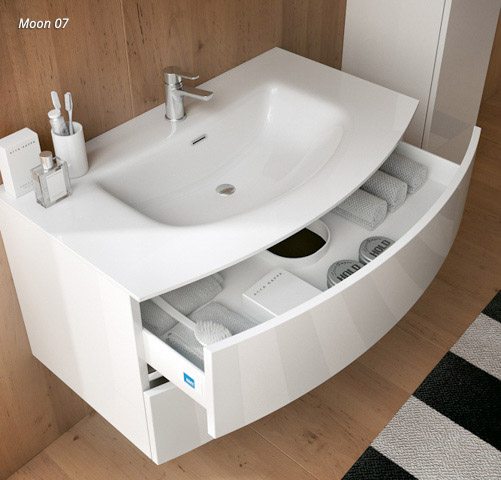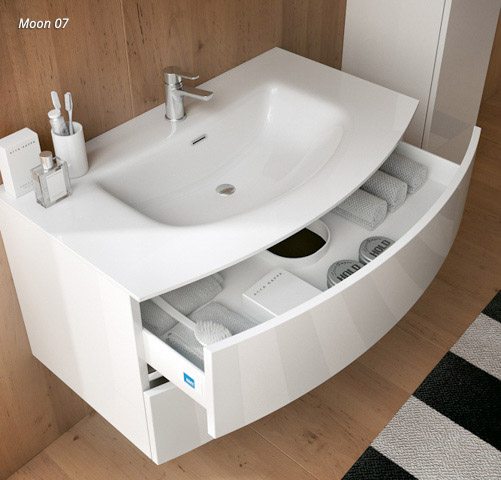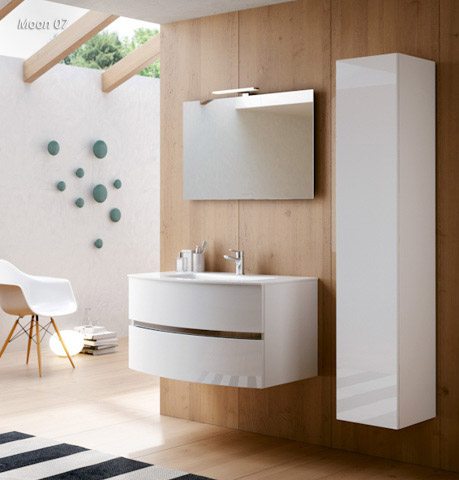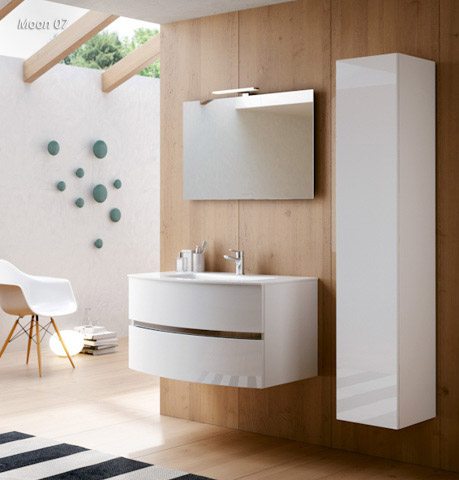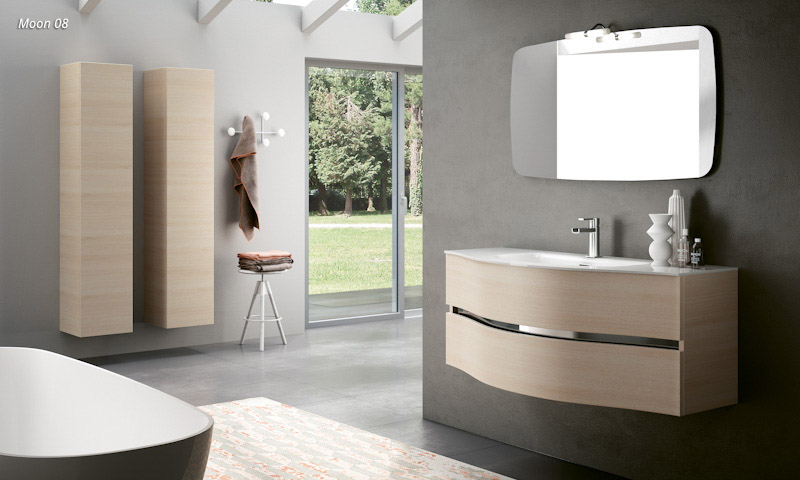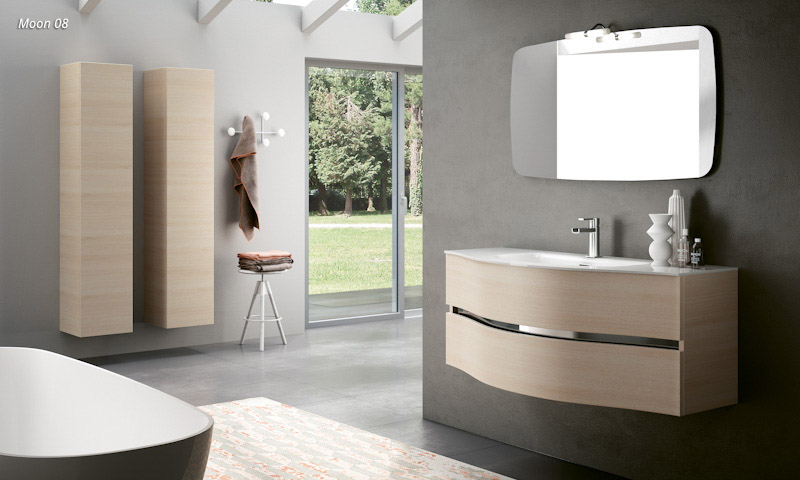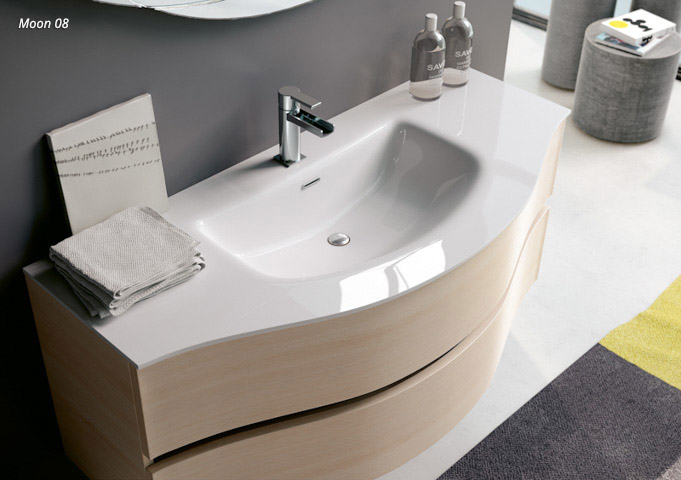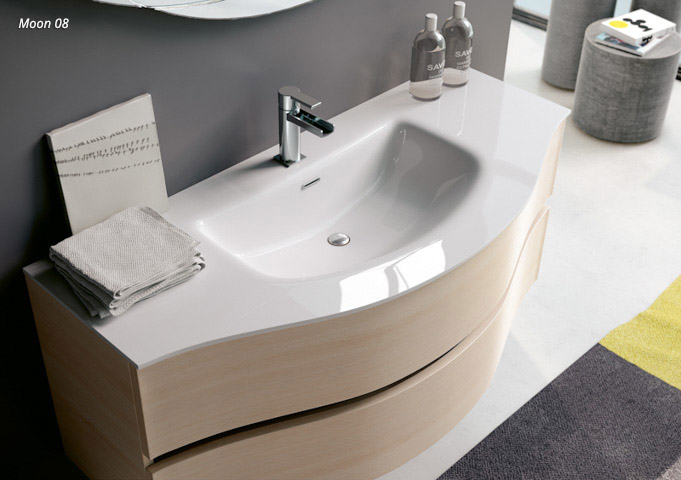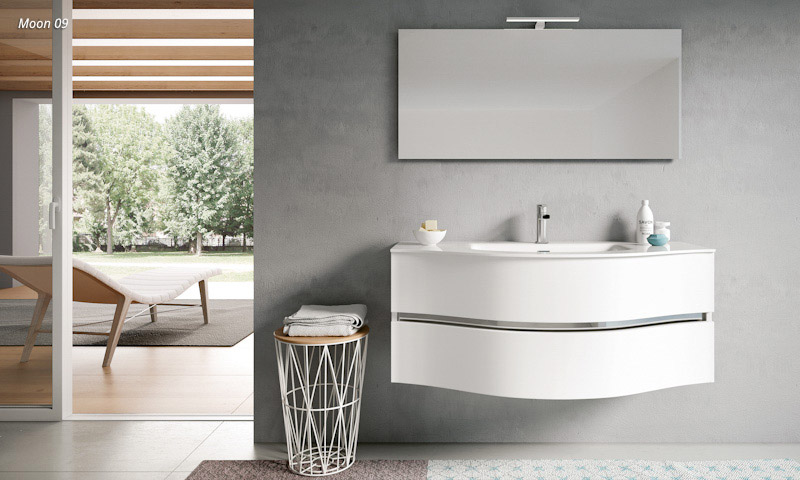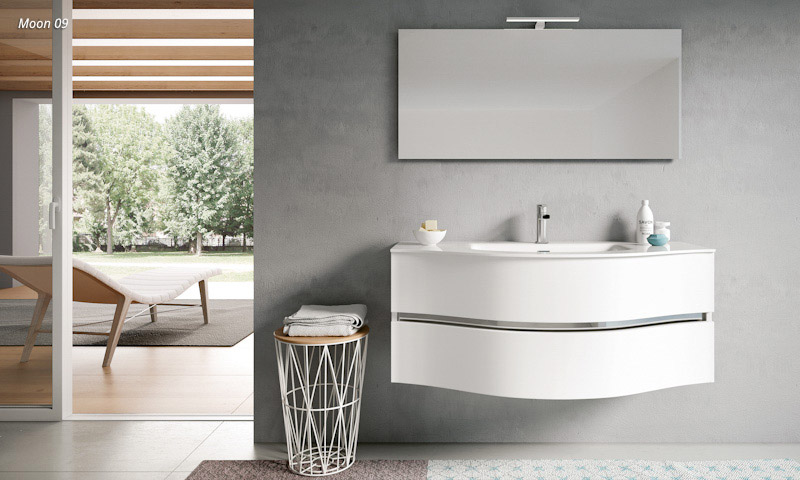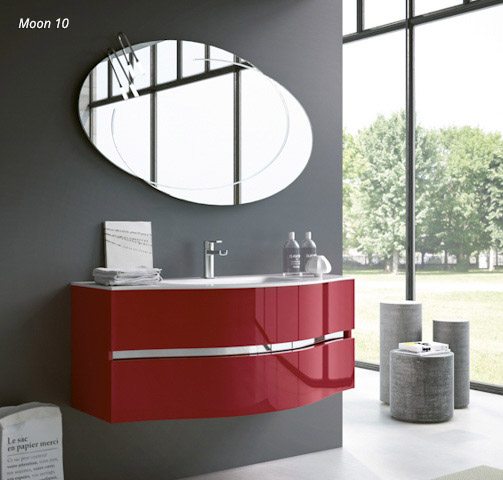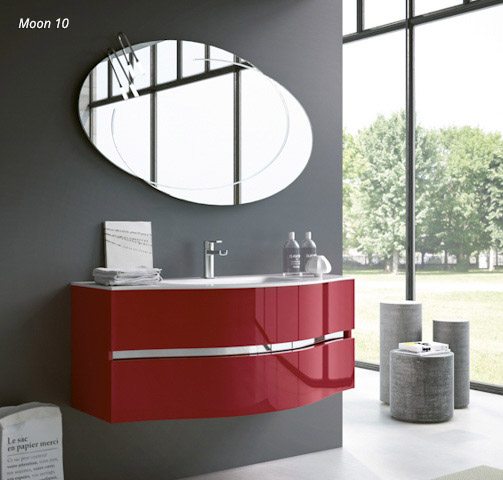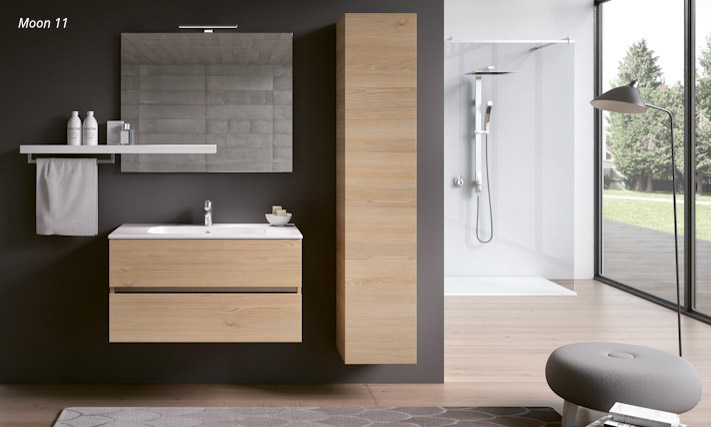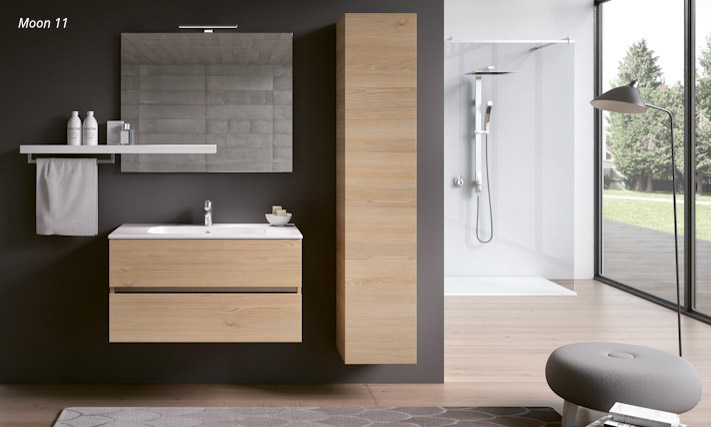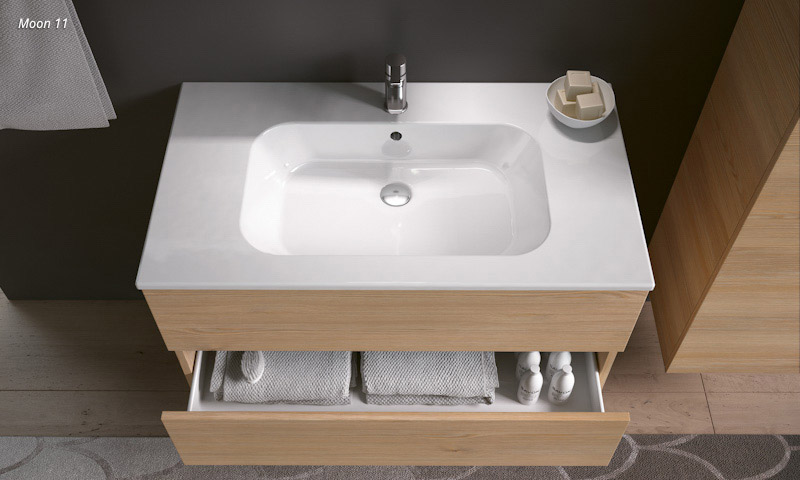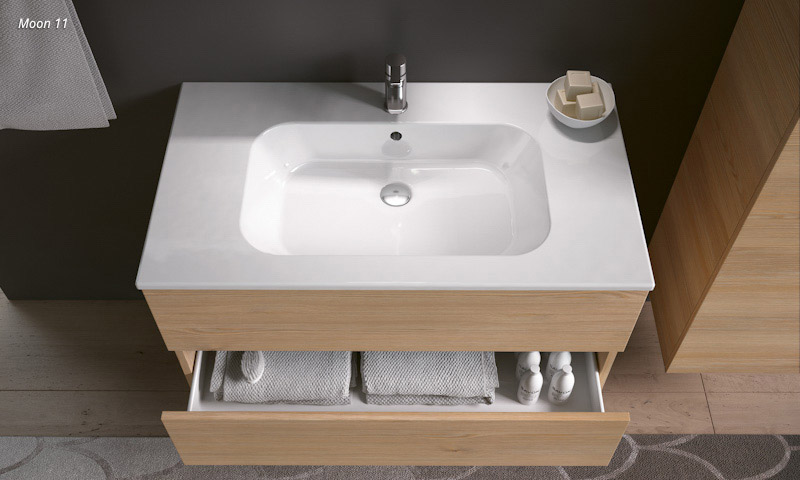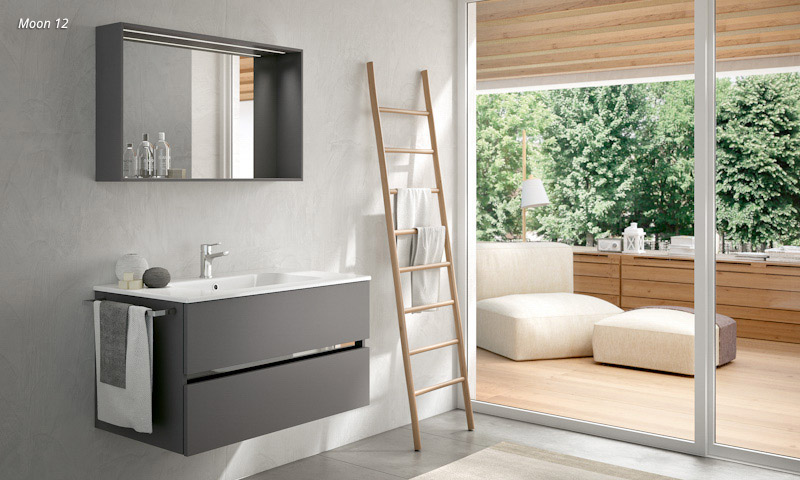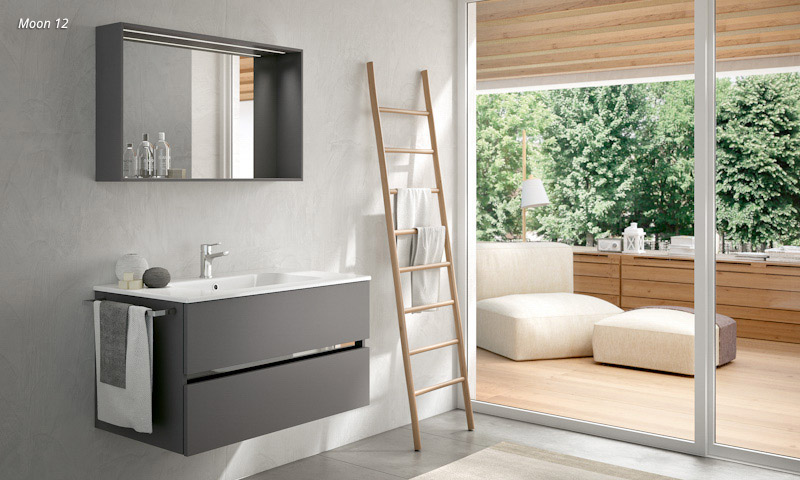 Moon is a welcoming modern collection, with an alchemy of styles that make a pleasant place where life is enjoyed every day.
With its various compositional options, Moon plays a leading role in bathroom furnishing.
This collection is now part of Everyday
BMT's attention to detail inspires a search for harmony in every tiny particular. Neutral shades and sophisticatedly simple materials fit into different home design contexts with exquisite versatility. The variety of wood finishes and the bright gloss and matte colors bring a refined elegance to contemporary residential interiors.
Neutral colors and dusty shades add personality to vibrant lacquered hues. The collection blends attractively into a variety of design styles and tastes: from contemporary design schemes to colorful decors, through to more romantic moods.
To complete the bathroom, the Moon line offers freestanding and built-in baths, shower trays, mirrors, and a vast range of accessories.
BMT offers original design, high quality, and exceptional finishes that are 100% produced in Italy. This family-owned company was founded in 1971. Forty years later, the company stays true to its artisan roots while integrating modern technology into its manufacturing process. BMT is committed to protecting the environment through the use of renewable energy and in-house recycling programs.
Download the Moon catalog