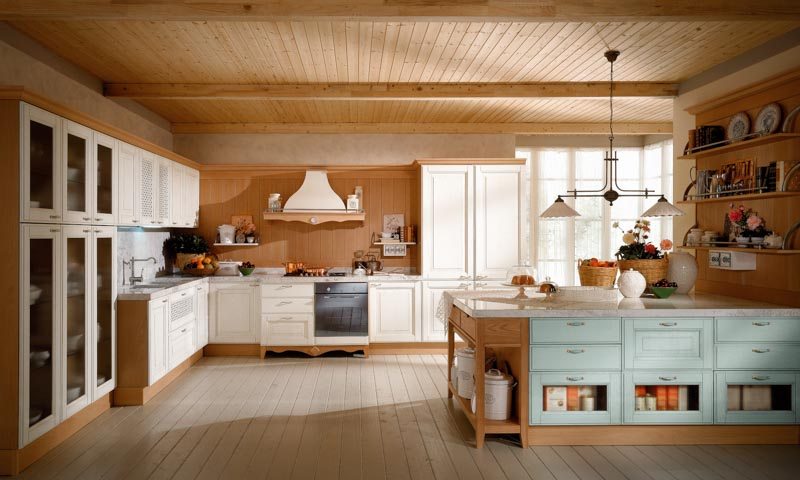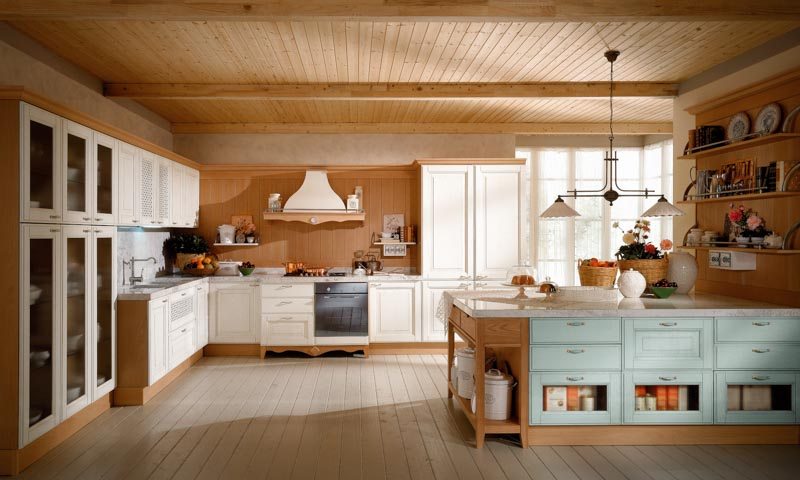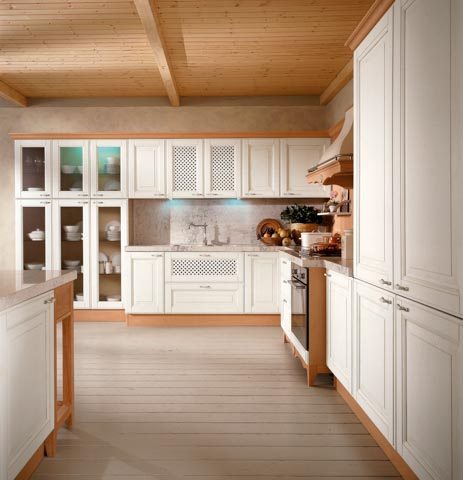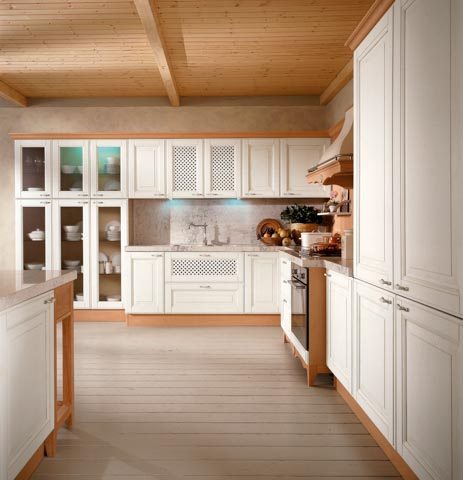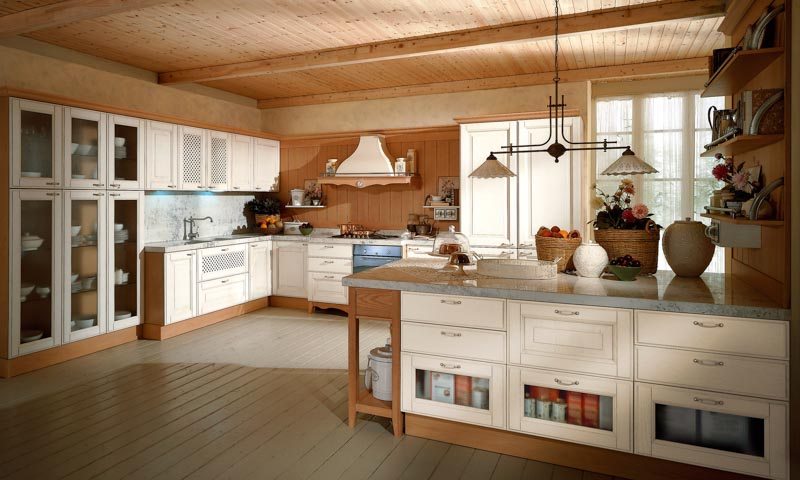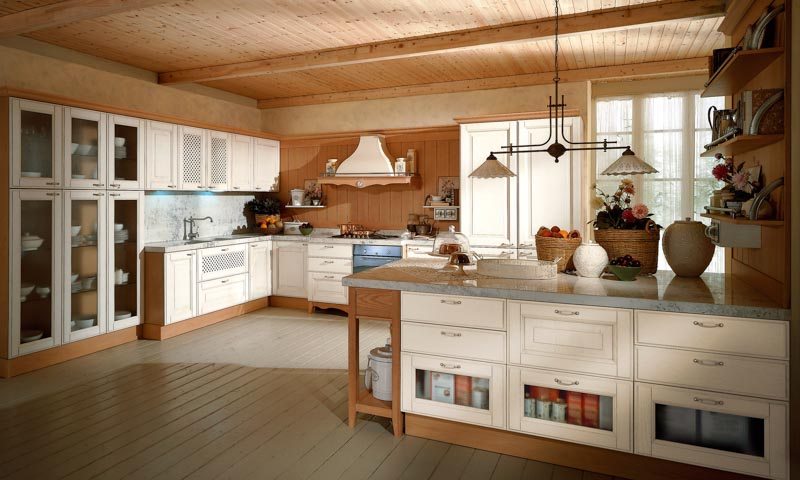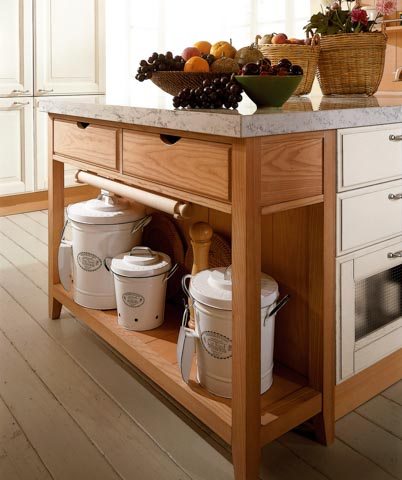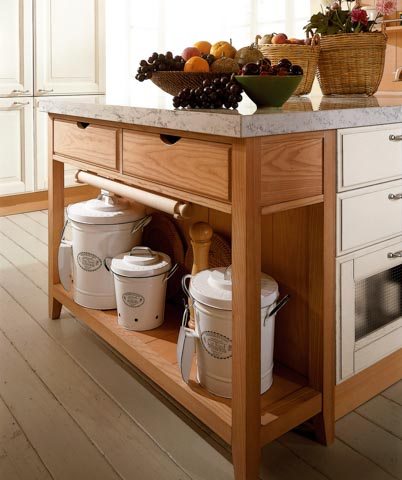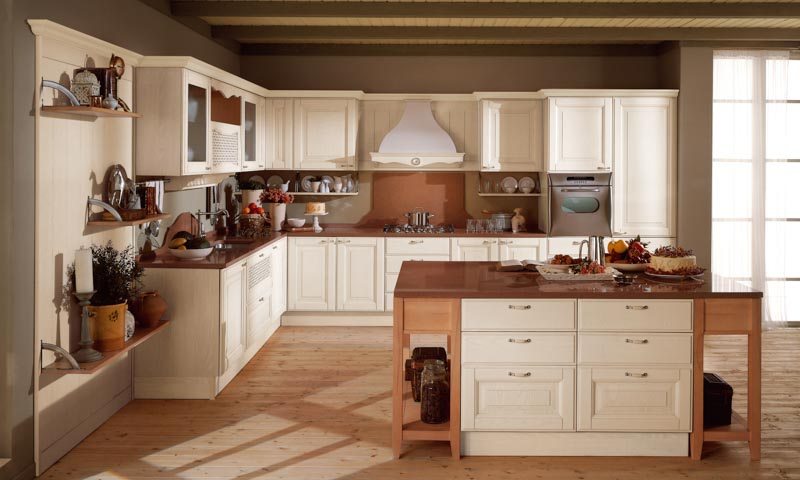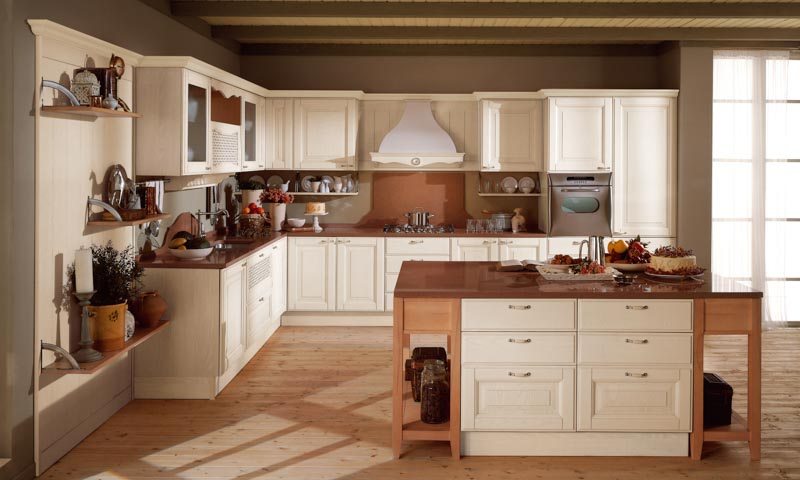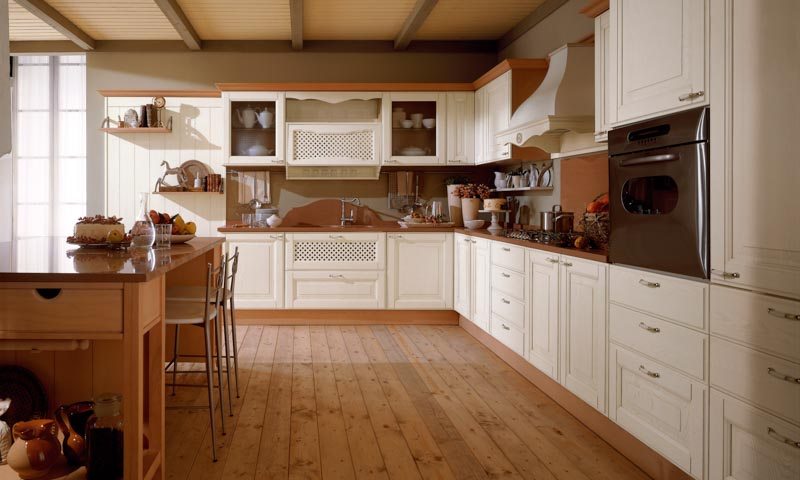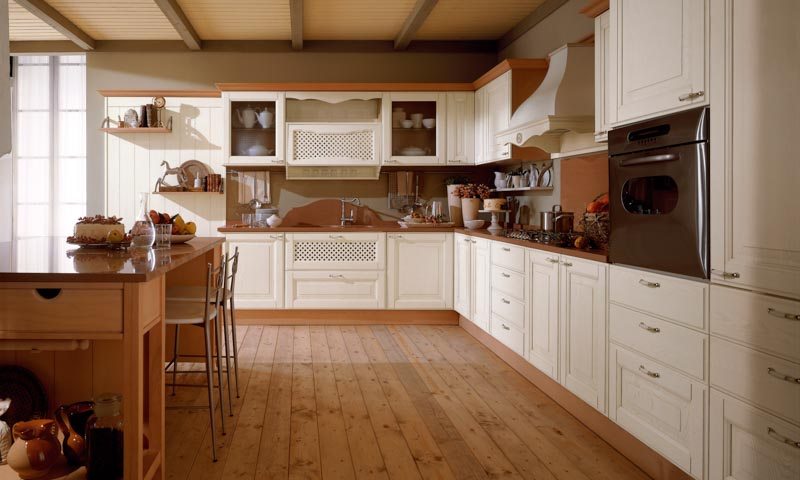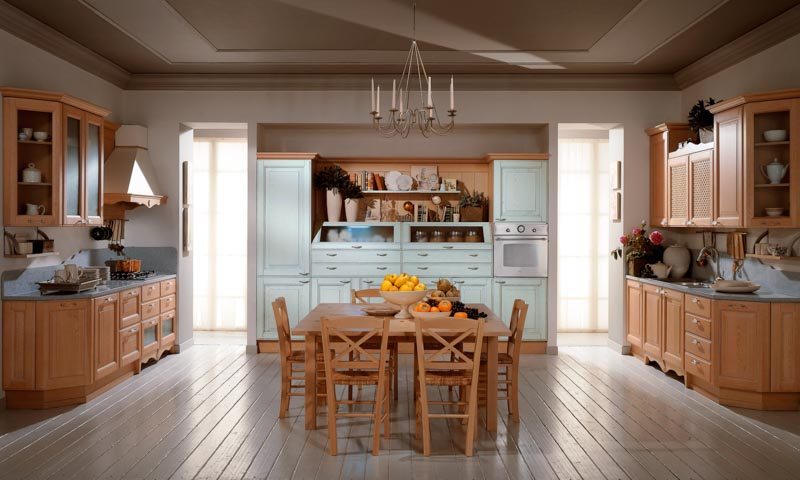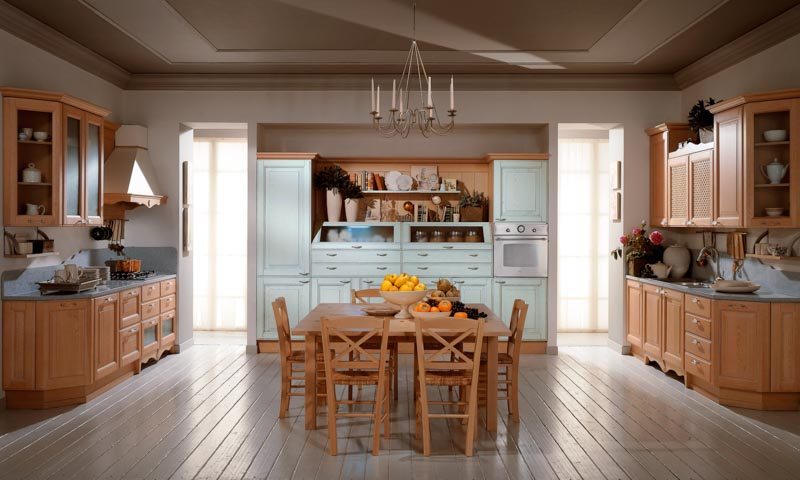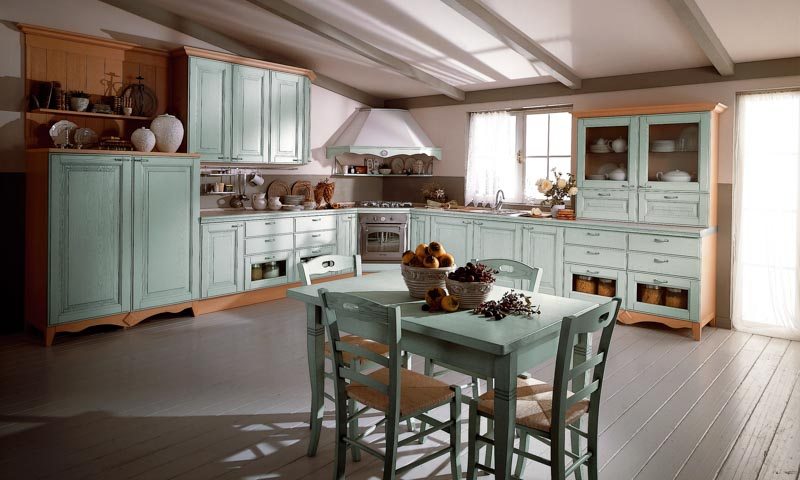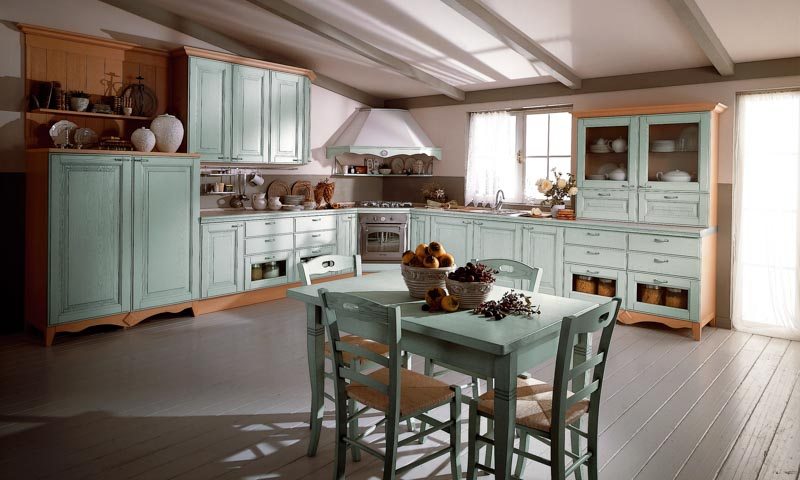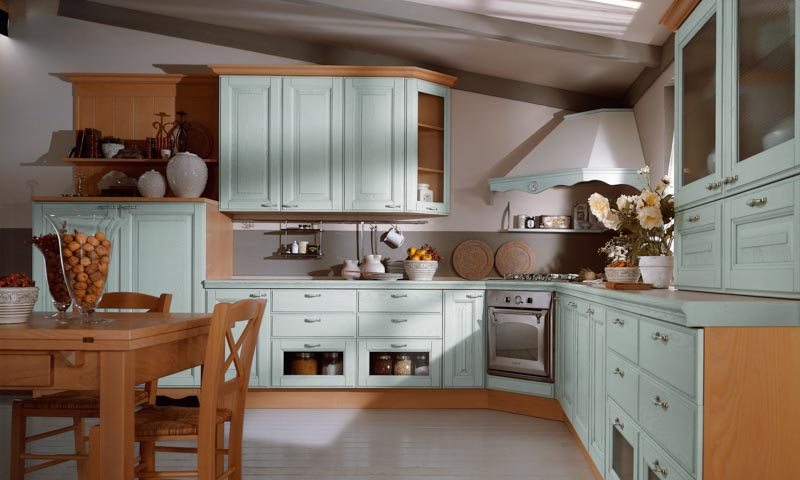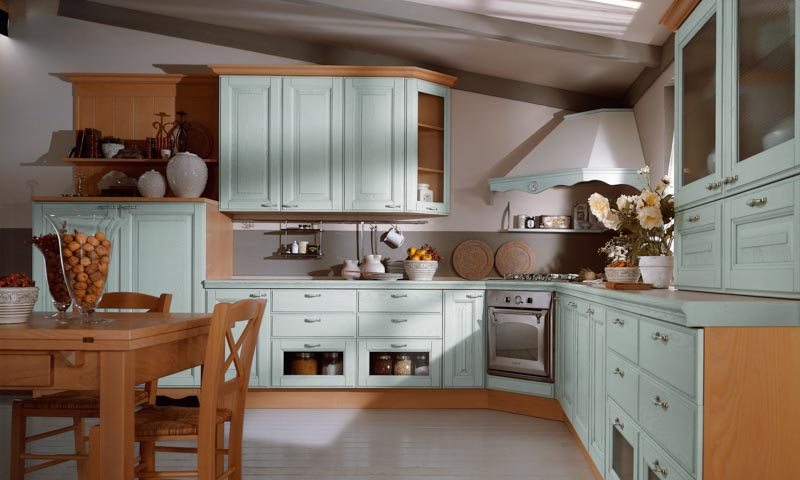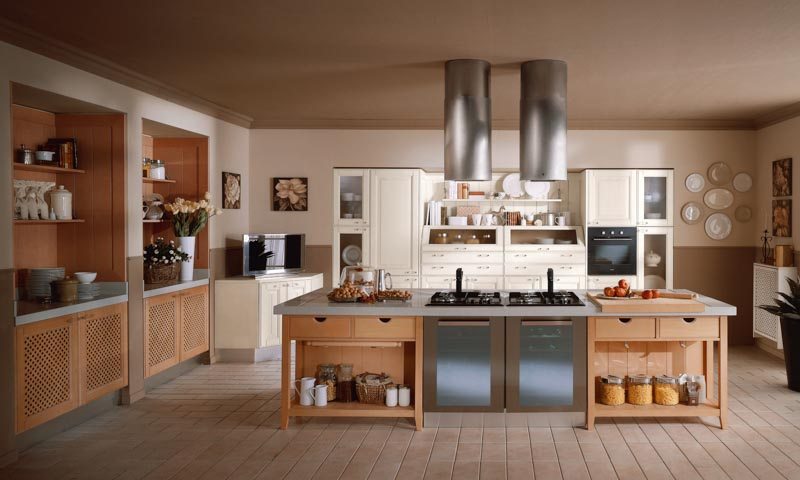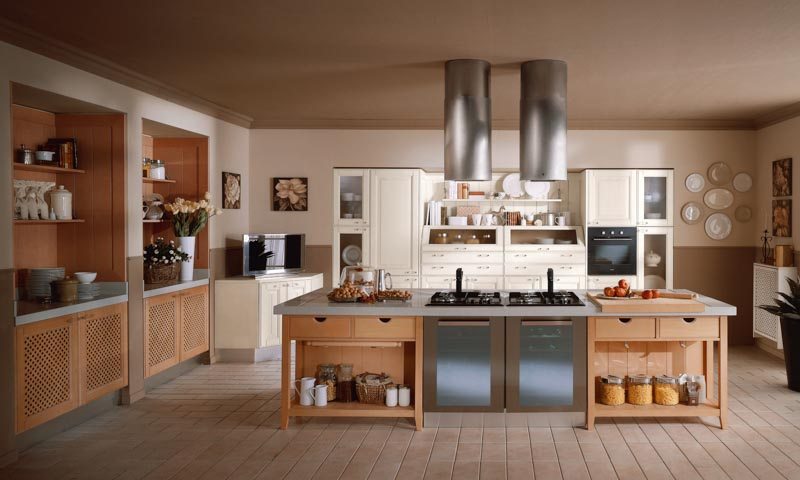 Murano is a modern solution for a rustic Italian kitchen. This collection is suitable for kitchens large and small, with islands, peninsulas, or a wall layout. Murano updates old country
cupboards and clever shelved niches create storage areas essential to the look of the room.
These cabinets use 18 mm thick water-resistant engineered wood laminate. Available in solid wood natural ash with raised panels and old decapé finishes. Handles in taupe white, avio blue, or glass compliment these cabinets. Glass doors feature master point printed glass.
Aran Cucine is committed to doing its part to protect the environment by producing its products from recyclable and ethical materials in a sustainable way. It purchases most of its wood from companies certified by the Forest Stewardship Council and has installed a diligent waste collection system within its own warehouses—90% of waste generated by the manufacturing process is recycled. The company has also built four solar power plants with the goal of becoming completely self-sufficient in its energy needs.