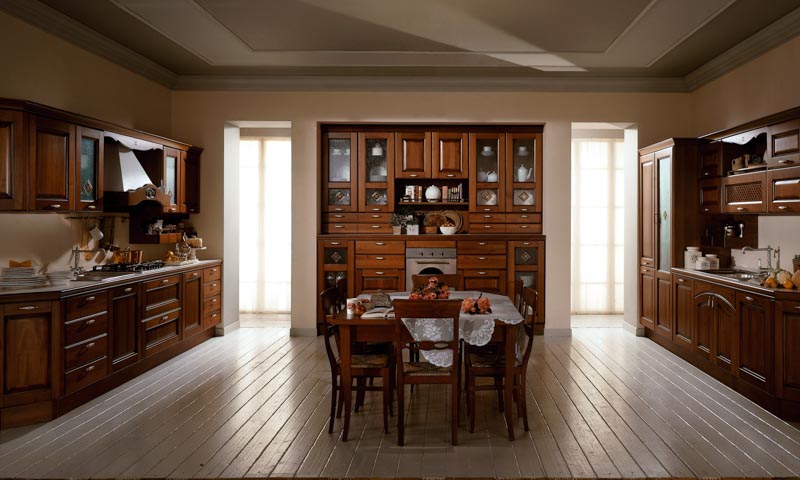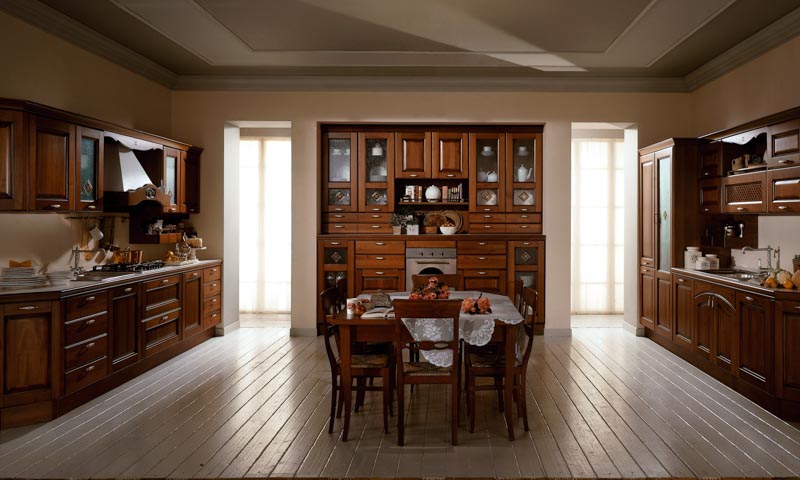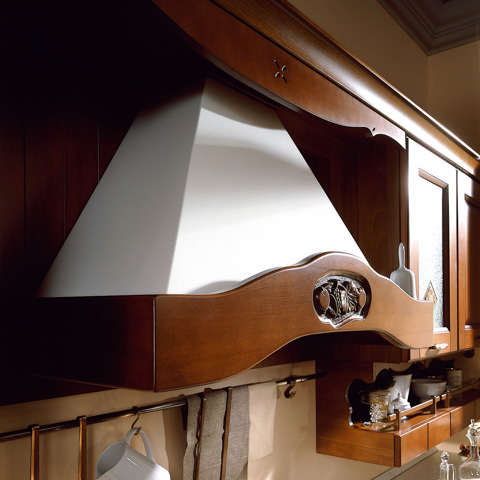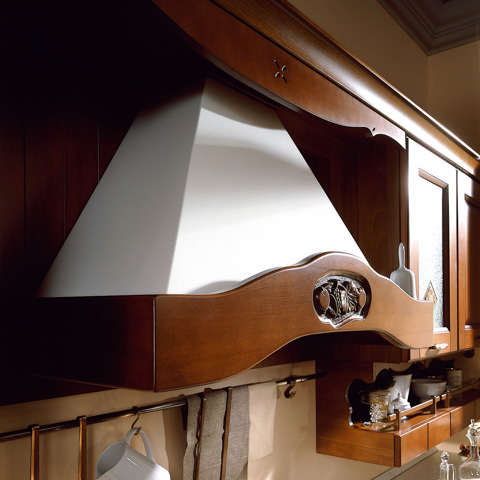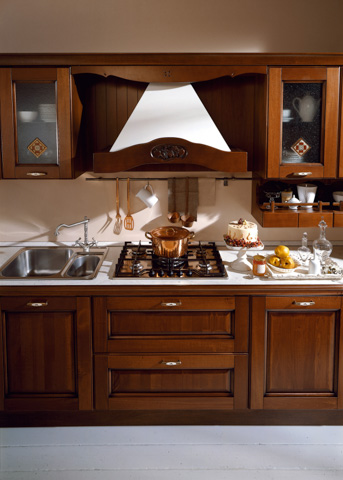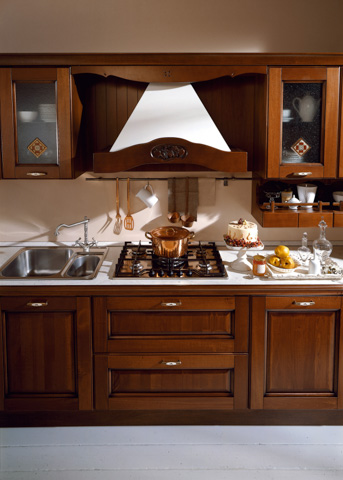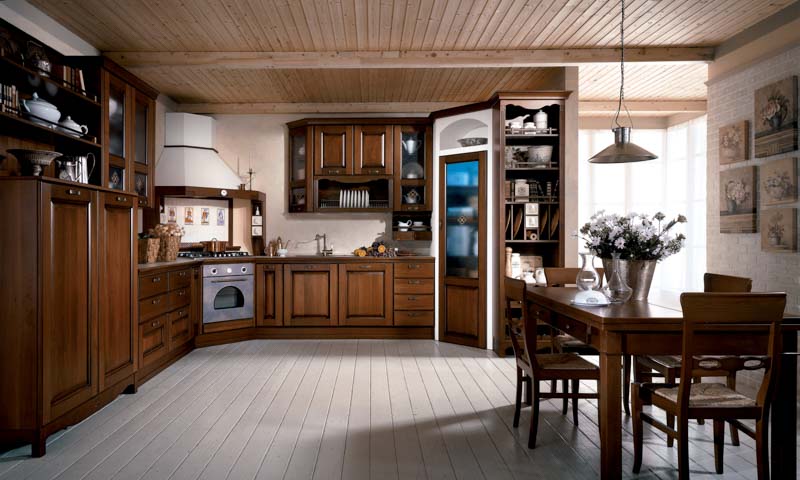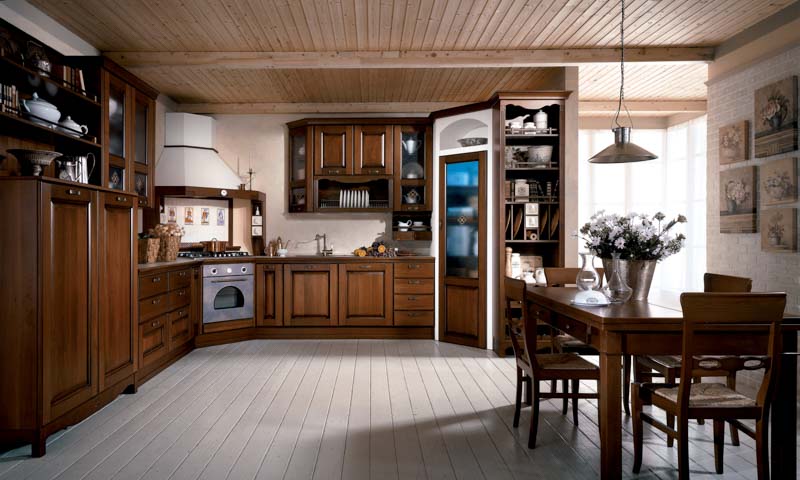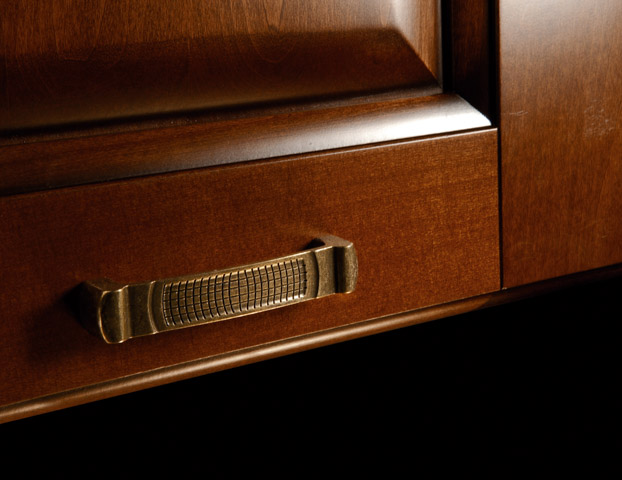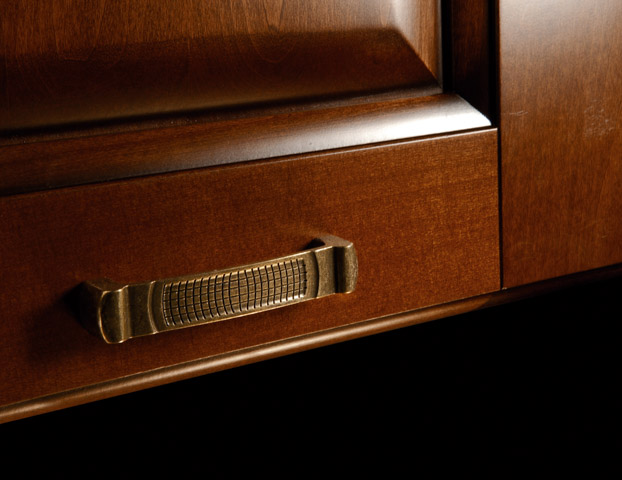 Etrusca is a traditional kitchen collection marked by thick, solid wood cabinet doors with a gently curved raised panel. Etrusca establishes itself with its sturdiness as an important piece of furniture. This collection is highly customizable with a variety of drawers, cupboards, tall cabinets, over-the-worktop cabinets, hoods, cathedral doors, open cabinets, thatched grid doors, crown molding details, and wainscoting. The "old walnut" doors with antique finishing and intricate carved details can be combined with three handle options. The textured glass with pure gold accents testifies to the detailed research completed to create this new model.
A wide range of cabinets, containers, and accessories allow Etrusca to both divide and integrate the kitching and living room spaces. This collection is best suited to large spaces when combined with the corner closet and solid wood worktops, but can easily be adapted to smaller spaces.
Aran Cucine is committed to doing its part to protect the environment by producing its products products from recyclable and ethical materials in a sustainable way. It purchases most of its wood from companies certified by the Forest Stewardship Council and has installed a diligent waste collection system within its own warehouses—90% of waste generated by the manufacturing process is recycled. The company has also built four solar power plants with the goal of becoming completely self-sufficient in its energy needs.