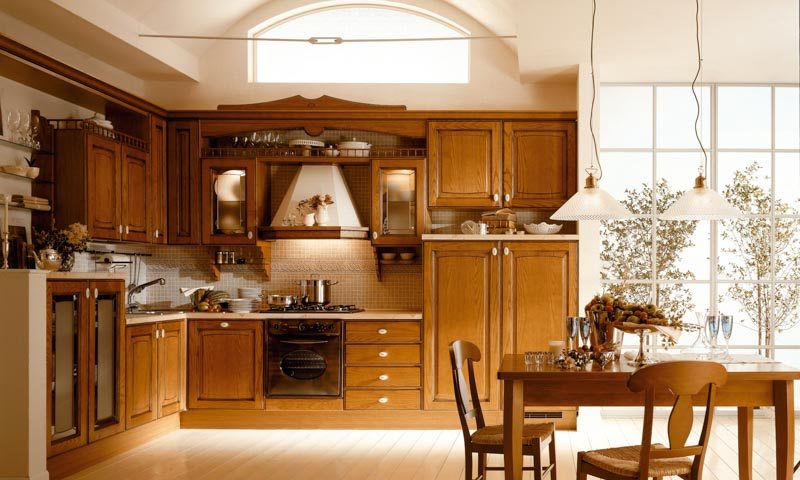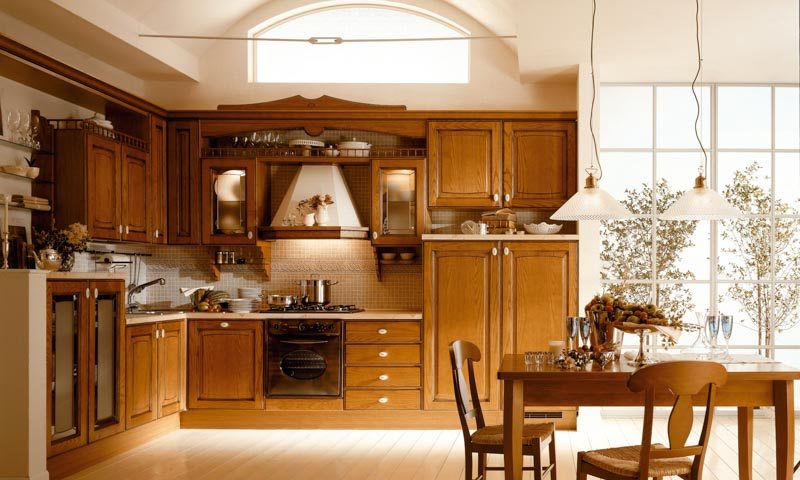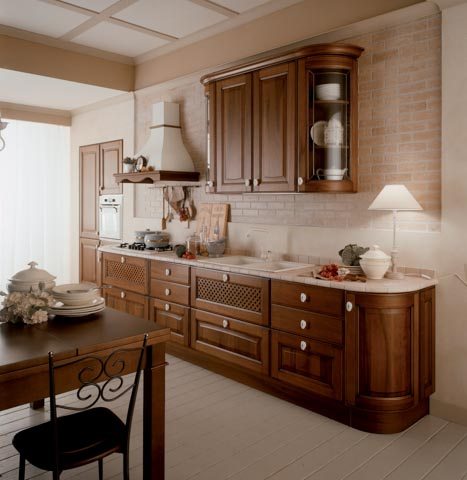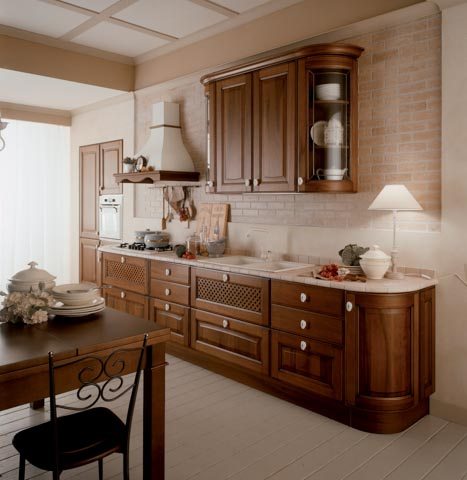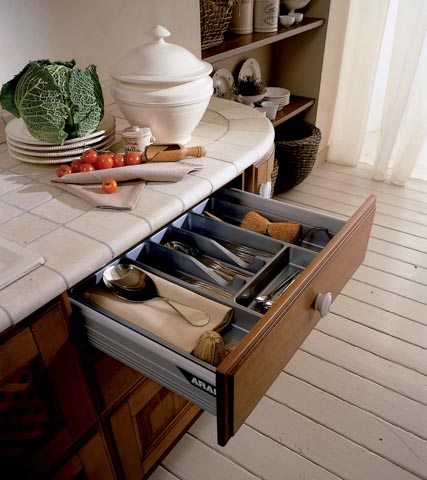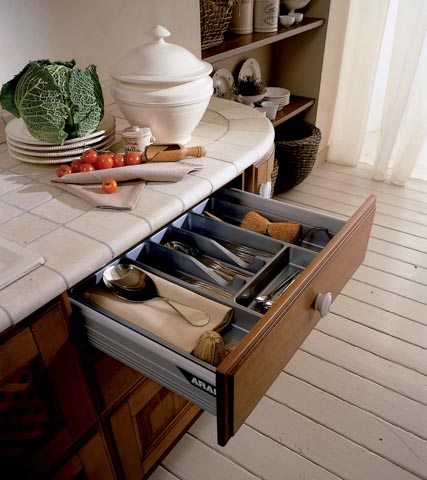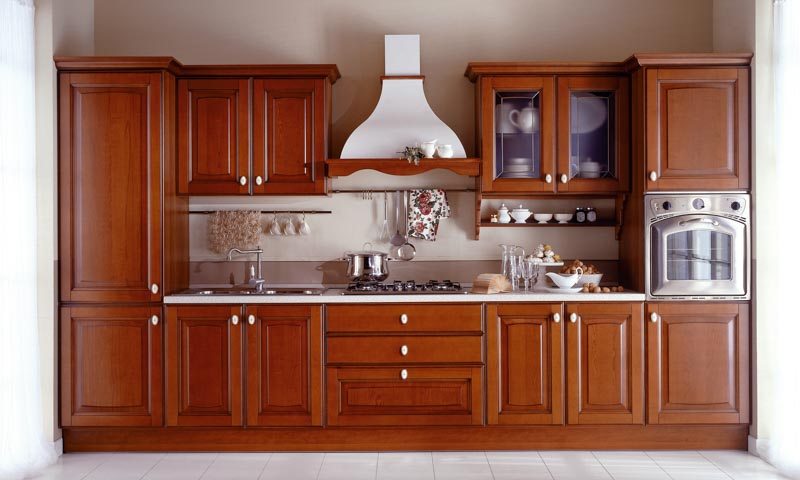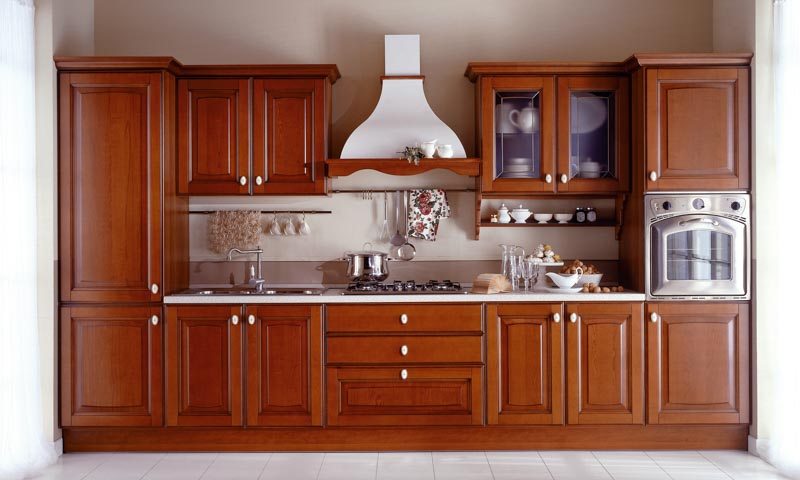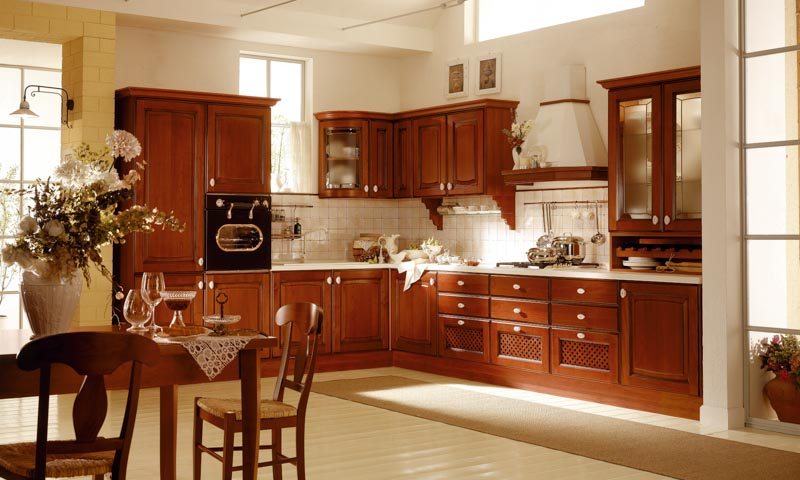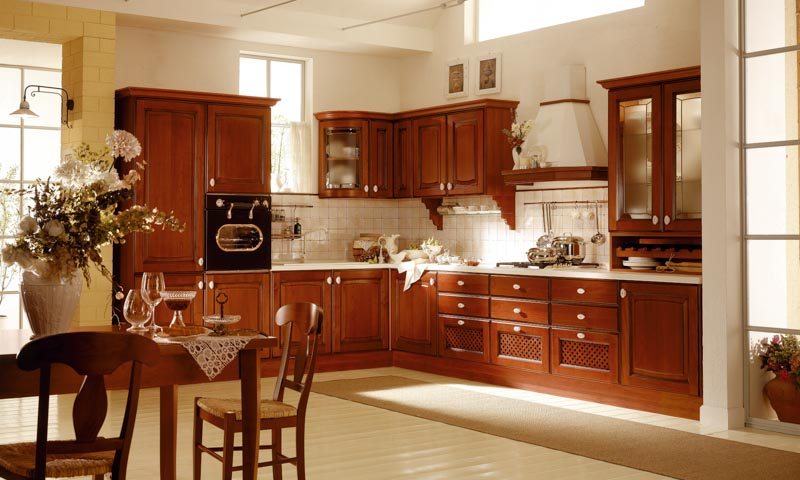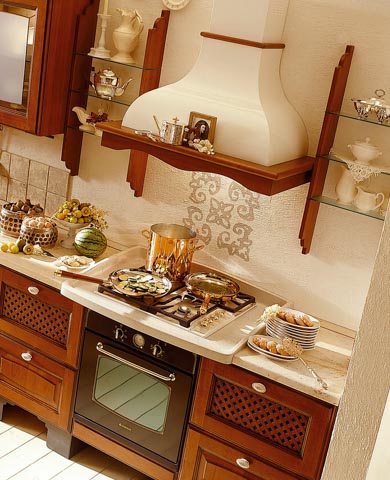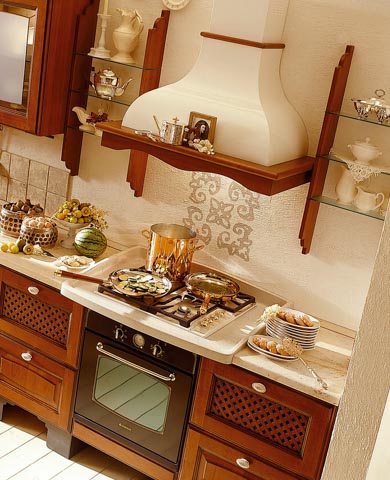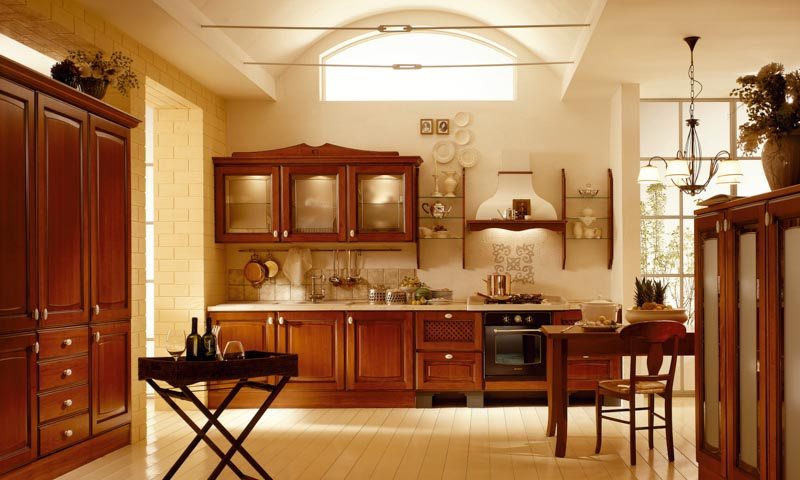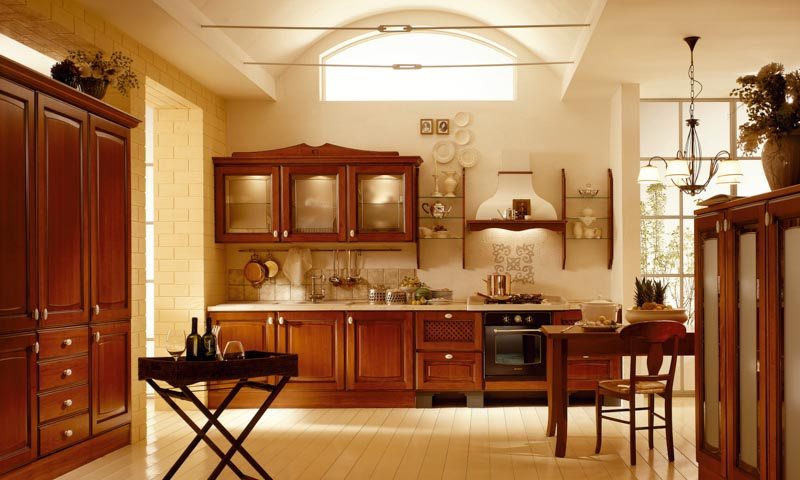 Taylor blends the most current technology with classic finishes in cherry and walnut to create beautiful kitchen cabinets.
Product Description
Taylor combines functionality and current technology with classic finishes, useful accessories, and large cupboards. This collection is characterized by its rounded corner cabinets. Available in cherry and walnut, with accompanying grated and glass doors.
Aran Cucine is committed to doing its part to protect the environment by producing its products products from recyclable and ethical materials in a sustainable way. It purchases most of its wood from companies certified by the Forest Stewardship Council and has installed a diligent waste collection system within its own warehouses—90% of waste generated by the manufacturing process is recycled. The company has also built four solar power plants with the goal of becoming completely self-sufficient in its energy needs.
Product Features
| | |
| --- | --- |
| Finishes: | Walnut |
| | Cherry |
| | |
| Grated doors: | Walnut |
| | Cherry |
| | |
| Glass doors: | Walnut |
| | Cherry |
| | |
| --- | --- |
| Return to product category >> | |