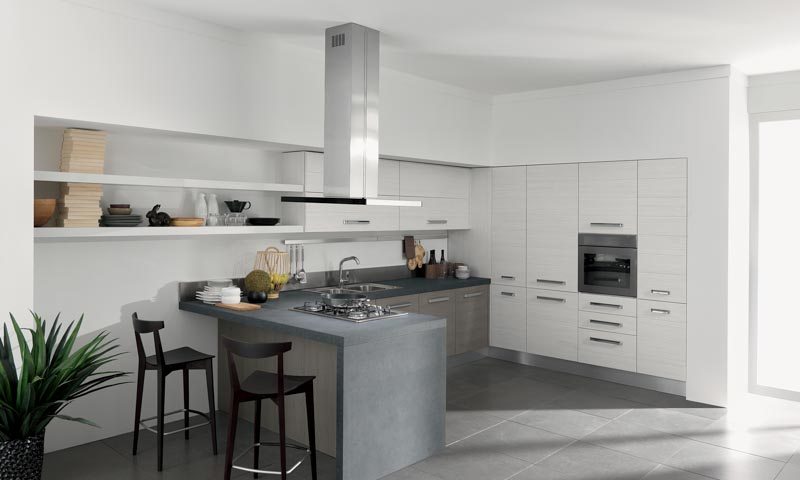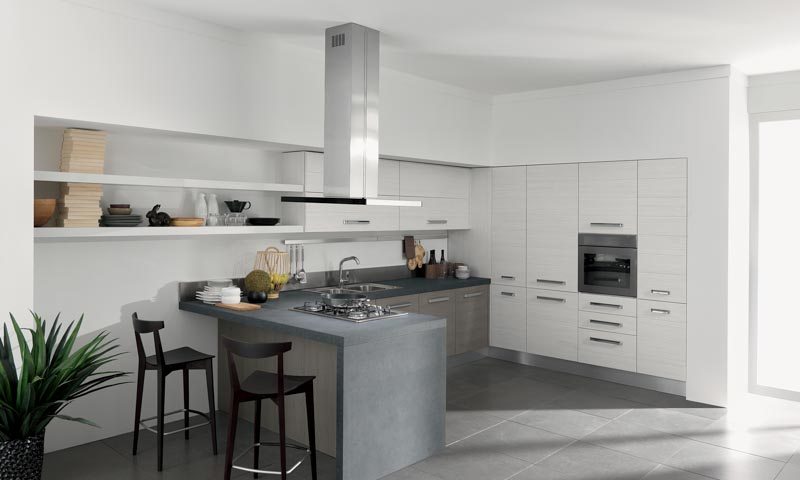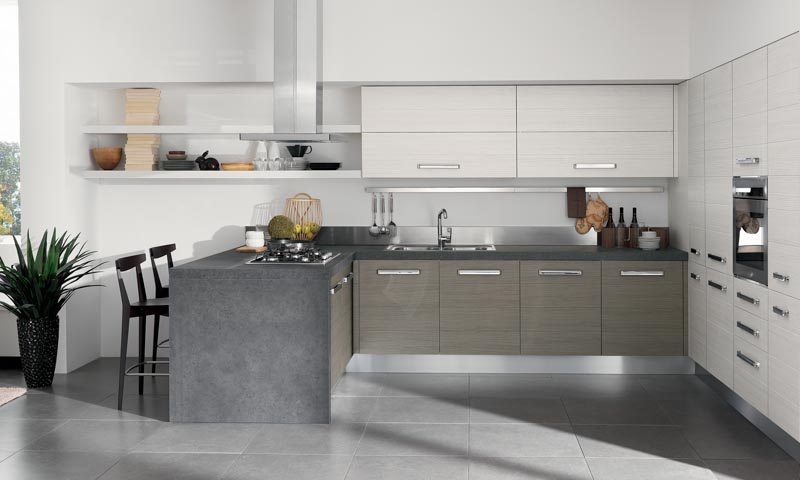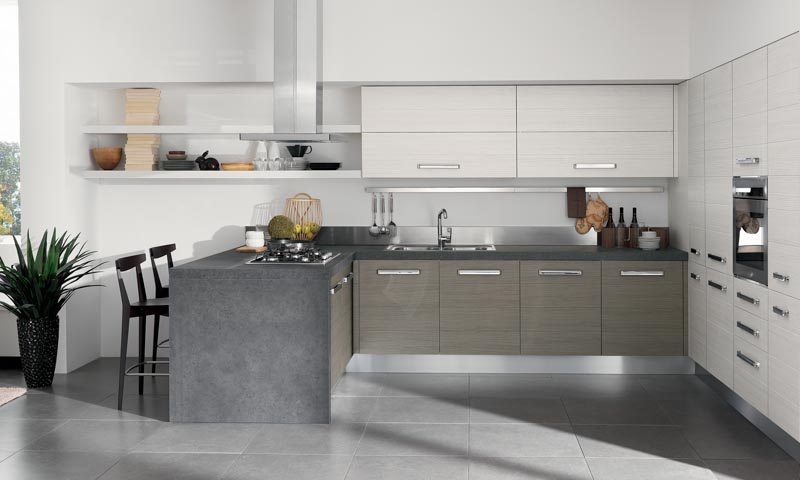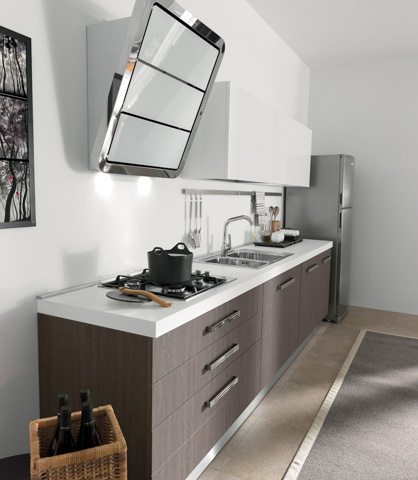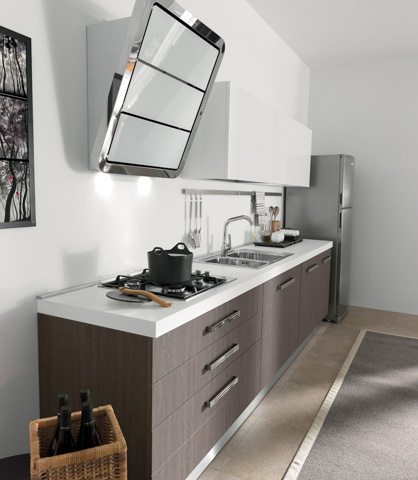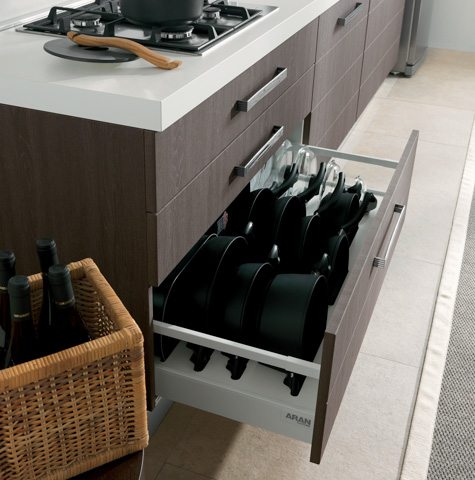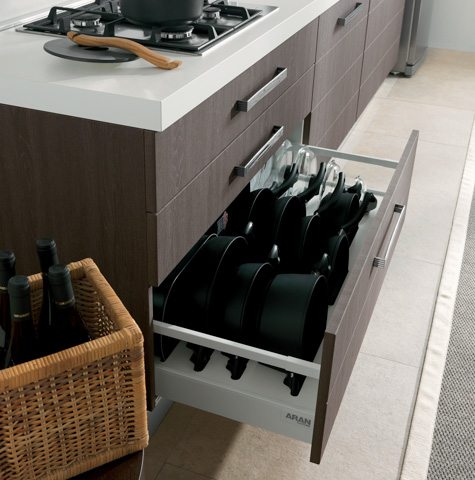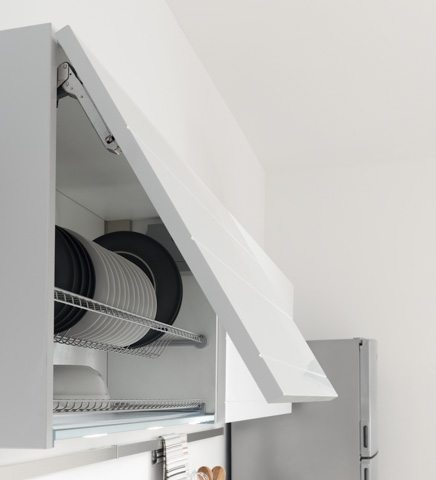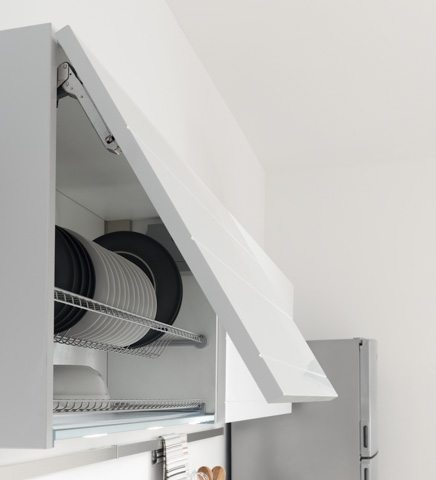 One of Aran Cucine's most popular collections offers a fresh, modern look for your kitchen.
Product Description
Doga Colours is one Aran Cucine's most popular modern kitchen cabinet collections. The polymer doors with a horizontal v-groove profile offer a fresh, modern look for your kitchen. The collection is available with traditional handles or with handleless c-channel cabinets and drawers.
Aran Cucine is committed to doing its part to protect the environment by producing its products from recyclable and ethical materials in a sustainable way. It purchases most of its wood from companies certified by the Forest Stewardship Council and has installed a diligent waste collection system within its own warehouses—90% of waste generated by the manufacturing process is recycled. The company has also built four solar power plants with the goal of becoming completely self-sufficient in its energy needs.
Product Features
| | |
| --- | --- |
| Finishes: | Glossy |
| | Glossy wood |
| | Matte |
| | Matte wood |
| | |
| Glass doors: | White lacquer |
| | Purple lacquer |
| | Black lacquer |
| | Satin |
| | Stop sol |
| | Stop sol dogato |
| | |
| --- | --- |
| Return to product category >> | |