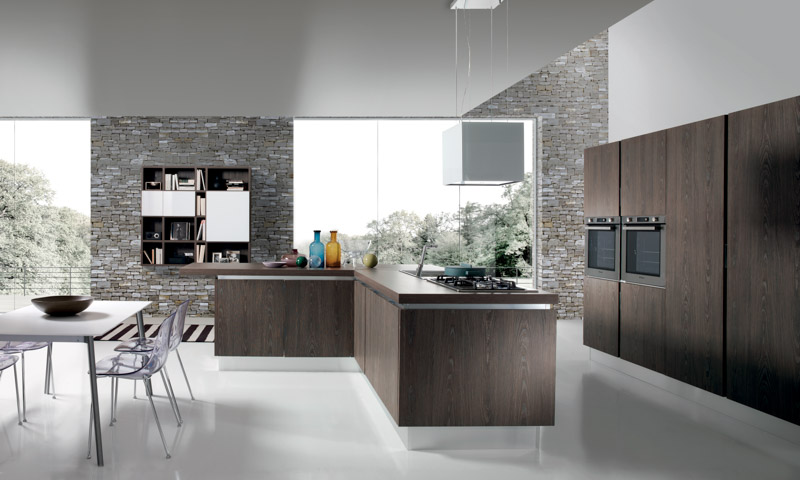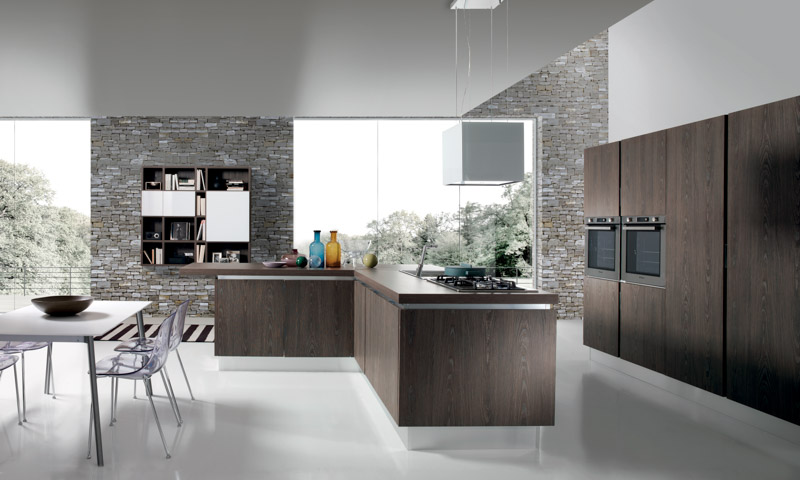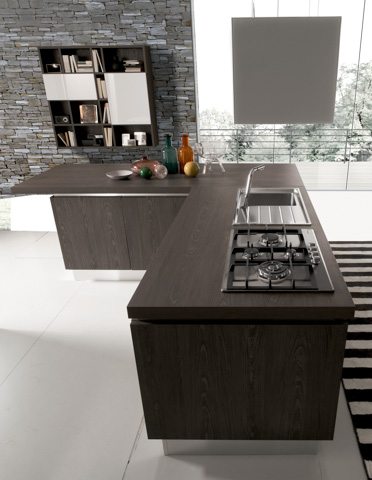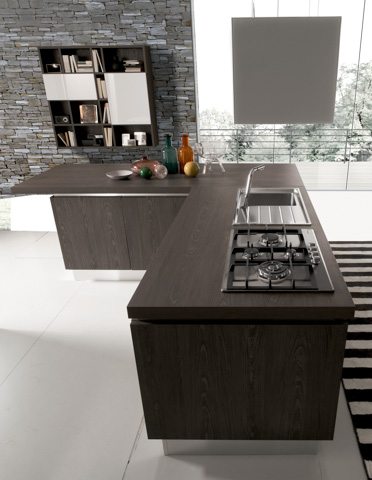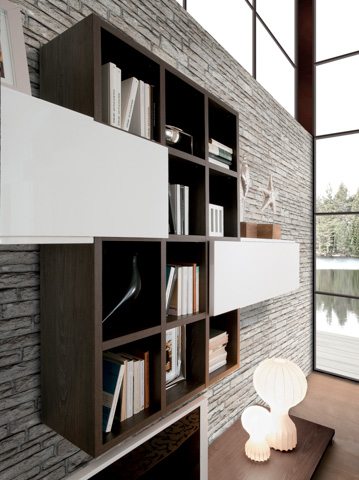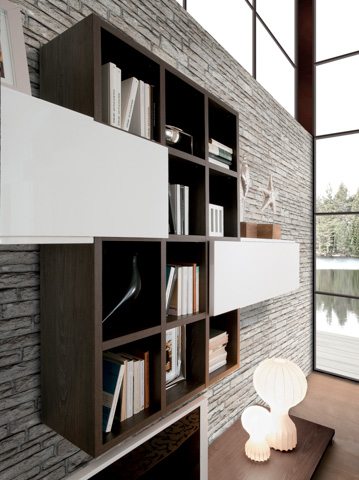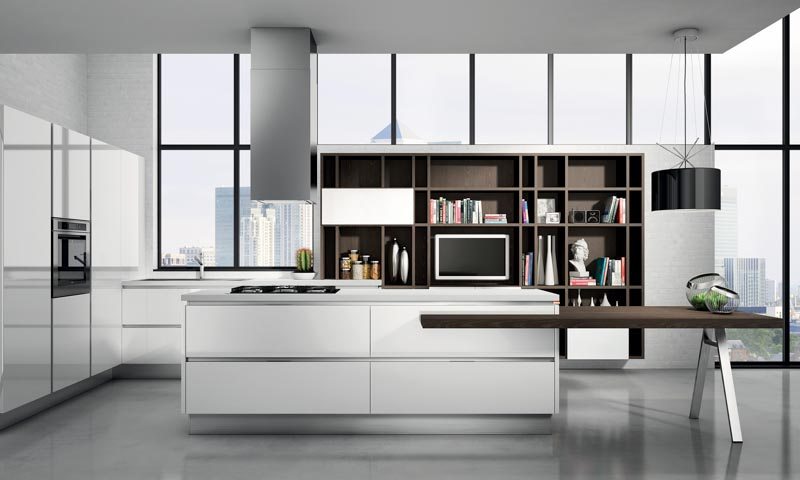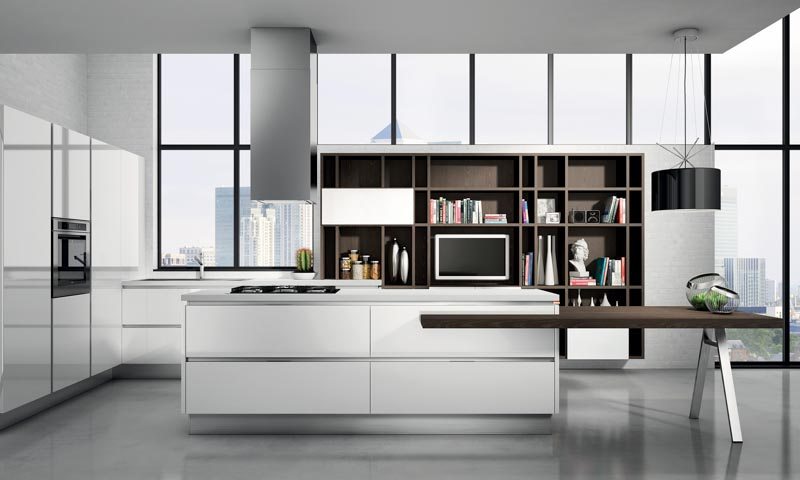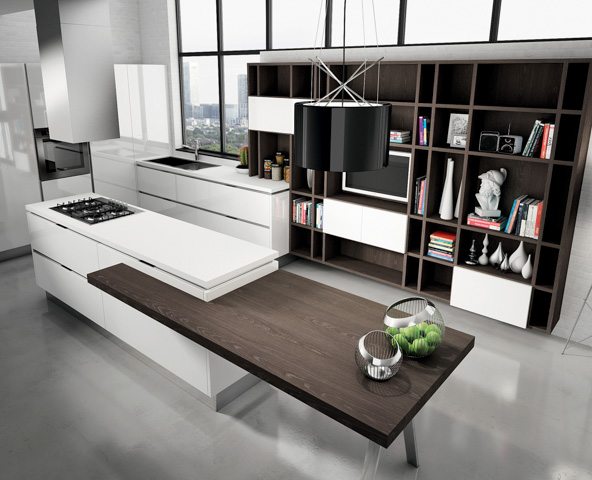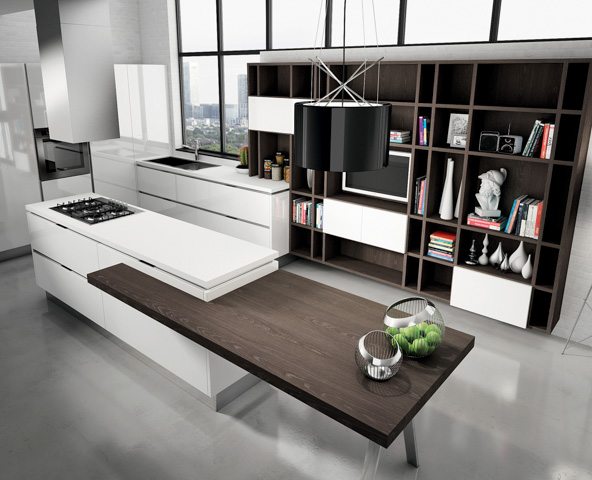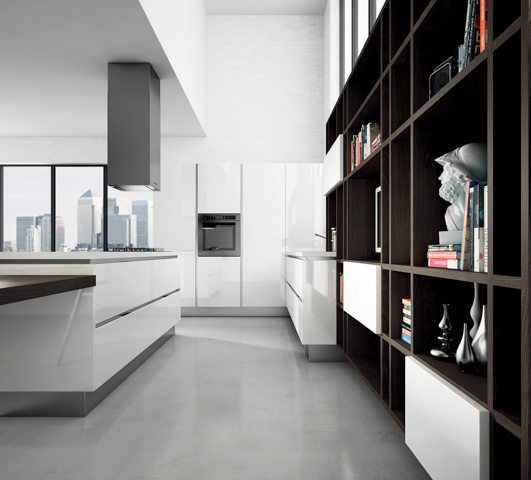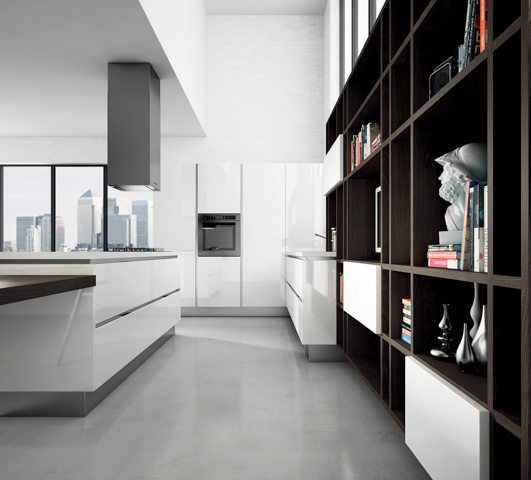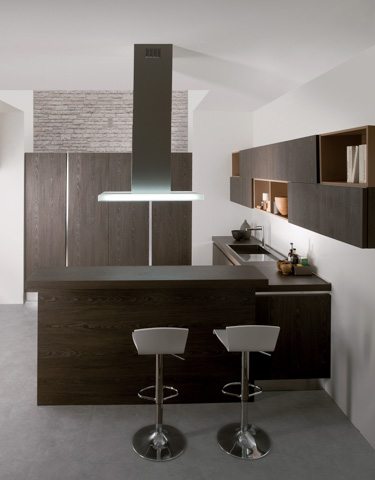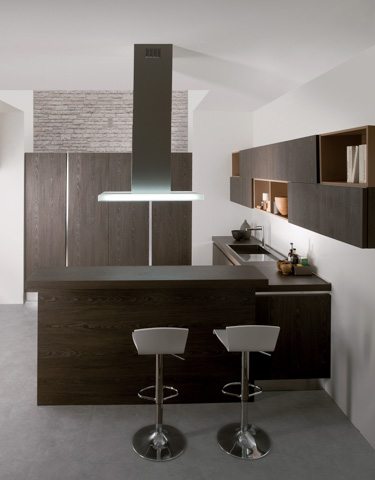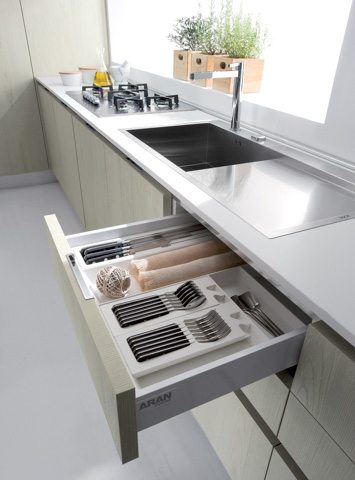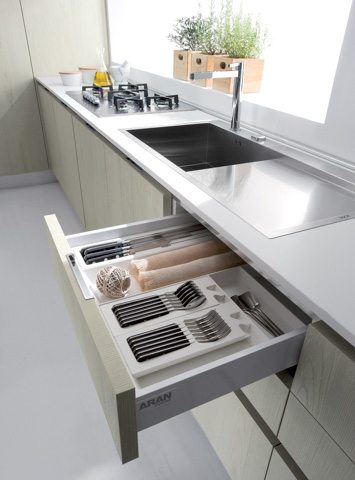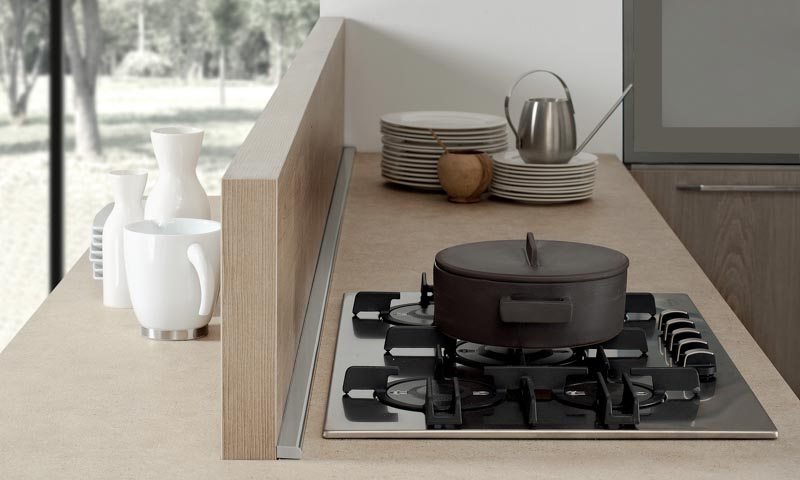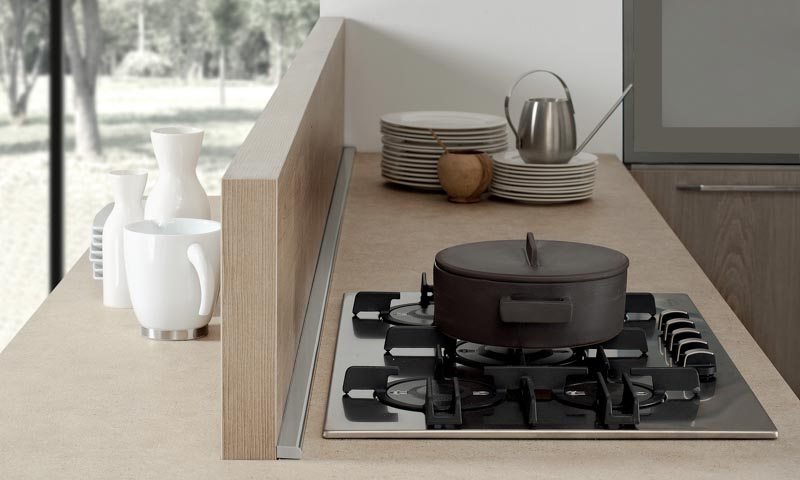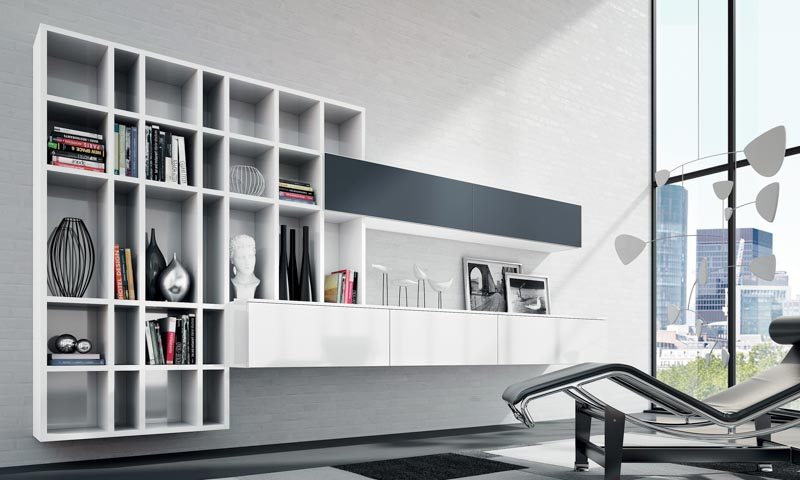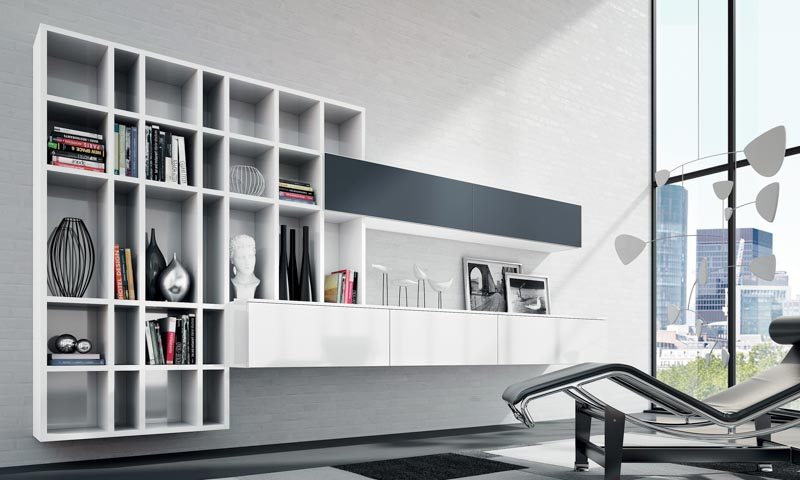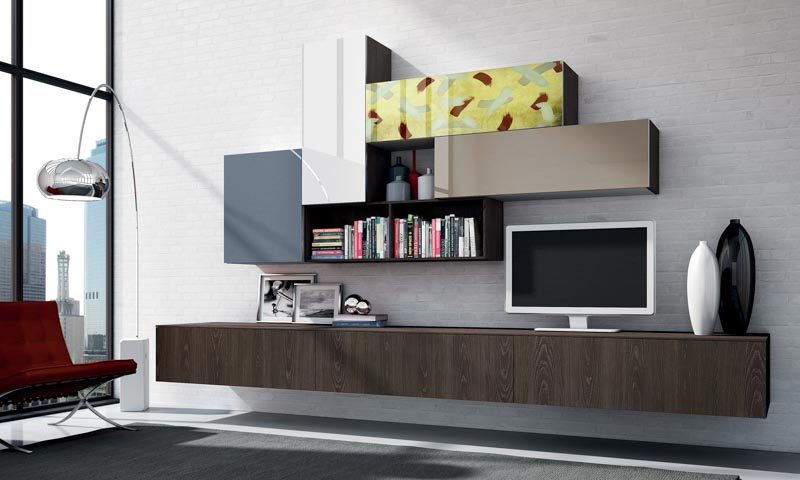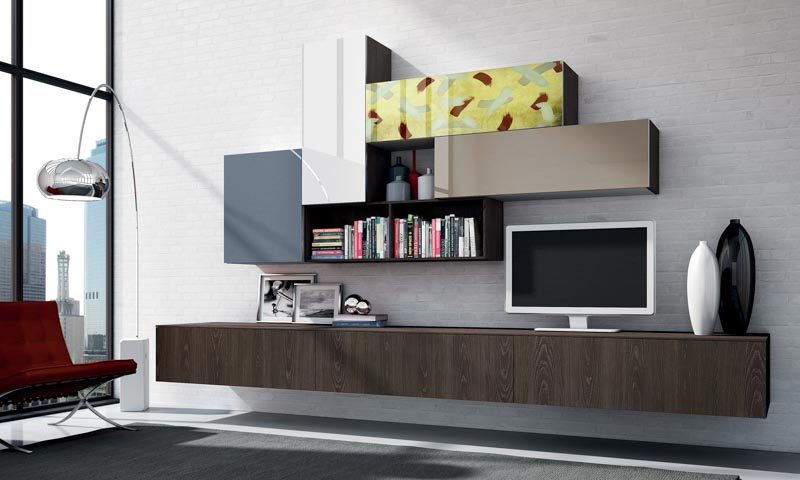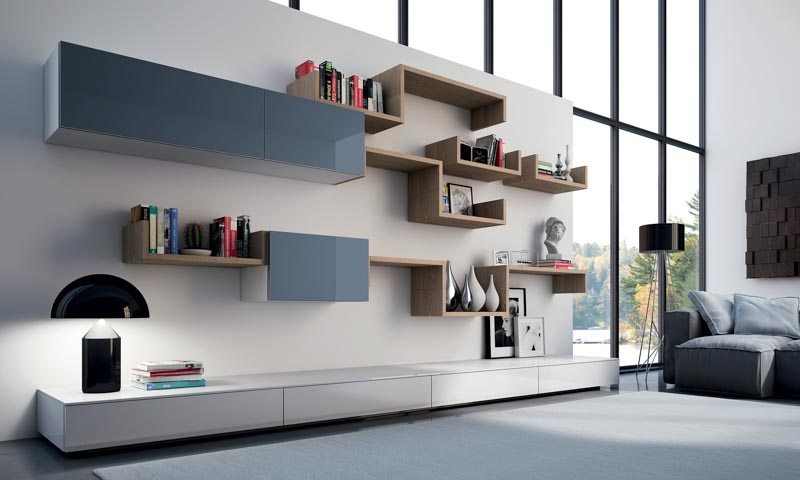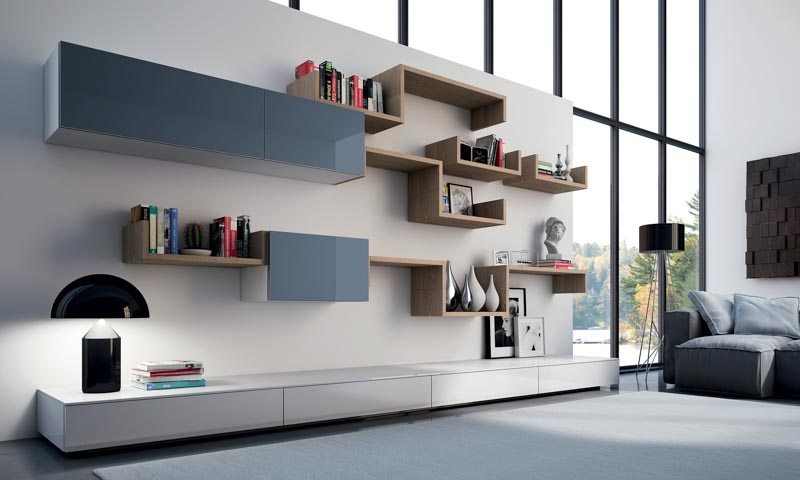 An open kitchen collection and coordinating living room storage cabinets with simple, essential lines.
Bella is characterized by wood textures and simple, essential lines, giving the collection a unique flair while remaining true to Aran Cucine's artisan craftsmanship. The collection of kitchen cabinets and coordinating living room storage cabinets features 28 mm thick doors in a variety of colors and finishes including laminate, matte lacquer, glossy lacquer, and metallic. These cabinets look especially attractive with integrated c-channel or flat channel handles because of Bella's unique thickness. Bella also offers open shelving for the kitchen or living room.
Aran Cucine is committed to doing its part to protect the environment by producing its products from recyclable and ethical materials in a sustainable way. It purchases most of its wood from companies certified by the Forest Stewardship Council and has installed a diligent waste collection system within its own warehouses—90% of waste generated by the manufacturing process is recycled. The company has also built four solar power plants with the goal of becoming completely self-sufficient in its energy needs.
Download the Bella catalog