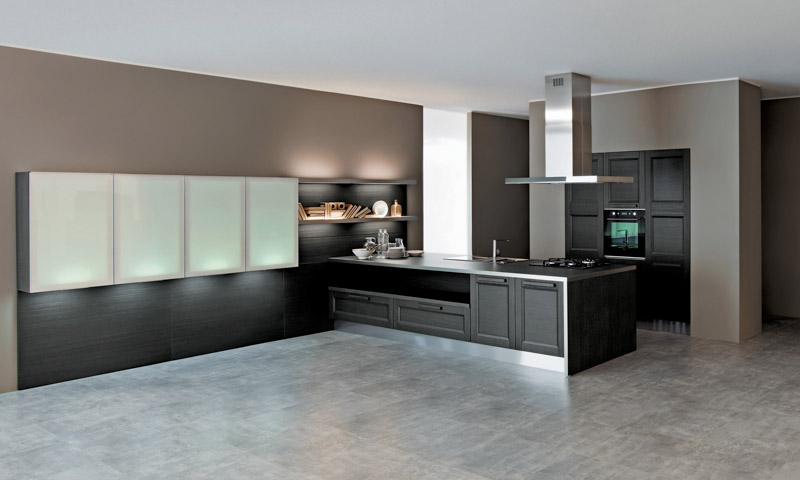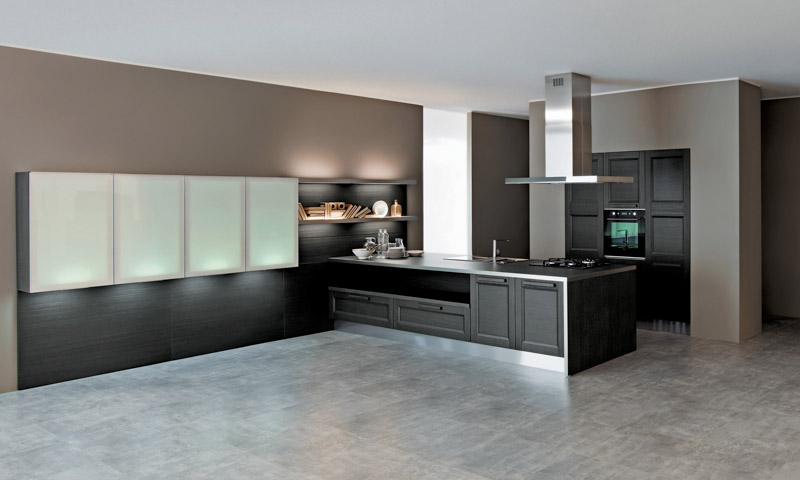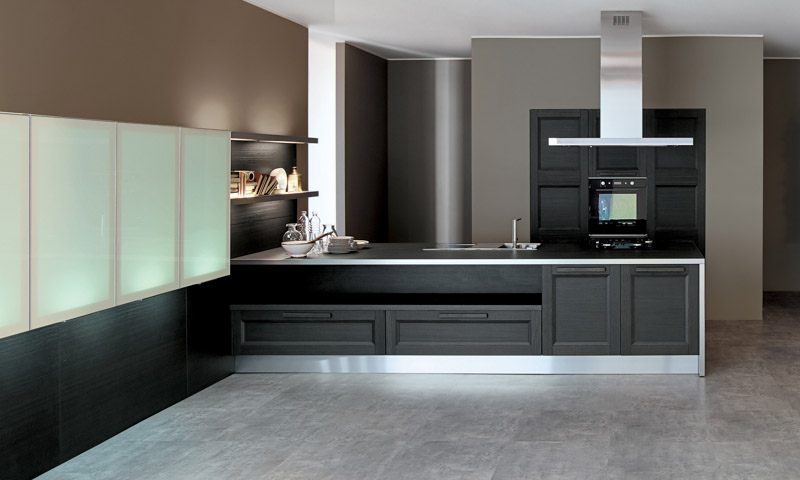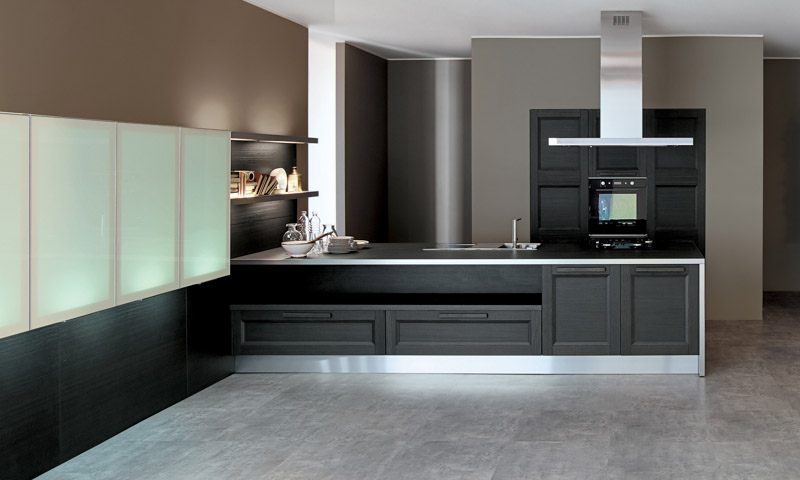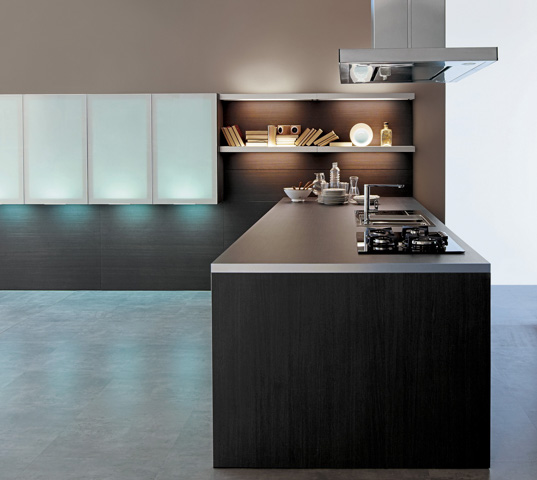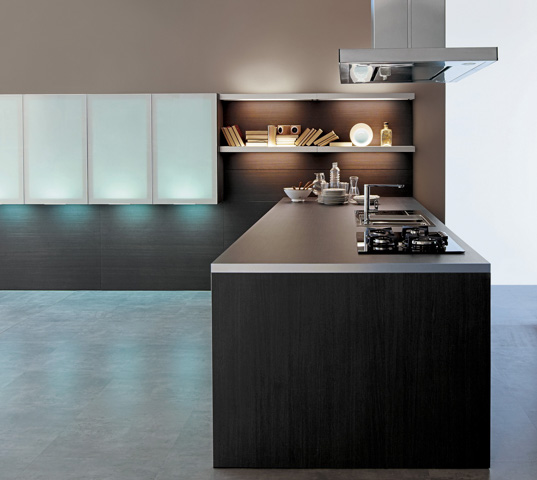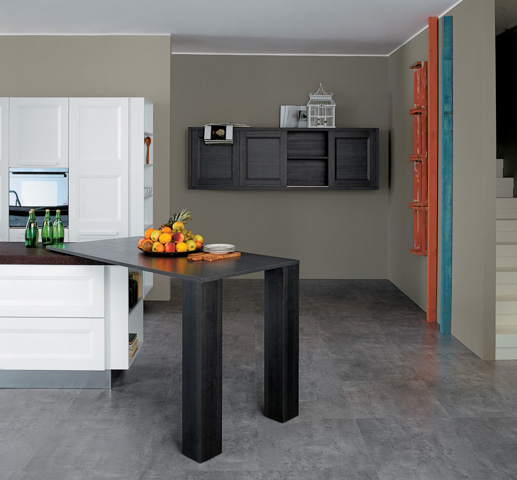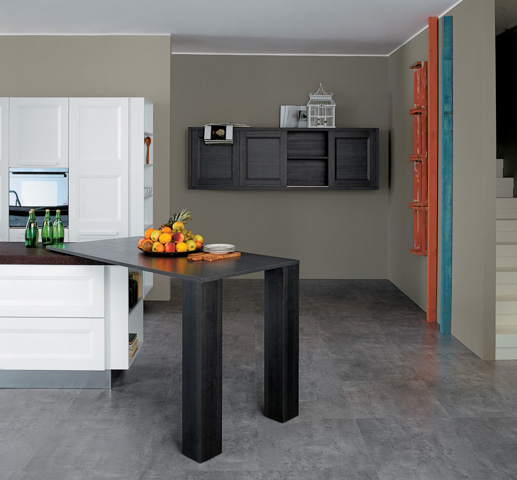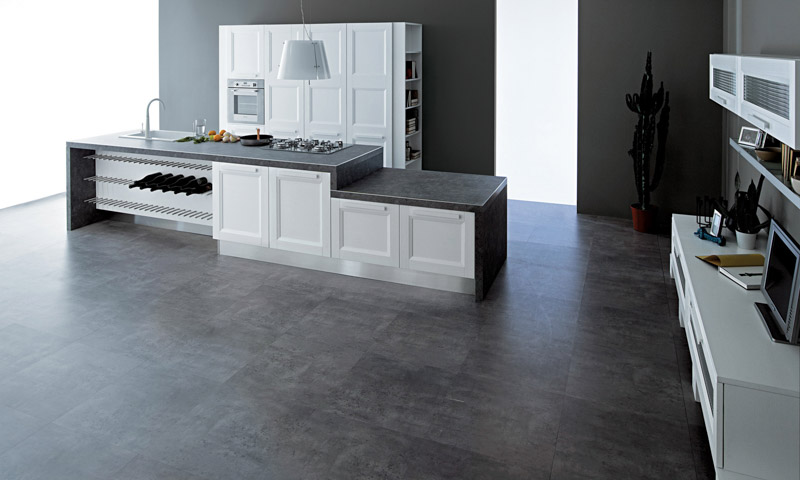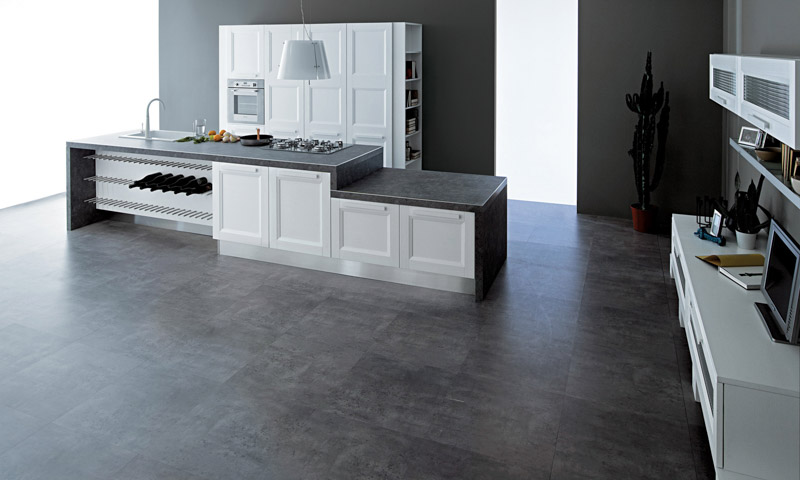 A beautiful contemporary cabinet collection reflecting Aran Cucine's commitment to protecting the environment. Aqua is our best selling kitchens.
Aqua reflects Aran Cucine's commitment to protecting the environment: Every finish in this collection is created using non-toxic, water-based paints. The 25 mm thick door is framed in brushed yellow pine accenting the wood grain that is smooth to the touch. This is a contemporary kitchen with just a hint of the traditional; flat panel cabinets featuring four minimalist chrome-plated handle options, a subtly recessed center panel, and textured glass cabinets, all available in six classic colors. The simple design is suitable for both rustic and modern homes. Additional cabinets and 38 mm thick shelving offer seamless integration between the kitchen and living room areas.
Aran Cucine is committed to doing its part to protect the environment by producing its products from recyclable and ethical materials in a sustainable way. It purchases most of its wood from companies certified by the Forest Stewardship Council and has installed a diligent waste collection system within its own warehouses—90% of waste generated by the manufacturing process is recycled. The company has also built four solar power plants with the goal of becoming completely self-sufficient in its energy needs.
| | |
| --- | --- |
| Return to product category >> | |