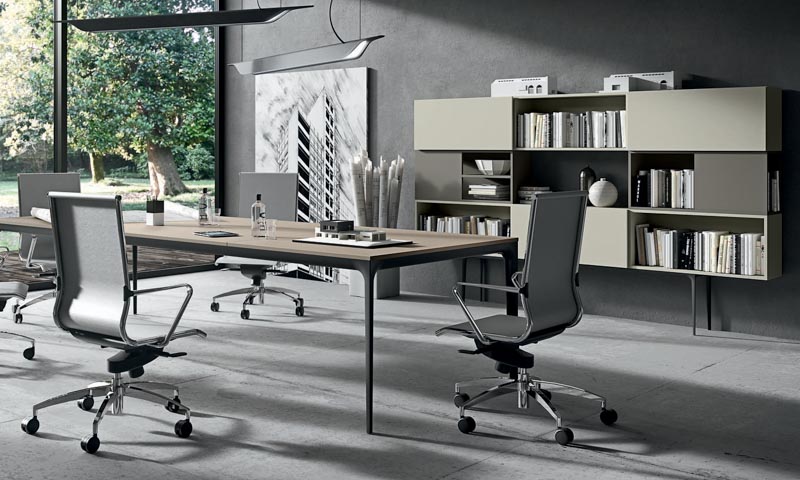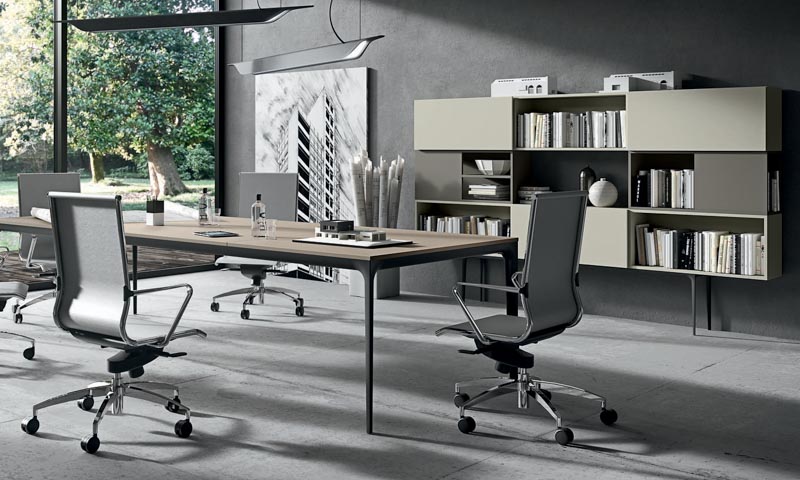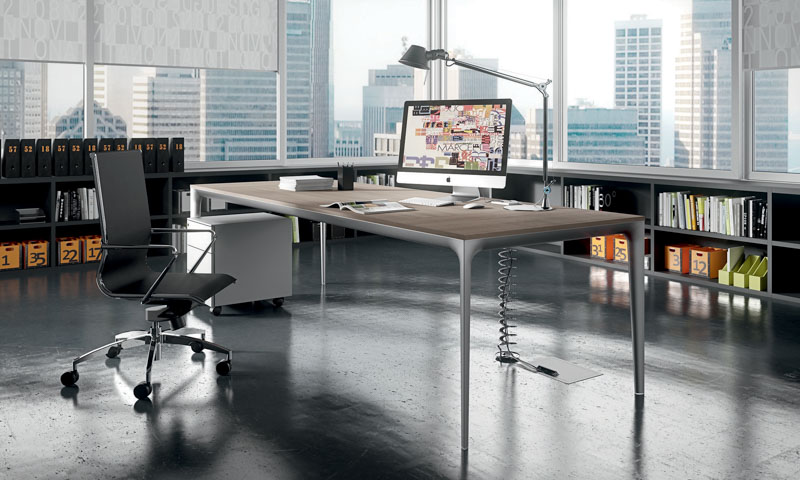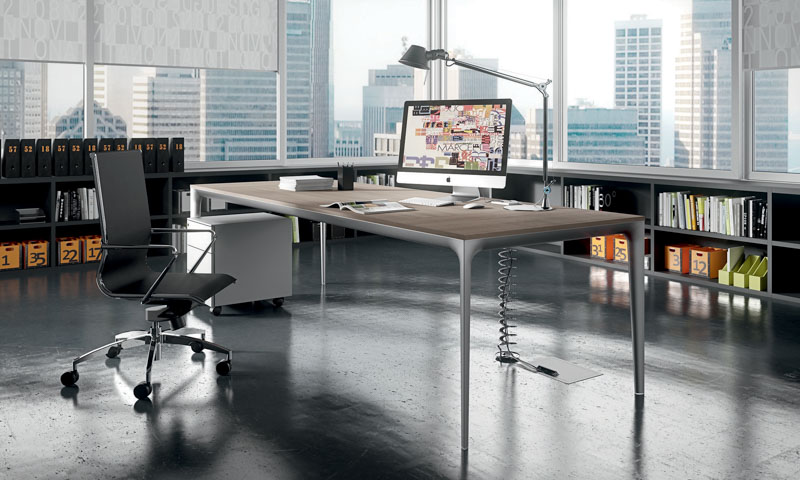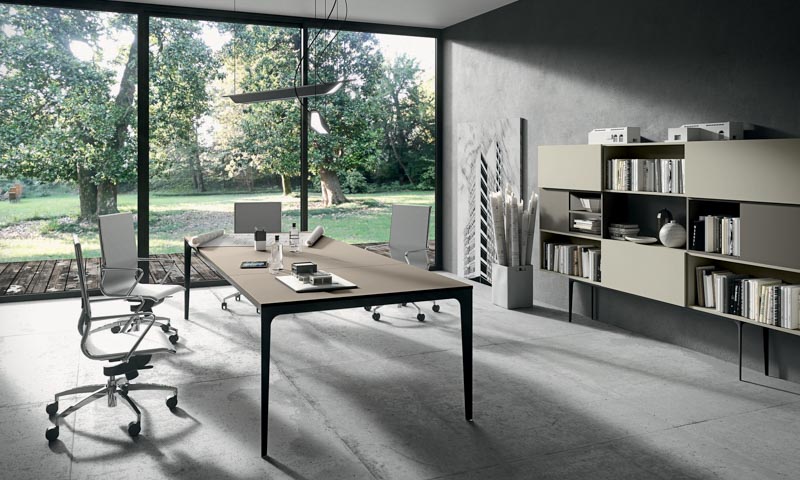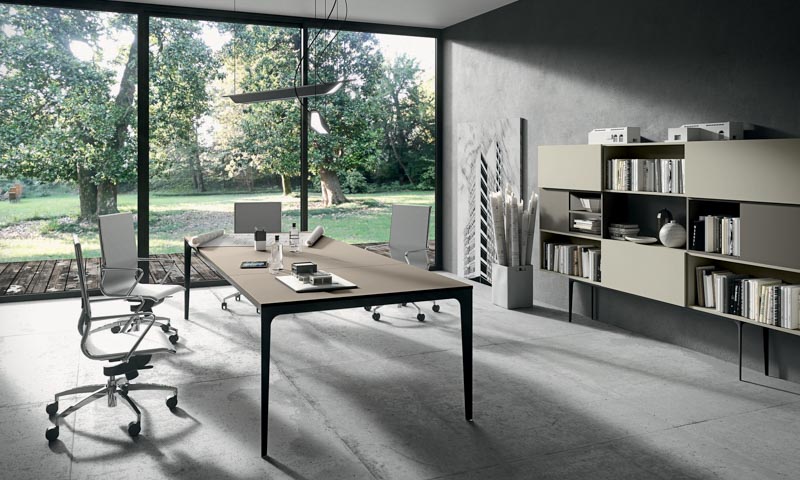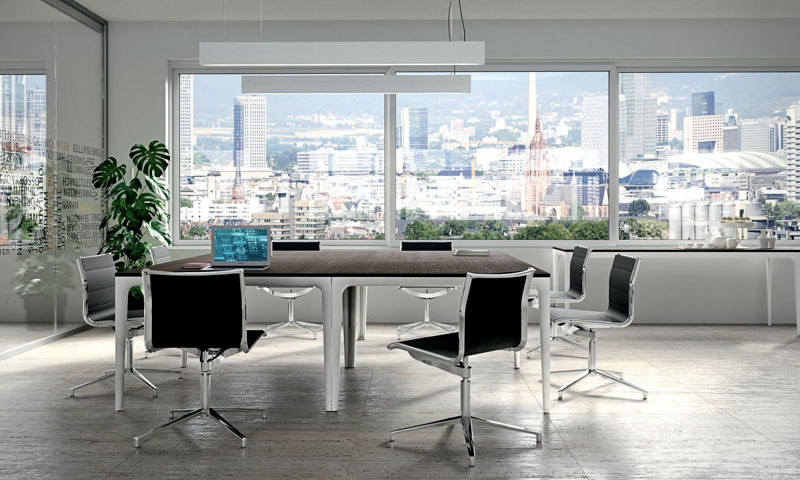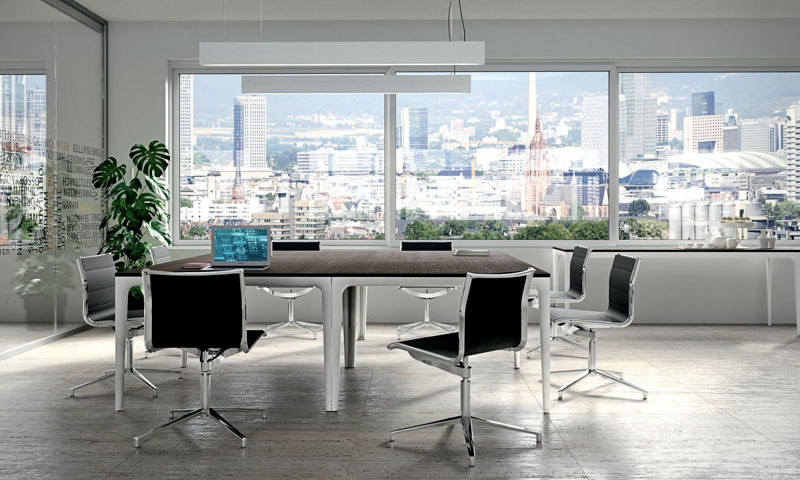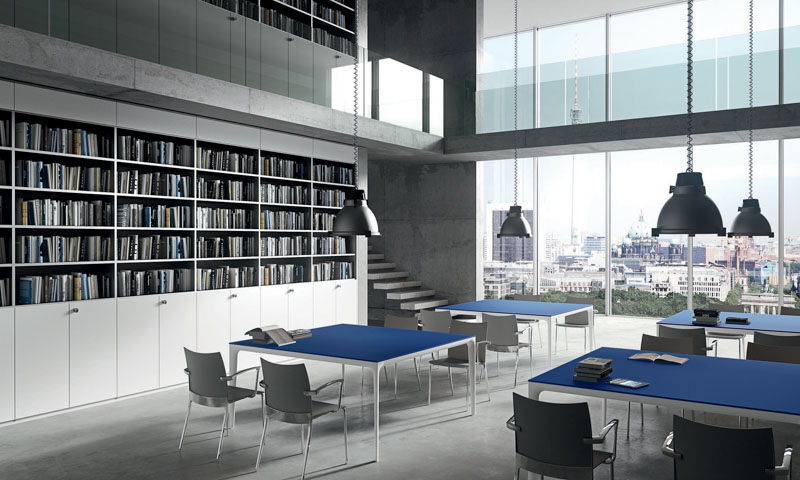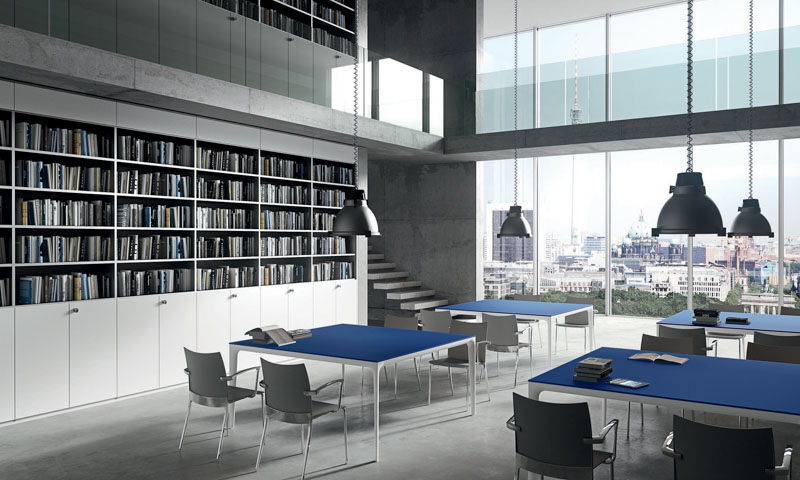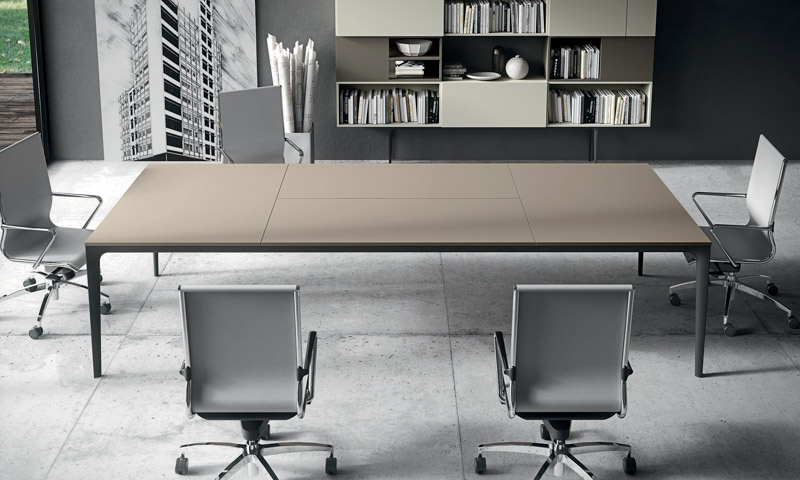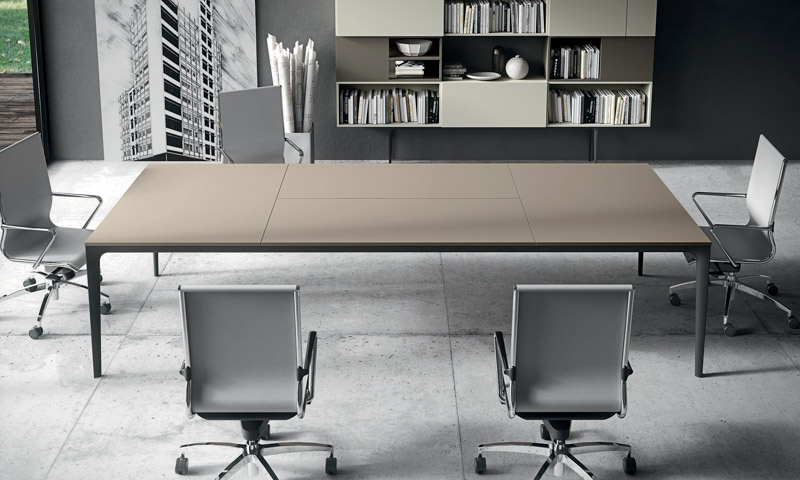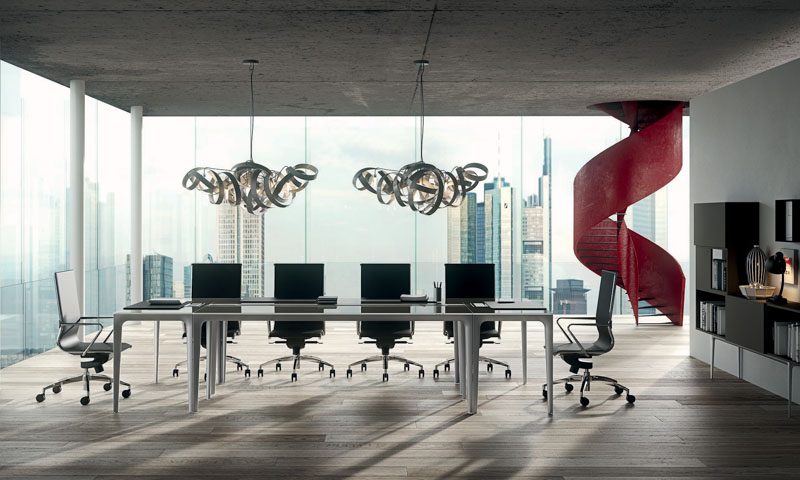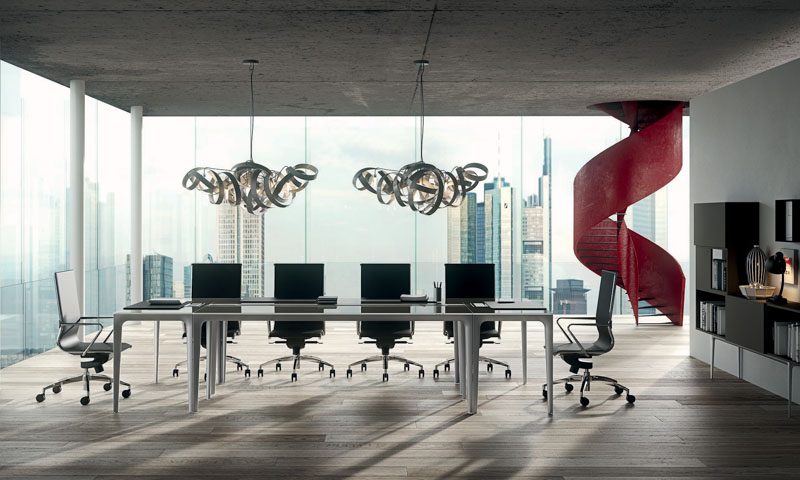 A stunningly modern collection of office tables and cabinets at the intersection of design and durability.
Opera is a collection of worktables for single or multiple users, conference rooms, and libraries with accompanying open bookshelves and cabinets. The collection is designed with an aluminum base combined with wood, glass, and matte finishes. Each piece is at the same time an example of modern, elegant design and durable enough to withstand the wear and tear of everyday use.
About Newform Ufficio
Newform Ufficio is a division of Aran World, one of Italy's most respected kitchen, closet, and furniture design and manufacturing firms. For over 50 years, Aran World has provided Italian style and quality of home furnishings in over 120 countries around the world.