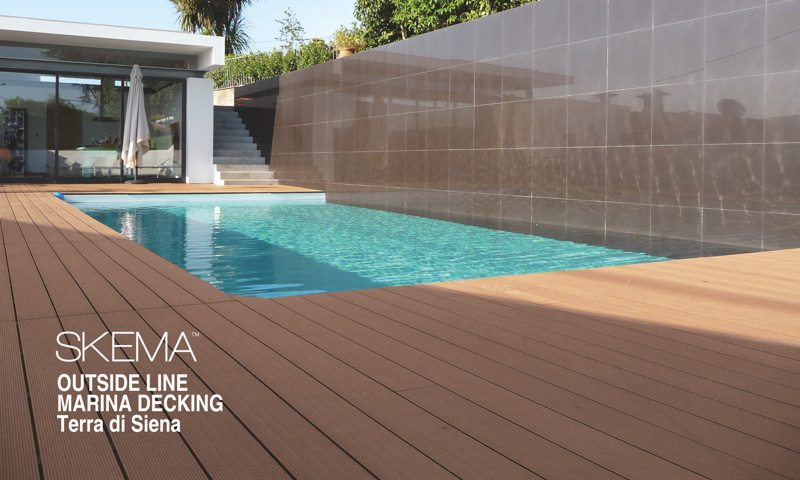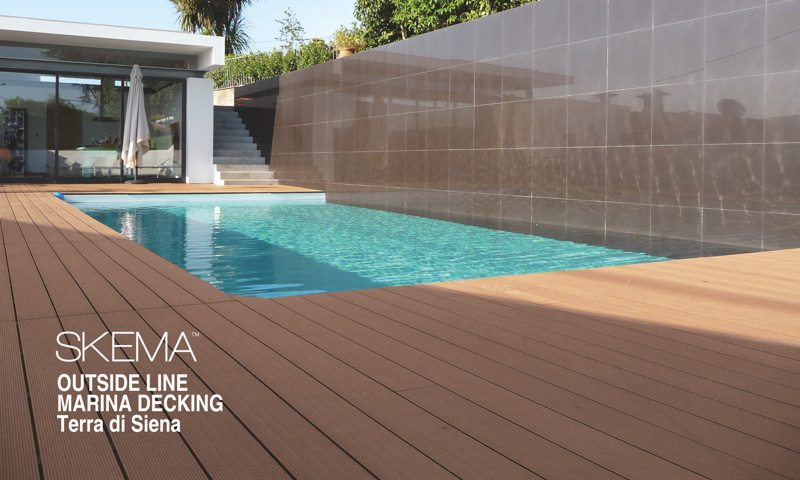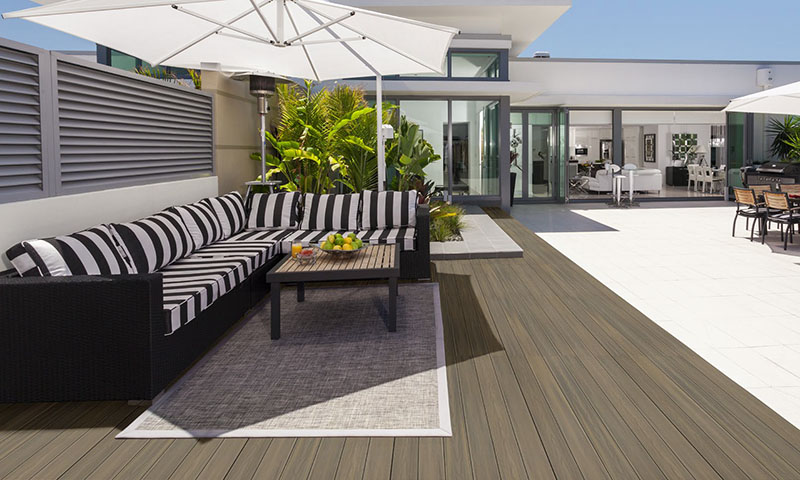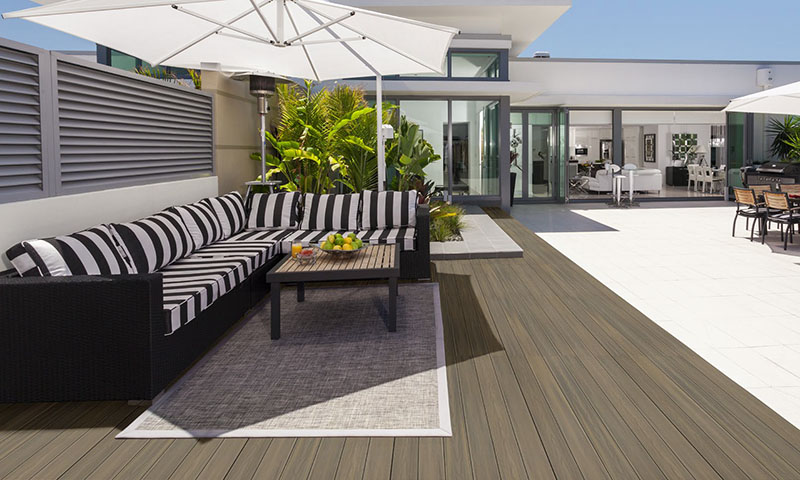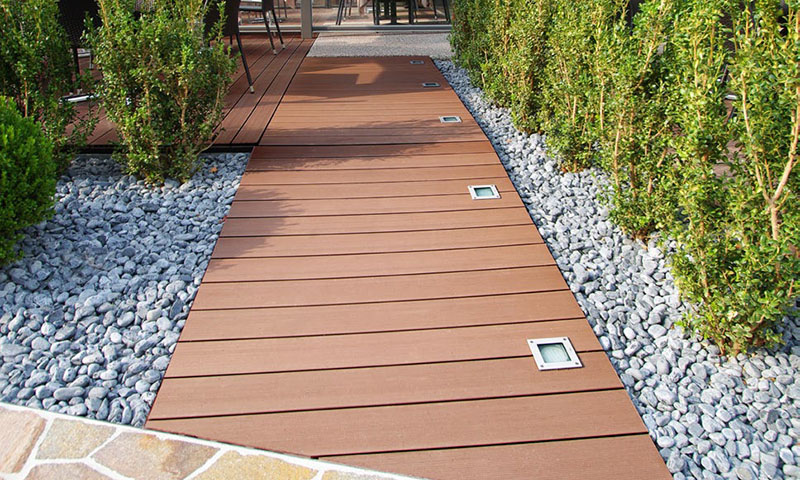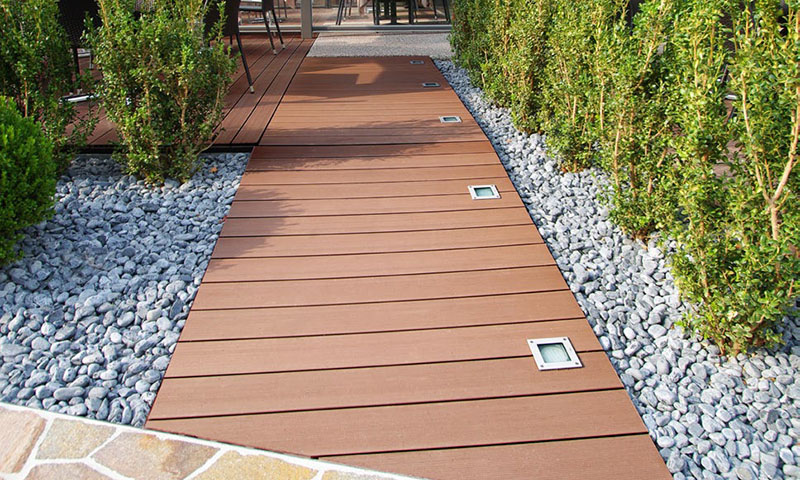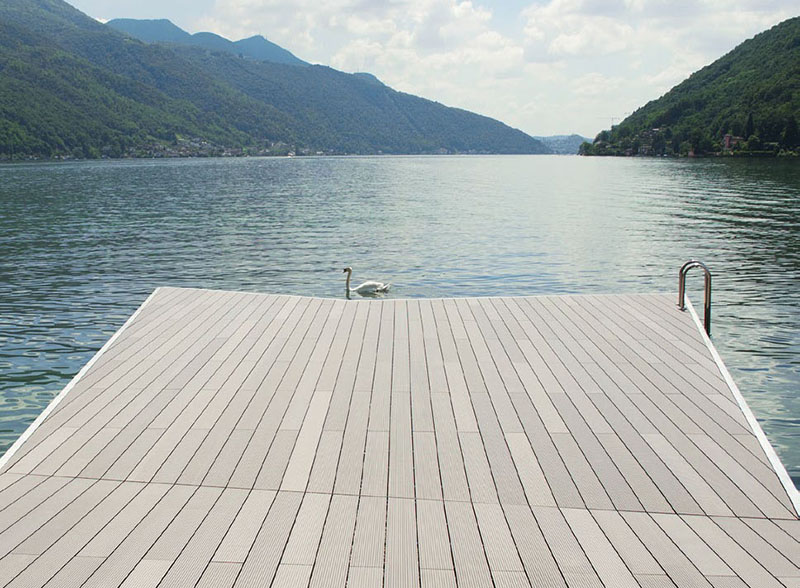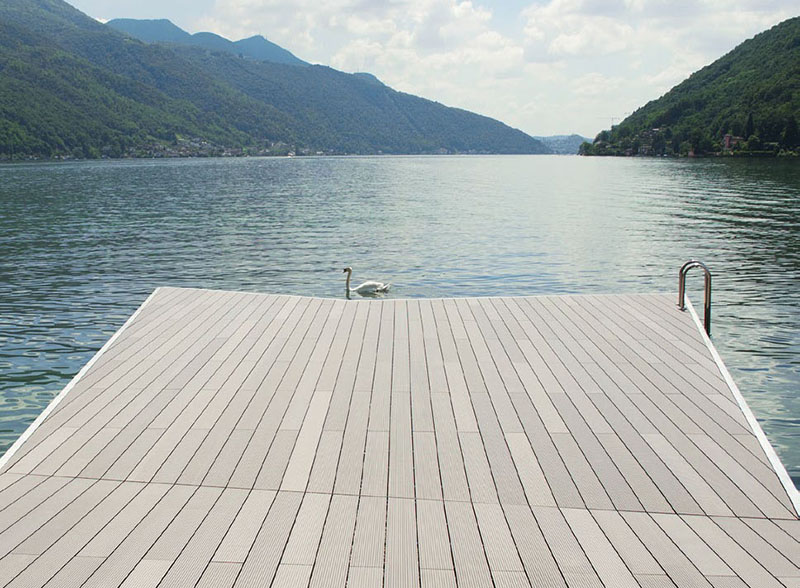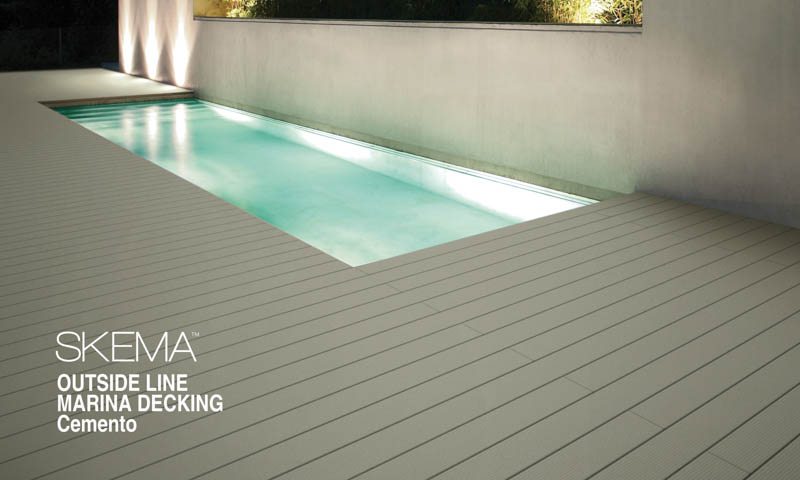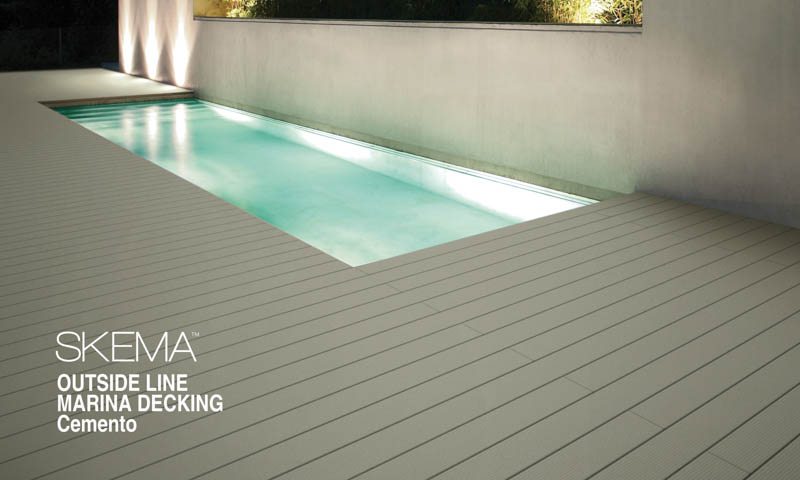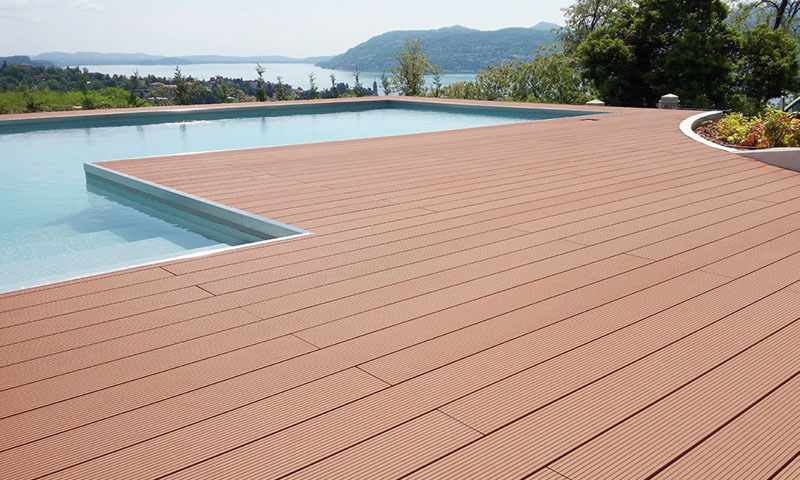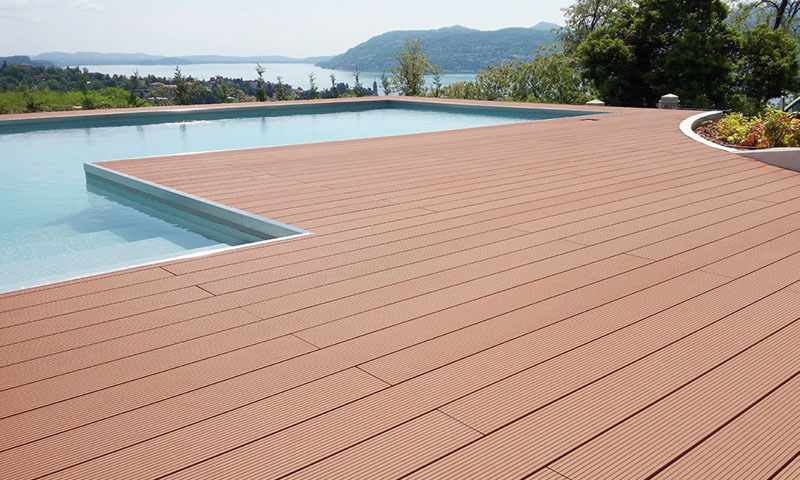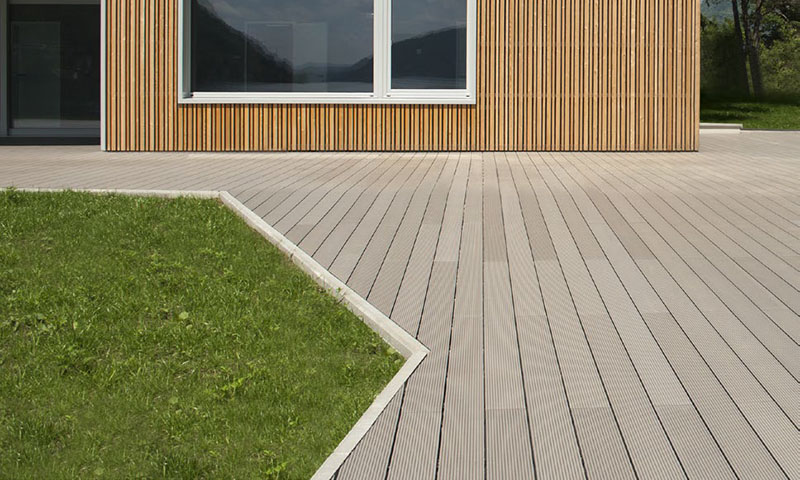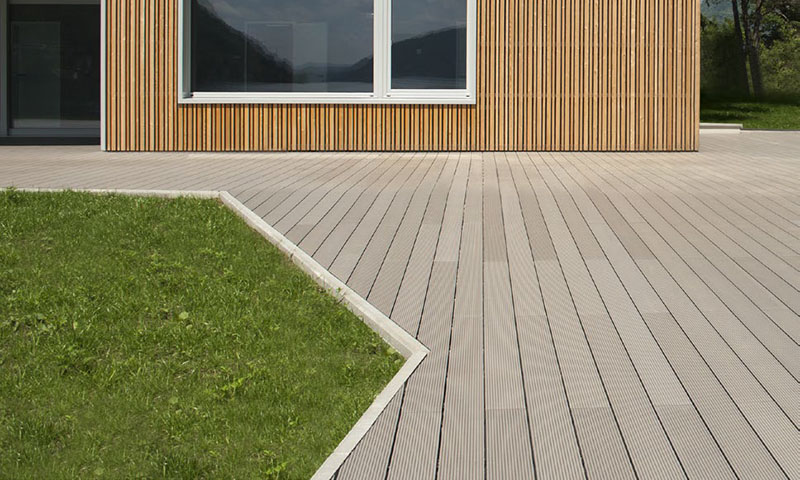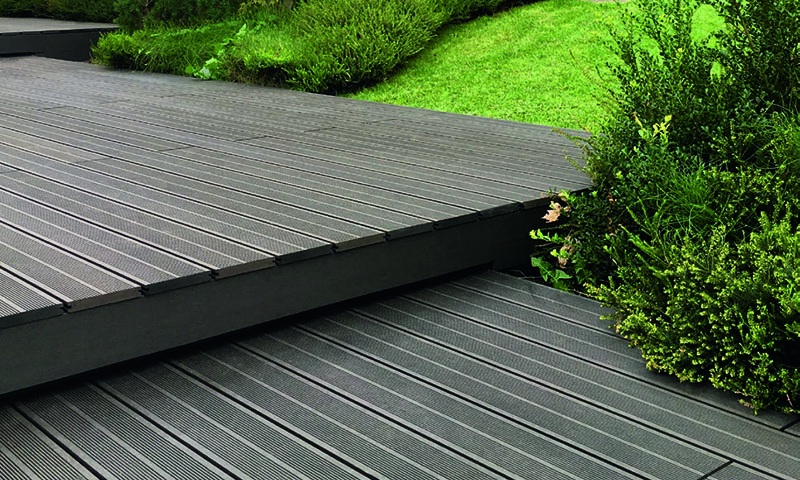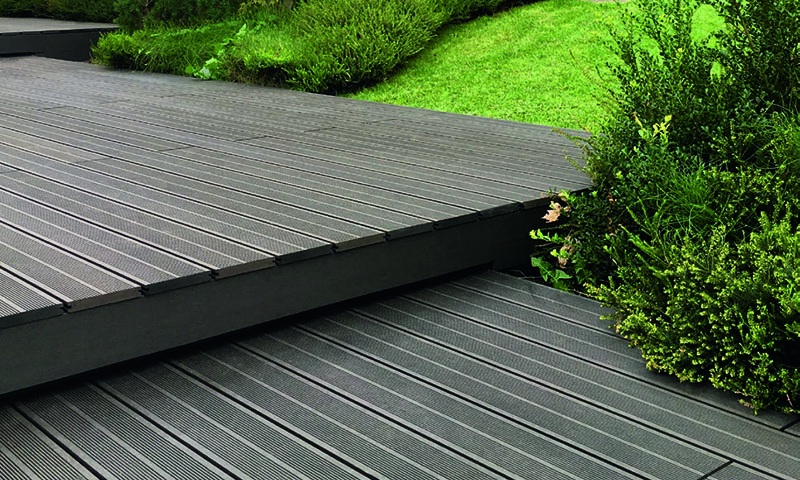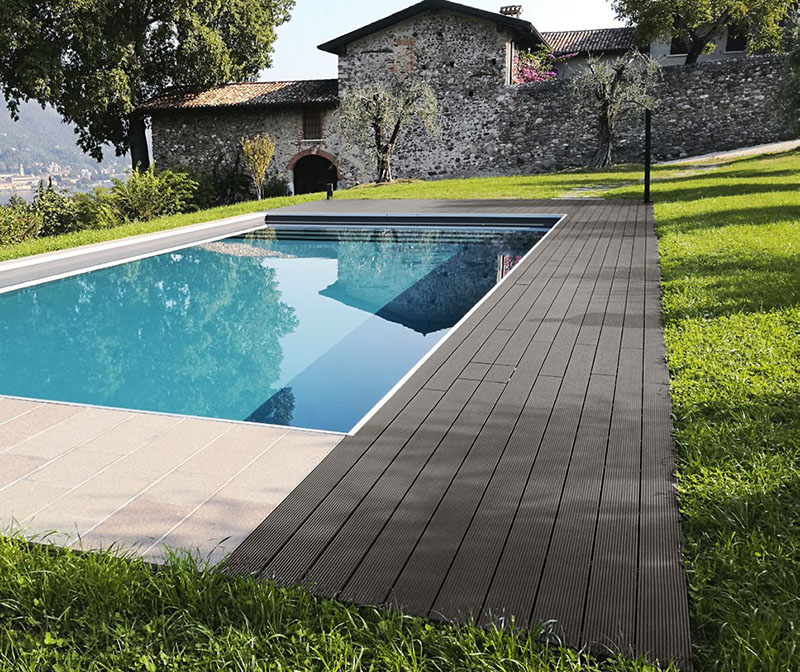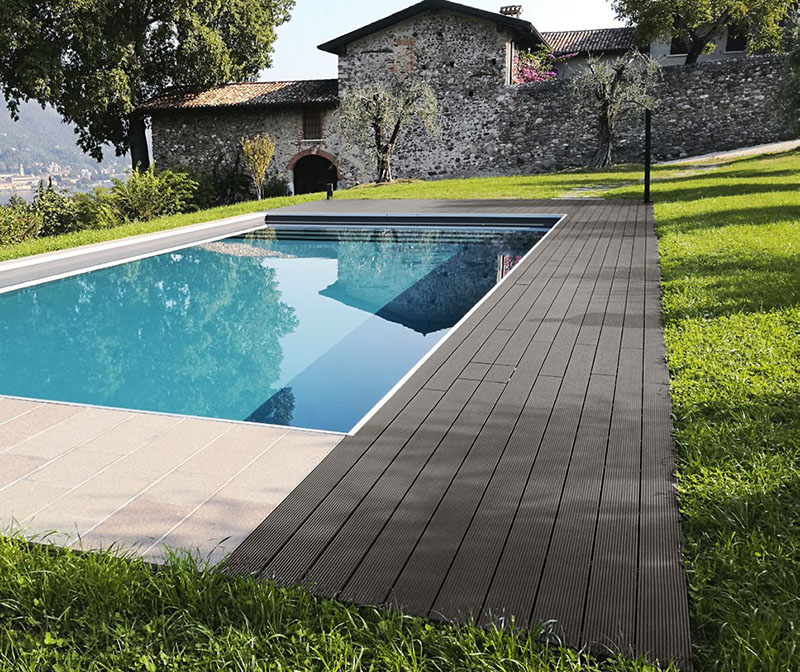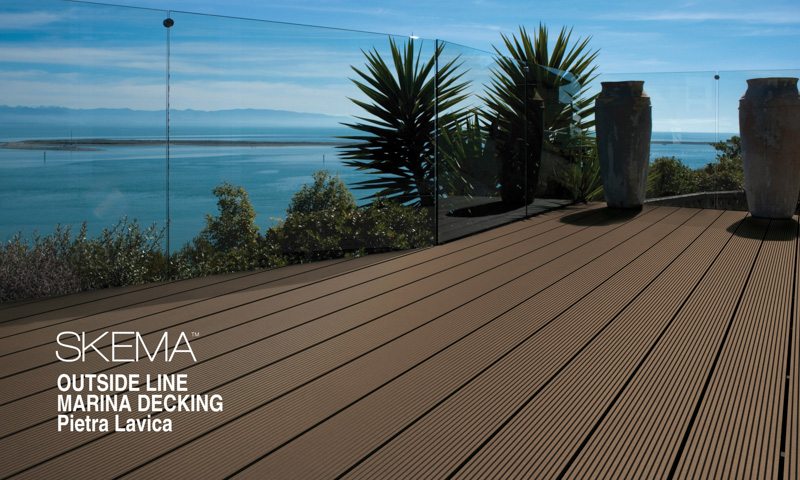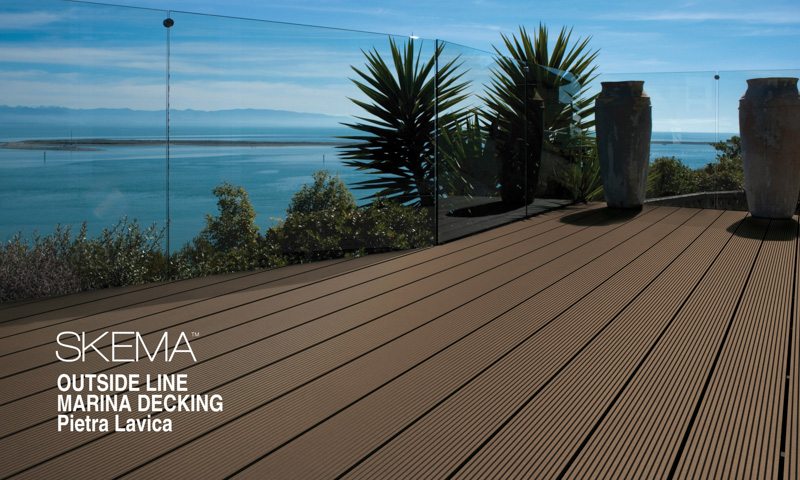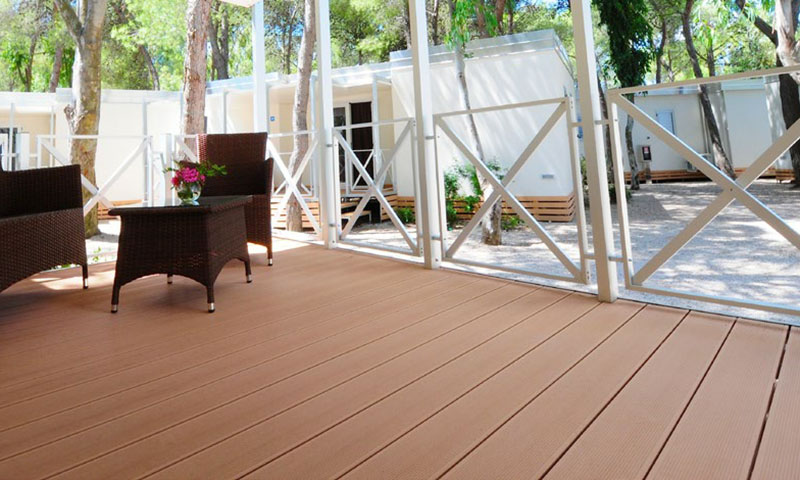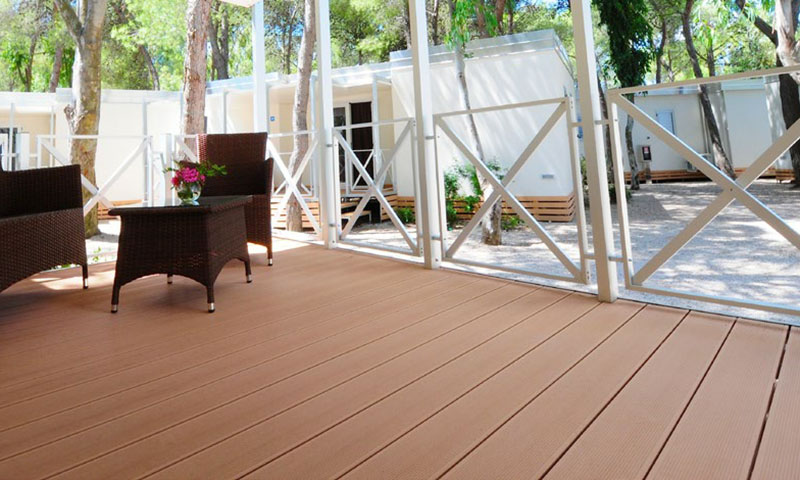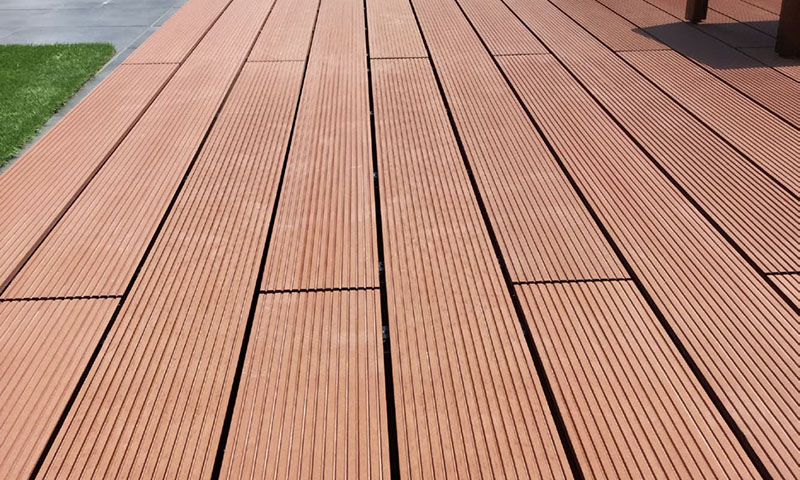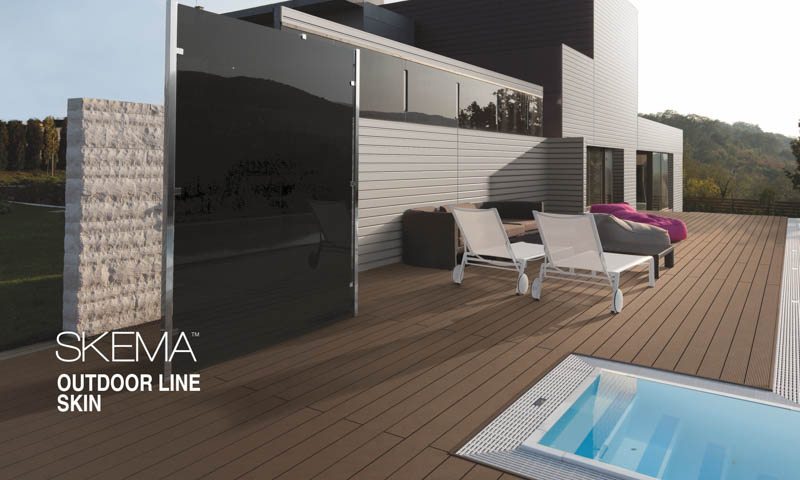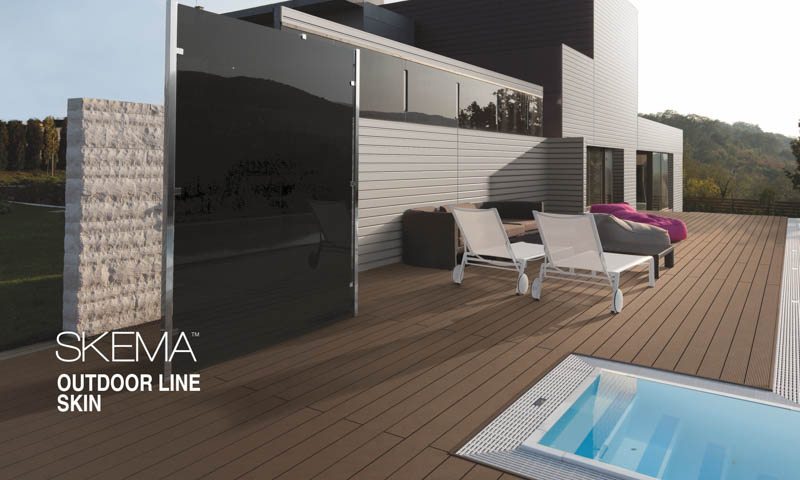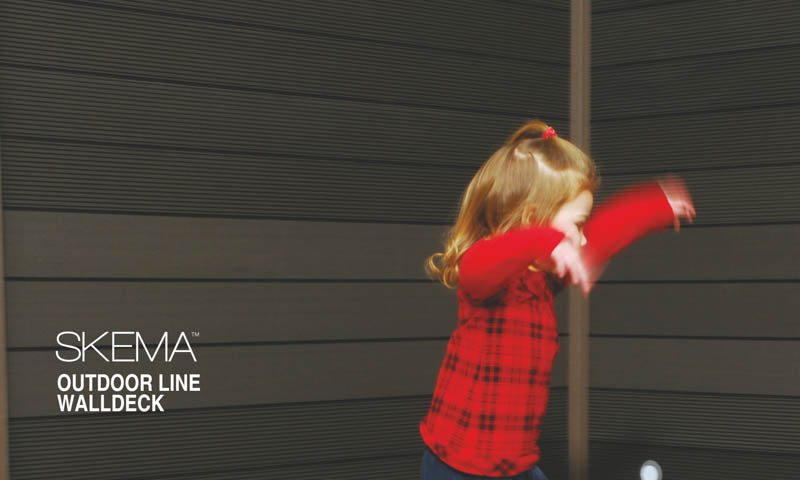 Skema outdoor composite decking systems are environmentally friendly, highly durable, water-resistant, and low maintenance.
Outside is Skema's innovative line of outdoor composite surfaces using high-quality materials and production processes. Outside includes the Marina line of outdoor decking: Marina Classic, Marina Compact, and Marina Real. Other similar outdoor products are available for vertical uses—call for more information.
Skema decking is made of WPC (wood polymer composite)—a compound made of wood fibers and polyethylene, which combines the resistance and aesthetic properties of wood with the durability and easy maintenance of polyethylene. This is innovative decking material is made possible through the use of modern technology and polymer processing.
Skema's composite decking is resistant to chipping, cracking, breakage, and other deformations, and it's naturally resistant to pests, fungus, and bacteria. Your new wood deck will be environmentally friendly, durable, and water-resistant. Installation is quick and easy,  and the deck planks are 100% reusable.
Marina Classic
Marina Classic is perfect for all outdoor flooring uses—terraces, pool areas, roof-top gardens, walkways, patios, gazebos, and more. The WPC planks are eco-friendly, easy to install, long lasting, and practically maintenance free. They also feature a draining function.
Marina Real
Marina Real is made from the fusion of wood fibers and polyethylene. It is made with 100% recycled materials and is free of adhesives or chemical substances. Marina Real planks are encapsulated with a polymer film making them waterproof and extremely resistant, protected from molds and deterioration. Marina Real has an ultra-natural design. The wood veins are enhanced on one side while the other is smooth. This is a low-maintenance and easy-to-clean outdoor decking solution that won't absorb liquids or stains.
Marina Compact
Marina Compact designed for curved, beveled, or steep surfaces, ideal for terraces, pool areas, roof-top gardens, walkways, patios, and more. Made with WPC this composite decking is eco-friendly, easy to install, long-lasting, and practically maintenance free.
Browse a small selection of images featuring Skema's decking above, download the catalog below, or call us today to schedule your free, no-obligation consultation.
Skema began manufacturing pre-finished floating laminated flooring with HDF base support in 1992. Today the company offers a complete range of flooring systems for your home, office, and indoor and outdoor public spaces. Skema is committed to protecting the environment by using sustainable materials and processes.