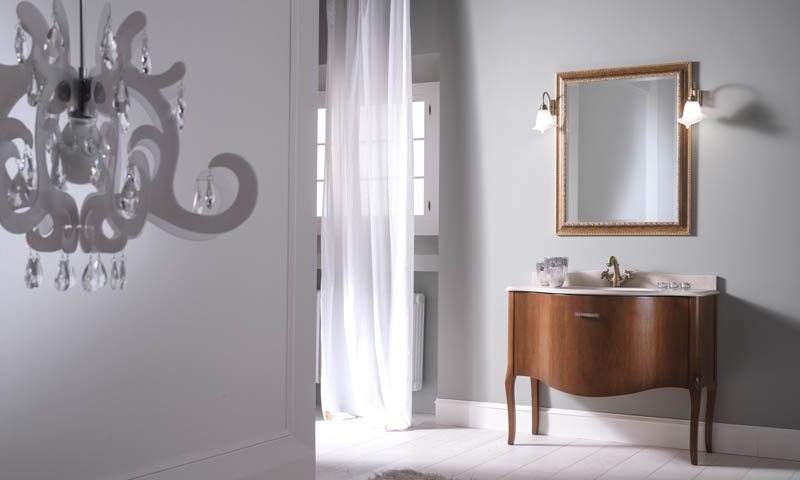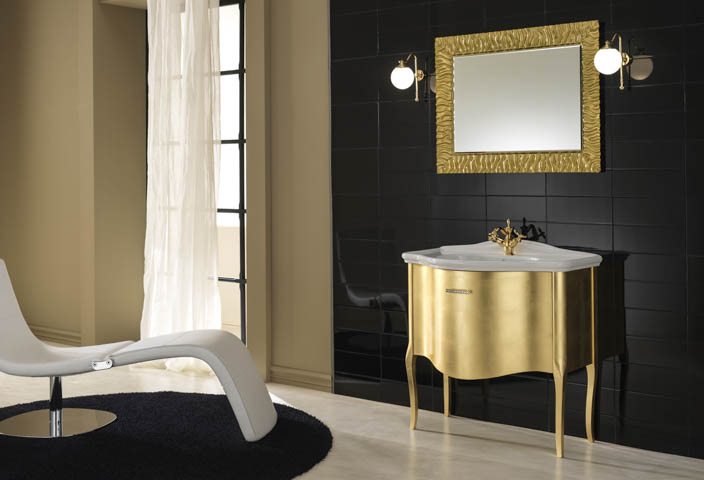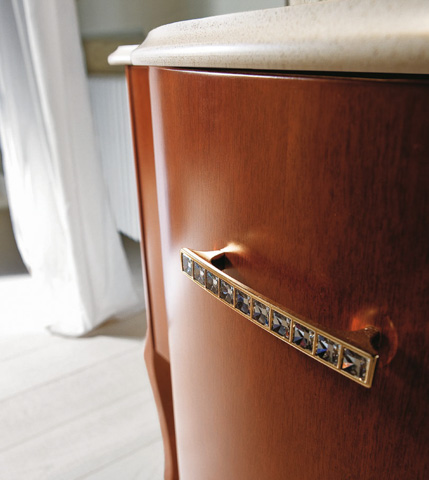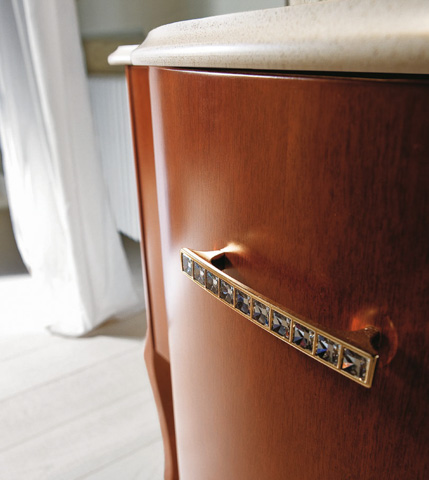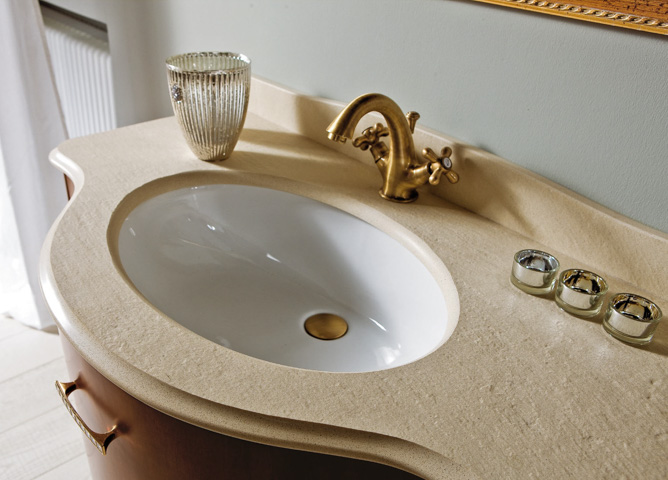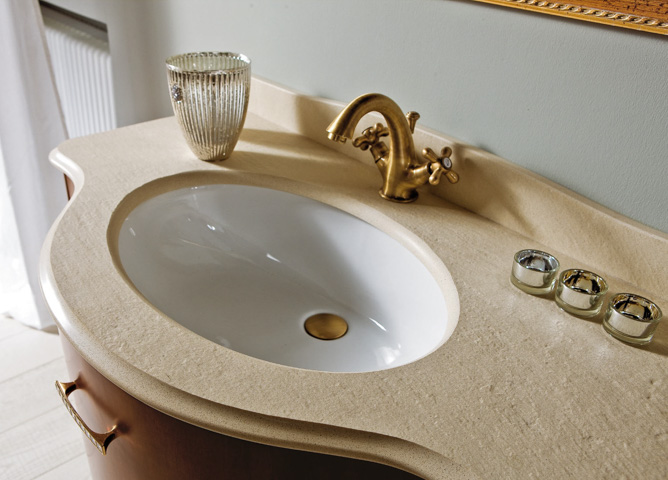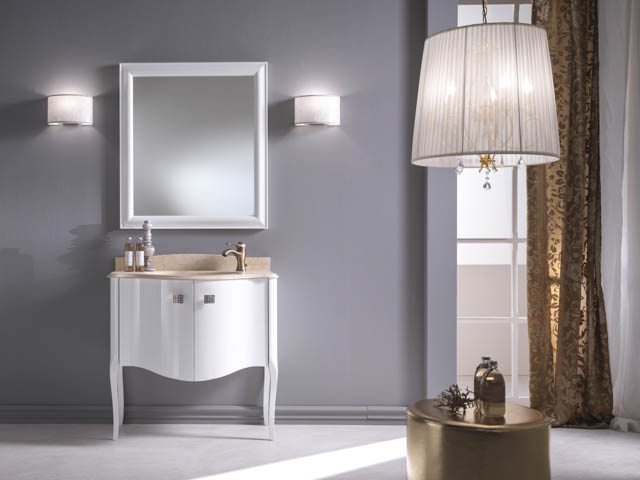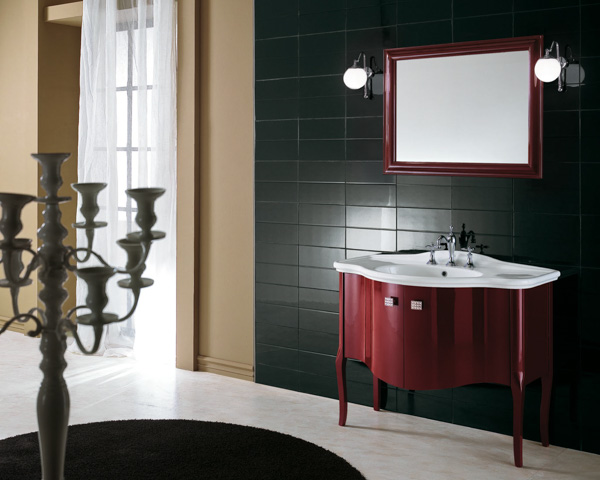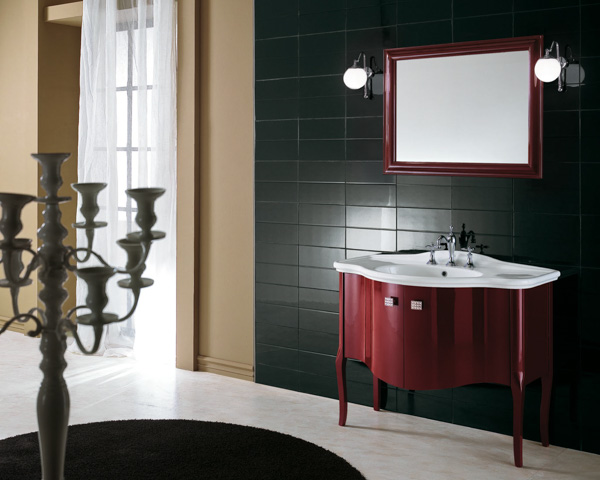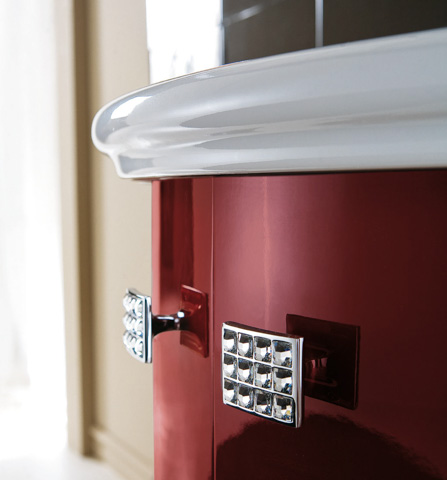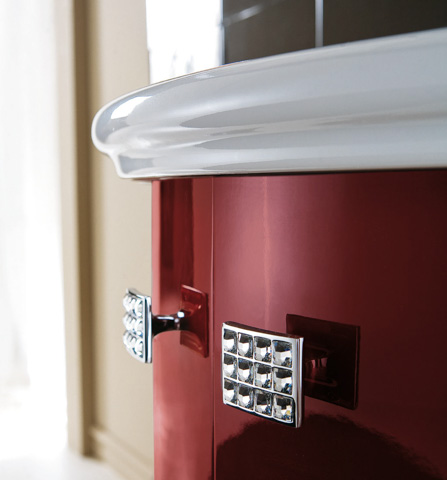 Traditional bathroom vanities in the Queen collection offer soft, clean design of harmonious and evocative shapes.
Washbasins and cabinets are each realized from different materials. You'll be amazed at the range of colors of beautiful lacquer available: blues, greens, reds, grays, and purples, plus metallic gold, silver, bronze, and walnut. The countertop is available in three dozen colors and styles of quartz, marble, and granite. Queen shows us the secret formula for well being at home: Surround yourself with beauty and style.
BMT Bagni has been a family-owned company since 1971, offering original design, high quality, and exceptional finishes that are 100% produced in Italy. Forty years later, the company stays true to its artisan roots while integrating modern technology into its manufacturing process. BMT is committed to protecting the environment through the use of renewable energy and in-house recycling programs.
Download the Queen catalog