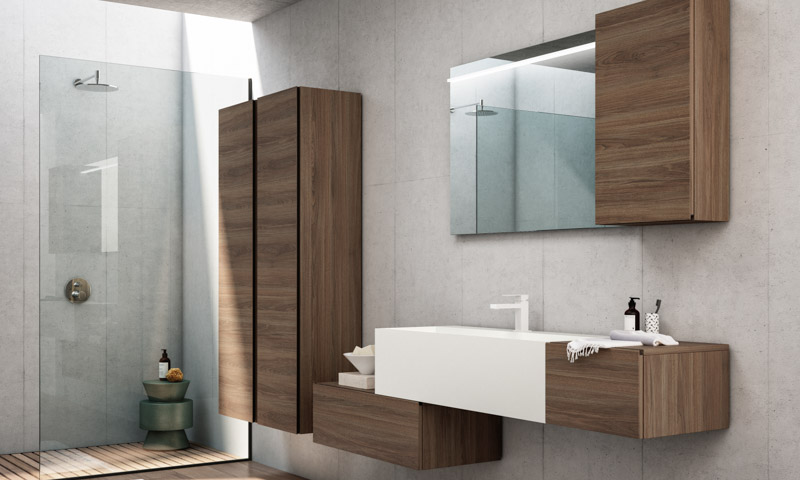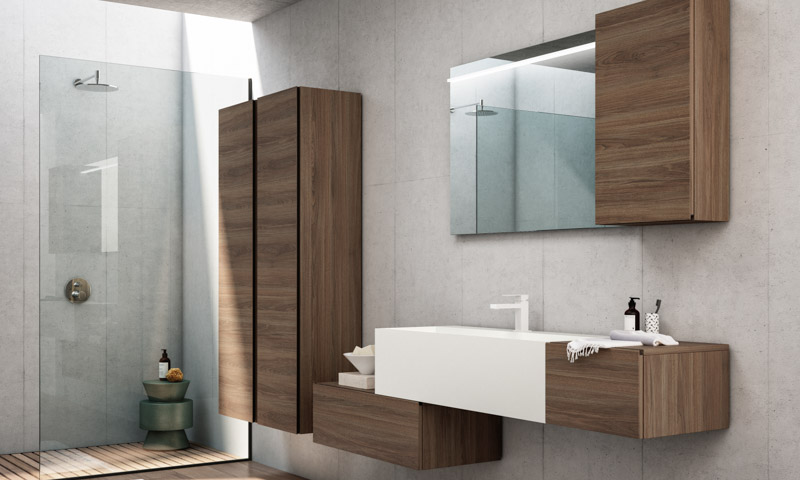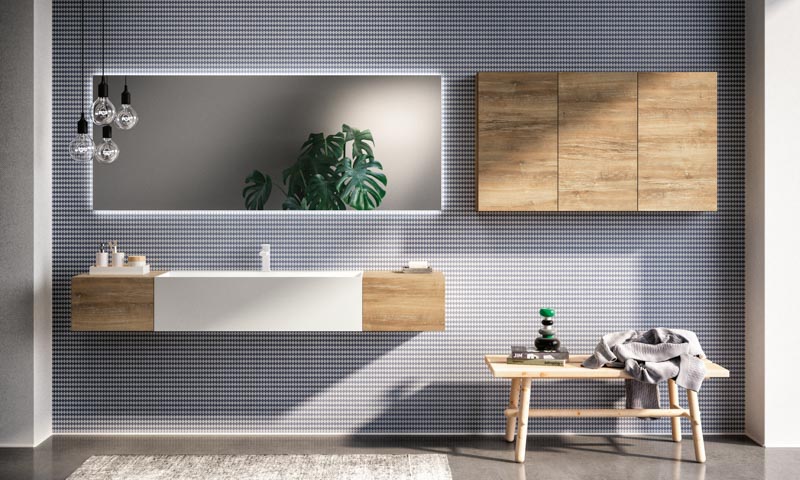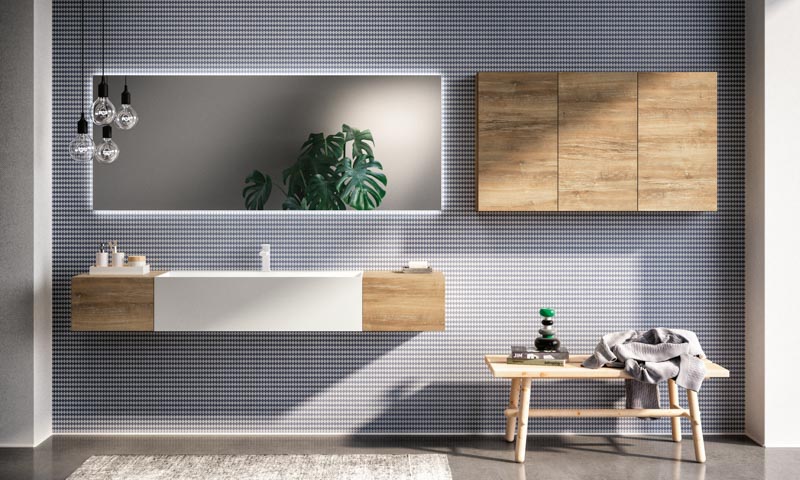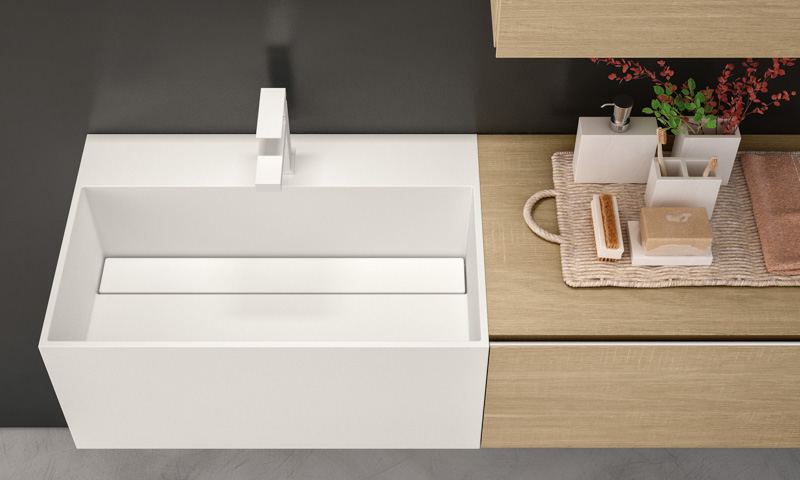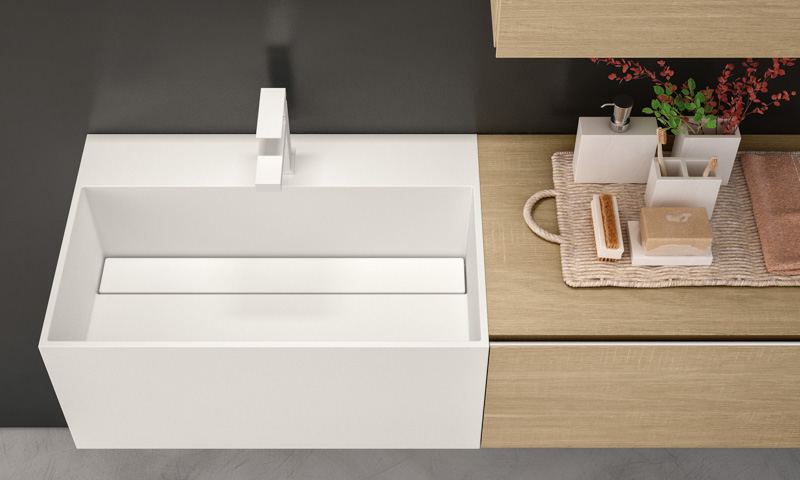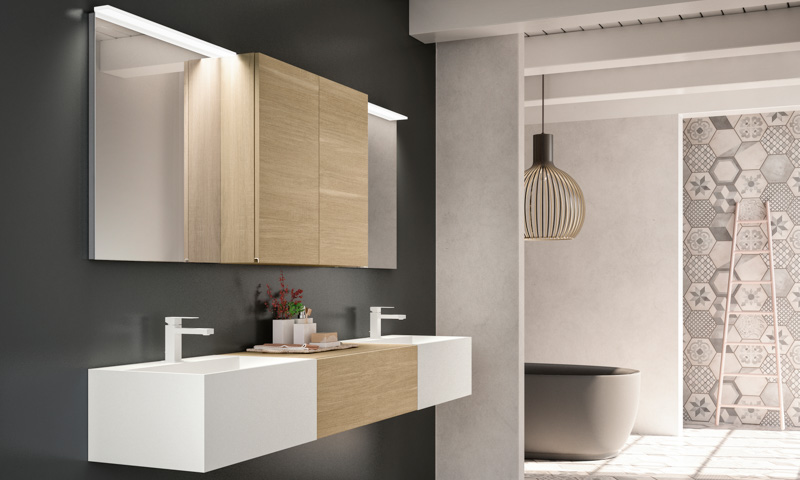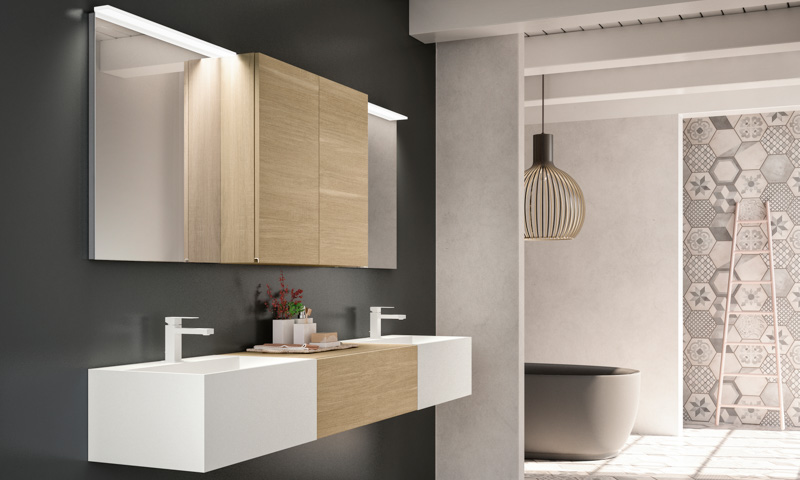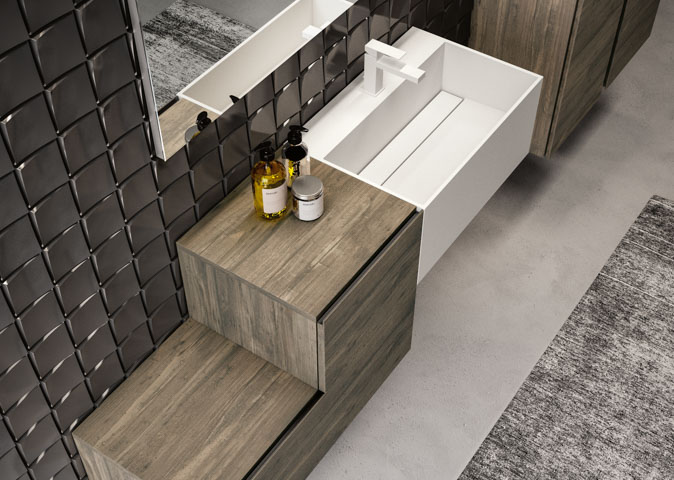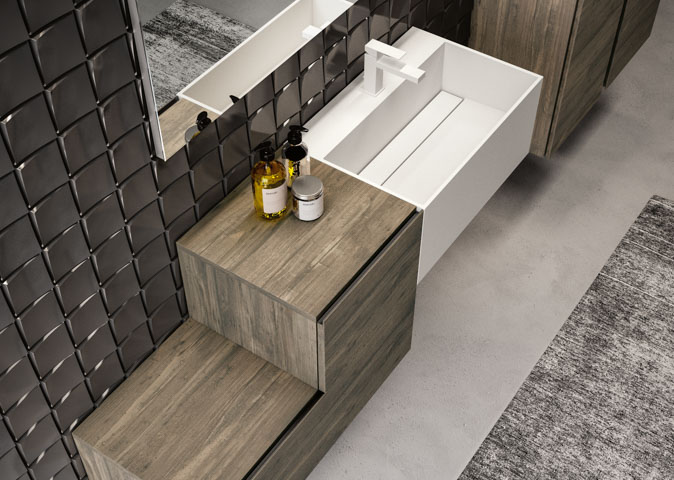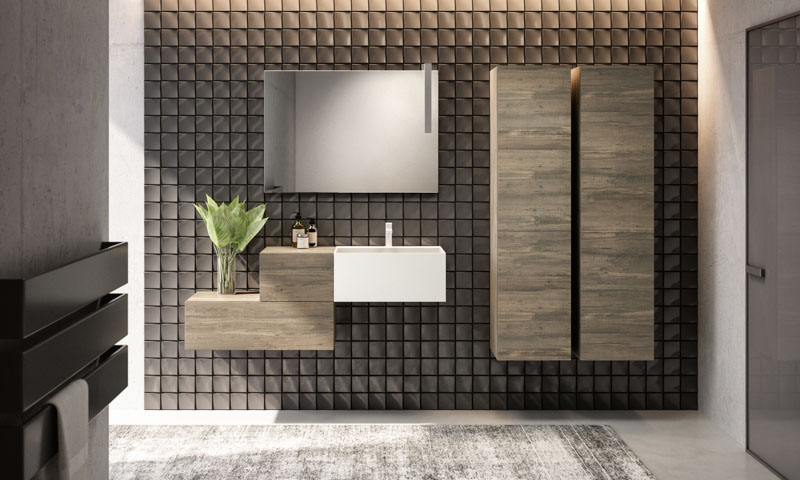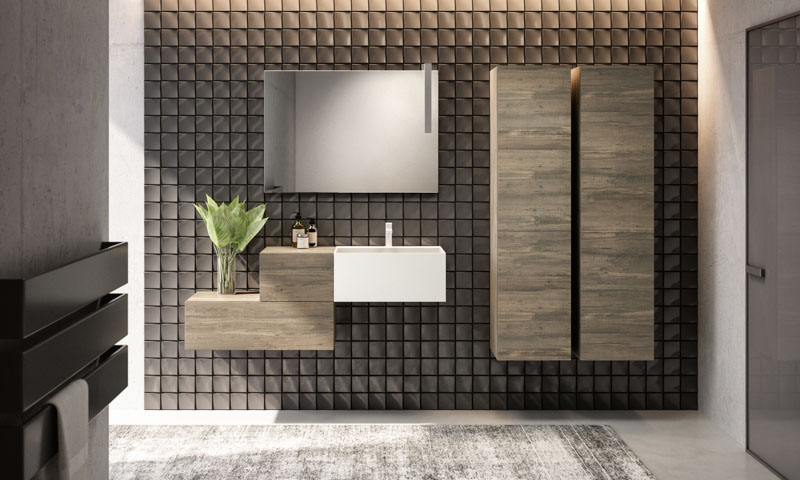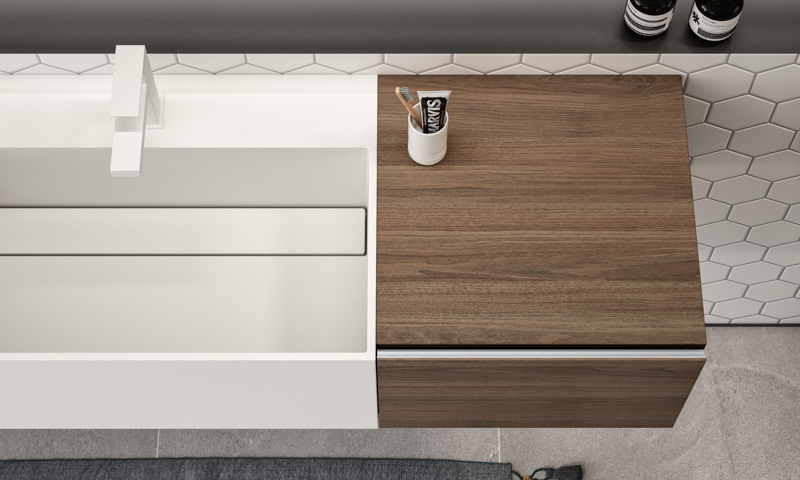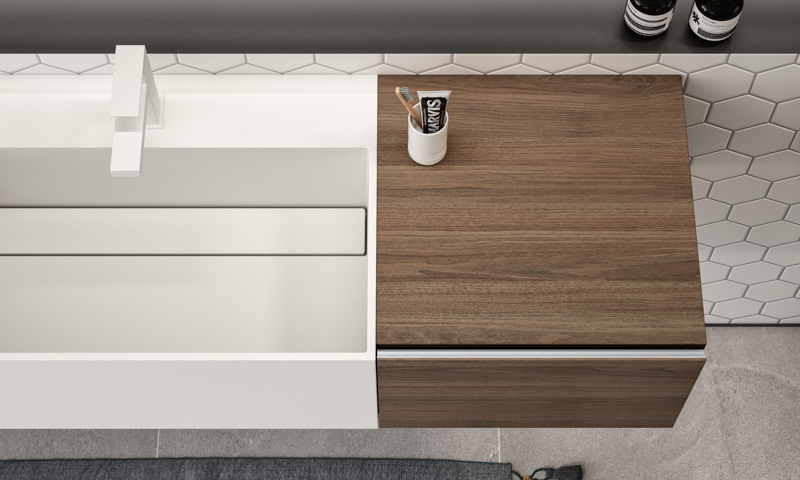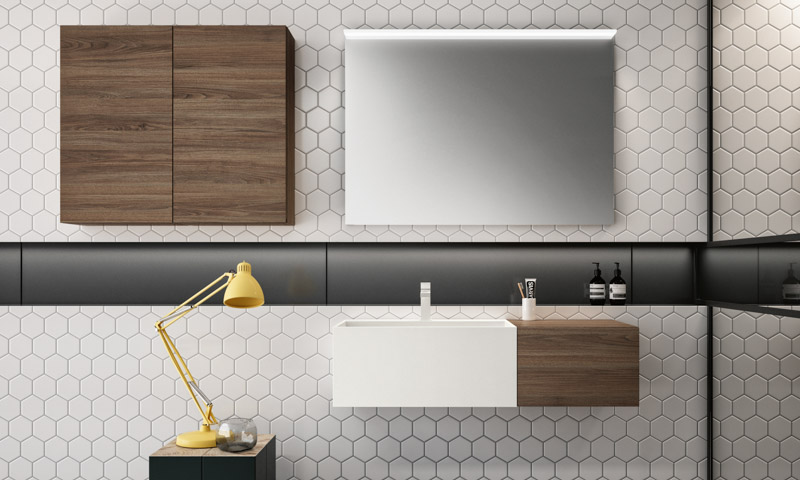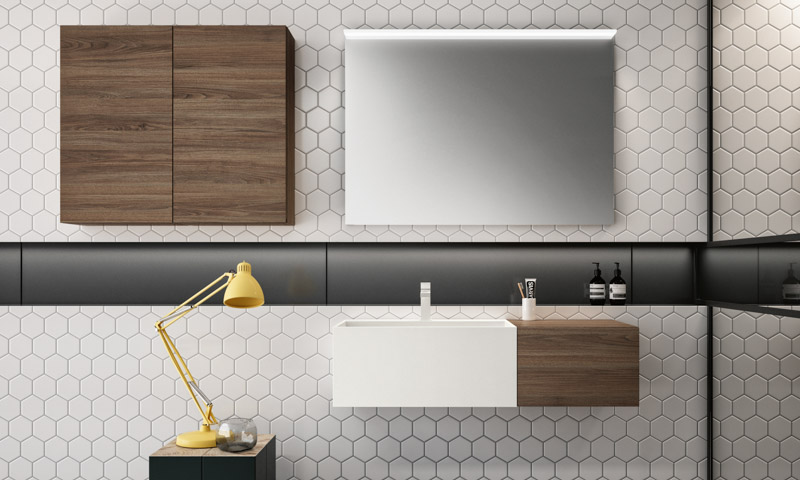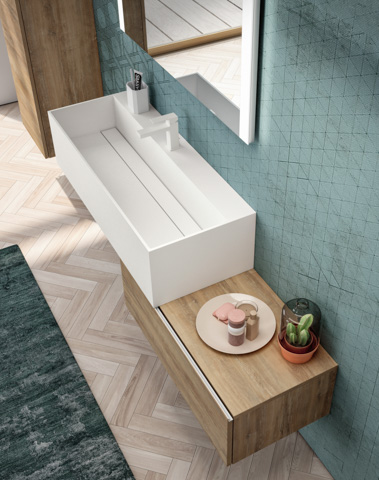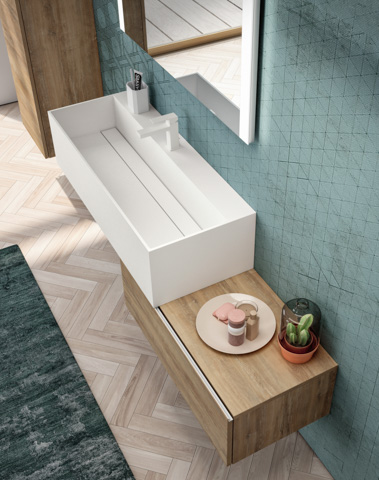 Cubik is a beautiful collection of floating bathroom vanities and open shelving featuring with clean lines and natural materials.
Cubik (formerly the Stratos collection) by GB Group is a modern floating bathroom vanity collection designed for convenience and quality. Vanities, cabinets, and shelving are waterproof and easy to clean. The base elements of Cubik are available in two widths, 19.5″ and 39″ and measure 10″ high and 15.5″ deep. The front face of the vanity is available in striped Technicolor, grey Technicolor, white Tecnolite, or in one of 35 matte or glossy laminate finishes for maximum customizability.
This is an elegant and practical bathroom, with a refined design and an impressive amount of storage.
GB Group has been a family-run business since 1978 designing and building high-quality Italian bathroom vanities and furniture. The company's ever-widening range of products is sure to satisfy even the most demanding customer. GB offers an impressive product line with a good ratio between quality and price.
Download the Cubik catalog