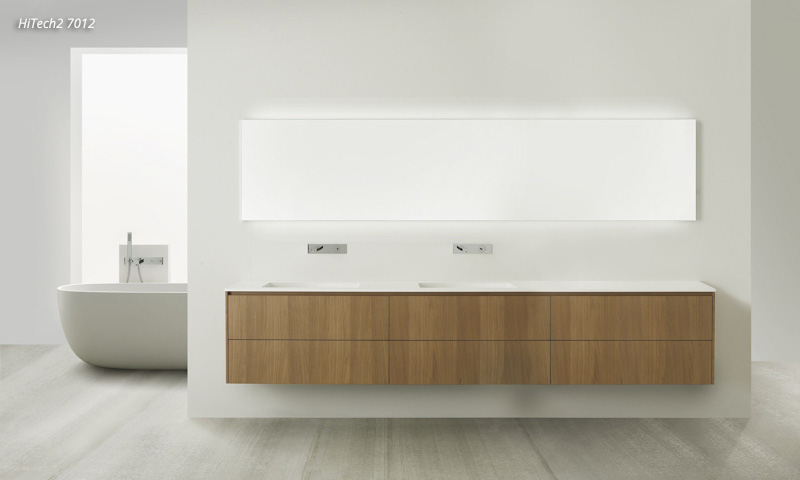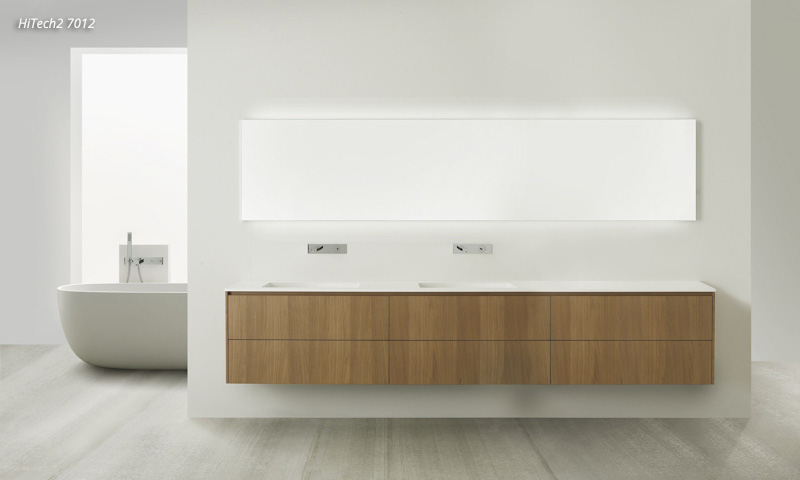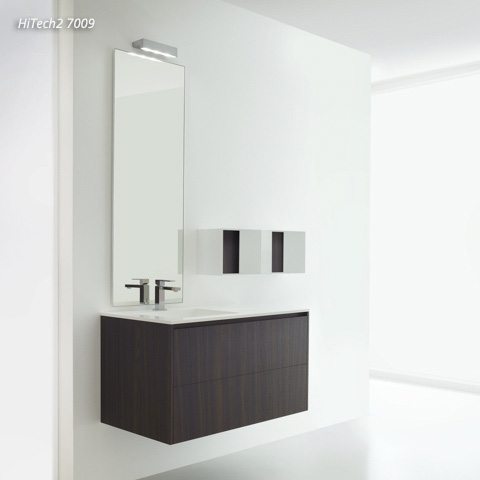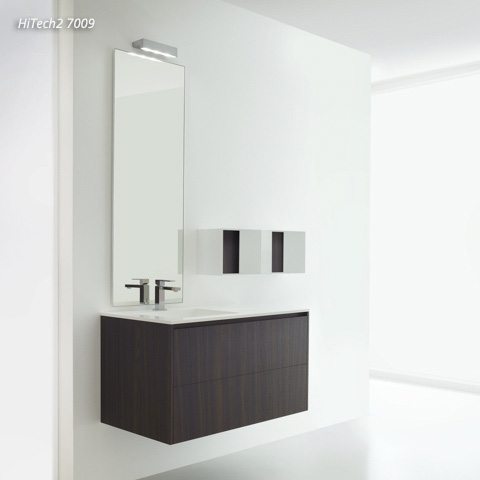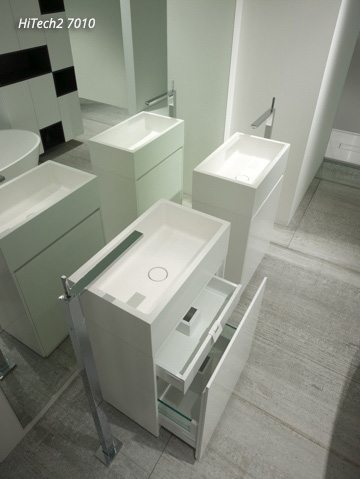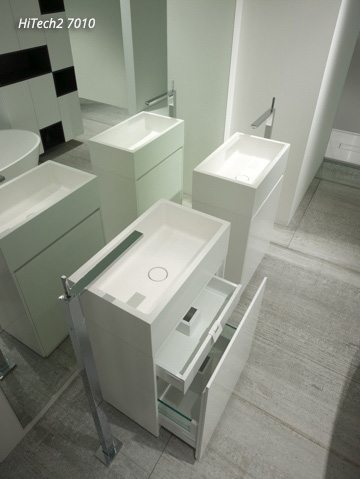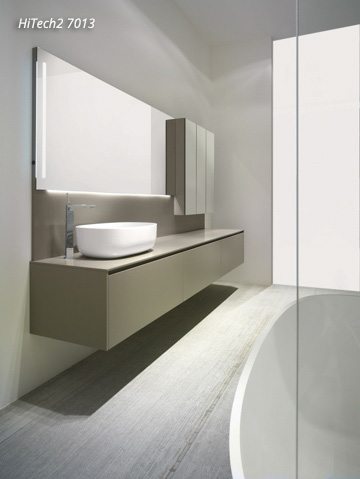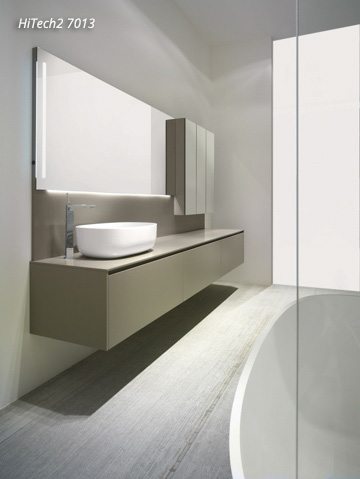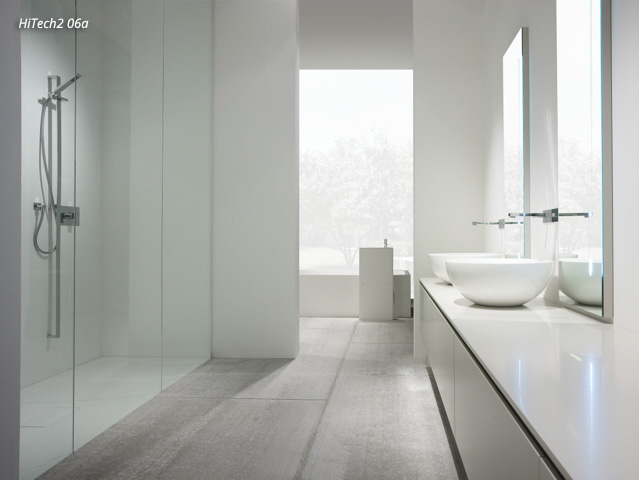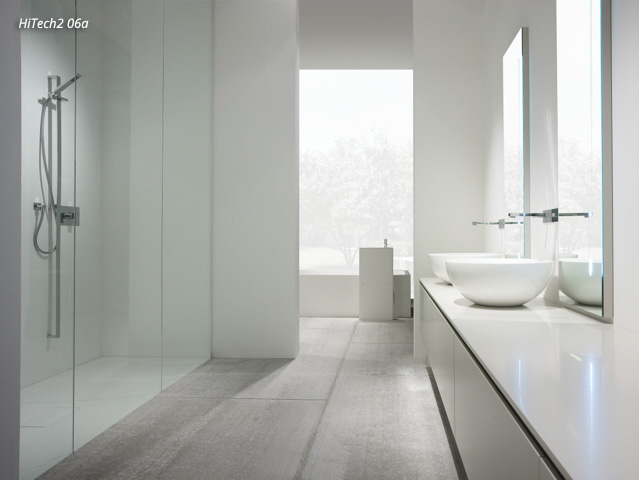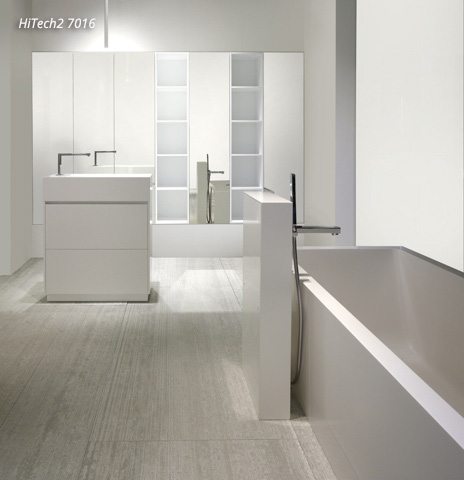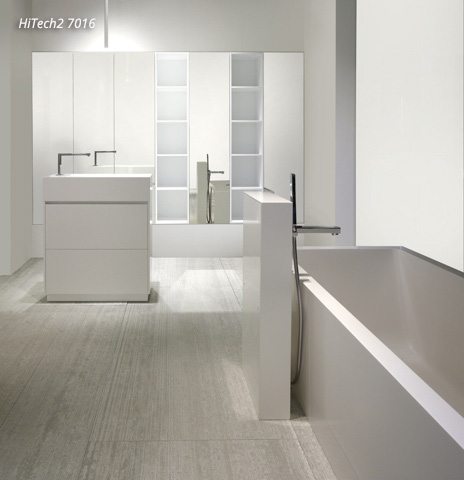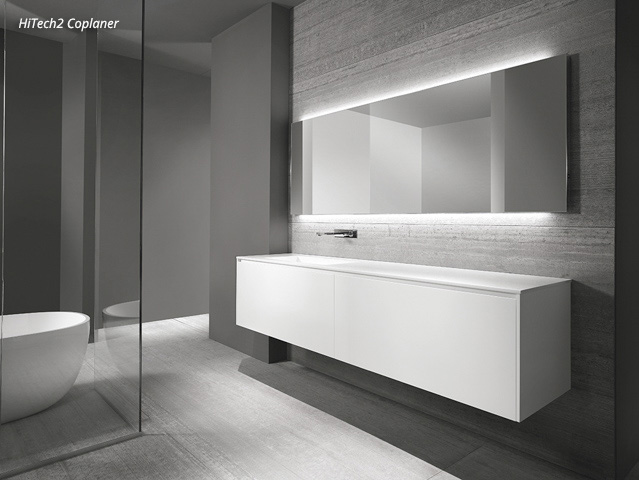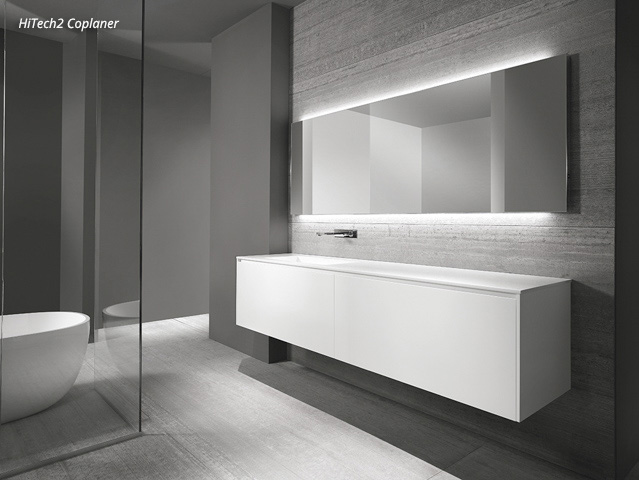 HiTech2 is a variation on and an evolution of the HiTech range.
HiTech2 bathroom vanities are far more minimalist than those of the HiTech collection, slimmer countertops, sidewalls, and drawer and door faces. But the real evolution lies in the fact that the outer sides and the drawer and door faces are now available in white Monolith 902 as well. At first sight, this new version might be taken for a traditional lacquered one, but in fact the Monolith solution is much more high-tech.
Monolith is the first solid bathroom surface in created and manufactured in Italy. This material is used to make countertops, sinks, shower bases, bathtubs, and bathroom furnishings. This man-made material is superior to slab materials because of its even texture and because Monolith products are created using single-piece molds. It is available in more than 200 colors and textures. These products can be cleaned daily with ordinary, non-abrasive cleansing creams. Every product is supplied with a cleaning and maintenance kit, depending on the finish and color of the piece.
Casabath has been producing bathroom furniture since 1987. Their products have long been valued for their high performance, aesthetics, and high-quality construction.
| | |
| --- | --- |
| Return to product category >> | |